My First Moment in a Flower Shop
I will never forget the excitement I felt the first moment I set foot in a flower shop... My husband and I were at the beginning of our relationship. This was 10-11 years ago. Anthurium Flower Shop was my father-in-law's family business. I still remember that summer evening when George - my husband - had to go to the flower shop and I went along, and there it was... a scenery from heaven: the flowers were so beautiful and I was surrounded by so many colors, their scent could be felt from the entrance. I felt like Alice in Wonderland! I was in a maze, wandering around, not knowing what to admire first.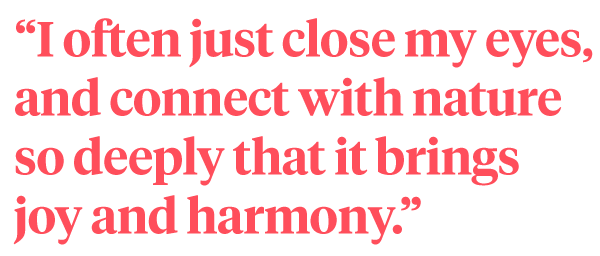 Flowers I had Never Seen Before
There were flowers I had never seen before with names I have never heard of before. I only knew what roses, peonies, tulips, and freesias looked like. I felt like a novice in a dream, fairytale-like world that I did not belong to. That evening I received the first rose from my husband..., and at that very moment I felt I was part of the game, I felt at home. Due to an unfortunate event, a flower shop employee had to be replaced, and I was the one to replace her. The avalanche of feelings... my only interaction with flowers was when I was a child, picking them from grandma's garden, or from nearby fields and offer them to my mom.
Every Flower Arrangement Can Turn into Art
I soon realized that every flower arrangement can turn into art. Step by step I learned to make bouquets, to design and create arrangements of flowers in wreaths, bouquets, vases, and centerpiece elements. I wanted to find out as much as possible about this wonderful world. I started looking up on the internet for floral designs and I started buying books to explore more and more and nourish my new passion. My wish was to improve my reputation and often received more demands as a result.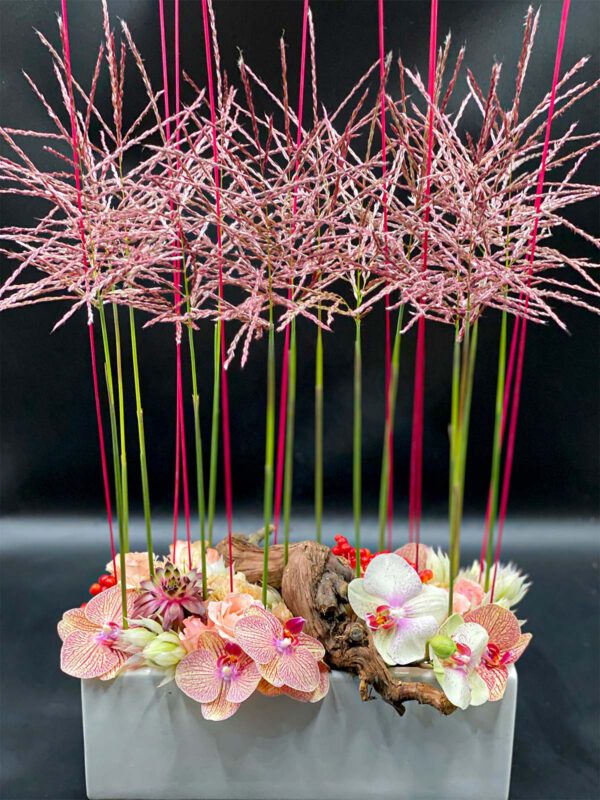 With commitment and devotion to our clients, and the desire to offer them the best quality on the market, the sales began to increase, and our flower shop became very famous in the city. Our family business keeps a close relationship with all clients, who are most welcomed to visit us and to become our friends.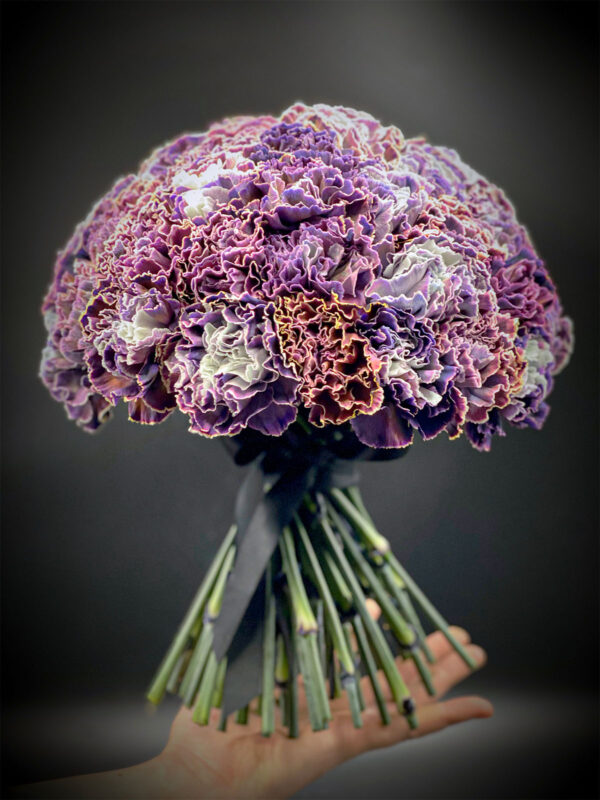 Flori cu Fitze Academy
With a hungry desire to expand our knowledge in this field, we searched for new training courses to keep up with the latest trends. Last year we found '
Flori cu Fitze Academy
by Alina Neacsa', and had the opportunity to participate in a training course organized by
Alina
and
Timo Bolte
. It was a marvelous and unforgettable experience. I can't wait for the next one at the end of this month. I strongly believe that we should never limit ourselves, on the contrary, we should always make the best of everything and find our strength to fulfill our dreams.
What Is My Dream?
'Dream big', they say. I want to become a better flower designer, the best if I may say so. I do not restrain myself from having big dreams and I really have big plans and a wild and rich imagination. Besides a good health condition and my family support, this is really everything I need to achieve my dreams. I prefer to create my own patterns or design original works on commission. This is indeed a beautiful profession; I often just close my eyes and connect with nature so deeply that it brings joy and harmony. This is my story and I am very excited to share it with you!