Students from Helicon Education in 's Hertogenbosch freely design with roses from Decofresh. In this blog, Fleur van Zanten tells how her mother's wedding dress inspired her to make this design with rose Brigitte Bardot.
Taking Things on Big Style
If you would ask others to describe me as a florist then they say; "Fleur likes to take things on big style, and nothing is too crazy." And that's right. Nothing is crazy to me, and that makes and keeps my work as a florist so challenging.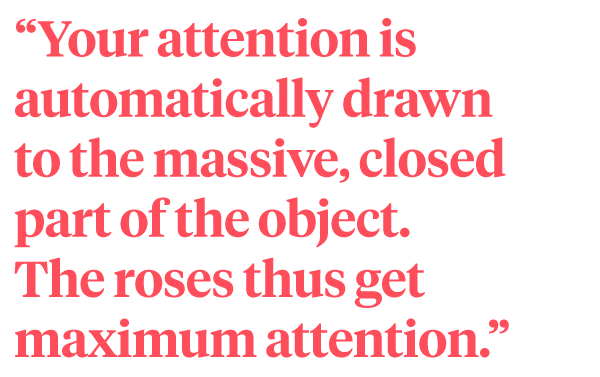 My name is Fleur van Zanten and I am 20 years I study to become an Expert in Flower, Green & Styling Level 4 at the Helicon in 's-Hertogenbosch, Netherlands. In addition to my studies, I have already worked as a trainee with many different companies. Unfortunately no internship abroad. I really would like that, but it's not possible yet because of the corona crisis. On Saturdays, I work at a florist in Brakel, and I also have my own company called Fleur's Bloemendecoratie. At the moment I only make flower work to order, but later this will be my own store. I want to give my life in the flowers further shape.
Brigitte Bardot
When I saw this assignment come by to make an arrangement with one of the beautiful roses from Decofresh, I certainly wanted to make use of this. A great opportunity to challenge myself again and especially to try something totally new. My challenge was to make a design with rose Brigitte Bardot. I think it's a powerful rose full of passion and love. That feeling immediately came up with me, so here I had to do something. The name of the rose also appealed to me. Personally, I didn't know Brigitte Bardot, but I understood from my teacher that she is a world-famous woman who worked as a model, actress, and singer in the 50s and 60s. The rose runs from very light pink to the heart to get darker to the heart, this rose makes this rose so special. If I look at the pictures of Brigitte Bardot then I certainly think the rose fits her. She liked a lot of attention and radiated just like the rose.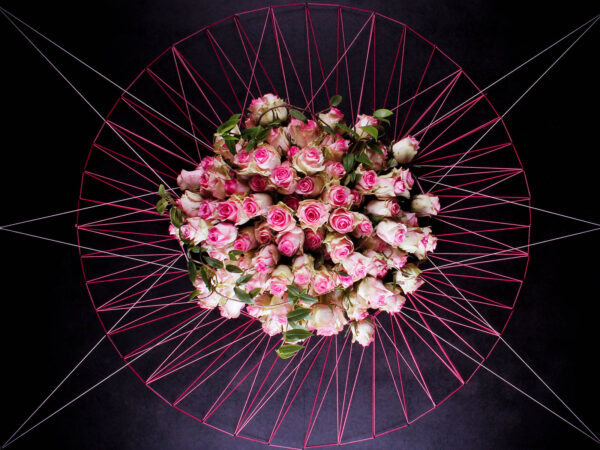 A Kind of Painting
I wanted to make a kind of painting in which the rose is central. But then not two-dimensional, but in 3D so that the rose really comes to life and there is a depth in the work. The roses are the real eyecatcher in the 'painting'. The base is a round construction in which I have tensioned wool. The colors of the wool are therefore based on the colors of the rose, so that a beautiful whole occurs and at the same time also a contrast between open and closed. Your attention is automatically drawn to the massive, closed part of the object. The roses thus get maximum attention. The flowers are incorporated at different lengths to make the depth coming back here.
Check out My Instagram
I have enjoyed this assignment. In case you would like to know more about me and see my work, just take a look at my Instagram. It's always nice to hear what someone thinks of my work. Fleur van Zanten Instagram: fleursbloemendecoratie Co-creation: Practical support/advice: Coby van Otterdijk. Styling & photography: Elfi Voermans. Textual guidance/editing: Ruud Teutelink