Check out all the Japanese flowers in Aalsmeer seen by me, Peter van Delft, on the markets in the Netherlands, the world's largest display of flowers and plants.
Every day I look around at trader Barendsen Flowers at the Royal Flora Holland Aalsmeer, the world's largest flower auction. With an auction of around 34,5 million flowers and plants a day, I like to spot novelties and special products that are new and/or just coming in production. This week, number 7, I like to show you some flowers that come from Japan. You know Japan is famous for their high quality, large, and sometimes stranger varieties. Enjoy the Japanese flowers in Aalsmeer!
Lathyrus from Japan
There are over 200 Sweet Pea producers in Japan, all grown in greenhouses. The growers have excellent control over the growth and selection of each flower.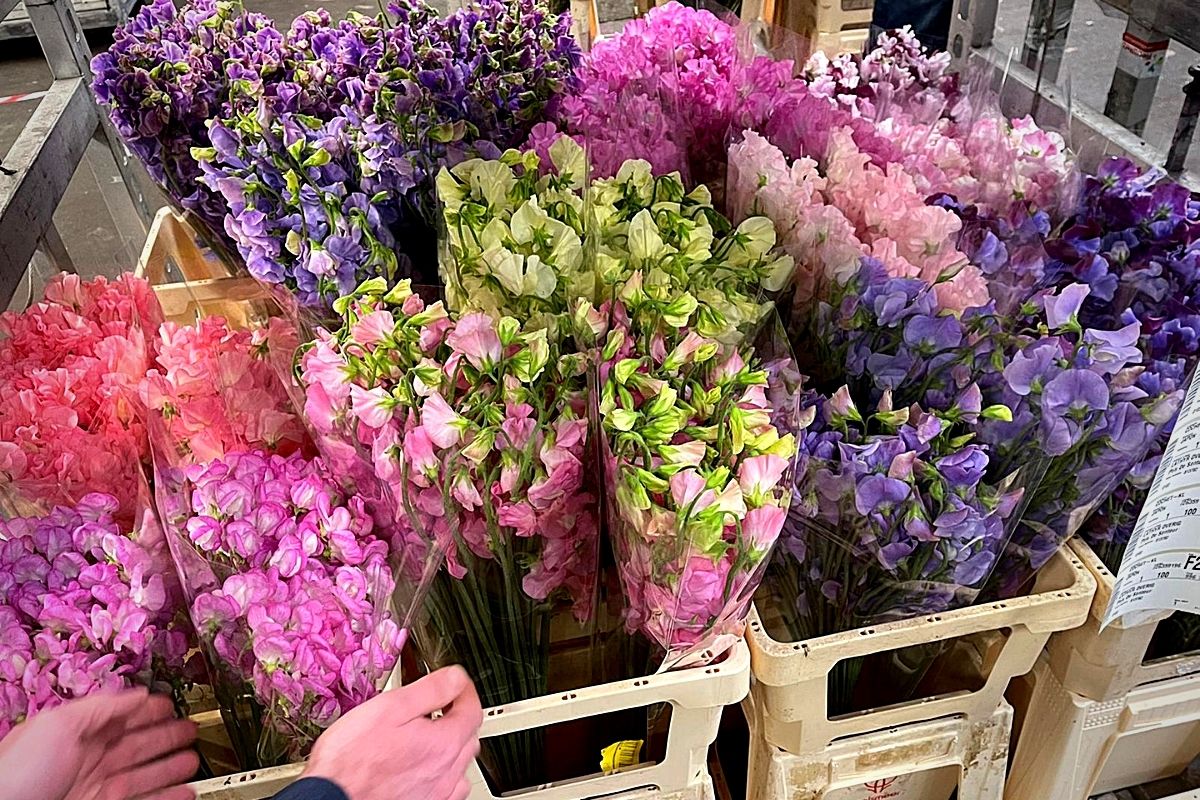 They are packed with the greatest delicacy and are shipped to customers with the highest quality standards. The Japanese Sweet Peas stand out because of its excellent quality, fragrance, and its length.
Ranunculus Charlotte flowers from Japan
With their top-heavy blooms, this mega ranunculus equals a peony's appearance and makes a great addition to a loose garden-inspired arrangement.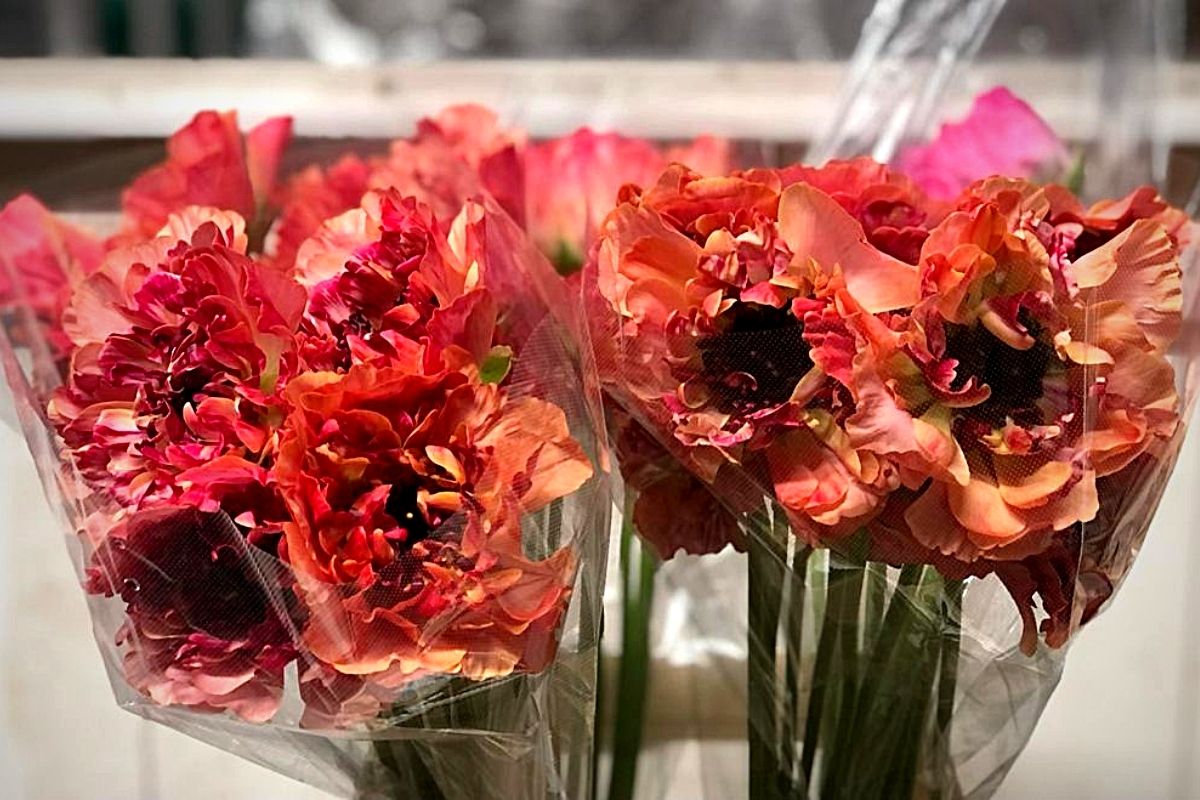 You can read all about Ranunculus Charlotte in this article: 'Your Favorite Japanese Ranunculus Named Charlotte'.
2 Other Specialties from Japan
The Osmunda japonica is also called the Asian royal fern, and is a fern in the genus Osmunda native to east Asia, including Japan. The Dancing Alliums are also flowers from Japan, and really something special, and get a lot of applause from floral designers from all over the world!
That's all with the Japanese flowers for this week. All the best, Peter.