I have had the opportunity to work with rose Barracuda from Decofresh Roses. I was lucky to be asked for this fun challenge with these beautiful roses, and it turned out to be a very valuable experience. I am very happy about this afterward.
A Brief Introduction
My name is Rachel Bloks. I live in Eindhoven, Netherlands, and I am 17 years I am following the Flower, Green & Styling training at Yuverta College - until last school year known as Helicon - in Den Bosch. I am now in year 2 at level 3. I have done internships at several places. The most recent internship I did was at 'De Bloemensjop' in Eindhoven.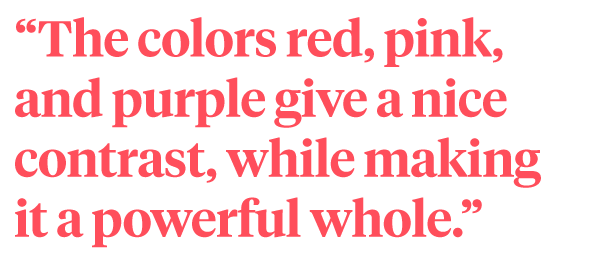 Lucky Me With Barracuda
I was lucky to get the rose I liked best because I really wanted to get the Barracuda. The rose has very nice spots. I hadn't seen this before. My first thought with the rose was of cotton candy, the sweet treat you can get at a fair. And of course, I thought of love, but that quickly conjures up in me when I see a rose. This rose makes me happy when I look at it. In my design, I wanted to combine the idea of ​​cotton candy and love. It had to be a bridal bouquet in which the shape of cotton candy is imitated. Hence the title for this work is 'Sweet Love'.
A Staff Bouquet
I made the cotton candy shape by making a kind of staff bouquet. The bouquet is worked out in layers, so that the bouquet gradually narrows, ending in a point. The bridal bouquet is tied in parallel. This offers the possibility to finish the stem of the bouquet in a special way. In this case, I made a wide wrap with wool. This is very comfortable for the bride to wear. As details, I added pink veronica and wicker. I placed the wicker in arches over the roses. This creates depth in the bouquet. The whole is finished with pearls. The photo you see is based on the colors of my clothes and the colors of the roses. The colors red, pink, and purple give a nice contrast while making it a powerful whole. You also see me as a bride.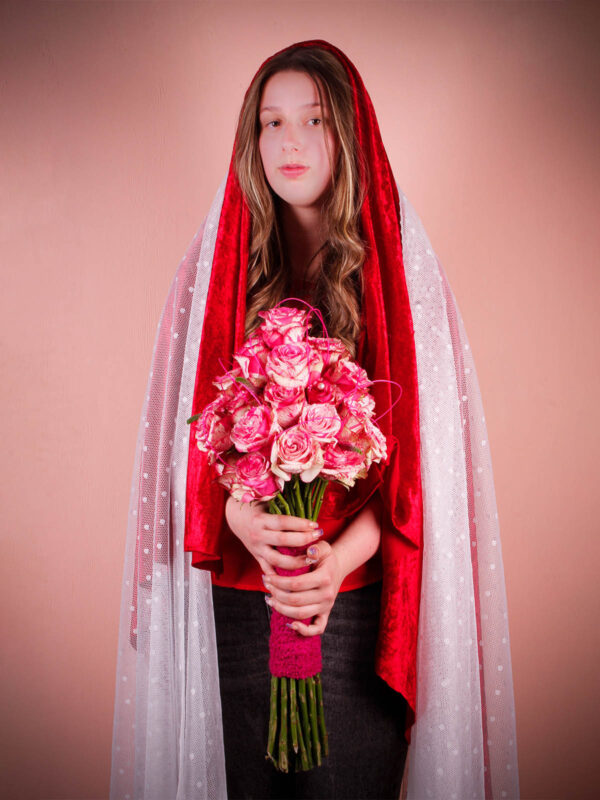 That's How It Goes in a Flower Shop
It was fun to quickly come up with an idea and implement the idea. You don't have much time to think and you have to do. That's why I learned a lot from it because that's how it goes in a flower shop. The customer wants something and you have to make it right away. If there is another assignment like this, I would be very happy to participate. A very nice opportunity to show me and my work to the world.
Follow Me on Instagram
You can follow me on Instagram for the people who want to see more of me and my work. Then check out flowerby_rachel. Be sure to let us know. It's nice to get in touch with florists all over the world Practical support/ advice: Coby van Otterdijk. Styling & photography: Elfi Voermans. Textual guidance/editing: Ruud Teutelink