Allow me to recount my wonderful experiences participating in the Alexandra Farms Garden Rose Design Contest. Alexandra Farms, known for cultivating the most exquisite garden rose varieties, consistently delivers exceptional quality. For six consecutive years, they've organized a competition that offers enticing prizes: free garden roses for second and third-place winners, and an all-expense-paid trip to their Bogota, Colombia farm for the grand prize recipient. As an ardent admirer of garden roses, I eagerly select photographs of my finest floral arrangements featuring their roses and enter this annual contest. Remarkably, I've secured second place in the wedding category on four occasions during the contest's six-year tenure!



A Labor of Love

This year, when I submitted my entry, it was truly a labor of love. I dedicated my heart and soul to crafting a creation that would be deserving of first place in the Alexandra Garden Rose Contest. While I cherish the stunning free garden roses I've received over the years for my second-place victories, an intense desire burns within me to visit Alexandra Farms in Bogota, Colombia. I yearn to witness firsthand how these beautiful rose varieties are cultivated, to feast my eyes upon their entire range, and to engage all my senses by handling and designing with them. This extraordinary opportunity awaits the first-place winner!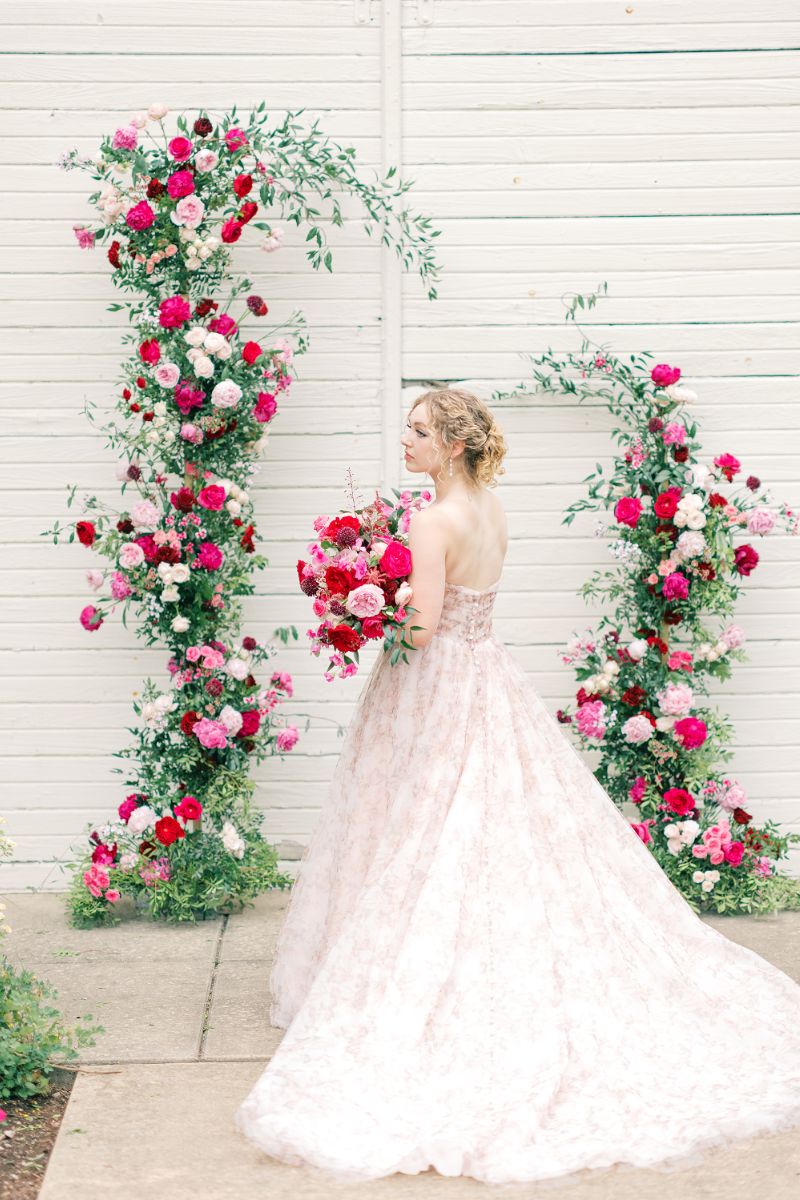 Seeking Collaboration

Determined to win first place, I turned to my talented photographer friend, Kristin Darling, and proposed a collaboration. A few months earlier, she had shared a photograph of a floral lapel on a tuxedo, which sparked my inspiration. I inquired whether her son would be willing to model this design, and if he had a girlfriend who could assist with modeling. To my delight, she enthusiastically agreed and even suggested that I create a floral fascinator for her son's girlfriend, who happened to be a ballet dancer. Imagine my joy when I discovered that her son, Payton, and his girlfriend, Rosy, were the offspring of my dear friend and floral mentor, Julie Odum. This contest entry endeavor became a heartfelt collaboration between Kristin, Julie, and myself as we embarked on a mission to craft something magnificent and, hopefully, secure that coveted first place!


A Stunning Color Palette

Our vision included a color palette encompassing all shades of red and pink, ranging from deep burgundy to delicate blush. I handpicked some of my beloved David Austin garden roses, including Tess, Darcey, Capability, and Miranda, as well as Princess Fairy Kiss spray roses from the Princess line of garden roses. Additional blooms were carefully chosen to complement and enhance these stunning garden roses, ensuring that each flower was nothing short of breathtaking.


Artistic Innovation

To add a unique touch to our entry, I decided to create something different from my previous submissions. We utilized our Berkshire stand from Accent Decor as side supports, attaching chicken wire and strategically inserting clusters of greens to create a whimsical base for massing the garden roses and other blooms. This artistic backdrop added a touch of magic to our composition.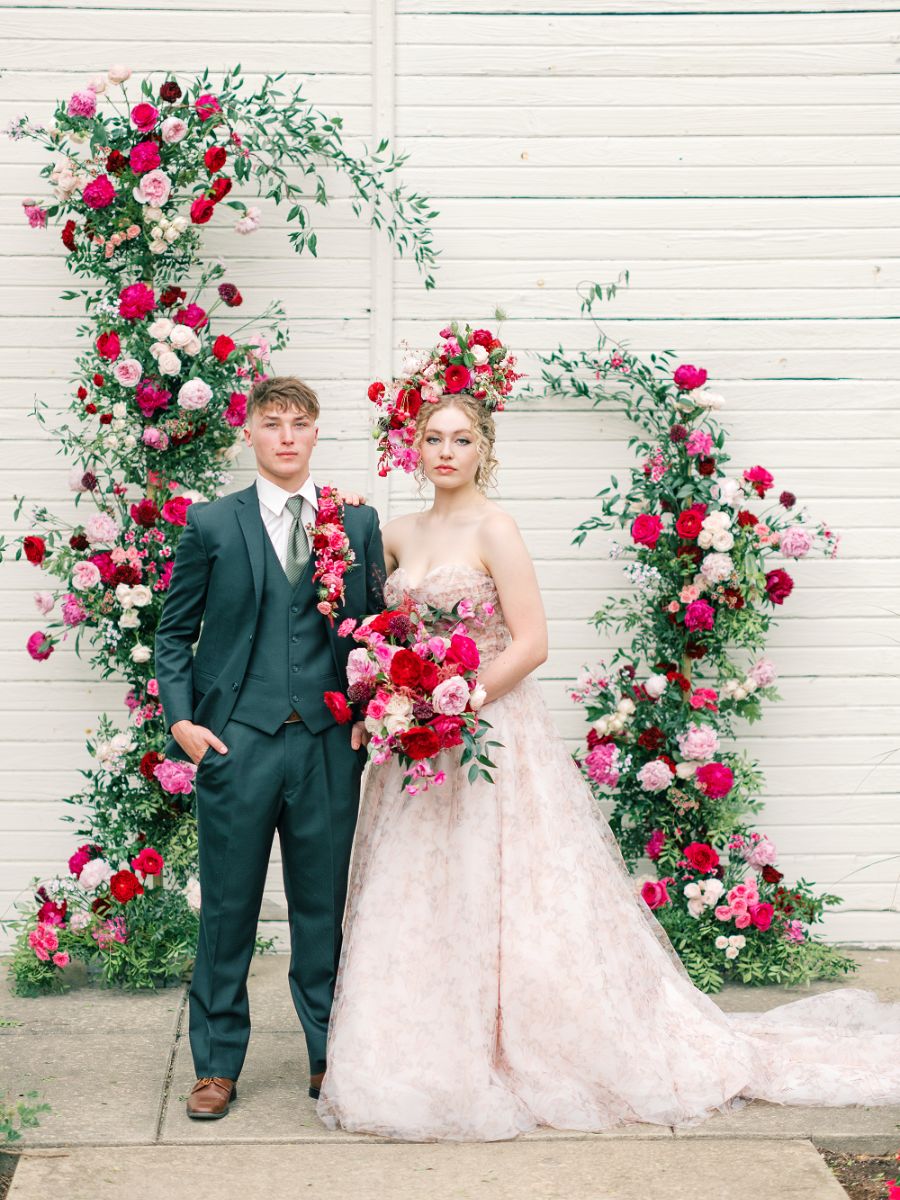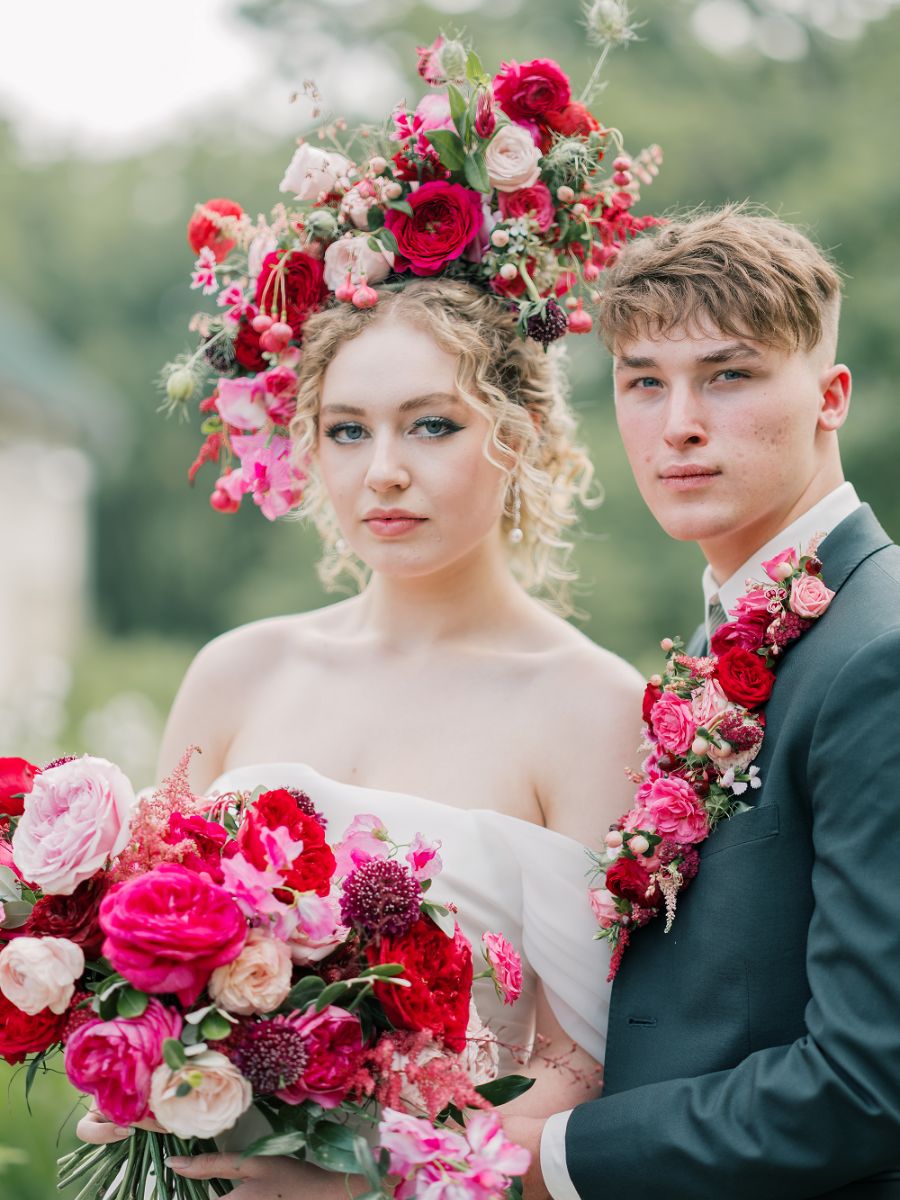 Every Detail Counts

The photograph that I submitted for the contest, ( above in this blog ) resulted in another second-place win! I am both stunned and overwhelmed, even though I didn't secure the coveted first place. Joey from Alexandra Farms has been incredibly generous. They've offered me the option to exchange 1,000 stems of garden roses for a trip to their farm, with the caveat that first-place winners select the dates. Unfortunately, for the past two years, the chosen dates have not aligned with my schedule. I am now holding onto those 1,000 stems, hopeful that the opportunity will eventually arise. I know in my heart that if I am supposed to get the opportunity it will happen.


In Gratitude

I extend my heartfelt gratitude to all the remarkable vendors who made this style shoot possible:

Photography – Kristin Darling Photography
Tux & Gowns – Michelle's Bridal and Tuxedo
Hair & Makeup – Kristi Kilhoffer Paden
Garden Roses – Alexandra Farms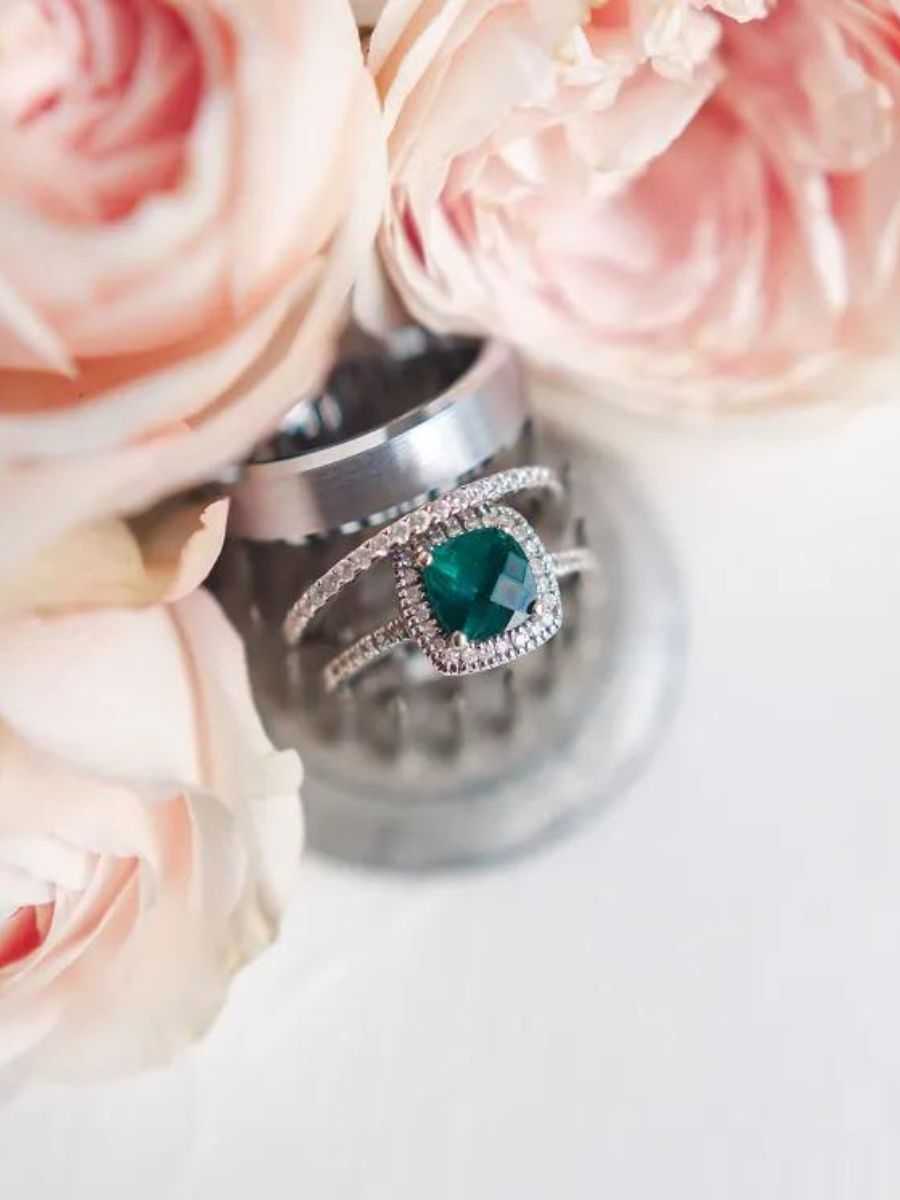 My journey in the Alexandra Garden Rose Contest has been a labor of love and creativity, and I look forward to the future with hopeful anticipation.