Symbolically Just before Christmas
Symbolic that the launch of this white rose is happening just before Christmas. So, this floral design is like a snowbed for a snowstorm. 😊 But in fact, the focal idea of a floral composition that I made is related to the interconnection between classic and novelty.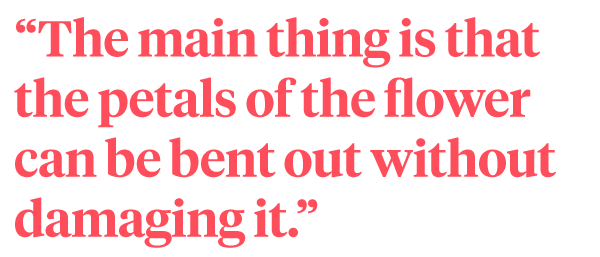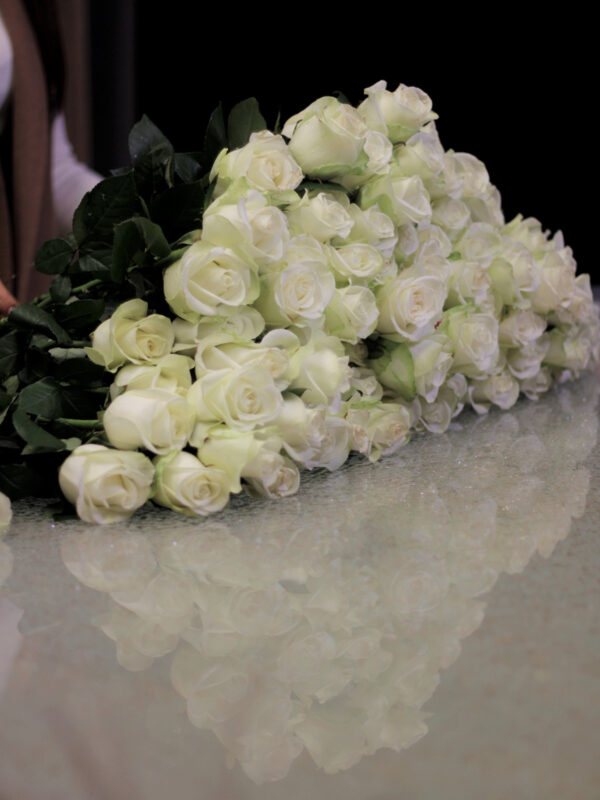 Classic and Novelty
The white rose is a classic, but the launching of a new Snowstorm+ rose variety is a new step into the market for the Dümmen Orange company. So, I have chosen an old golden vase for my design and used modern materials (polyethylene stripes, chicken wire) and contemporary techniques to connect it all together into one magnificent design.
Indeed I loved working with this rose because it has a big blossom, a strong stem, and so few thorns. But the main thing is that the petals of the flower can be bent out without damaging it. That's so trendy when making wedding bouquets. So, I couldn't resist the temptation to base my composition on this particular technique that helps the rose to become even more white.