The Snowstorm+ rose is very pleasant to work with. When opening it sometimes reveals a beautiful crumpled heart. The rose evolves well, opens nice and gradually, and displays a very pride and honorable stature.
Fun Working with this Rose
I had fun working with this rose by declining it with soft pink colors on a Christmas theme. A Christmas that needs sweetness, light, and positivity this special year. I then continued my work with the wonderful color palette of the year, on this Scorched Earth theme. Solar colors that will awaken in us all the hopes of a lasting reconstruction.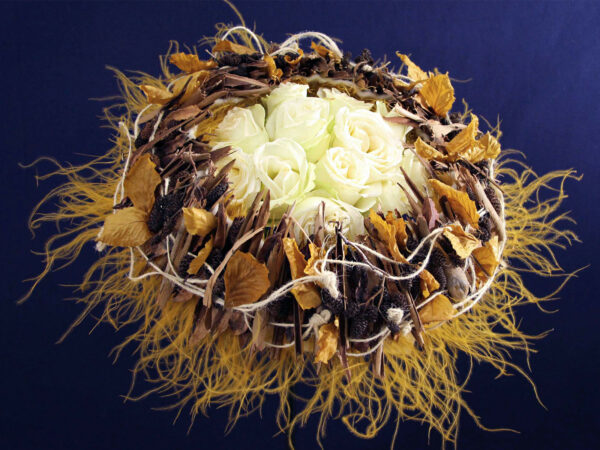 The Unpredictable Year 2020
2020 has been a trying, unique, unpredictable year for all flower industry professionals around the world. A very sudden awakening that questioned our practices but also our links with each other. Hopefully, 2021 will be like this rose, full of promise and freshness.