I love hyacinths, the smell, the colors, the texture, how it gives us a spring feeling... So I decided to use my technical skills and make a structure to show these beauties in a very special way. And I just love pink.
How I Started My Dance of Hyacinths
This bouquet was born from the desire to experiment with the use of ancient techniques, revisiting them in a modern way. Taking the idea from the cogwheel mechanism of an old clock, I created the basis for this bouquet through the weaving technique. The design transmits a strong spiral movement in the final part, held back by the mass of hyacinths which, pressed together, give a sensation of intense sweetness, almost embracing each other.
Techniques
When professional floral designers use the term design techniques, they're referring to the methods used to assemble or construct an arrangement's individual parts. As in any craft, there are methods of construction in floral design that make your ideas come to life. There are many techniques to learn. That's what I love about education. You get so much wiser in creating.
Pink Represents Me the Most
I'm Claudia, but many know me as Kla, Master Florist at
Ivan Bergh Floral School
, in beautiful Pescara, Italy. The color I chose could only be pink: a calming color, pink is associated with flowers, femininity, and romance. Pink is the color that represents me the most, which can convey joy and delicacy but also passion and decision, between the color of the base and the thousand shades of hyacinths you get a perfect chromatic harmony.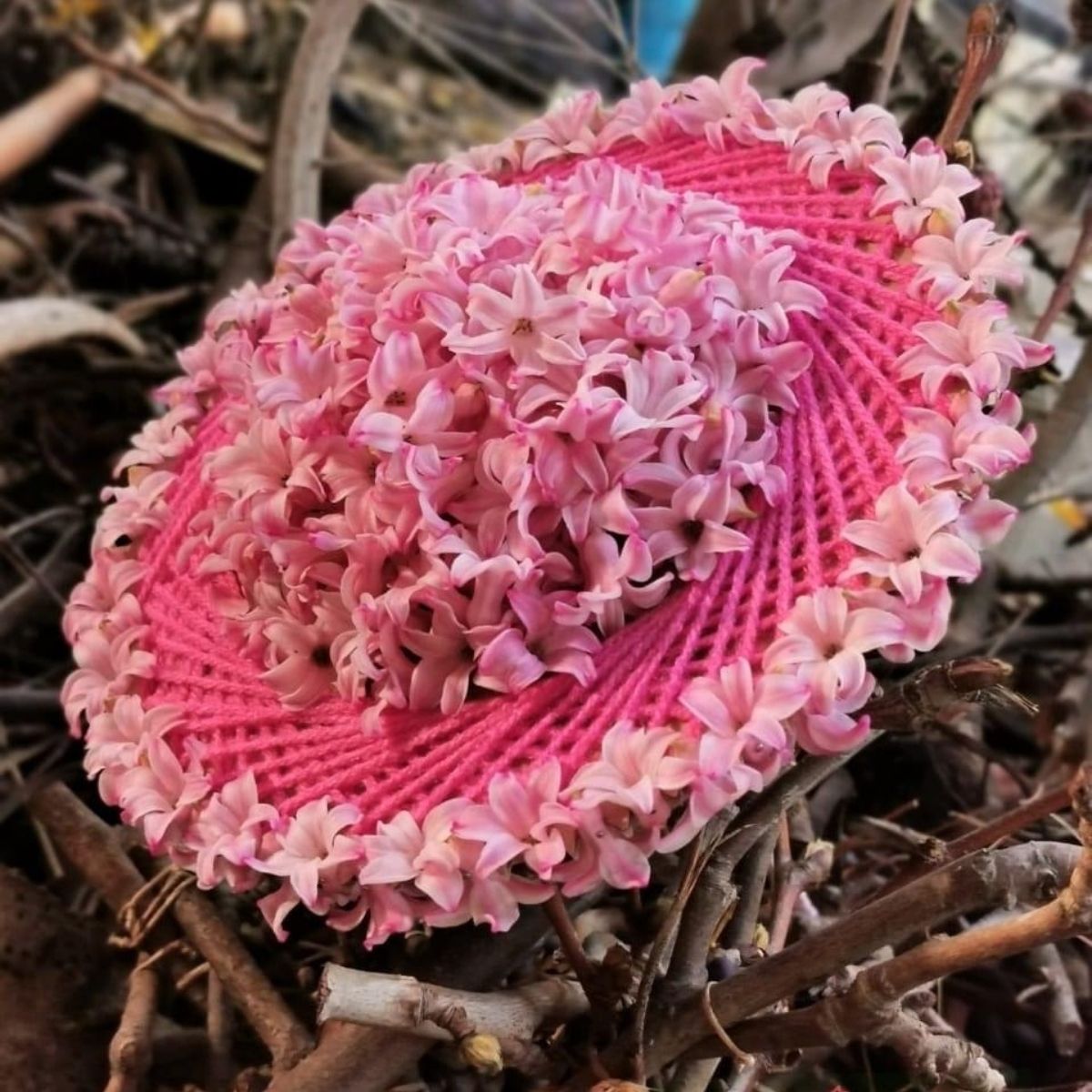 Color Psychology
In color psychology, pink is a sign of hope. Pink is a positive color inspiring warm and comforting feelings, a sense that everything will be ok. The color calms and reassures our emotional energies, alleviating feelings of anger and resentment.
Pink flowers are symbols of grace, youth, and romance. Pink camellias symbolize longing feelings. A pink carnation is the symbol of lasting love. A pink tulip means caring. Tender pink roses symbolize love, desire, admiration, perfection, happiness, grace, and joy. Beautiful flowers in deep pink colors symbolize joy and gratitude. White and pink color combinations bring hope and romance into pink color schemes. So I say yes to pink.