I am Tania Huyghe, an artistic floral designer, and freelance florist for almost 18 years now. You can describe my floral work as purified and refined. For this edition of the Floraliën, I was asked to design a floral piece of art with 'The lamb of God' by Van Eyck as the theme. We were given the opportunity to choose a detail from the painting as background. I chose Adam, the first man of creation. The heart I created symbolizes the heart of God and the love He has for all mankind, shown to us through the Lamb of God.
The Heart of God
The red colors of the flowers symbolize the blood of the Lamb sacrificed for us. As a believer in the Everlasting Sovereign God, it was a joy and honor for me to create a floral piece of art for this event. And I am quite satisfied with the result.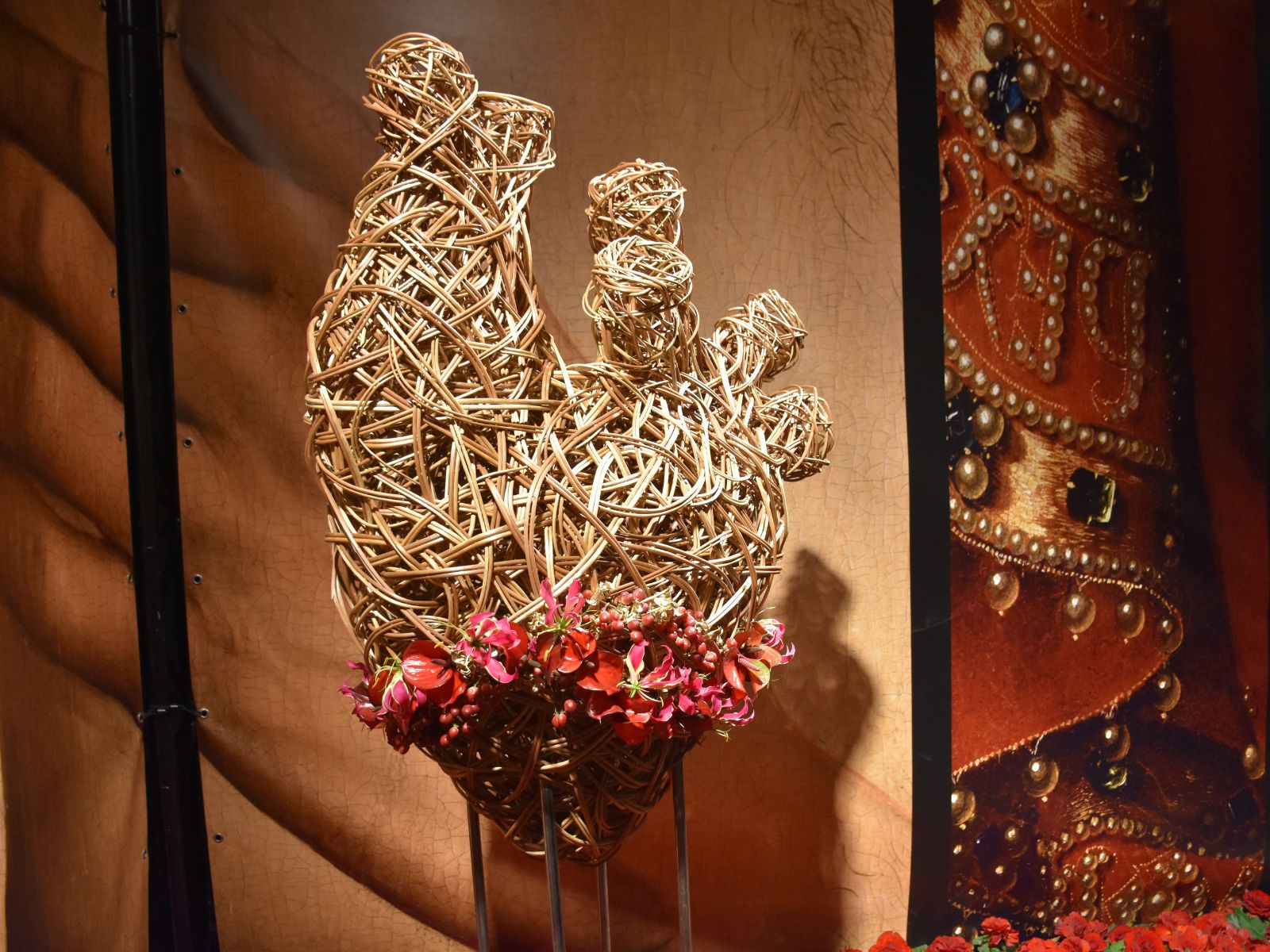 Used Materials
The heart is made out of willow branches. Weaving with willow has become one of my favorite techniques because you can make awesome pieces with just one natural material. And even without flowers, such a piece made out of willow is amazingly beautiful.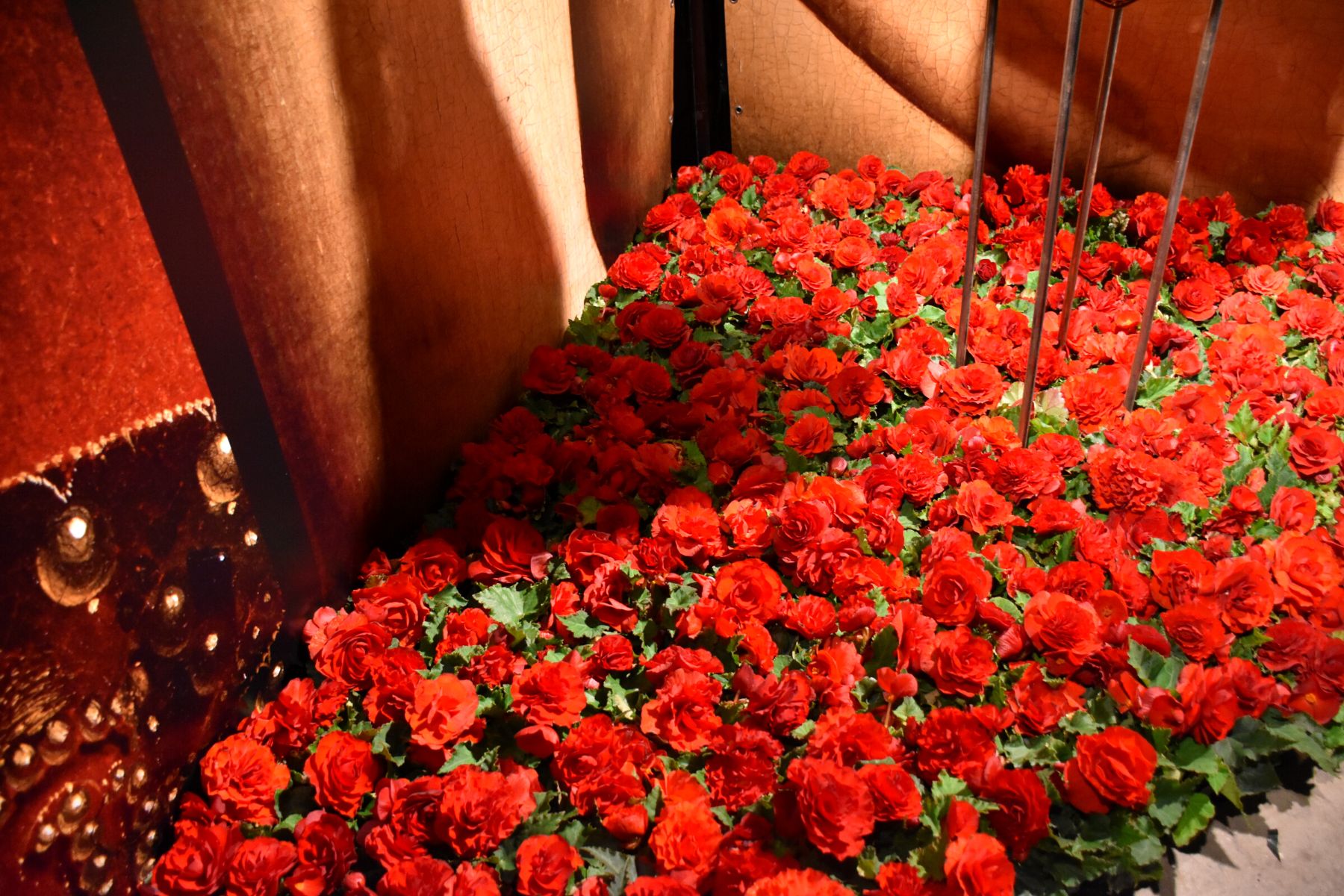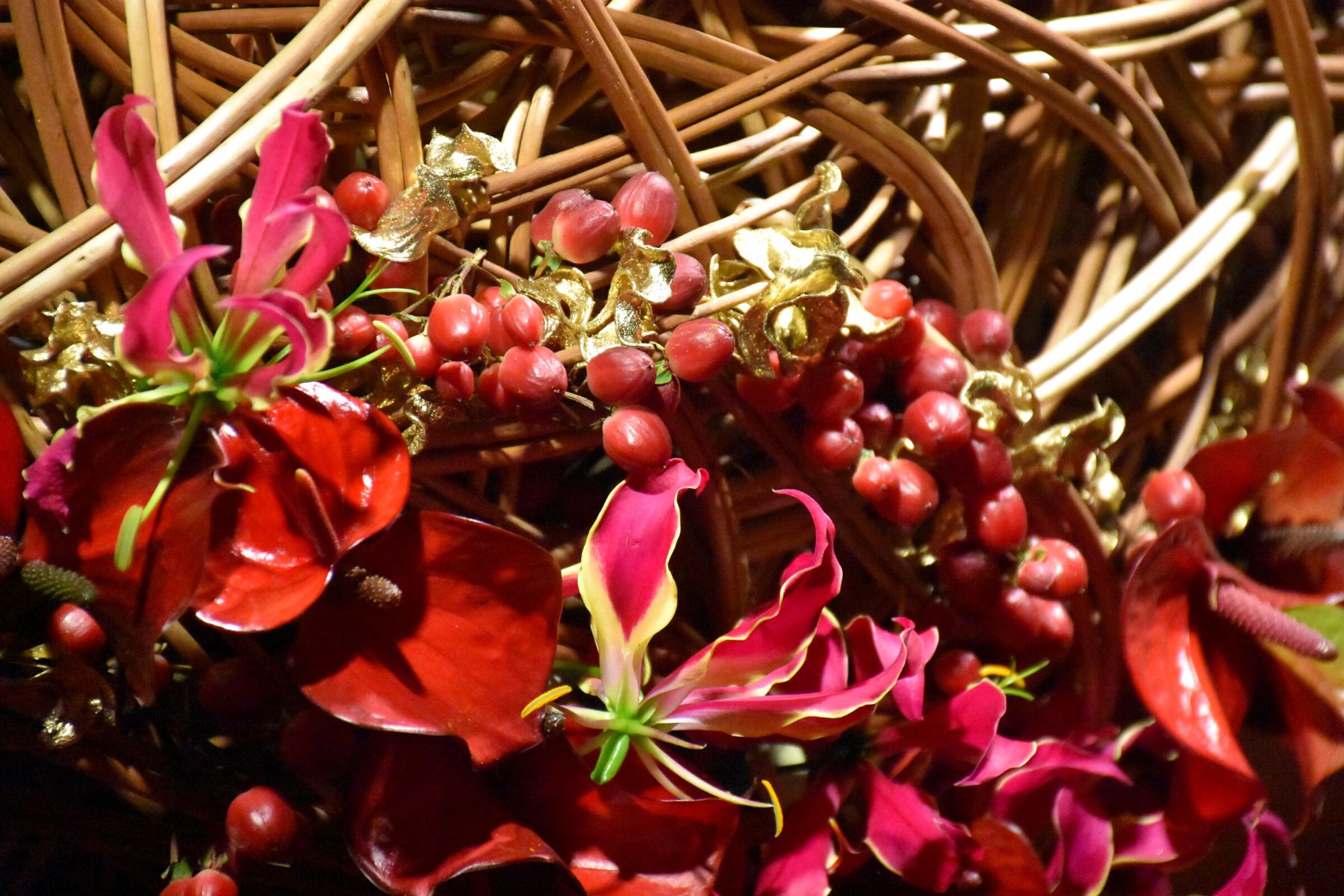 Cocooning on a Bed of Muguets.
The second design is all about cocooning. The little garden of Muguets gives an exceptional scent that all visitors can enjoy. The nest of bleached weaved willow with the yellow and white flowers brings joy.
Me and Nature
I live in amazement for the beauty of creation, and can therefore often be found in nature.
My eyes just can't get enough of taking in all the colors, smells, and shapes I see around me with admiration.
Flowers and their many varieties and species, in particular, fascinate me and make my life complete.

It is therefore with great love that I arrange flowers, design creations and create artistically. My works are mainly natural and pure. I like to play with contrasts and shapes, bundle, arrange, string, tie, weave, ...
Over the years, less is more has increasingly become the common thread in my flower arrangements.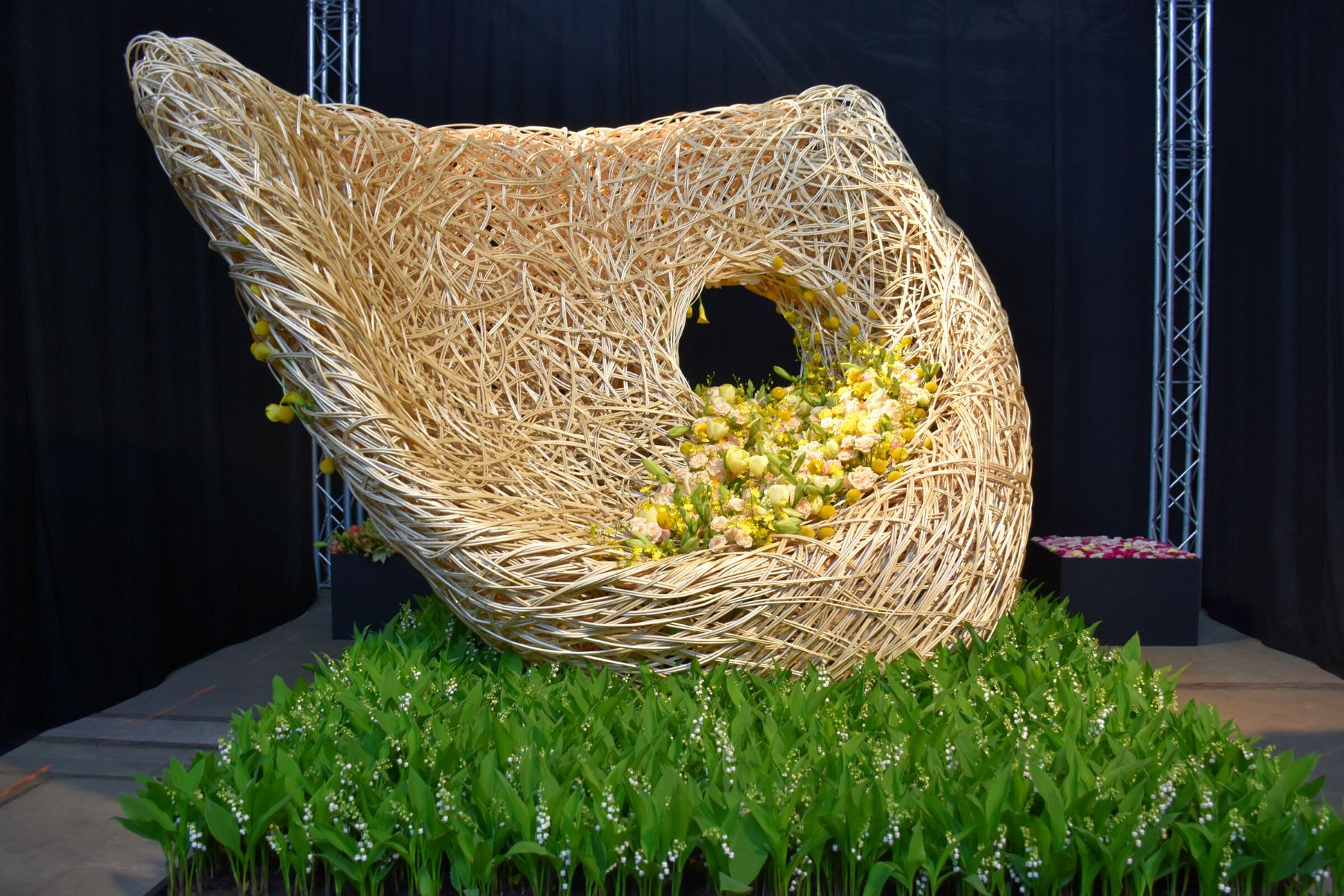 The Honour of Going to India

I am a late bloomer and only started my training as a florist when I was twenty-eight.
By regularly participating in competitions and participating in events for many years, I was given the opportunity to develop artistically, grow in my profession, and push boundaries.
I could never have dreamed that it would take me to India where I could meet fellow florists, learn from them and impart my knowledge to them.
The highlight of my career is that in 2018, on the occasion of International Women's Day, I was able to give a workshop to a group of female colleague florists.
A special moment to connect these women through flowers. Funny what flowers do!