When starting the project of building a new studio the project name was "The house of dreams" and that has become the name of the building today. A house to dream big and small, be creative, and get good energy!
The Feeling of a Sunny Happy Day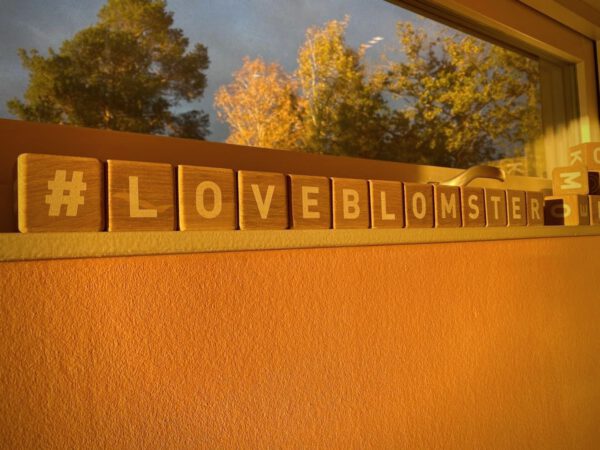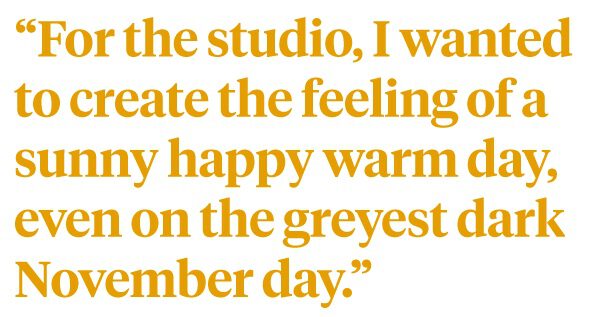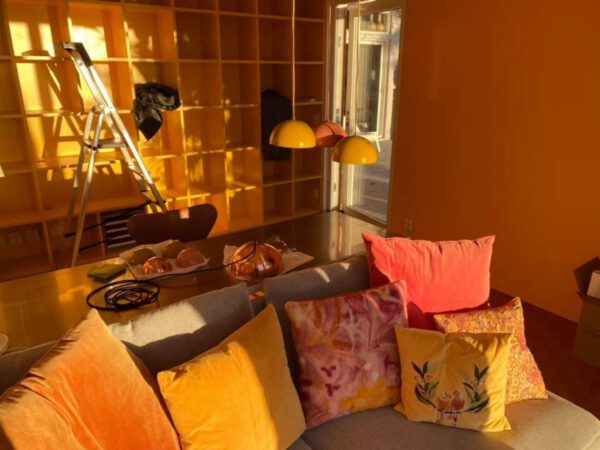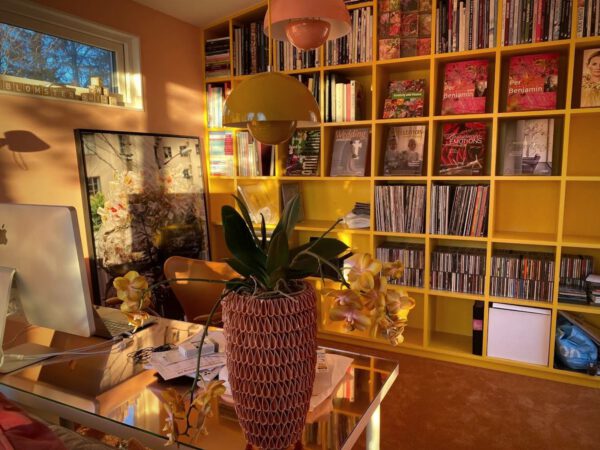 Color Palette
Of course, building, placement, and interior are important but most of all is the color palette being used. Colors not only communicate emotions: they can project and create emotions! I wanted the studio to put me in a creative mood as soon as I walk into it, therefore I chose these energetic colors. Strong colors in harmony, not contrast, all according to the color theory that I have presented in my new book about color.
Color Is Energy
For the studio, I wanted to create the feeling of a sunny happy warm day, even on the greyest dark November day. So not only as those who know me, using my favorite color combination of them all but projecting the total expression of what is an optimal day for me. I have now used the studio for a little less than a month and I love it.
Scorched Earth
So, from me to you all, be more daring, and use more color in your lives. Color is energy, joy, creativity, and pure feel-good emotions! The color of 2021 Thursd launches now as Scorched Earth, which is already present in my studio. I bet you have a color palette for your house of dreams too? 😉