Succulent plants have always fascinated me. They are robust, low-maintenance, and therefore quite uncomplicated. But they also usually have a beautiful expressive shape and coloring. All this applies to the Mangave collection. I wanted to find out what other floral designers think of the Mangave and whether they are as enthusiastic.
Mangave Collection in the BLOOM's Studio
The Mangave collection is quite reminiscent of small Agave plants, but does not have the "dangerous" leaf spines and is therefore quite harmless - as far as processing is concerned. As a floral designer and plant lover, creative ideas immediately spring to mind and you want to stage them. They also look particularly beautiful and lively in a mix of different varieties. Then the nuances of the leaf colors and their interesting patterns come to the fore and enhance each other.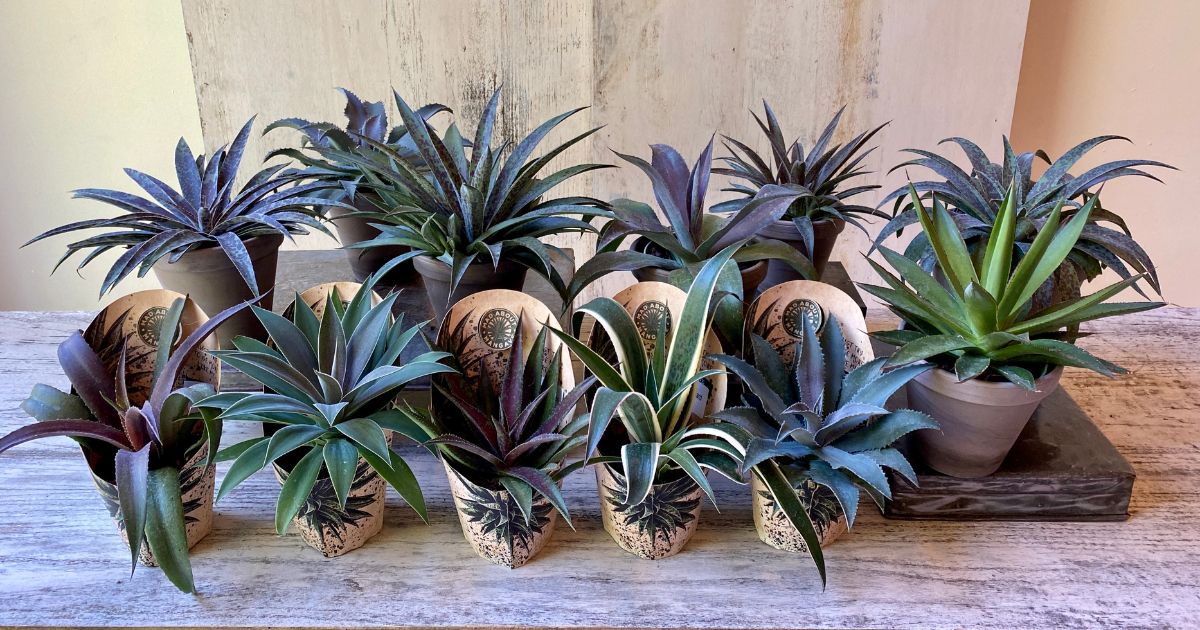 The colors are beautiful – actually multi-colorful. Some have a reddish-purple appearance, others a bluish-grey and still others are green and yellowish. You immediately feel like collecting and botanizing them and want to have some of them at home yourself to observe their development and growth.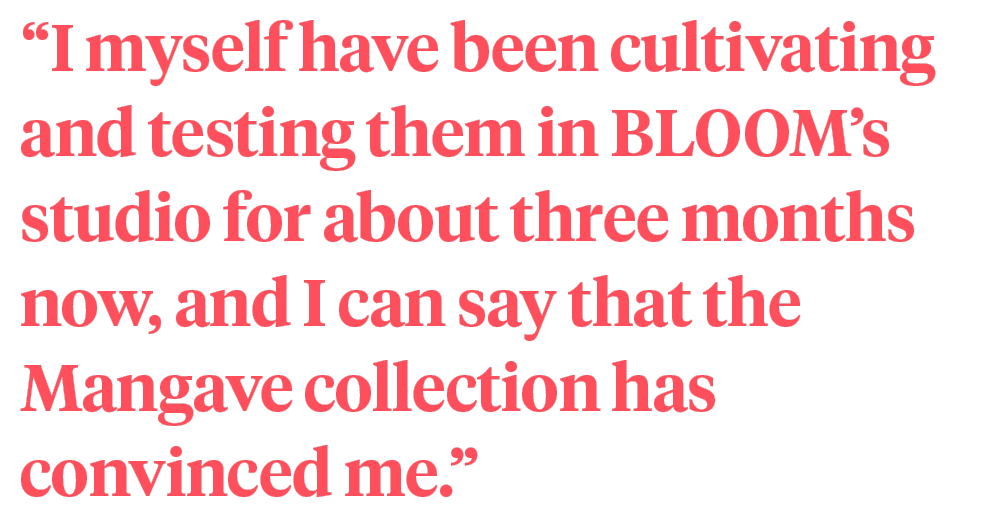 Creative Workshop to Test the Mangave Collection in Design
But now I wanted to try out how they do in the design and so I organized a small creative workshop. I wanted to find out what other floral designers think of the Mangave and whether they are as enthusiastic.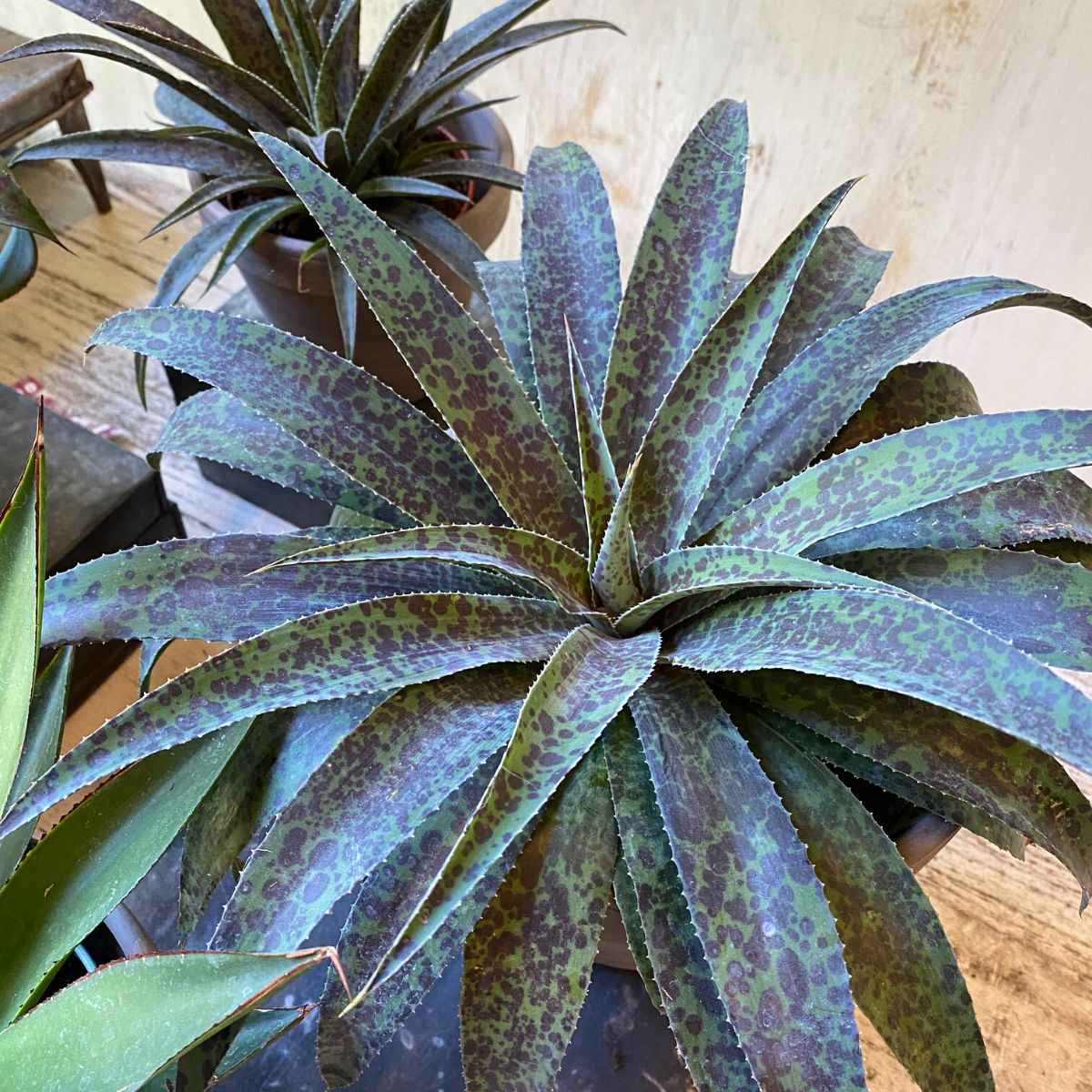 To do this, I brought in a young budding florist and gardener from Austria. Justus Schweighofer (@j.floraldesign) is currently doing an internship at BLOOM's studio. The two of us took a few hours, processed the plants, and had a little photo shoot. Here are our ideas!
Design 1. Mangave Ensemble With Felt Decoration
- Concrete containers go well with succulents. The grey connects the plants and the containers with each other. The high tube form makes it possible to design around the container.
- Felt can be found in shops as a decorative product, as a plant table cover in nurseries, or even as packaging material. Cut it into different strips and wrap them around the containers at different heights like a banderole.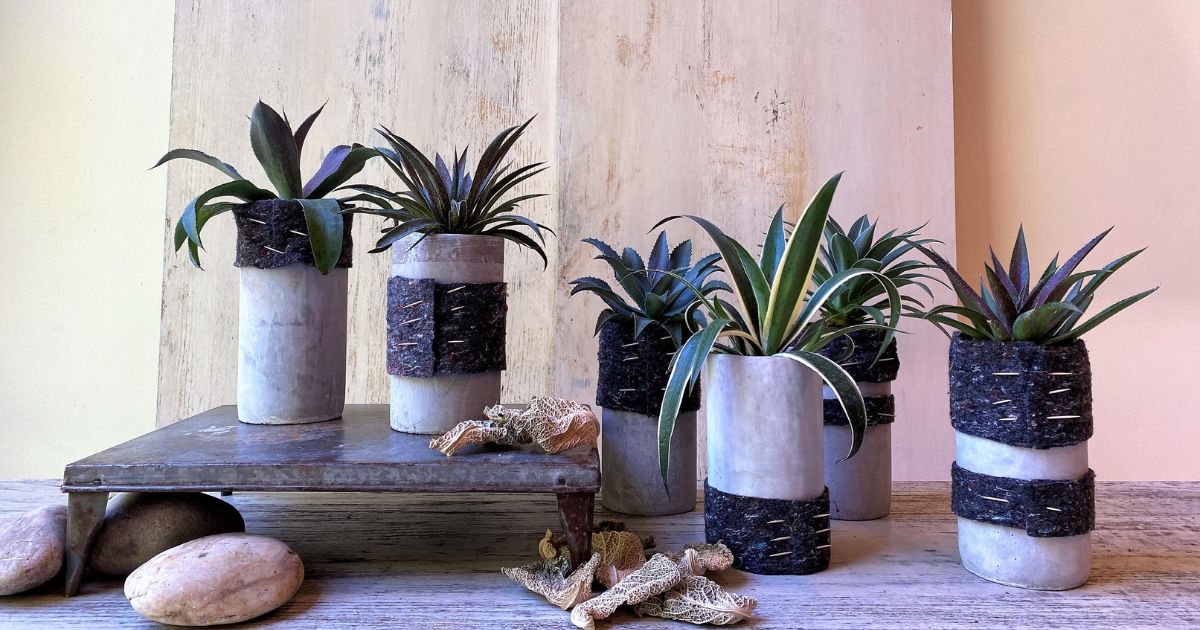 - Toothpicks fix the overlapping felt strips and at the same time convey craftsmanship.
- In terms of color, they felt nice and picked up on the soft, cloudy colorfulness of the plants.
- Decorated with dried leaves and stones, the result is a still life that is timeless and aesthetic.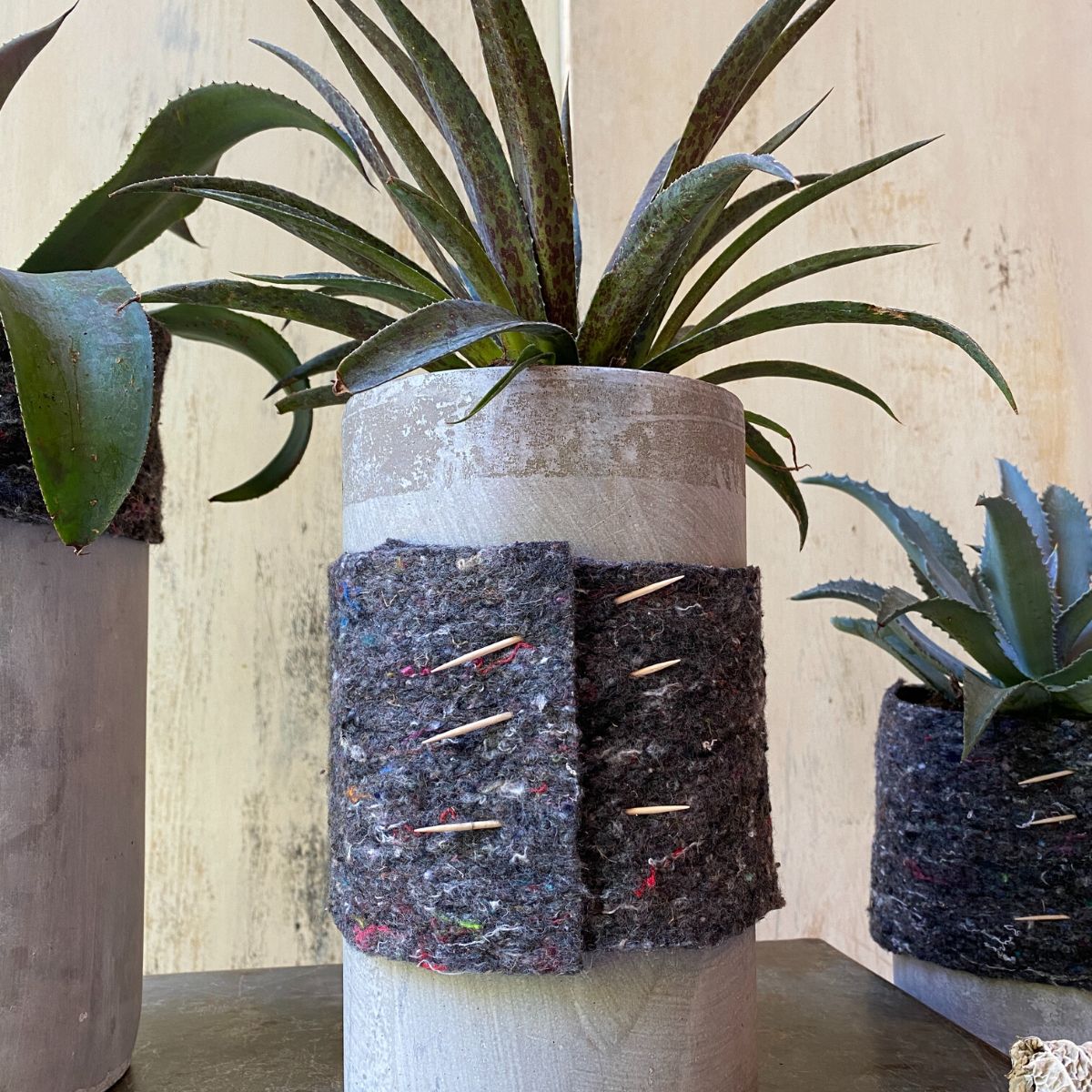 Design 2. Mangave and Stone Decoration
- Here, too, the choice has been to use concrete containers. The rounded bulbous shape fits well with the rounded growth forms of the Mangave.
- A sturdy iron wire is formed into a wreath with wire eyelets. Small pebbles are fixed in these by pressing on the wire so that they hold tightly in the wreath. The wire must not be too soft for this.
- Stone slabs and larger stones complete the scenery. In terms of color, everything remains in the beige-grey-brown range and looks very natural with the greenish Mangave.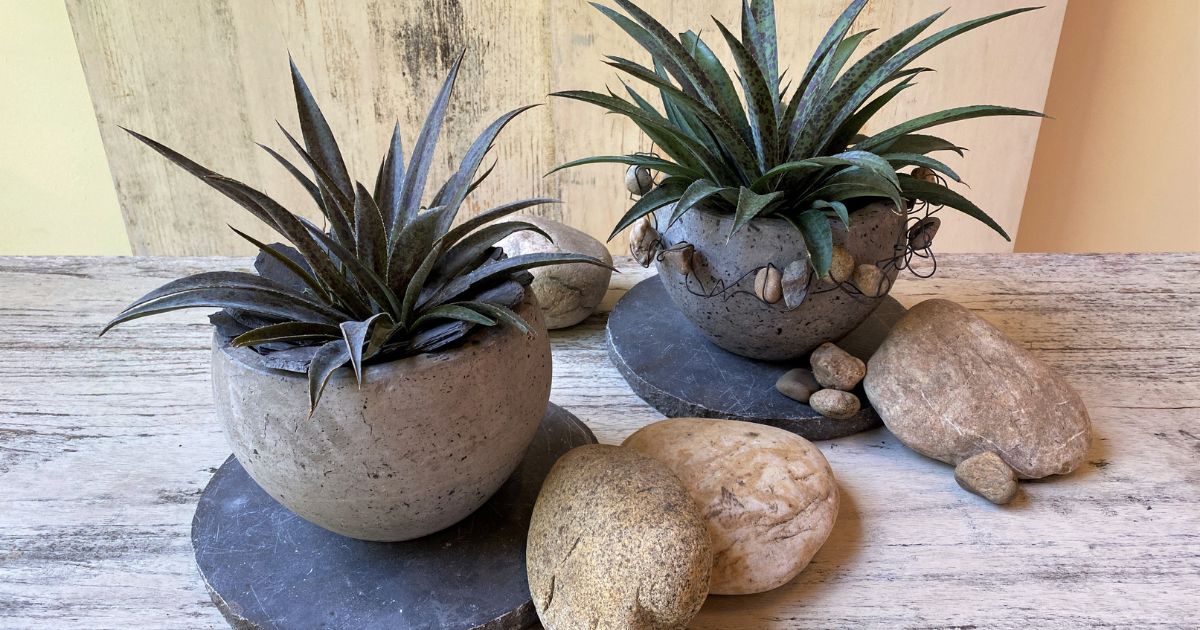 Conclusion
Justus and I were convinced by the Mangave collection, and we have more ideas in mind. You can also combine them with other succulents. We will certainly develop and photograph more ideas in BLOOM's studio in the near future. Justus will soon be moving on again and would like to work in other flower and plant shops. He will certainly want to show the Mangave there too and we would be happy to see more of these fantastic plants at the markets soon. We send our warmest greetings to the florists and creative people of the world.
Justus Schweighofer and Klaus Wagener- BLOOM's GmbH
Social Media handles: Instagram, Facebook, Bloom's Studio Website
More About Breeder Plantipp
Plantipp is an independent company with a strong network of breeders, growers, and traders across the world. Connecting people and plants together is their core business. Plantipp believes the key to this is open and transparent communication with its partners.
An Eye for Innovation
Plantipp has an eye for innovation. They look out for future trends in garden plants (shrubs, trees, perennials, and grasses). Plantipp is also experienced in developing new cut flower varieties and setting up production in Africa, South, and Central America. Protecting new fruit and vegetable varieties have also become part of their business. Plantipp brings people, plants, and ideas together!