Ever since the
shoot
we did at the beautiful setting of Denton Hall, I've been dreaming about playing with dreamy hydrangeas again. Imagine my delight when I got my hands on a whole new fresh delivery with insanely gorgeous hydrangeas from
Hydrangeaworld
in abundance! The variety of colors and textures literally lift your spirits.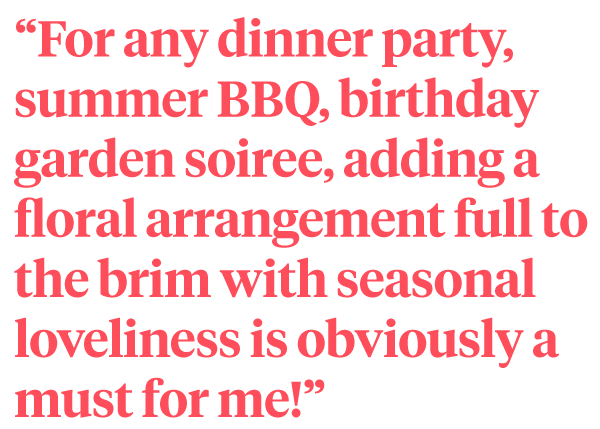 Show-stopping Hydrangea Designs
I absolutely love to create show-stopping large installations, but I always want to get as much use out of a flower as I can. As mentioned in my
previous post
, hydrangeas have that authentic garden look-and-feel which makes them perfect for bringing the outdoors into your home. There are so many ways you can incorporate a hydrangea into your house or workspace whether in a vase arrangement or in a bouquet, door wreath, or dramatic urn.
Wow Your Guests
For any dinner party, summer BBQ, birthday garden soiree, adding a floral arrangement full to the brim with seasonal loveliness is obviously a must for me! As is my usual practice, these arrangements were foam-free using chicken wire as my mechanic and I simply used a small gold punch bowl and then a larger urn for a more dramatic arrangement. I would totally have the larger urn arrangement in my house though, perhaps in my entrance. Who doesn't want to be greeted by such a gorgeous sight?! I often have a large vase of single stem flowers in my kitchen. Nature indoors is so good for you and with hydrangea you get a lot of bloom for your spend. We often let them dry and use them in the festive season either natural or sprayed g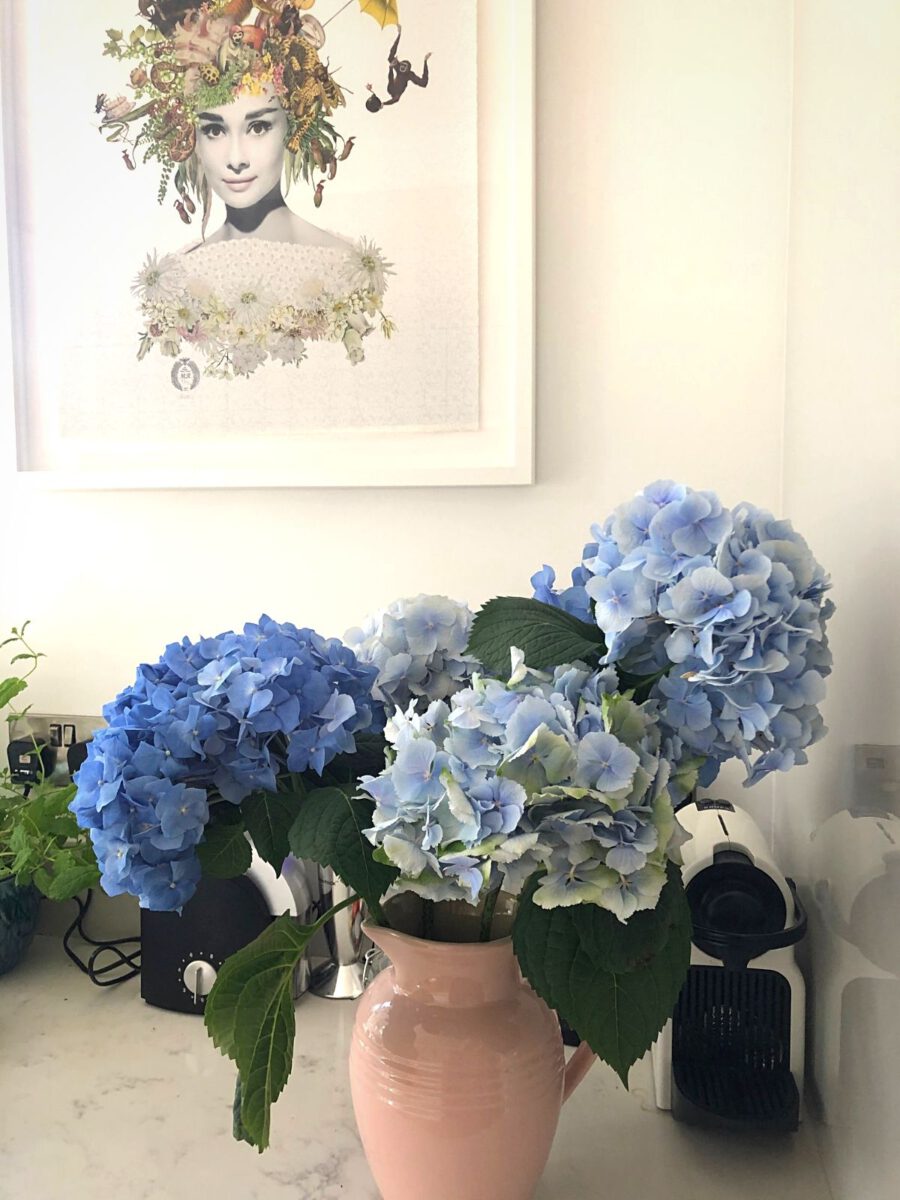 Stunning Hydrangea-Only Designs
You can take any vessel you have in your home and fill it with your favorite blooms, but adding hydrangea will add impact and create a fuller display. Of course – a hydrangea-only display is stunning as they create such an impact when grouped together. It's a celebration of one flower and showcases all the different varieties. The flowers as a whole are stunning but also the tiny petals. They are often made up of so many tiny colors and textures and are great practice for being mindful and really studying nature.
Wonderful Wreaths
Typically hydrangea is a very thirsty flower that drinks through its petals as well as its stems. You need to make sure they are fully hydrated. We get a lot of rain here in the UK which can be miserable, but is perfect for adding hydrangea to a bright door wreath full of fresh blooms as it keeps it super fresh! Accidents happen and sometimes heads are accidentally snipped off, squashed, or stems broken, so snipping them down and incorporating them into a wreath with other perfect flowers is a great way for us to avoid wastage. A door wreath is a wonderful welcome to a home or wedding. It sets the tone for the joy inside.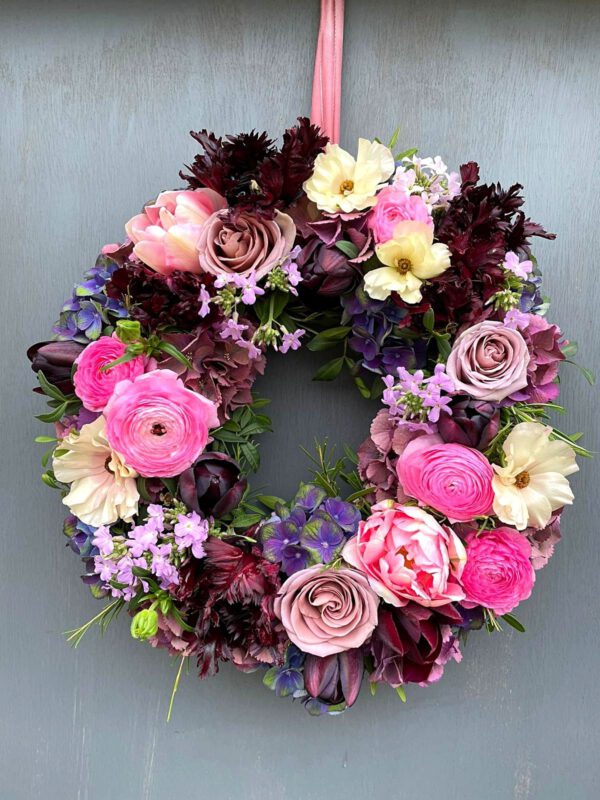 Beautiful Bouquets
We often use hydrangea as a base for bridal work, we use the large-headed blooms as a mechanic to hold other stems up. They are so stunning and work in every season. We love the bright ones for summer then moving on to the greens, reds, and browns for autumn and winter. They are fabulous to use in glued work too as the florets are so pretty and versatile.
Sarah Richardson
, Leafy Couture