Think "Green"
Scorched Earth calls for me to think "green". And that has inspired me. The green also matches very well with the golden yellow of Scorched Earth. MiFleur and Lux Visual Storytellers didn't lose heart and chose to be creative in times of COVID-19. It was a must. In high-season, there was little work and we brought this styled shoot to life.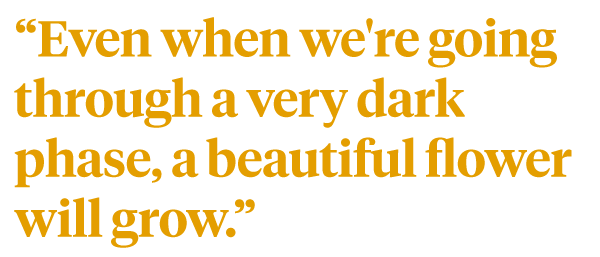 Create a Universal Meaning
We chose to create a setting that has a universal meaning, now we are all facing the pandemic. Here is a quote from Belgium writer Fleur van Groningen that reminds us we need insight.
"Water is a strong element, that binds us and divides us as well. The water lily is like a process of feeling emotions, the plant stands in the mud with its roots. From there a stem brings a beautiful flower, the insight."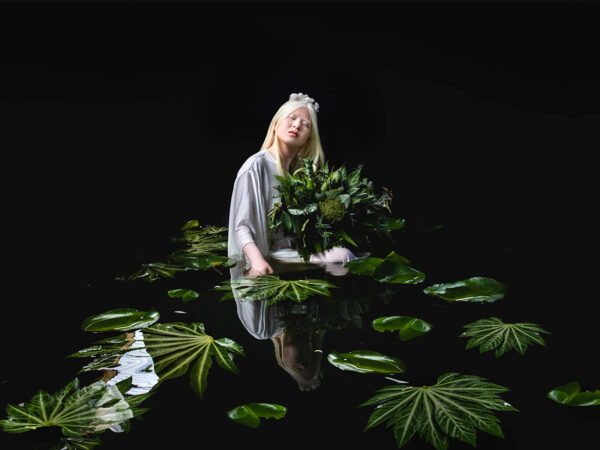 The work is set up in three color themes. I created a monochrome greenish bridal bouquet, where texture and shape were in balance. The green bridal bouquet is a bouquet with a lot of depth. The texture of the different foliages is most prominent. I worked with a lot of garden material. Also, this bouquet has another dimension. The smell was great, because of the curry plant used. We used fifty shades of green; shiny green, dusty green, hairy green, stiped green, etc... The leaves were as well feathered as round, or very detailed. The model is a unique human being. With a universal and divine appearance. The astonishing mood that the photos give is what we were aiming for. The combination of color, texture, make-up, and hair, light, the water...
We Will Rise From This...
Like the beautiful symbolic meaning of the lotus flower, we will rise from this... Even when we're going through a very dark phase, a beautiful flower will grow. This is a project pure from the heart.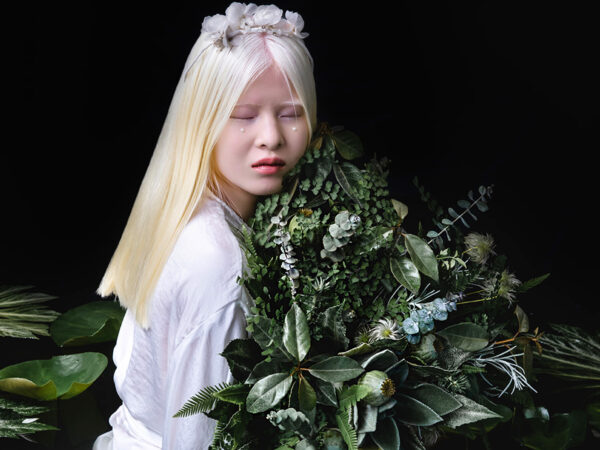 Credits
Photo's and concept by Lux Visual Storytellers Flowers by MiFleur Flowers supplied by Heemskerk Flowers Dresses en jewels by Eva Janssens Make-up and hair by Lauren Bracke Model: Xueli Abbing