Hey there, flower aficionados! During this visit, I took a deep dive into the world of begonias and meet the champions behind the production. We're heading to the impressive greenhouse of J and P ten Have.
Are you ready? Let's bloom together!
The Begonia Maestros Are Called: J and P ten Have
First off, who are the people behind this begonia haven? Meet John Keyzer, a 15-year veteran in the field. He started as a student, the son of a grower, with a passion for the company that's been nurtured from a young age. His formal education in business and management has proven invaluable to the company, leading him to sales and commercial roles after school. Alongside him is Peter ten Have, co-director and main shareholder, who has been gradually passing on the reins of commercial responsibilities to John.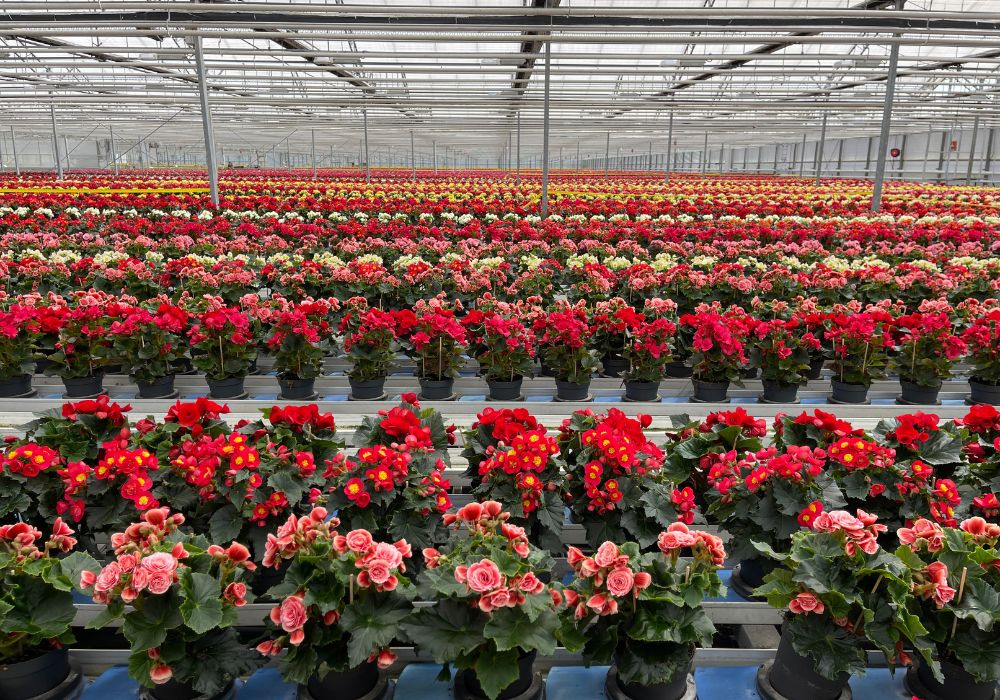 The nursery's history is a tapestry woven with hard work, dedication, and love for begonias. Established in 1955 in Honselersdijk by W.J.J. ten Have, the company, under the leadership of Peter ten Have and Gerard van Deventer, has grown and flourished. They cultivate their products with utmost care and passion, aiming for the best and most beautiful quality, and set themselves apart with a broad and unique assortment of mostly sustainably grown begonias.
A Tale of Two Continents: The Begonia's Origin
The begonia, with over 2000 species, is one of the most extensive genera in the plant world. Originating from the rainforests of South America and Southeast Asia, this stunning flower has conquered the world. But its journey hasn't always been rosy.
Once considered an old-fashioned product, the begonia has experienced a remarkable renaissance in the past five years. Many new varieties have hit the market, thanks to the tireless efforts of growers like J and P ten Have and breeders such as Koppe Begonia, Dummen Orange, and Beekenkamp Plants.
J and P ten Have's Distinct Touch to Set Standards
So, what makes this nursery stand out? It's their team's spirit, embodied in the phrase "we do it together." Every person is vital, especially in the high segment of plant production. They are also proud owners of 19 flowering varieties, 9 leaf begonia types, and 6 special green varieties such as Begonia Maculata and Masoniana.
One of their crowning achievements is the Betulia+Belove series, an excellent choice for indoor or balcony planting. The Betulia, a relatively unknown name, is set to be the next big thing in begonia culture. As a robust bloomer, it thrives indoors and outdoors. If the summer turns out to be rainy, just bring your Betulia indoors and continue enjoying its beauty.
The Power of Innovation Is The Belove Series
And guess what? There's a new begonia in town! Introducing the Belove series, the latest addition to J&P ten Have's begonia collection. It shares many similarities with Betulia but also brings unique colors and beauty to its outdoor begonia assortment.
And what does the trade think? The plants are always uniform, fresh, and delivered in the best quality. Their favorite, the Betulia, is perfect for both indoor and outdoor spaces. The 'Candy' variety, with its gorgeous pink hues, is particularly adored.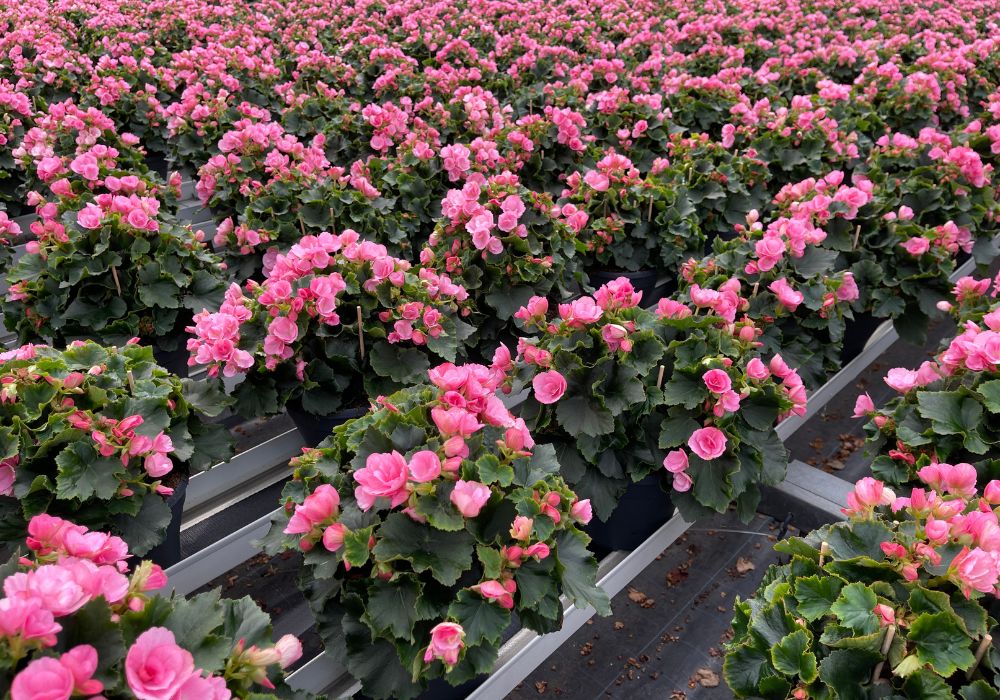 The ten Have Legacy
Peter ten Have, co-founder and director, isn't just in the business of growing flowers. He's cultivating a legacy that's rooted in passion, commitment, and innovation. The story of J and P ten Have isn't just about their present success, it's a testament to the timeless allure of begonias and the enduring dedication of those who devote their lives to nurturing these magnificent blooms.
It's more than just a flower, more than a business, it's a labor of love that has blossomed into a beautiful journey. From the meticulous cultivation process to the stunning varieties they've brought to market, J and P ten Have have created a magical world of begonias that continues to captivate flower lovers everywhere.