I like pink! The meaning of pink roses can stand for femininity, elegance, and sweetness. The beautiful Pomarosa rose comes in a light shade of pink which conveys grace and joy at its highest. Because pink isn't just a color, it's an attitude.
Pretty in Pink With the Pomarosa Rose
I am a strong believer that every flower can shine in the right design, you just have to 'feel it'. And I felt that this pale, powdered pink rose would look stunning with its petals folded or 'flexed' as some call it. Honestly, pink is such a great color choice - it's delicate, romantic, adaptable, and so easily fitted to lots of different occasions.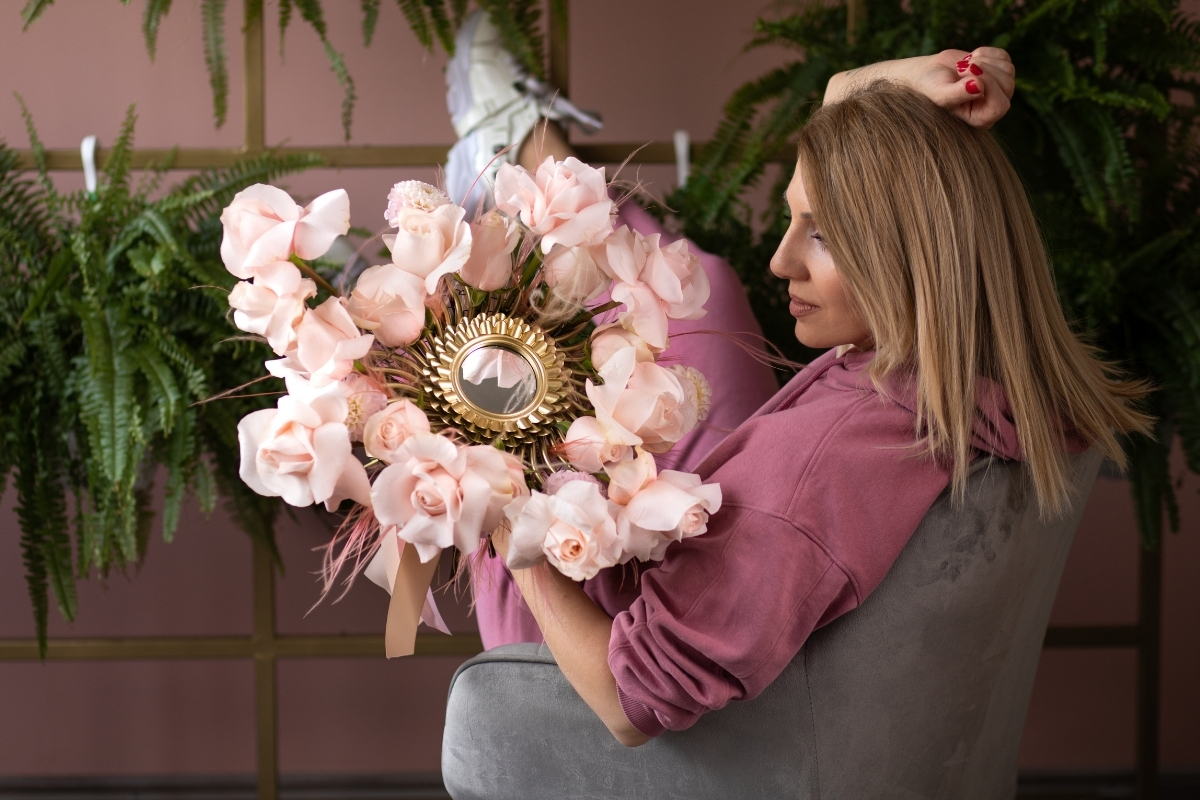 Perfect for 'Folding' or 'Flexing'
Who will say no to this beautiful Pomarosa rose? Exactly. No one! In technical terms, this variety has strong stems, a stunning pale pink color, and no scent. But the Pomarosa rose lends itself perfectly for folding or 'flexing' as I did in my design. This folding technique takes some time to accomplish but it's definitely worth it because it will almost triple the sizes of the blooms and improve the overall look of this rose (in my opinion). But if your design requires a more classical approach, the natural shape of this rose would be more appropriate and just as enticing.
Pomarosa Rose - Great for Both Weddings and Events
But in my case, I like the Pomarosa rose fluffy in my design. This variety has large flower heads, minimal thorns, and great vase life of 10-12 days that can be extended to about 16 days with the proper flower care, making it a great choice for both weddings and events.
Design the Unexpected
Adaptability, creativity, and ingenuity are key in post-pandemic floral arrangements and I like to keep up and design the unexpected: a structured bouquet with a golden mirror in the middle that reflects the beauty of the flowers, a glass vase with folded roses, and a special concrete urn filled with the Pomarosa rose in its natural shape. Which one is your favorite?