Did Covid 19 changed the way I think? .... Yes, it did!
Never ever, I would have thought that I will use dried flowers in my designs, and yet...
Let me share this with you:
Two weeks ago, I was visiting a flower shop, and during my conversation with the owner, a client (a bride to be) walked in and asked about a bridal bouquet made from paper, silk or plastic flowers.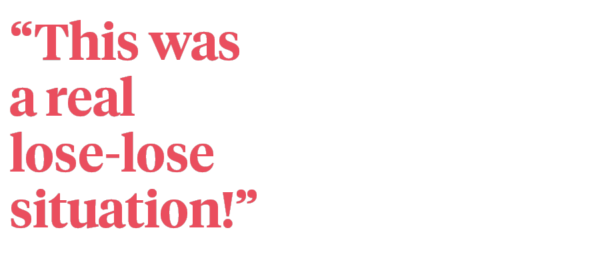 Because I was in no position to say something, I just listened. The florist asked the bride why does she want to wear in her big day a bouquet made from plastic flowers??... And she said: 'because I want to keep it!' The florist tried to convince her to buy natural flowers and eventually said no to her request regarding a plastic flower bouquet. She walked away a bit upset. This was really a lose-lose situation!
My Epiphany
Now.... I am for sure not a fan of silk or plastic flowers and I've never used them, but I tried to understand the client needs (not to mention that this conversation troubled me), so I went straight to my shop and I had an epiphany !!! How about making a really nice dried and colorful bridal bouquet that would be in trend and the bride could keep ?!? Lucky me, I actually had dried flowers in that precise moment.
#bedifferent
Back to Covid and the pandemic, and everything around it happening. If this all never would have happened, I would probably never make a dried bouquet either. And for sure no silk or plastic bouquet.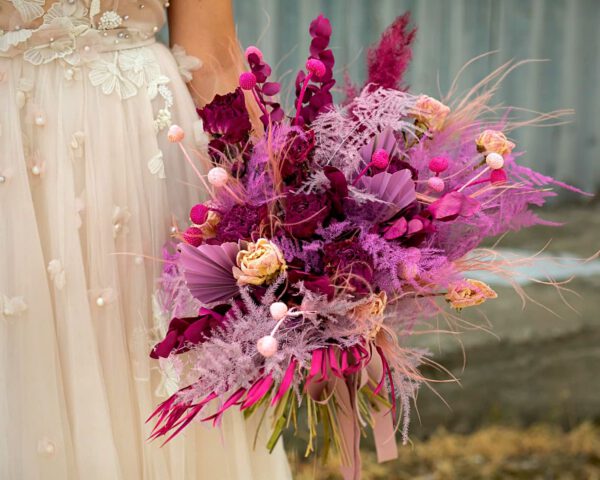 But, you know, everyone remembers millions of flowers being thrown away, the first few weeks the pandemic hit the floral industry. The good part besides the fact that you can keep dried flowers for many years, it's also eco friendly, and sustainable. And they have a wow effect. You can choose from such a large range of textures and colors. With dried flowers, we don't waste so much flowers, we are learning now even more and more, to use them in many different and new ways. When it comes to imagination, the sky is the limit; I encourage you to try them out and share your dried flower work. Mine just got viral and I made a photo session to inspire brides to #bedifferent.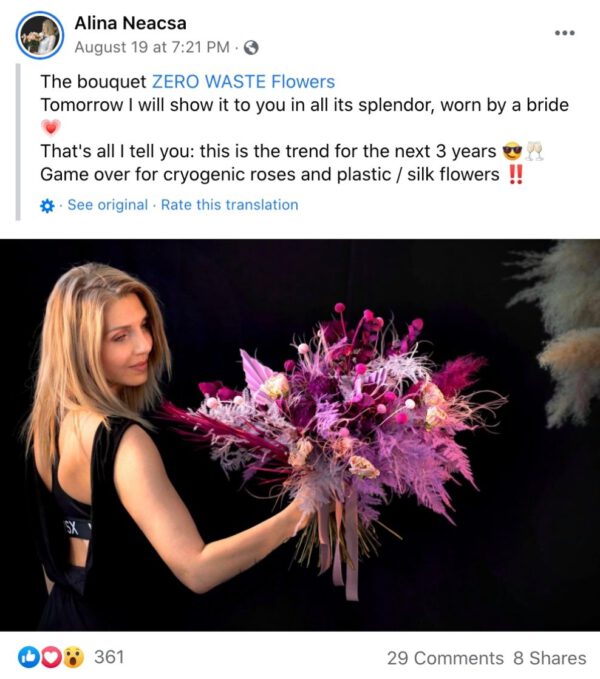 The bottom line
The bottom line is that we need to learn new ways to earn money, give flowers a second chance to life and continue to develop new ways of reinvent ourselves! Will I use dried flowers again? Hell yes!!!! I just started :) Till next time, stay safe! A worm hug from Alina Perfumella