Vip Roses is not only known for their wonderful garden roses but also for the many different varieties of colored and dyed roses. And many, many other dyed flowers like freesias, carnations, gerberas, chrysanthemums, tulips, and lilies. And the list goes on and on. At Vip Roses, they name the colored flowers 'toppings'. Read below why! Vip Roses is and always has been a family company. Nowadays the brothers Marc and Ed Sassen transformed what once used to be their father's rose greenhouse into a worldwide recognized name in roses and dyed flowers. Flower toppings and tinted flowers. There's a difference.
The Beginning of Vip Roses
How did this all start at Vip Roses? There are so many beautiful colors provided by nature, and yet that seems not enough? Listening to Marc Sassen, we understand that it all began when they were growing a white rose with the name Dolce Vita. This variety had a darker pink center. But not all of them. From the total production, at least 25 % didn't have this darker pink center, or just not dark enough, according to Marc.
That is when they decided to start coloring that part of the rose. That was the beginning of topping flowers. It was also actually topping the flowers with dye. That's why they called it 'flower toppings'. They came up with different colors and also started spraying the roses. Marc Sassen:
"We look at the seasons and apply coloring themes accordingly. For special holidays like Christmas, Valentine, Easter, Mothers day, etc. In the beginning it was more like a topping for the roses that didn't have the right color."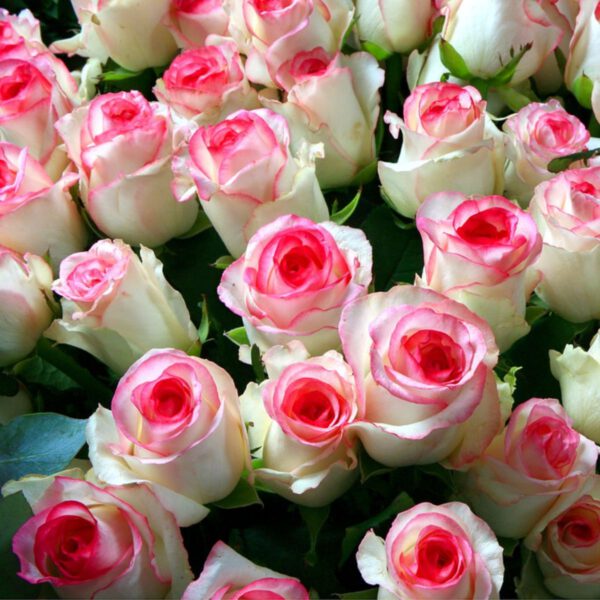 Now Vip Roses colors all kinds of flowers. And it's not a real 'topping' anymore, Vip Roses is dyeing the flowers through the stem. Marc likes the word 'tinted' for the flowers that are dyed in this way. Dyed or painted flowers just don't sound right to him. On his website, it is still toppings. Their assortment nowadays is huge: tulips, dianthus, peonies, hortensias, lilies, anemones, freesia, dahlia, gypsophila, lathyrus, and many more.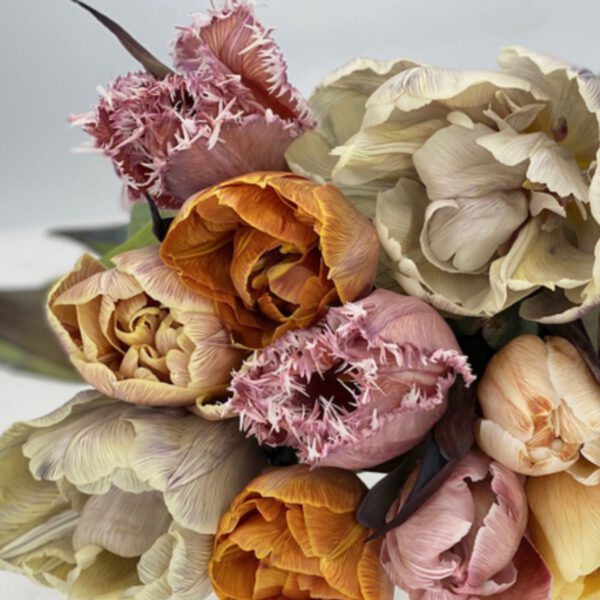 Marc continues:
"When tinted, I like the earth colors the most… those natural tints like brown, caramel, and grayish are truly magnificent in my opinion. The 'Brownies' are a mega hit. We sold so many of those flowers in brown colors! And pictures of the tinted flowers show up on social media all around the world. With our flowers! I'm really happy that designers, even the ones that didn't like dyed flowers in the beginning, now are starting to use the flowers in their designs!"
Vip Roses has a webshop where you can see all the available flowers. This live webshop is connected to a lot of traders and cash & carries. So, you cannot buy directly as a florist at Vip Roses, only through a wholesaler. But you will always be able to get them. At least, when your wholesaler is connected to VIP Roses.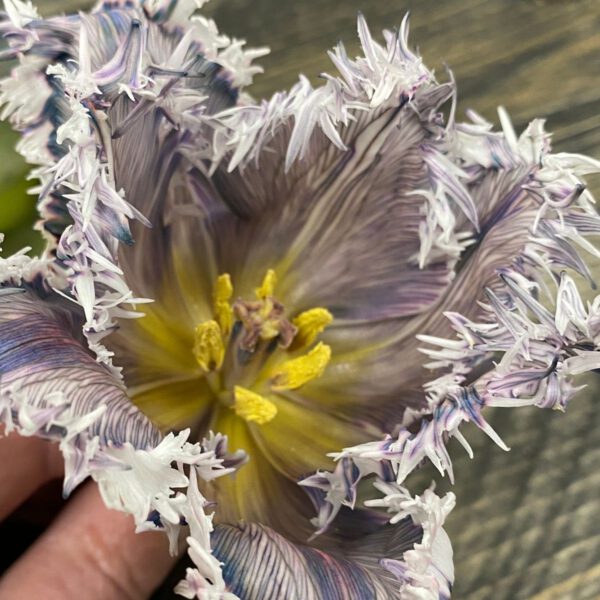 Marc is also very happy with the vase life of the topped and tinted flowers:
"It doesn't change the vase life. It sometimes even prolongs it. So that's a positive thing. When you think the color of the water doesn't look nice, use some chloride, it's removing the color in the water in the vase."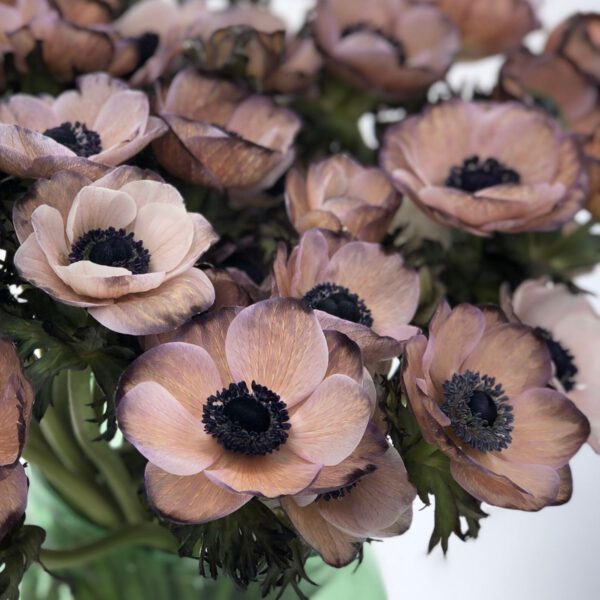 Designers With Tinted Flowers
Because Marc is connected with a lot of designers all over the world with his social channels, he is thrilled with all the inspiration the different channels bring him. So many times the tinted flowers are seen in accounts of so many different floral designers. It gives him a positive boost and confidence that Vip Roses is on track. The hashtag to follow is: #viproses When asked what defines Vip Roses Marc simply answers: " It's in our name"!