I always loved fairy tales. Especially mysterious ones. And to create one myself even makes it more special. Let's say the Snow Queen reigns over the mysterious land, winter wonderland, and I get to adorn her with beautiful flowers.
A Snow Queen in Winter Wonderland
A distant, fairy tale, frozen, and mysterious land, where Snow Queen reigns, but is warmed a little by the beauty of the natural flowers that the queen wears. I dreamed of the snow fairy from the stories but adorned with natural flowers. I used Anthuriums as the main flower and nice botanicals to go along. And it turned out the most mysterious winter wonderland with its own snow queen.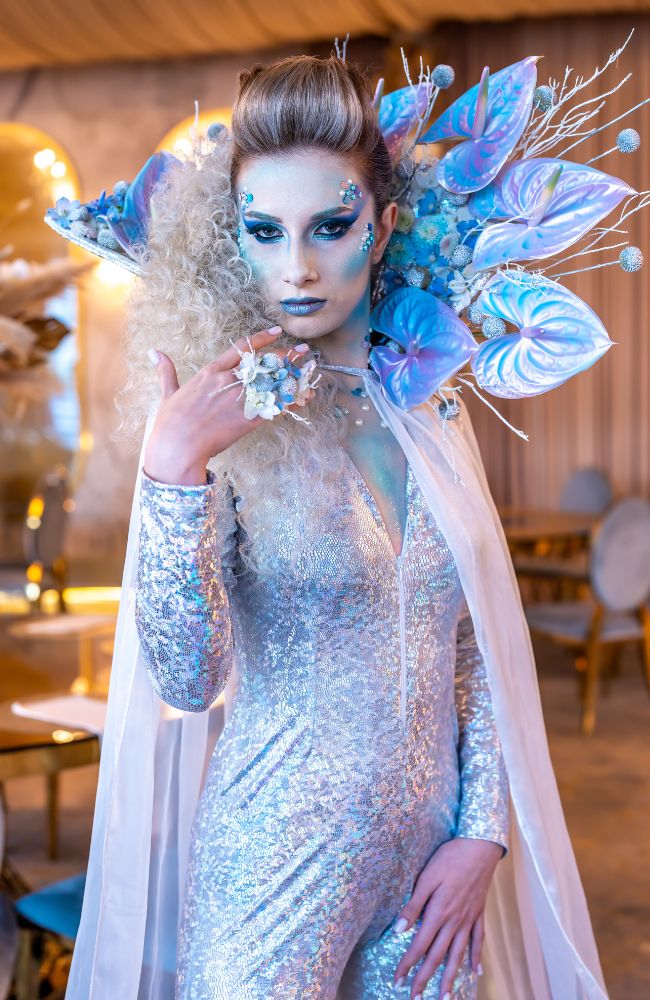 How I Created This Winter Wonderland Snow Queen
And since I really liked Anthurium Bubblegum, I started from its frozen colors and luminosity to create the snowdrop. I created the collar and the ring with natural flowers, combining cool colors of Anthurium Bubblegum, silver Craspedia, Chrysanthemum Bubblegum, and white Delphinium.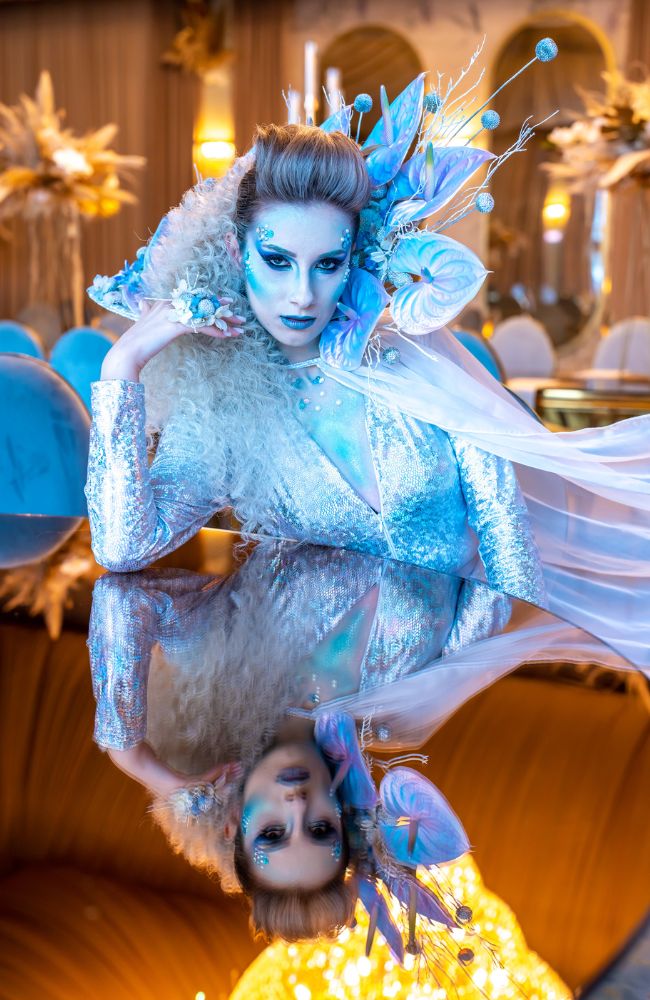 Then I found the right girl for this ice queen role and she was perfect! I recreated the frozen lady with the help of a fantastic team who dreamed with me.
Flower design: Laura Draghici Emc - Chic Fleuriste. Want to know more about Laura? Read her interview on Thursd.
Flowers: Flori Holland Romania
Make-up: Ioana Ruxandra Mateescu
Hair: Ramona Iuliana Radulescu - Sensi by Ramona
Dress: Atelierele L.Orchid
Model: Alexandra Stan
Photo: Julie E. Photography