Hi there! My name is Frank, but you might know me better as 'Mr. Green'. My journey as a floral designer began in the vibrant city of Amsterdam, but I've since relocated to one of the Netherlands' most serene regions. Nowadays, I focus on transforming gardens, streets, and rooftops into breathtaking green spaces.
Making the world green is my biggest passion, but now and then you need a different expression, or - in this case - a different X-Pression. Yes, we're talking about this wonderful series of roses from breeder De Ruiter. In this blog post, I'd like to share with you my latest creations, arrangements that showcase the vibrant hues of three of these X-Pression varieties: Rose Sunset X-Pression, Rose Mandarin X-Pression, and Rose Pink X-Pression. This is my Symphony of Roses.
The X-Pression Roses Collection: A Fusion of Colors
I've always had a penchant for grand, larger-than-life arrangements that captivate the senses. In my latest pieces, I've combined three outstanding rose varieties from the X-Pression collection. These roses each bring their own unique beauty, creating a harmonious and visually striking blend.
I took inspiration from nature itself, arranging the roses vertically from the ground up, reaching for the daylight in a manner reminiscent of ancient floral designs. This approach showcases the long, firm stems of the roses and their breathtaking colors, which come alive against a natural backdrop. The X-Pression collection's versatility allows for a wide range of stunning combinations, even if used exclusively.

Mixing With Rose Ever Pink
To add an unexpected twist to the arrangement, I also incorporated the variety Rose Ever Pink. I was already a fan of her sister the Ever Red rose, but the Ever Pink is more than I could imagine! It's a reliable rose with an amazing bright color. This remarkable rose is following the success of Rose Ever Red, which I had obviously already fallen in love with. The Ever Pink rose boasts a vivid, bright color that complements the X-Pression roses collection perfectly, creating an enchanting visual treat.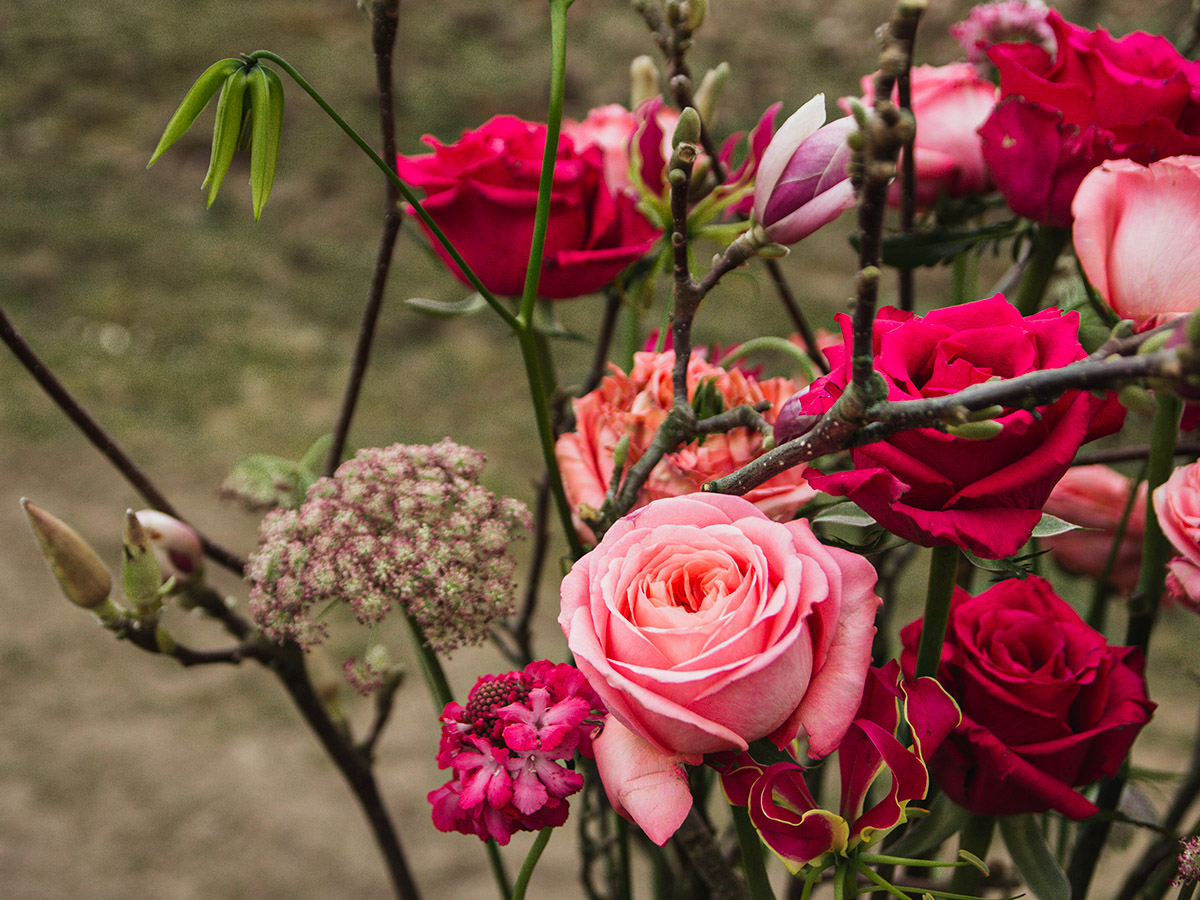 My Style of Floral Design
My passion for transforming ordinary spaces into lush, green havens extends beyond the world of gardens and rooftops. I like to create awe-inspiring floral arrangements, something that I am recognized for, especially in the Netherlands. My work is a testament to my creativity, attention to detail, and dedication to my craft. Green is a wonderful basic color to start with. This can be the ground material, such as the flat moss that I used in one of my darker X-Pression designs, or cut foliage as I used in my bowl arrangement with Rose Sunset X-Pression.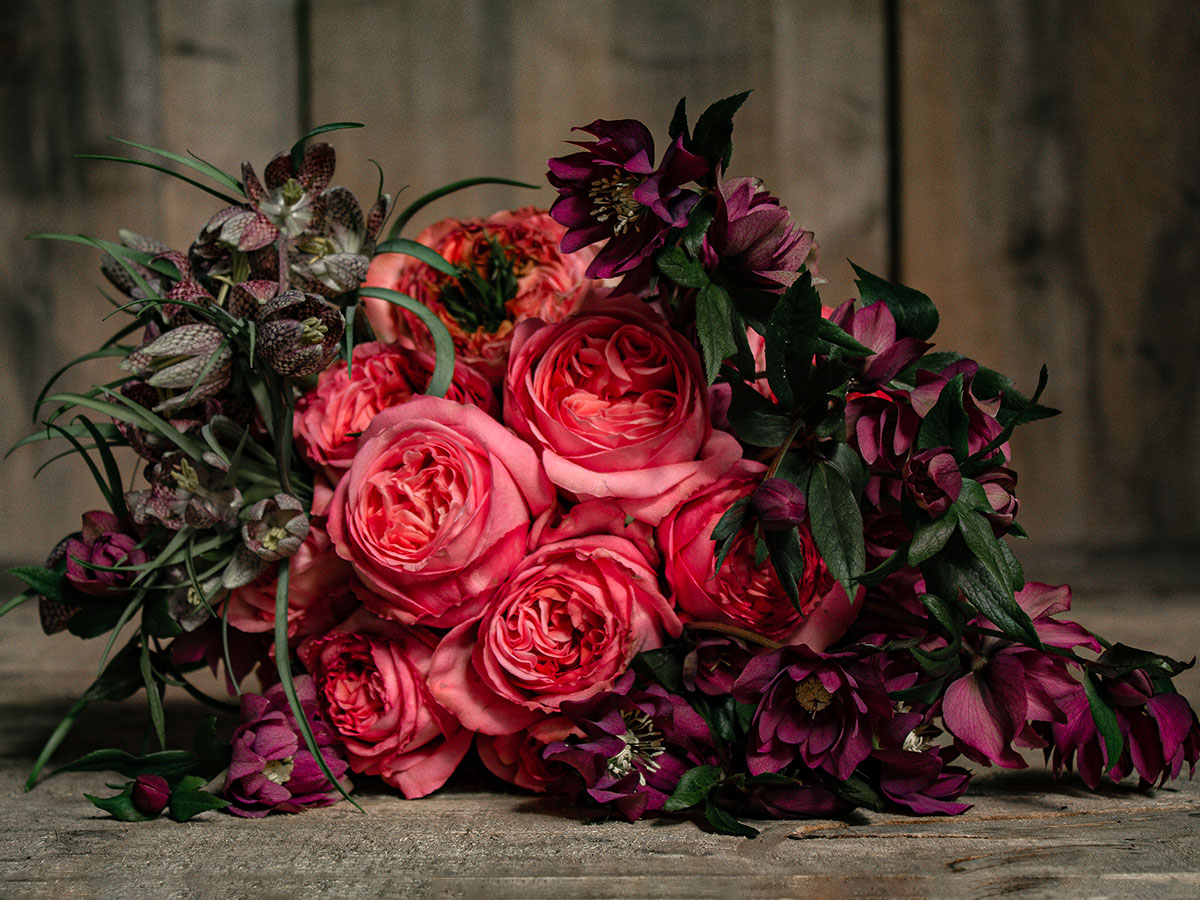 My Symphony of Roses
The word symphony is derived from the Greek word symphonia, meaning 'agreement or concord of sound', but it also means 'harmonious' The word referred to a variety of different concepts before ultimately settling on its current meaning designating a musical form. But who says I cannot use it in a floral form?
A symphony in classical music is built up of - usually four - musical pieces that are threaded by a common theme. The common theme of my Symphony of Roses is the X-Pression series. I have created four different pieces that can be looked at separately, but also as a whole, a symphony. My symphony.
Each element of my arrangements serve a purpose, highlighting the beauty of each rose variety while also working together to create a cohesive, visually striking design. In one design, the colors of the X-Pression collection and the Ever Pink rose are carefully selected to complement one another, resulting in an arrangement that is not only beautiful but also harmonious.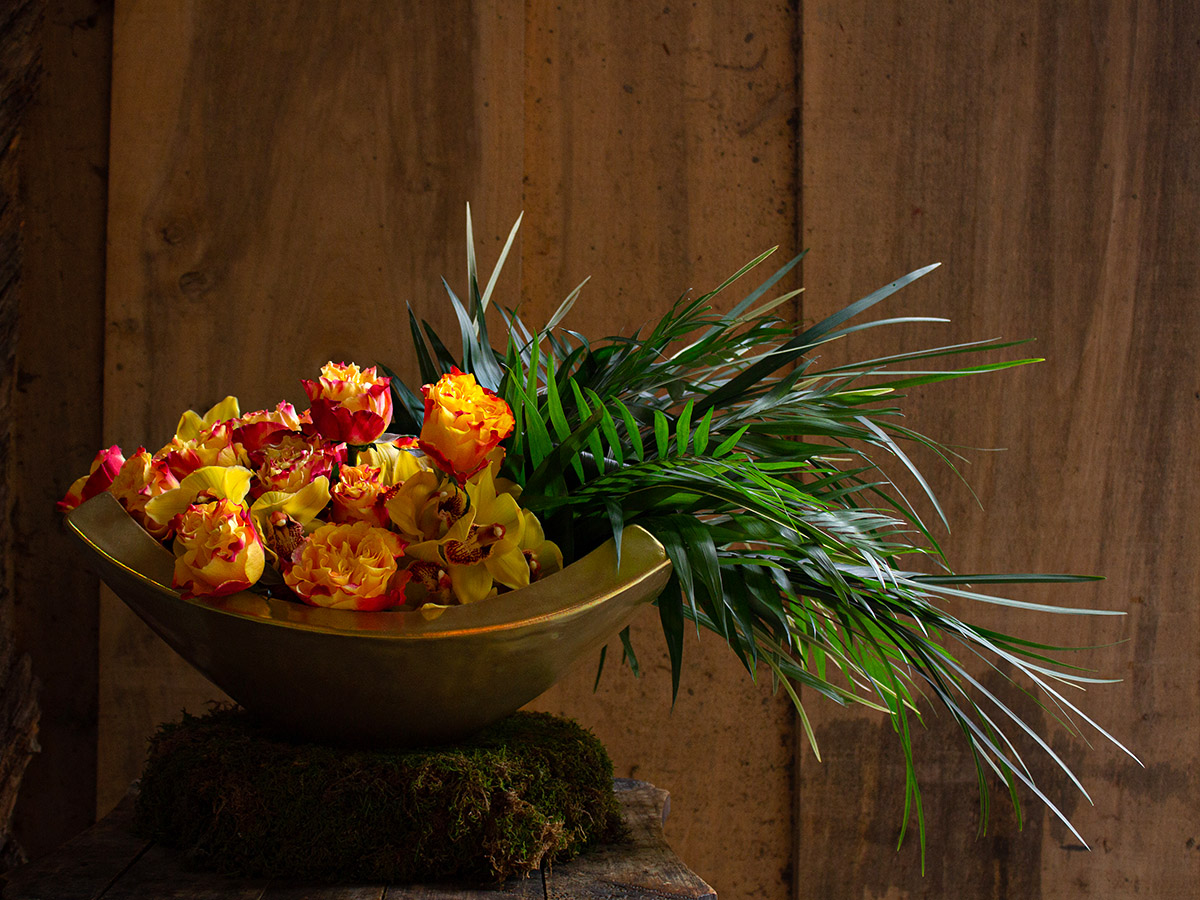 Although the roses are the center of the design, the designs are never complete with just these flowers and greens. I have incorporated a wide selection of other flowers too. You will recognize the Gloriosa, Scabiosa, Helleborus, Fritillaria, Magnolia, Betula, and Daucus Carota. These additions make the arrangements look balanced and natural.
Embracing Nature's Beauty
As our world becomes increasingly urbanized, it's more important than ever to find ways to incorporate nature into our lives. My work serves as a reminder of the transformative power of nature, as I breathe life into gardens, streets, and rooftops with my stunning arrangements. My latest creations that you see here are a celebration of nature's unparalleled beauty and a testament to the power of floral design.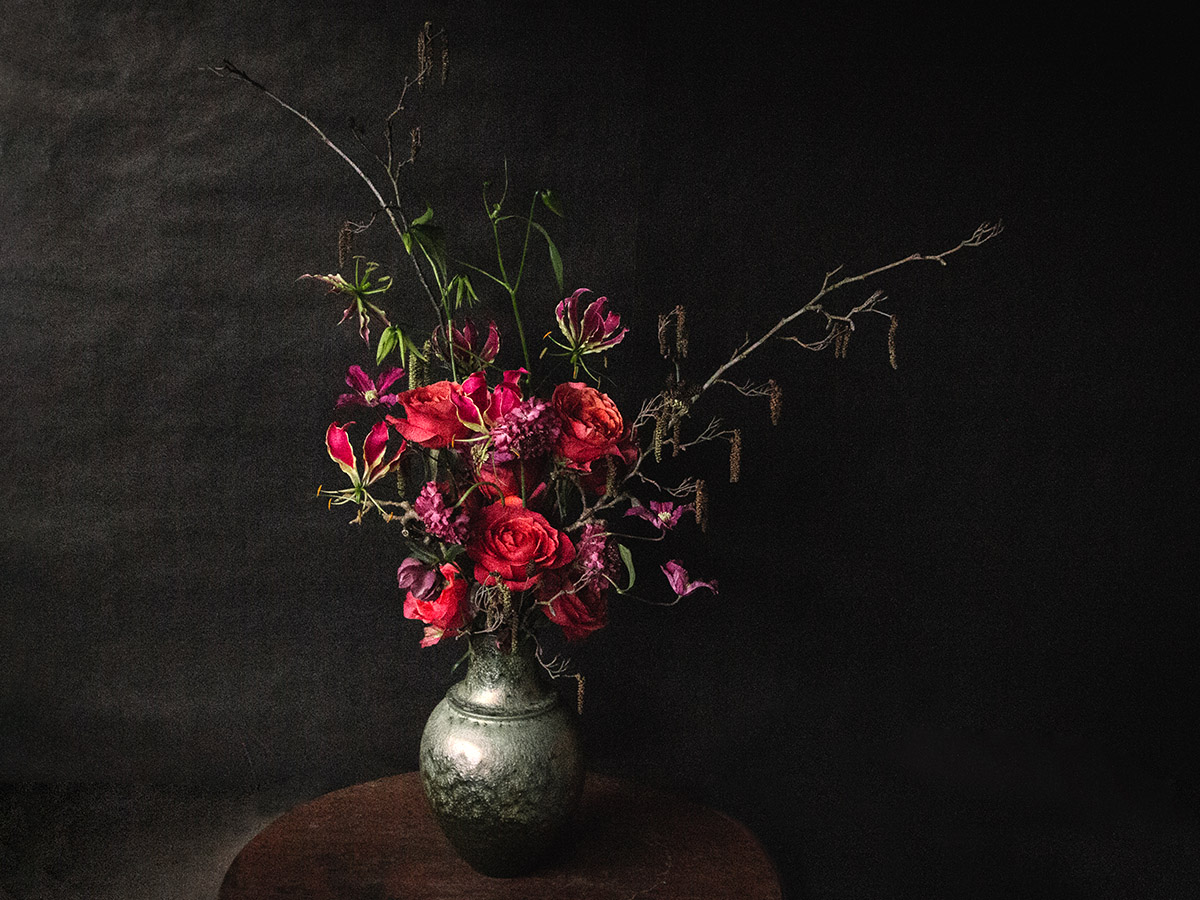 So, enjoy these designs featuring the breathtaking X-Pression collection with its firm stems and vibrant colors. These pieces serve as a reminder of the incredible beauty that can be found in nature and the importance of incorporating it into our everyday lives. If you admire my work, I hope you feel inspired to seek out the beauty in your own surroundings and bring a touch of nature into your homes and hearts with these beautiful flowers.
The Rose X-Pression series is bred by De Ruiter, just like Rose Ever Pink and Rose Ever Red.