Wild and wonderful are just two words that describe some of the best floral shops that can be found throughout the world. In today's article, travel and the love for flowers unite into giving you a clear insight into where your next stop should be.
8 Floral Shops To Visit on Your Next Trip
Pack your bags and head to one of these 8 floral destinations picked especially for all the flower advocates out there. Keep scrolling to be amazed by these places' extraordinary beauty.
1.

Frida's in Bologna, Italy
Via Santa Margherita, Bologna, Italy.
Located in Bologna in Italy, this isn't simply a flower store, it's actually becoming one of the most renowned floral shops throughout the entire country. What makes this floral shop even more special is its passion for selling pre-arranged florals to bring joy, happiness, and a unique floral experience to enhance every customer's life.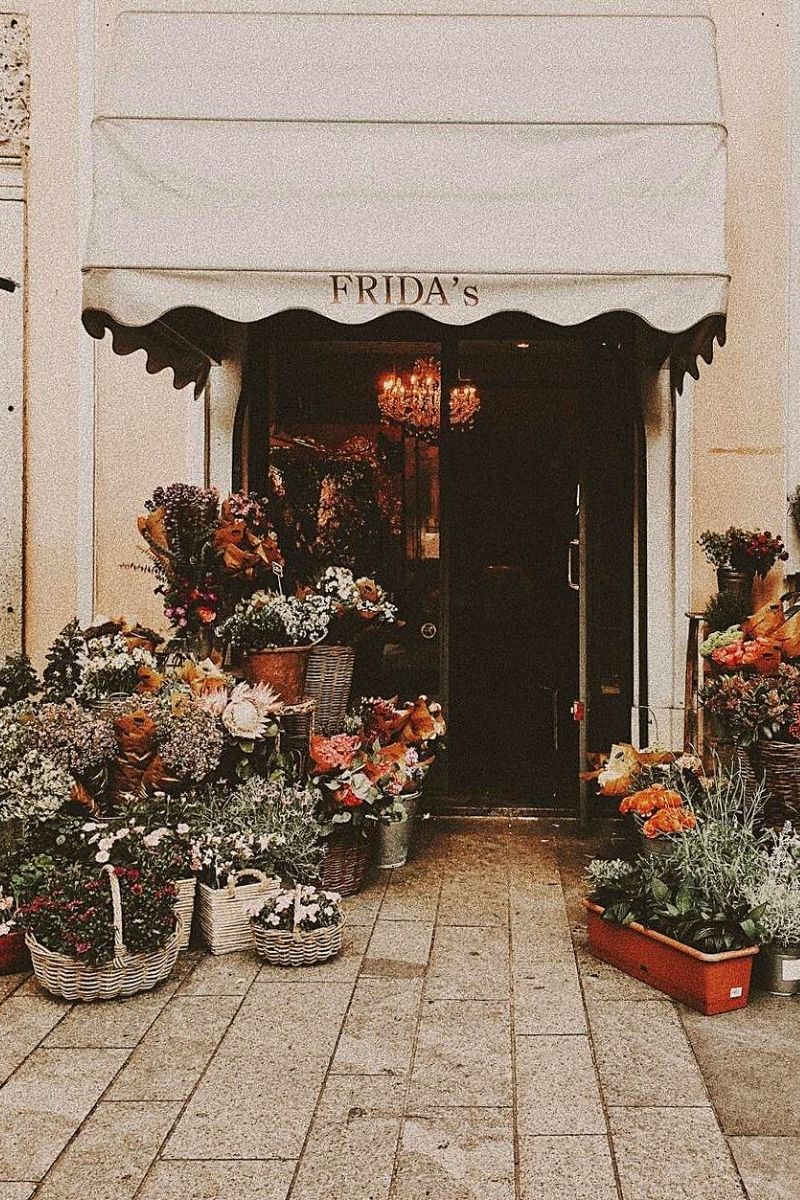 Their most featured and bought arrangement is called "The Golden Cone" and includes 5-10 prearranged stems of roses, tulips, freesias, callas, buttercups, peonies, hyacinths, and lilies. Ready to embark on your next adventure to Italy? Visiting this floral shop is a must!
2. Studio Choo West in San Francisco, California
701 11th Avenue, San Francisco, California.
This studio, located in the Richmond District of San Francisco and owned by the Founder and CEO Alethea Harampolis will give you the Cali vibes you're looking for. Because what better way to start your day than by visiting a floral studio that is ready to make your day bolder and brighter? Alethea's studio is beautifully light-filled and is also home to Snakeface Apothecary, her line of medicinal perfumes and beauty products. If you're in California, don't think it twice!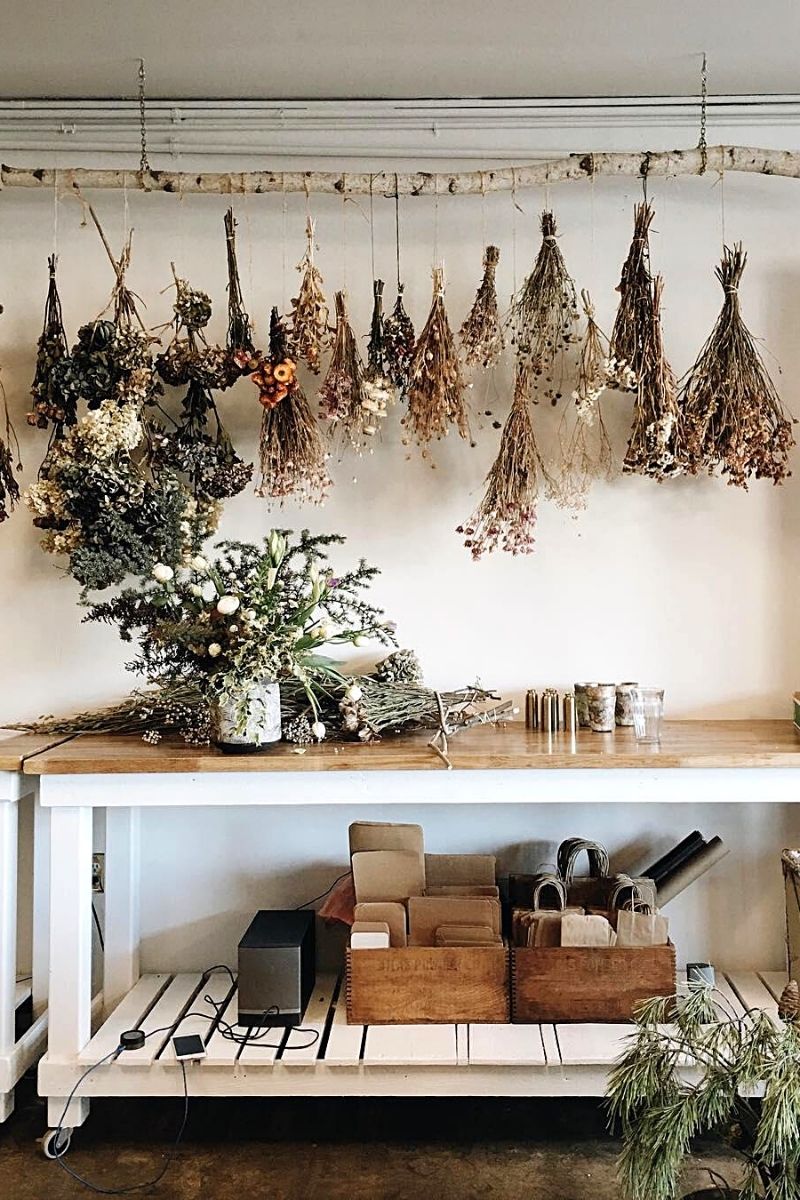 3. Moyses Stevens in London, United Kingdom
Battersea Power Station London, United Kingdom.
If you're currently around London, check this floral shop out. Automatic happiness along with an awe sensation is what you'll experience the moment you enter this place. Said by customers, Moyses Stevens is the sweetest, yet brightest and happiest looking flower shop in London with a touch of sophistication of course. Go ahead and visit this unique place to let their blooms and decoration surprise you.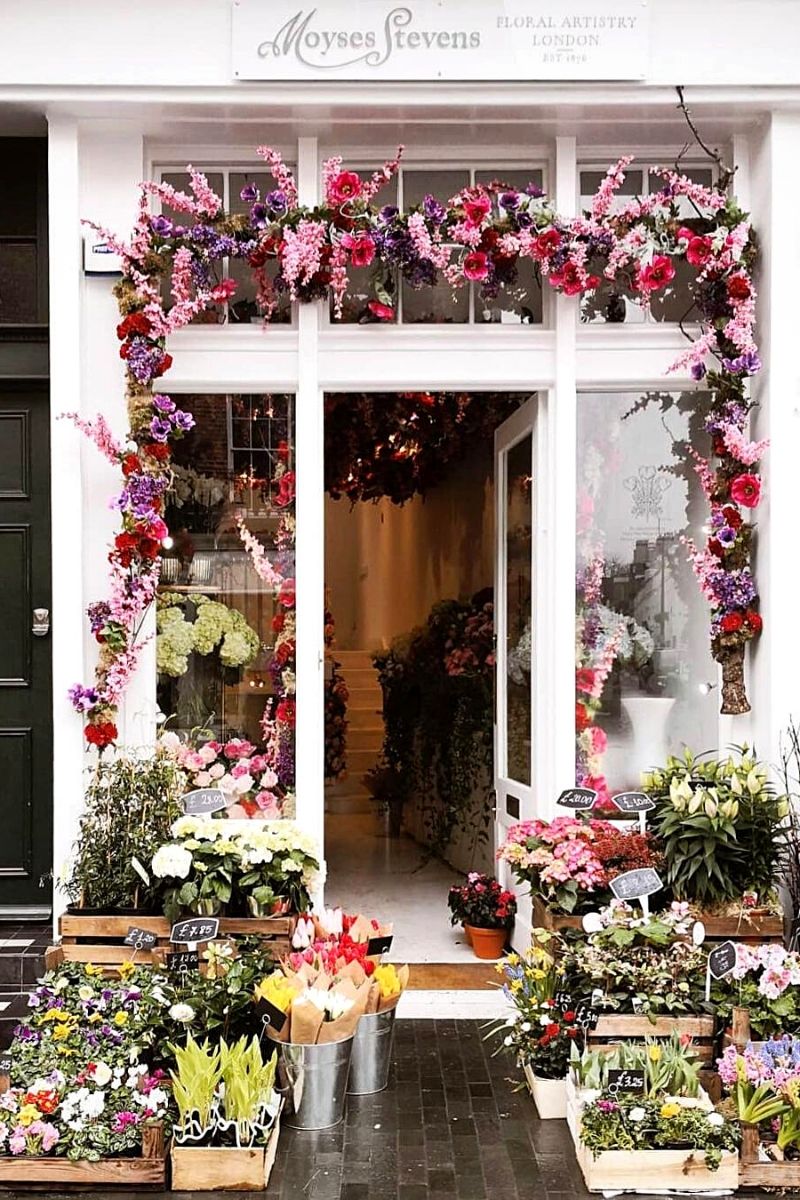 4. The Flower Bar in Bangalow, Australia
Ground Floor, 20 Byron St, Bangalow, Australia.
Sophistication and rustiness meet in this family-run flower shop located in an old bank building at Byron Bay New South Wales. Featuring feathery and classy pampas, all the way to whimsical-looking peonies, hydrangeas, and anything locally grown, you'll find them at this shop. Ready, set, travel to the Flower Bar!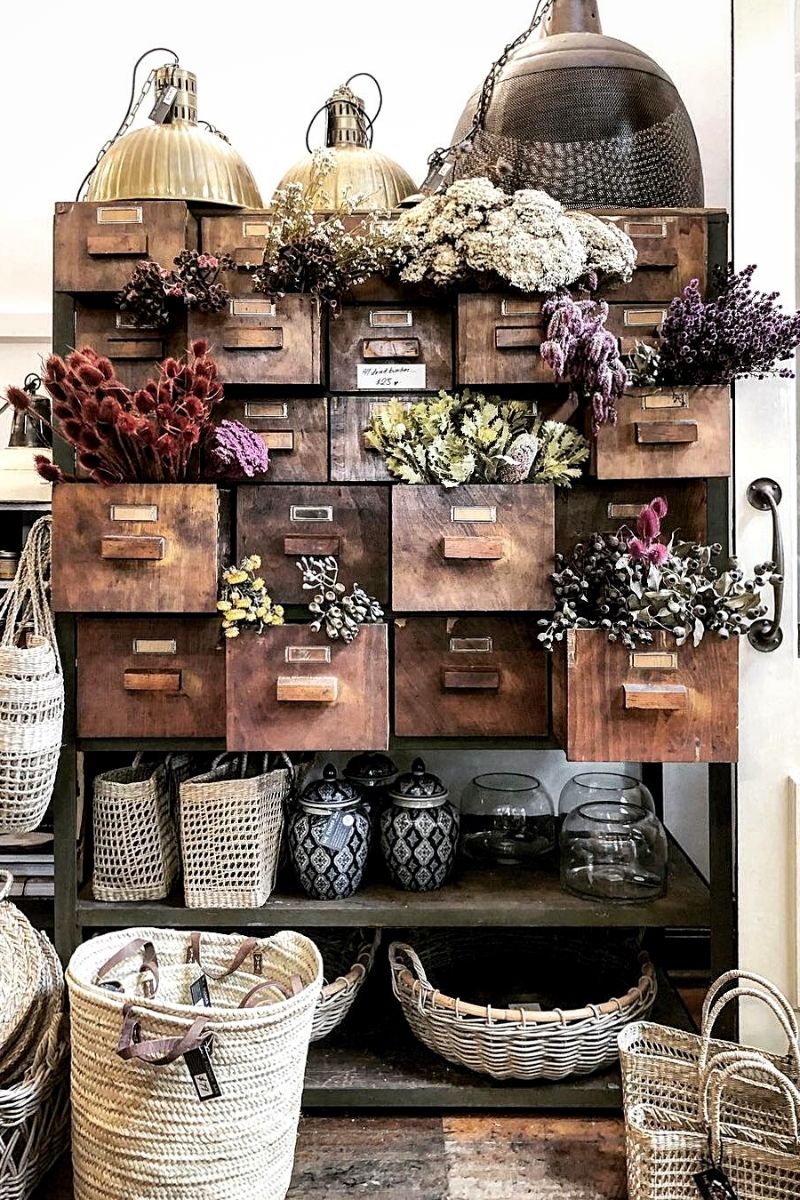 5. Trangly Blumen in Berlin, Germany
Marienburger Str. 8, Berlin, Germany.
Located in the heart of Berlin city lies a magical, yet fairytale-looking flower shop. But not only that! The flower shop has a cozy little cafe to enjoy a nice sip while getting the chance to buy your favorite blooms. When stepping into Trangly Blumen, you'll instantly be surrounded by thousands of blooms, mostly fresh but some dried flowers as well. Welcome to flower paradise.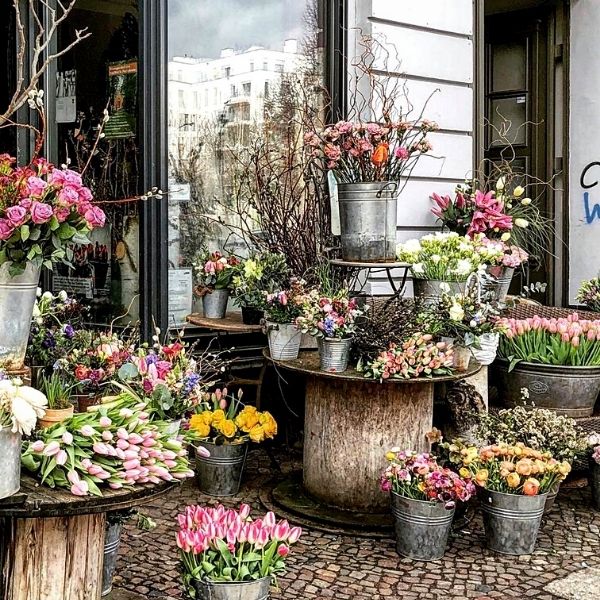 6.

Bleuet Coquelicot in Paris, France
10 Rue de la Grange aux Belles, 75010, Paris, France.
Bleuet Coquelicot is a tiny floral shop located in the heart of Paris' Canal St. Martin neighborhood. The shop sells simple, country flowers and is run by a floral poet who goes by the name of "Tom des Fleurs." Both magic and uniqueness are combined in the store by the owner who knows his customers by name and makes sure to raise flowers and plants for a complete year before selling them. From this point onwards, he created stunning, yet simple floral arrangements that are certainly breathtaking.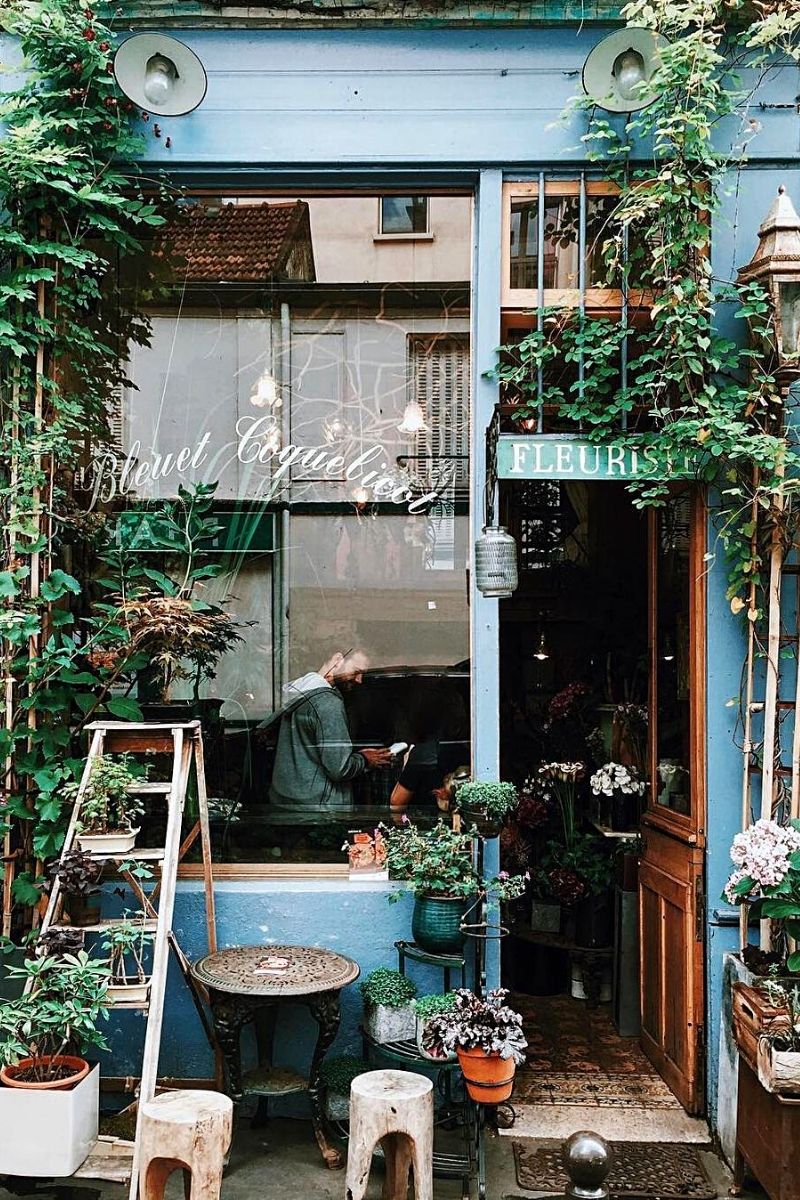 7. Florista in Malmö, Sweden
T Knuts Torg 8. 211 57 Malmö Sweden
Taking you all the way to Malmö, Sweden is Florista. A creative yet charming flower shop owned by florist Sophie. This flower shop features a simple, neon sign that displays the shop's name, perfectly combined and placed in front of a vintage storefront. Inside you'll find rare and wild blooms set against dark walls to create an interesting contrast. The store owner thinks it is vital, particularly during Sweden's winter, to surround oneself with florals and nature to cheer up any dull or cold day.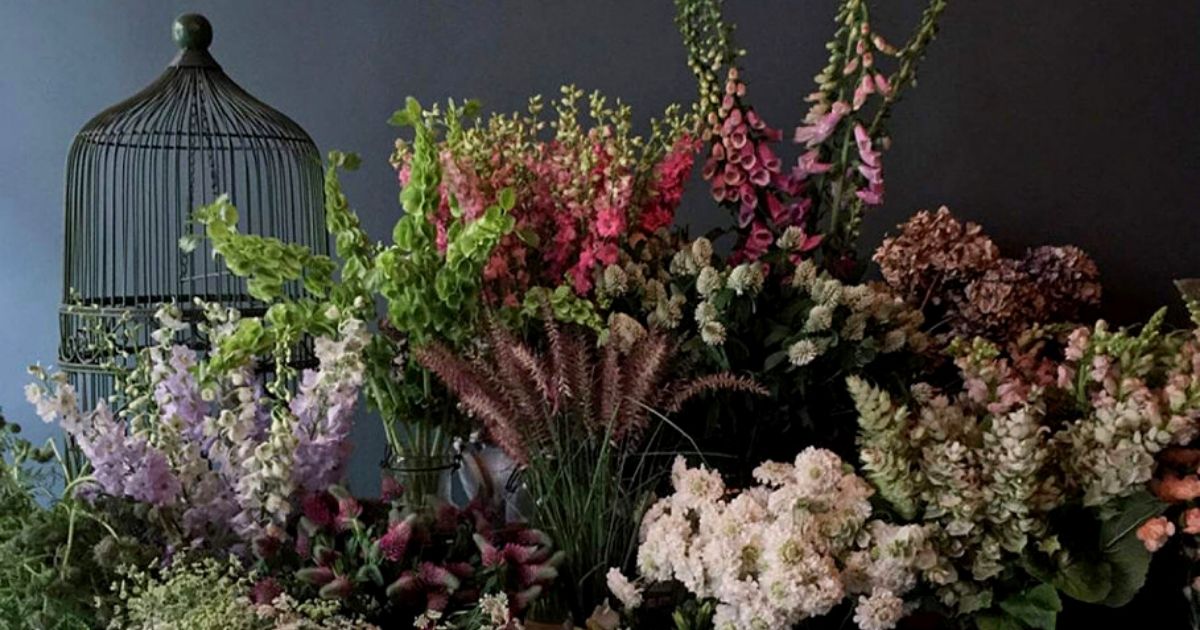 8. Muse Montmartre in Paris, France
4 Rue Burq, 75018, Paris, France.
A fragrant, yet stunning flower shop in Montmartre is a door straight to heaven for anyone looking to drip their day with bright and blooming flowers. Created by Majid Mohammad, the CEO shares his passion for flowers with every single customer that visits his store and makes sure their experience is one they will never forget. But what makes this shop even more special is how the owner works with any budget, considering his target audience range from known hotels and restaurants to fashion houses. If you're in Paris make sure to make a pit stop in this shop!