With around 30 million visitors each year, it's safe to say Paris is one of the most popular cities in the world. Which is no wonder; Parisians can turn everyday things, from shopping to eating chocolate croissants, into art. Everything from making cheese to simply selling flowers becomes a memorable experience when in Paris. For those who have strolled the streets of France's capital city before, there is something beautiful or interesting to see around practically every corner. That's why it comes as no surprise that Paris is home to some of the most beautiful flower shops in the world.
Best Flower Shops in Paris to Visit
No one needs an excuse to buy flowers in Paris. From boldly-colored rows of flowers that fill market stalls, and bunches carried in arms, to single red roses adorning dining tables, nothing is more Parisian than fresh flowers. Whether you're on a mission for someone special or simply want to treat yourself, there are an infinite number of places in Paris that have floral delights on offer. Here are some of the most beautiful flower shops in Paris that you'll want to stroll by and admire before walking into to purchase some of the best fresh fleurs around.
1. Deschamps
Luc Deschamps is known for flowering the capital, whether he expresses that through decorated storefronts and facades of hotels and restaurants throughout the city, elaborate floral installations in reception halls and shopping centers, or the beautiful bouquets you can purchase from his flower shop in Paris' 17th arrondissement, called Deschamps.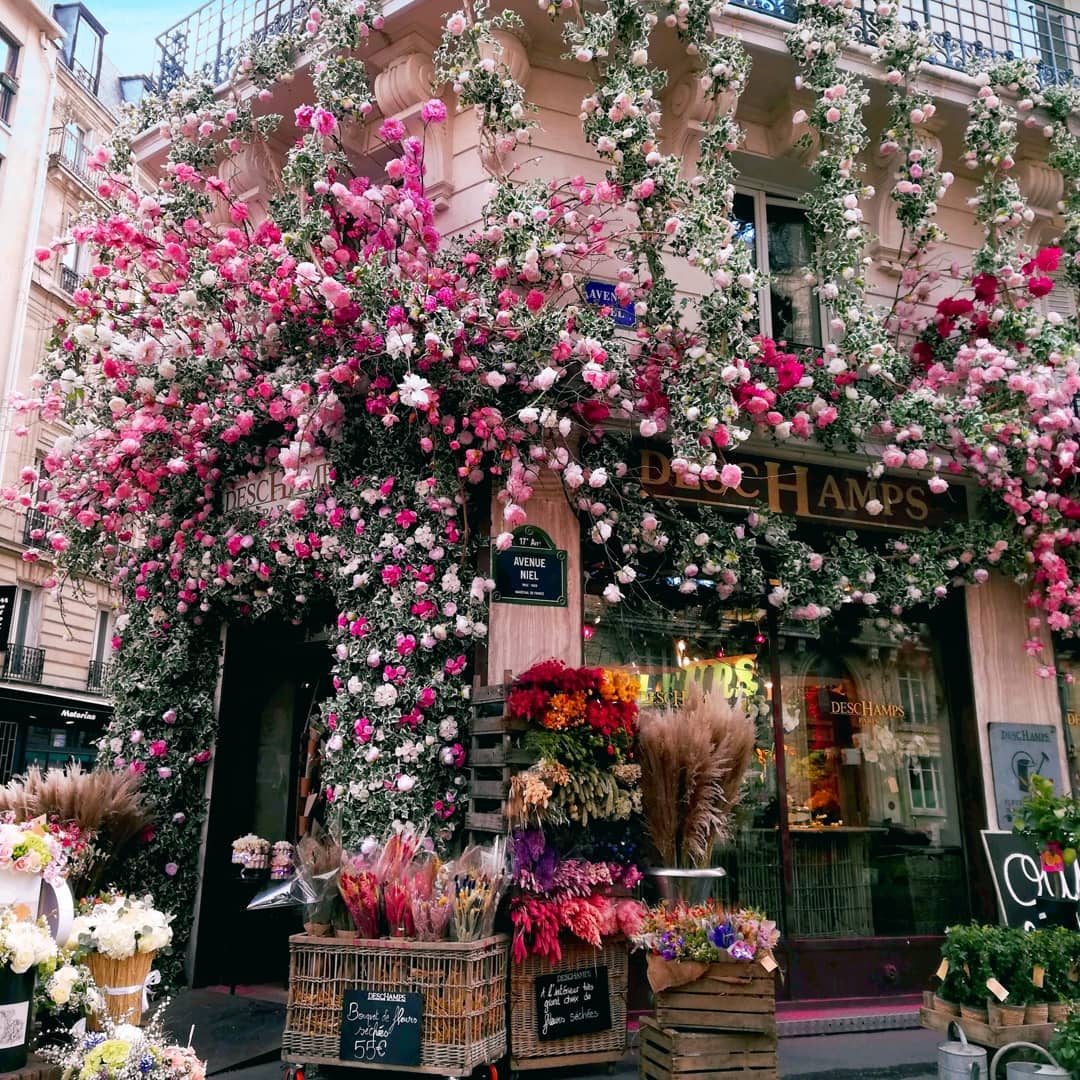 His boutique in the heart of Paris is the place where many Parisians and tourists from all over the world flock to, to buy one of his beautiful floral arrangements but also to be charmed and captivated by a storefront flooded with multicolored flowers similar to a Garden of Eden. The store is always sure to attract the gaze of passersby, floral art enthusiasts, or Instagrammers and travelers in search of a splendid natural backdrop. You can discover more about Luc Deschamps flower shop and his creations throughout the city in the article 'Luc Deschamps Brings the Most Elaborate Florals to the Heart of Paris'.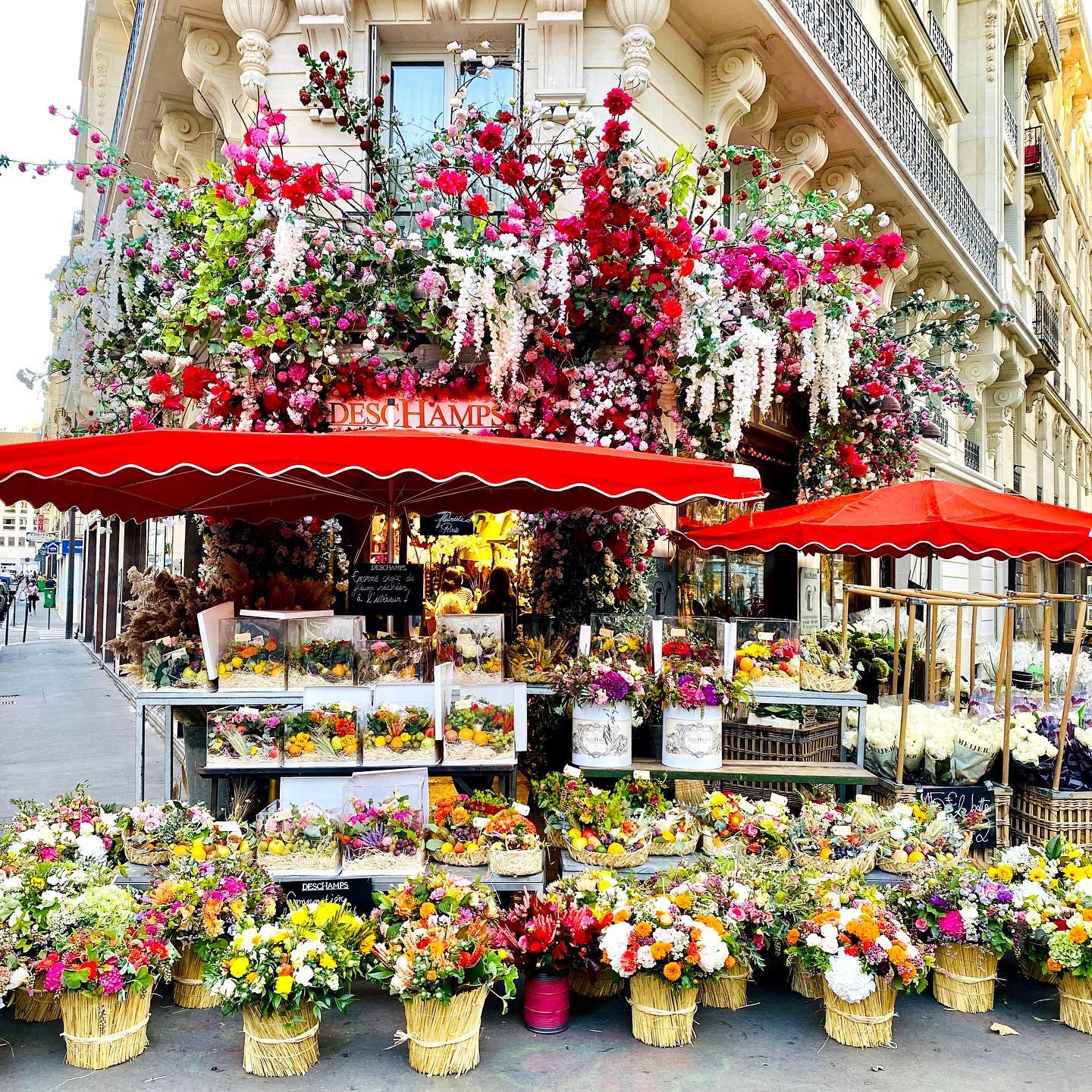 2. Stephane Chapelle
Flower decorations have always been an integral part of French culture. It is an indispensable part of French interior decoration. Although there are several florists in every street of Paris, Stephane Chapelle has earned a distinct name for flower arrangements in the city. The Stephane Chapelle flower shop is situated on the street just behind the Palais Royale in the 1st arrondissement of Paris. Once you step into the store, you feel like you entered a magical garden. The ambiance exudes elegance, sophistication, and beauty.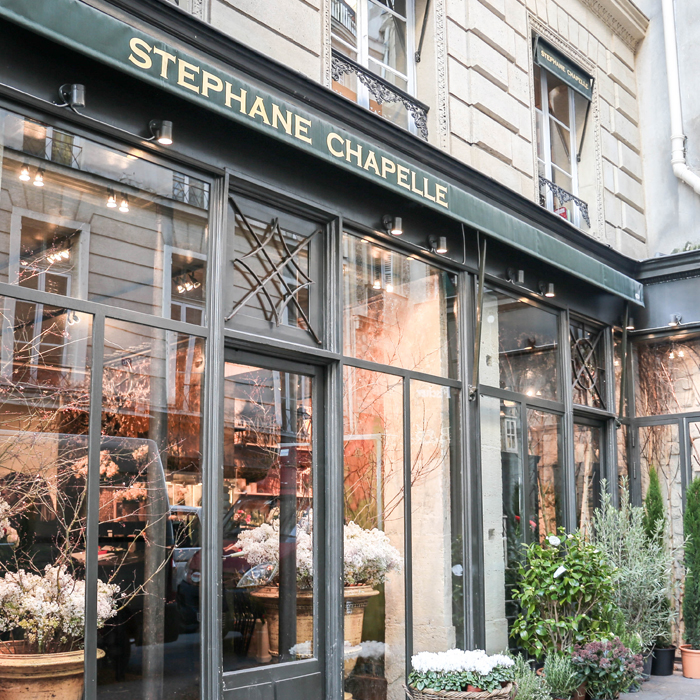 3. Georges Gay's Les Fleurs
Located in the 1st arrondissement of the city, you can find Georges Gay's Les Fleurs boutique. One inside, you're welcomed to a shop filled with a multitude of flowers in different varieties, including exotic flowers, but also stunning bouquets and compositions. On top of that, they offer rental plants and subscriptions. A family business founded in 1922, Georges Gay's Les Fleurs specializes in floral transmissions worldwide.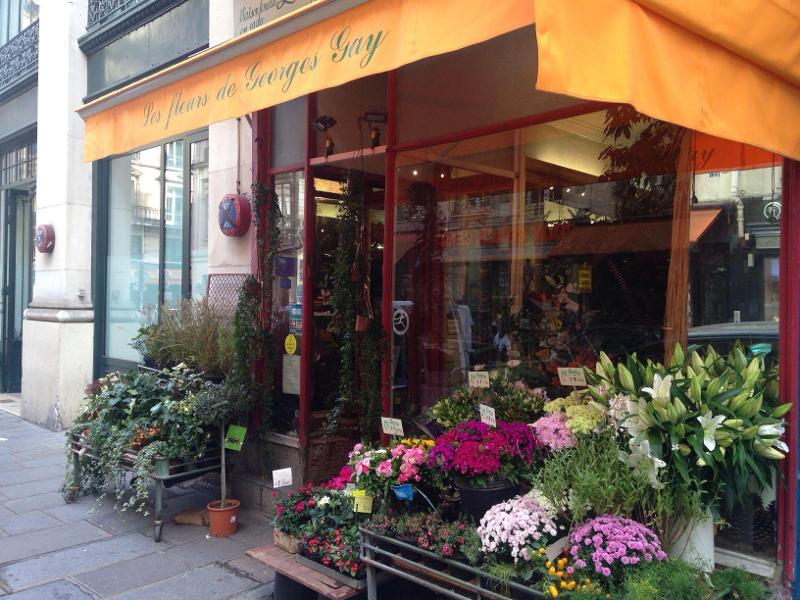 4. Lachaume
A boutique decor, filled with natural lights where the flowers and bouquets endlessly reflect in huge mirrors, thus creating a true oasis of peace and refinement in one of the most romantic cities in the world. Welcome to Lachaume Fleurs, Paris. Lachaume Fleurs situated on prestigious Rue du Faubourg St-Honoré was once frequented by writer Marcel Proust, who bought a cattleya orchid daily for his buttonhole.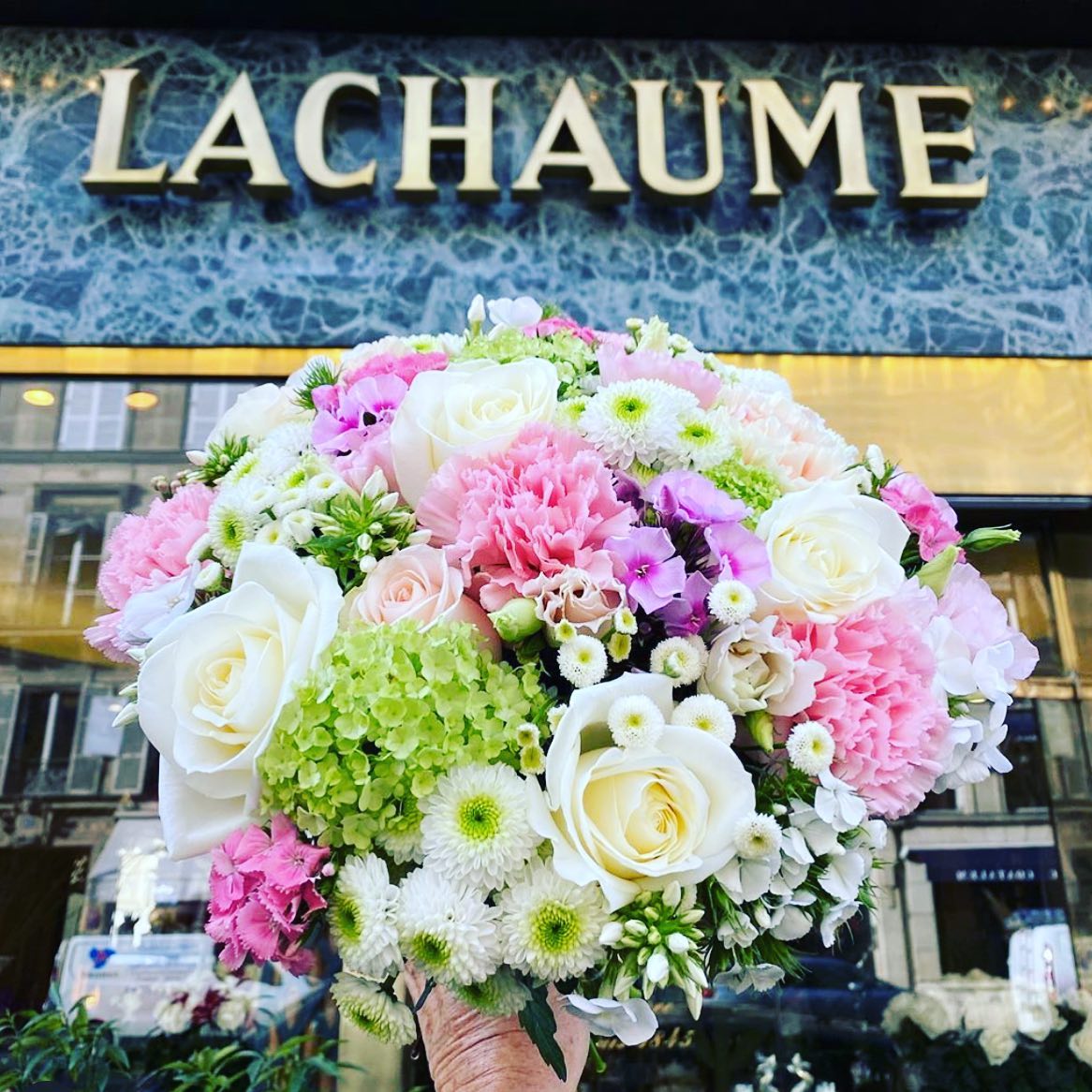 Arguably one of the city's most famous and expensive boutiques (Karl Lagerfeld used to be a frequent customer), Lachaume Fleurs has been seducing visitors since 1845. It is more like a secret garden than a shop – floral arrangements decorate the interior and all bouquets are sold in glass vases. You will leave with a little piece of Parisian decadence. You can discover more about this floral boutique in the article 'A Little Piece of Parisian Decadence'.
5. BOYA Fleurs & Maison
Ideally located in the heart of Paris, a stone's throw from the Bon Marché and the Grande Epicerie, in the 6th arrondissement, BOYA Fleurs & Maison is the first floral concept store created by, and for flower lovers. Beyond a selection of unusual flowers and plants, BOYA also offers other objects: handicraft or antique vases, jewelry, decoration, lighting, and furniture - all with a strong plant inspiration. With muted lighting and an intimate atmosphere, flowers and objects are highlighted as they could be in an apartment.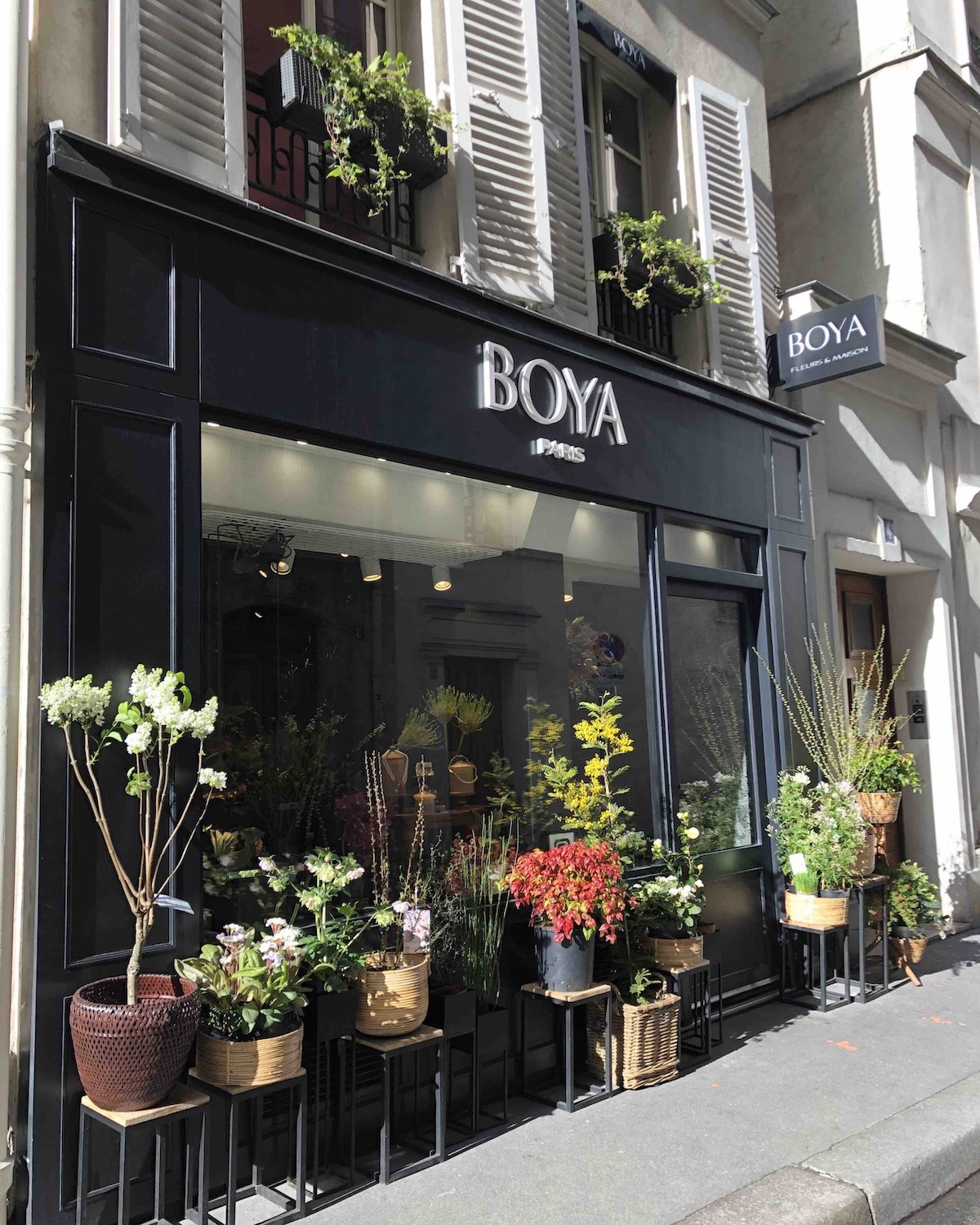 6. Luc Gaignard
According to Luc Gaignard, the ideal bouquet is the one we notice. "She exists to be admired, she is a star. A bouquet must be present, it has a role to play in an interior, it brings color, freshness, and fragrance. A good bouquet is a bouquet that lives, changes color, fades, and remains beautiful until the last day."
And lucky for you, you can buy a stunning bouquet at Luc Graignard's flower shop in the heart of Paris. Luc grew up in one of the most beautiful gardens, that of his father, his grandfather, horticulturists, and initiators of the French taste for orchids. After playing in and around greenhouses for most of his childhood, he established two flower shops in Paris; one in the 1st and one in the 17th arrondissements of Paris. Luc Graignard advocates for so-called succulent plants for city life. Parisians and tourists like to visit his boutiques, where they are sure to make the right choices when it comes to flowers and will receive expert advice.
7. Un Peu Beaucoup
Un Peu Beaucoup 'A little, a lot' is much more than just one of the prettiest flower shops right outside of Paris. Creators of atmosphere and emotion, the close-knit team around founder François Lequesne aim to imagine a surprising and moving world for their customers. It is this passion, combined with creativity and hard work, that is the soul of the creations you can buy at Un Peu Beaucoup.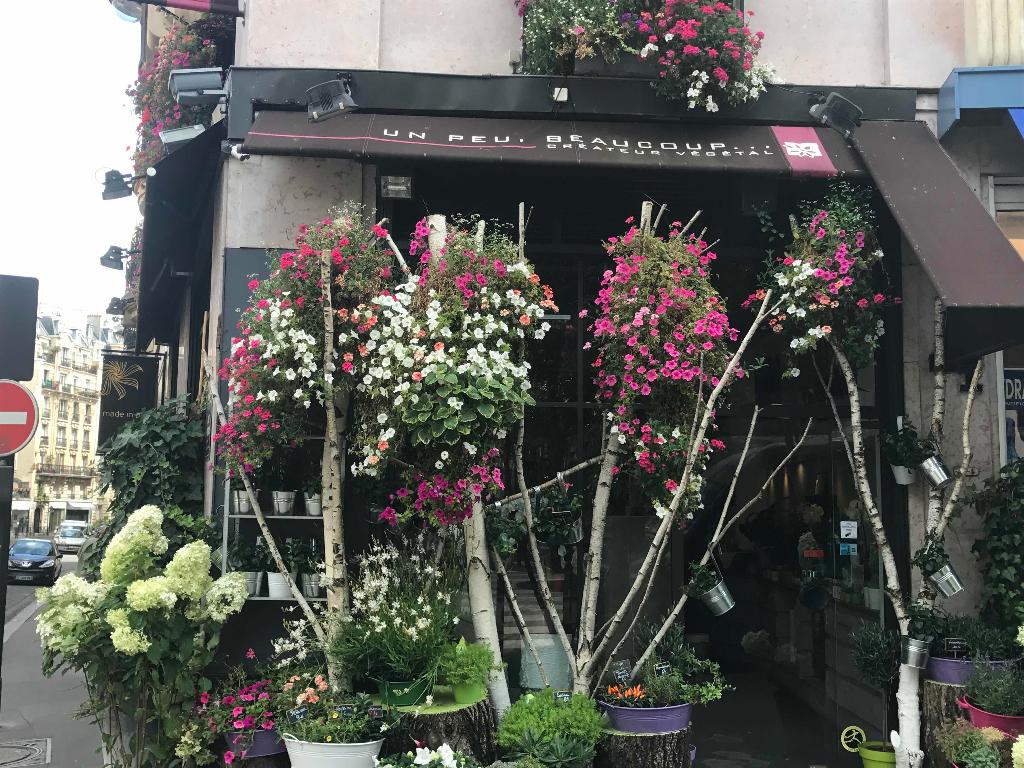 8. Bleuet Coquelicot
This tiny store with its evocative name and pretty façade called Bleuet Coquelicot is owned by Tom, a passionate, self-taught florist. He sources his flowers and plants from small local growers and takes an intuitive approach to his natural bouquets. Every plant sold here is hand-picked by the owner, who has managed to create a timeless atmosphere in his shop.
Image via @crazycatladyldn