Paris, the City of Light, is renowned for its timeless beauty and romantic charm. From its iconic landmarks like the Eiffel Tower and Louvre Museum to its charming cobblestone streets and elegant architecture, this city captivates with its enchanting atmosphere. And amidst its glamorous backdrop, Parisian flower shops add a touch of resonant color and fragrance to the city's already breathtaking scenery.
Strolling into a Parisian flower shop is quite like entering a different fantastical field of floral artistry and natural beauty. These enchanting establishments are known for their carefully curated selection of flowers, which range from delicate roses to vibrant tulips, and from fragrant lilies to exotic orchids.
Numerous Flower Shops Dot the Parisian Landscape
It is without a doubt that Paris is a city known for its beauty, and flowers are a big part of that. This is a city of romance, culture, and magnificence, and nothing captures its charm better than a bouquet of fresh flowers. There are flower shops all over the city, all standing out for their unique style, quality flowers, and excellent customer service.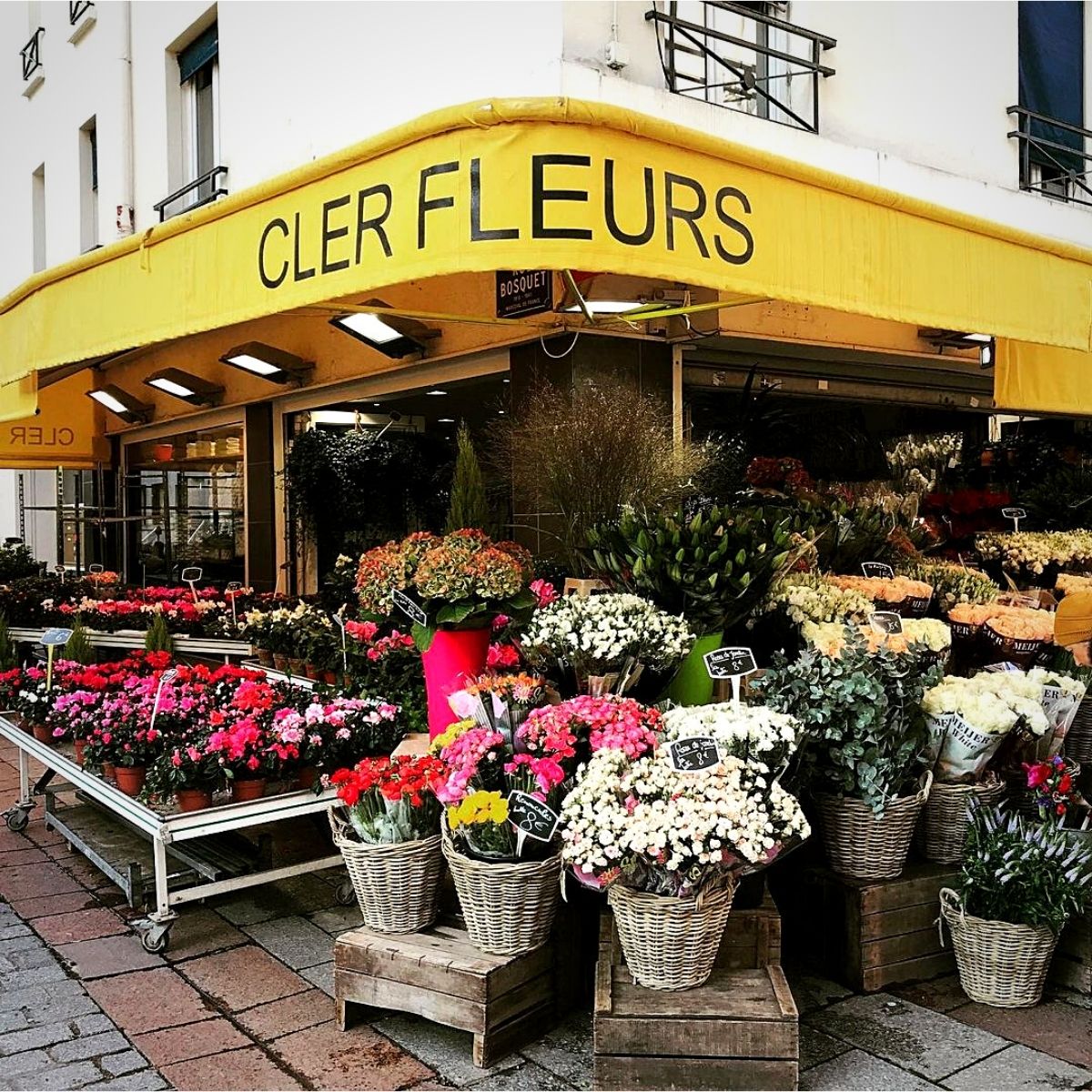 These flower shops of Paris are not merely places to purchase blooms; they are also spaces where one can get inspiration and creativity. Each shop has its unique ambiance, reflecting the individual style and vision of its owners. Be it a quaint boutique tucked away in a hidden alley or an elegant establishment on a bustling street, these floral havens are filled with pizzazz and charisma.
In that regard, if you want to surprise your loved one, decorate your home, or celebrate a special occasion, you can find the perfect floral arrangement in one of the many flower shops in Paris. Here are some of the best flower shops spread across this magnificent city that you can visit for a satisfying experience.
Deschamps
This family-run business has been operating since 1886 and offers a wide range of flowers and plants for all tastes and budgets. As a flower enthusiast, you can find classic roses, exotic orchids, seasonal bouquets, and even bonsai trees in the elegant shop in the 7th arrondissement. Deschamps Fleuriste Paris also provides delivery and custom-made services for weddings and events.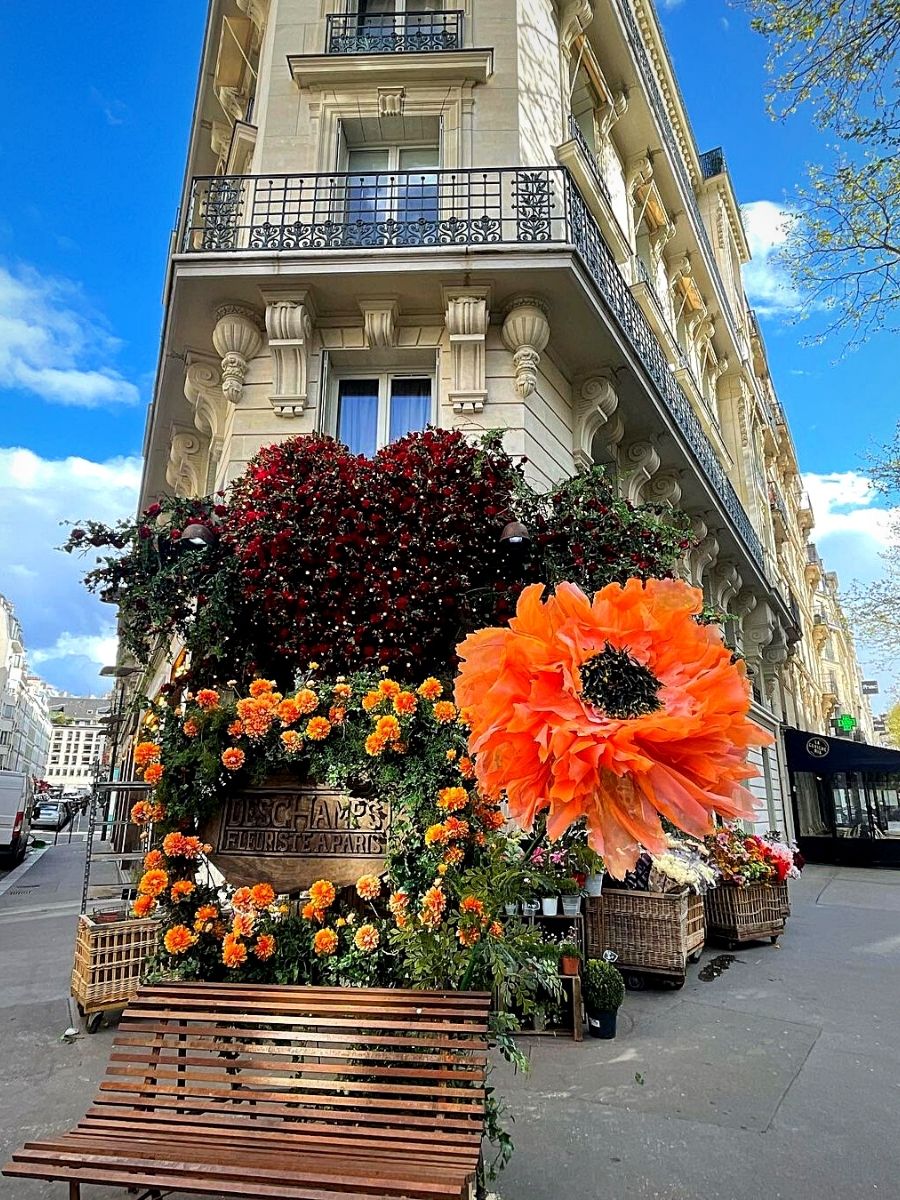 The well-established flower shop in Paris is also known for its beautiful bouquets and arrangements and also offers flower delivery services throughout the city. It has several shops within the city, including ones on Avenue Montaigne and the Rue de Rivoli.
La Maison Stéphane Chapelle
If you are looking for something more artistic and creative, you will love the creations of Stéphane Chapelle, a renowned florist who has worked with famous brands like Dior, Chanel, and Hermès.
His shop in the 1st arrondissement is a feast for the eyes, with colorful and original compositions that mix flowers, fruits, vegetables, and even insects. You can also order online or take a workshop to learn his techniques.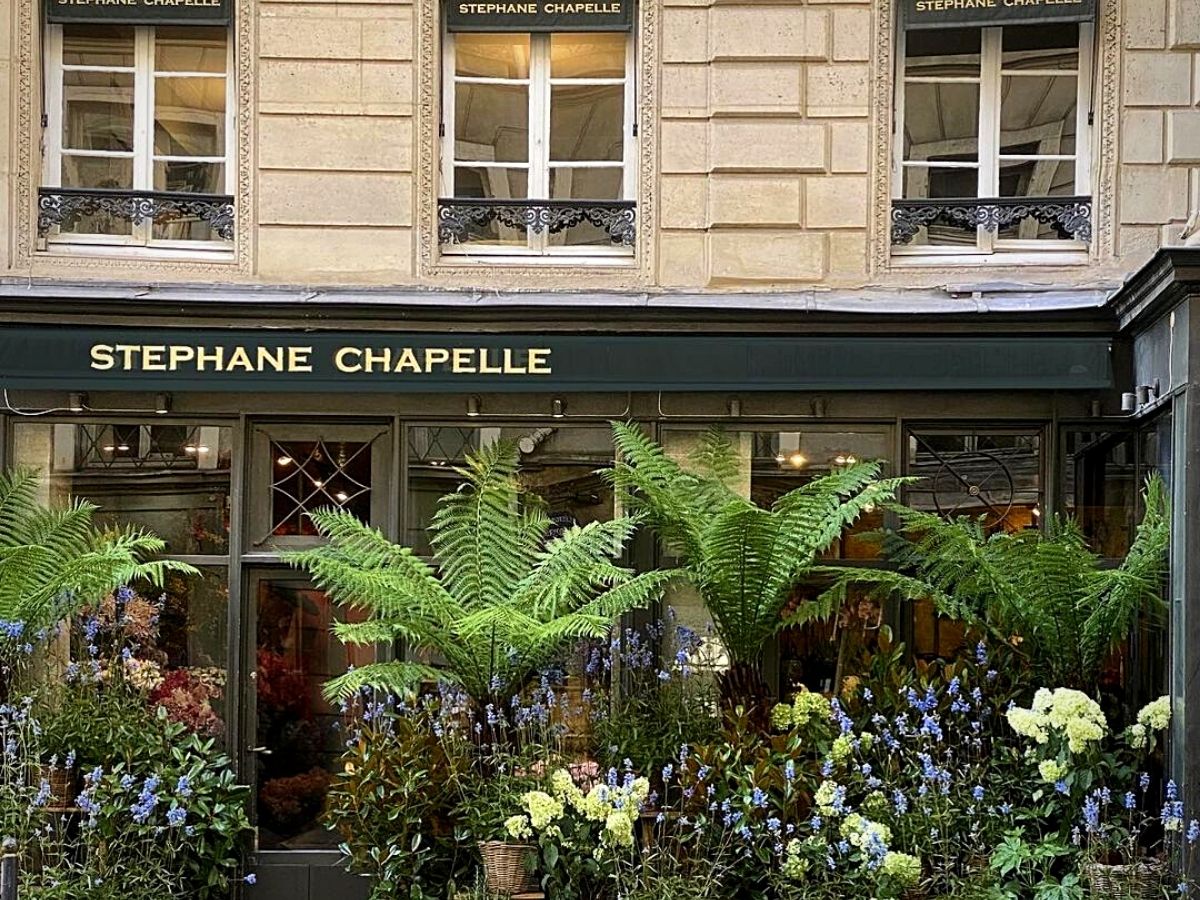 And although there are several florists on virtually every street in Paris, Stéphane Chapelle has earned a distinct name for its flower arrangements.
Les Fleurs de Georges Gay
This is yet another historic flower shop in Paris, founded in 1922 by Georges Gay, who was known as the 'king of roses.' His legacy lives on in his shop located in the 1st arrondissement of Paris, where you can find over two hundred varieties of roses from all over the world, as well as other flowers and plants.
The family-owned flower shop specializes in exotic flowers and plants and also offers flower delivery services worldwide. The shop is located on the Rue de la Paix.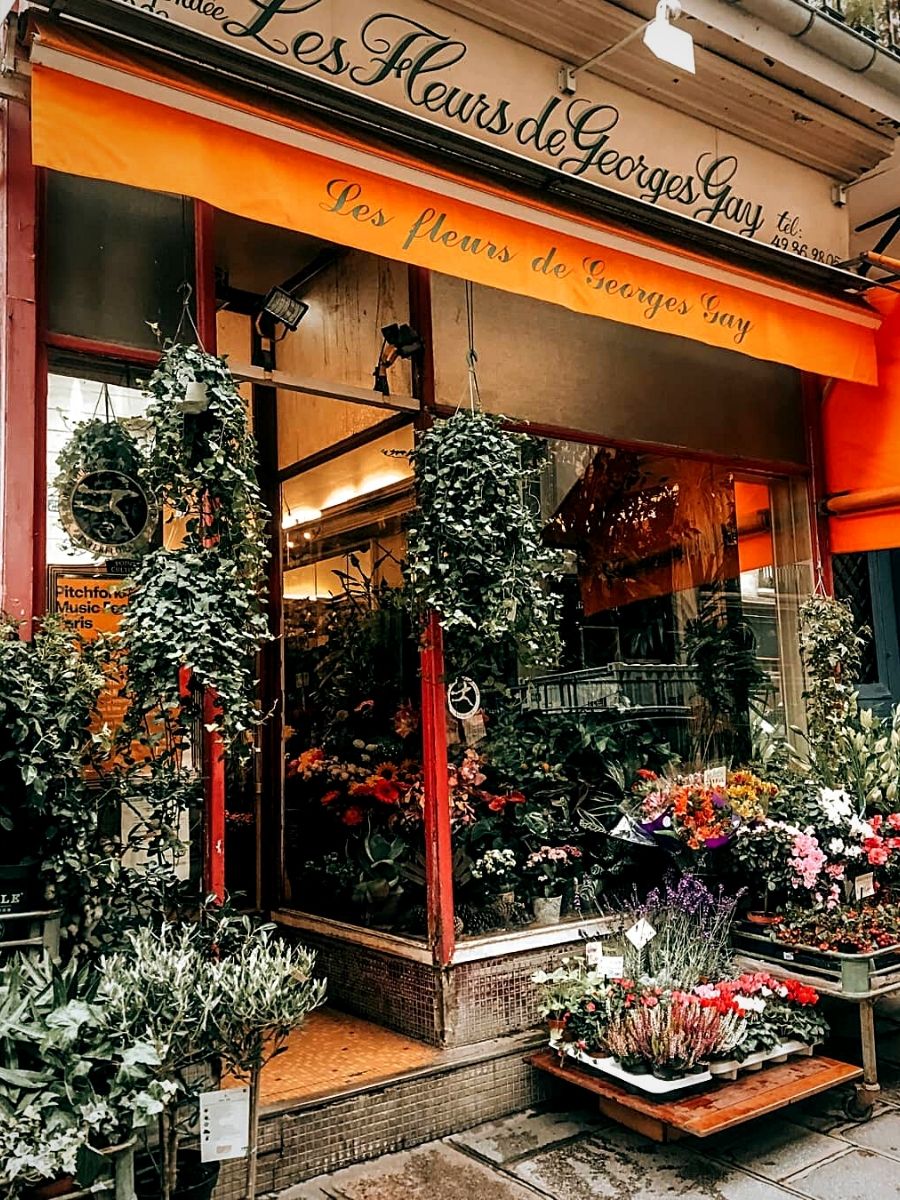 In addition, the shop also has a charming tea room where you can enjoy a cup of tea and a pastry while admiring the floral displays.
Marché aux Fleurs
Marché aux Fleurs is the oldest flower market in Paris, dating all the way back to 1808. It is a great place to find fresh flowers and plants at a reasonable price. The market is open every day from 8 am to 7 pm.
No matter what your style or budget is, you're sure to find the perfect flowers at one of these shops. Whenever you're in Paris, you can be sure to stop by one of these flower marts and pick up some beautiful blooms.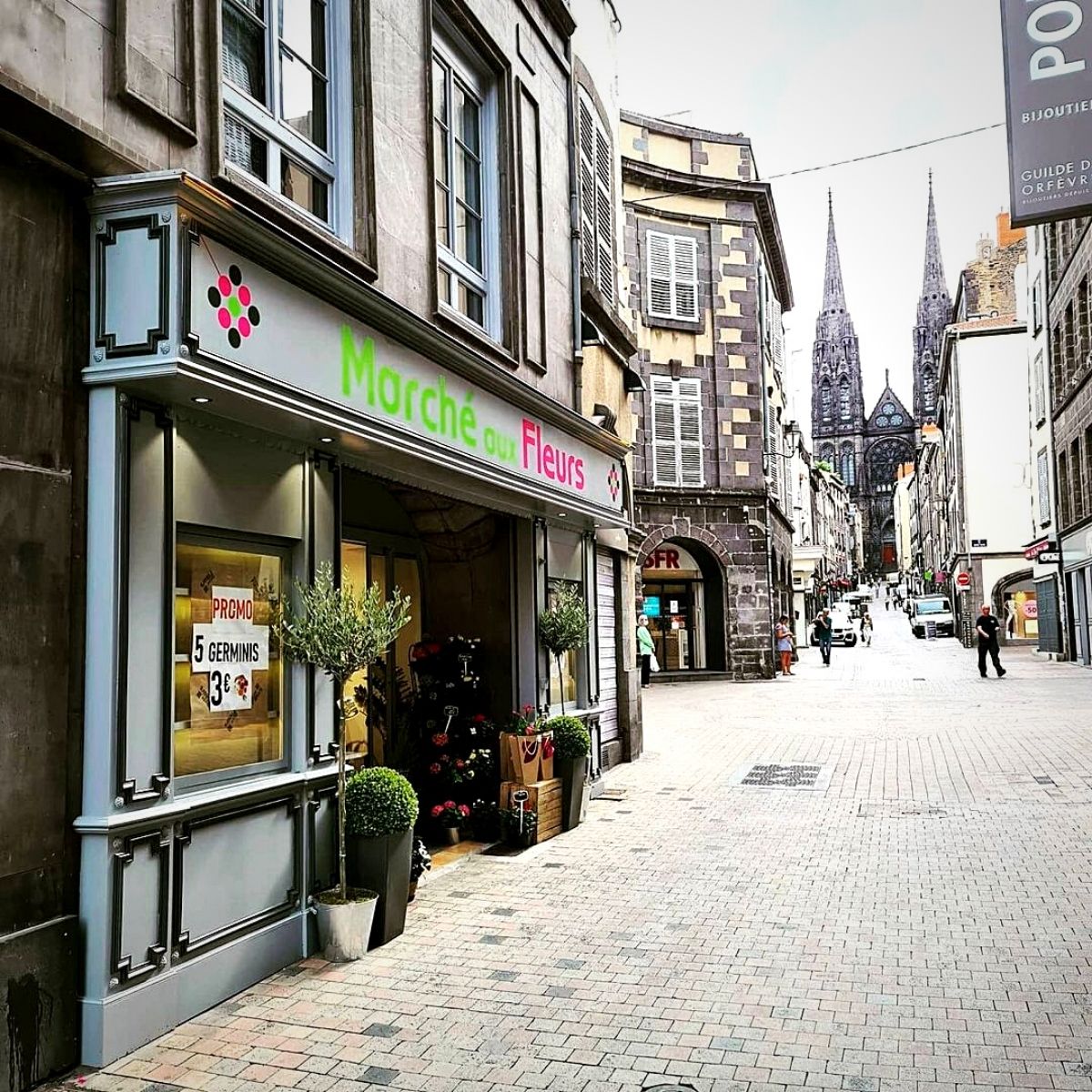 Lachaume
Lachaume is one of the most prestigious flower shops in Paris, dating back to 1845. It has been frequented by celebrities like Coco Chanel, Audrey Hepburn, Grace Kelly, Karl Lagerfeld, and Yves Saint Laurent, who appreciated its refined and sophisticated style.
It is a family-run, warm and secret, flower shop run by Stéphanie Primet and Caroline Cnocquaert, and united by a common passion for creating floral elegancies. It is the duo's Venetian grandmother Giuseppina Callegari who transmitted to them all the knowledge and know-how that is passed on lovingly from generation to generation. ​
At Lachaume, each composition is made to measure and resembles you, in order to express your deepest emotions.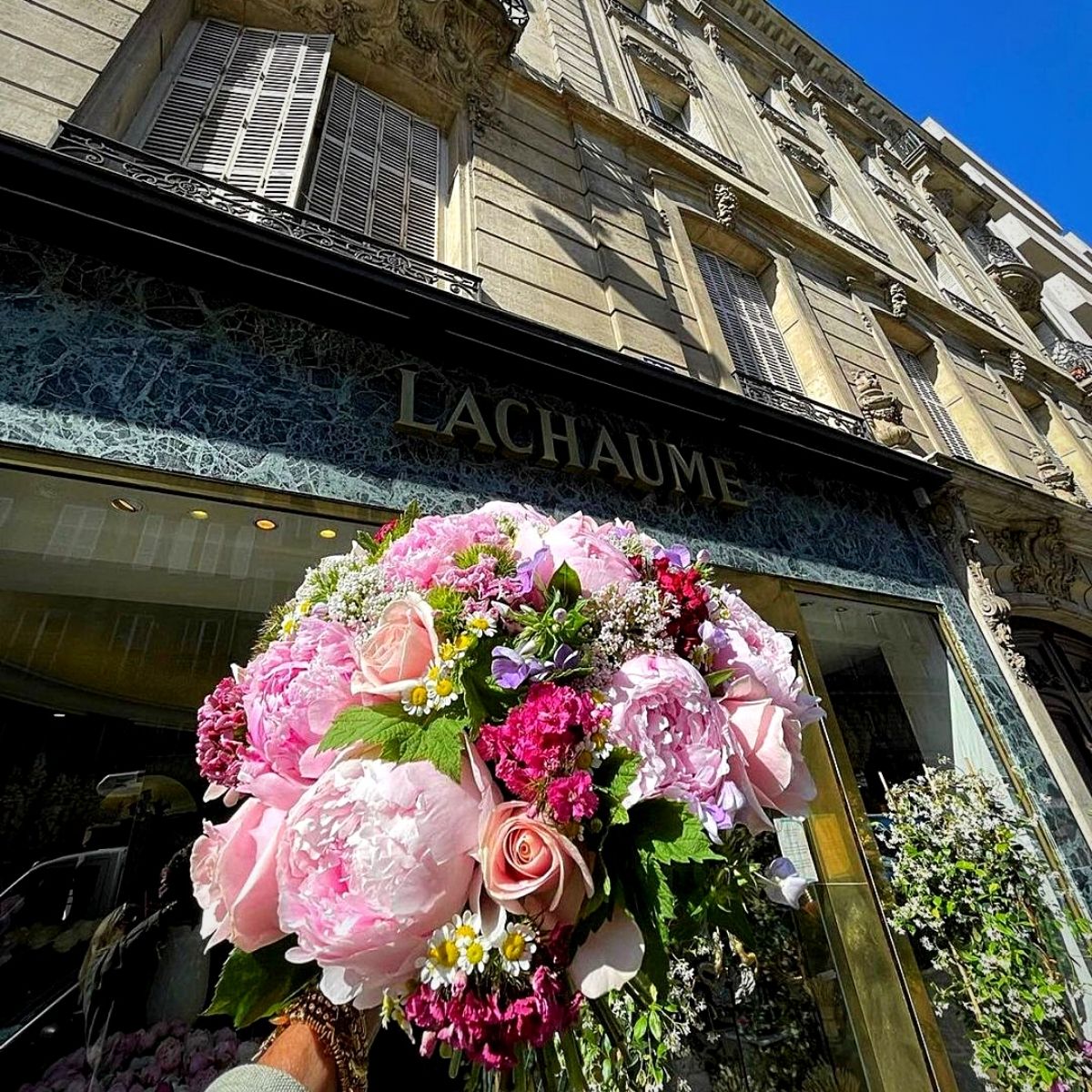 You can find exquisite bouquets of roses, peonies, lilies, and more in their shop or order online for delivery or subscription. The flower establishment also offers floral decoration services for events and venues.
BOYA Fleurs & Maison
Ideally located in the heart of Paris, next to the Le Bon Marché Rive Gauche and La Grande Epicerie, in the 6th arrondissement, this is a modern and minimalist flower shop where you can find fresh and seasonal flowers arranged in simple and elegant bouquets.
It was founded in 2018 with the aim to share and promote a 'floral lifestyle' with people as passionate as its owners, who found it hard to live without flowers. The flower shop is deeply influenced by both French and Chinese floral art and arranges stylish and natural bouquets so that flowers appear alive.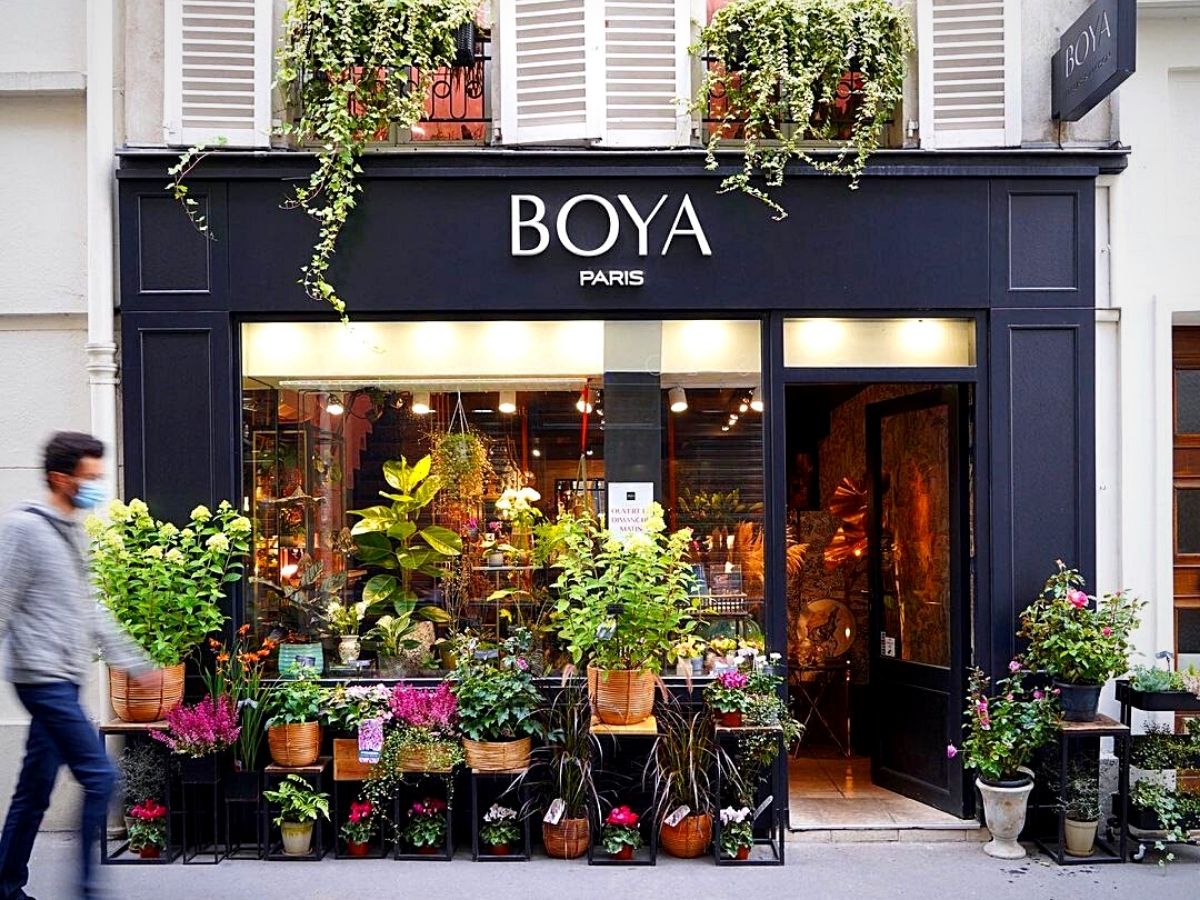 You can also browse its selection of home accessories, such as candles, vases, and cushions, to create a cozy atmosphere. It delivers in Paris and nearby suburbs and also offers workshops and events.
Luc Gaignard
This is a hidden gem in the 11th arrondissement, where you can discover the passion and talent of Luc Gaignard, a self-taught florist who creates stunning floral arrangements with a touch of whimsy.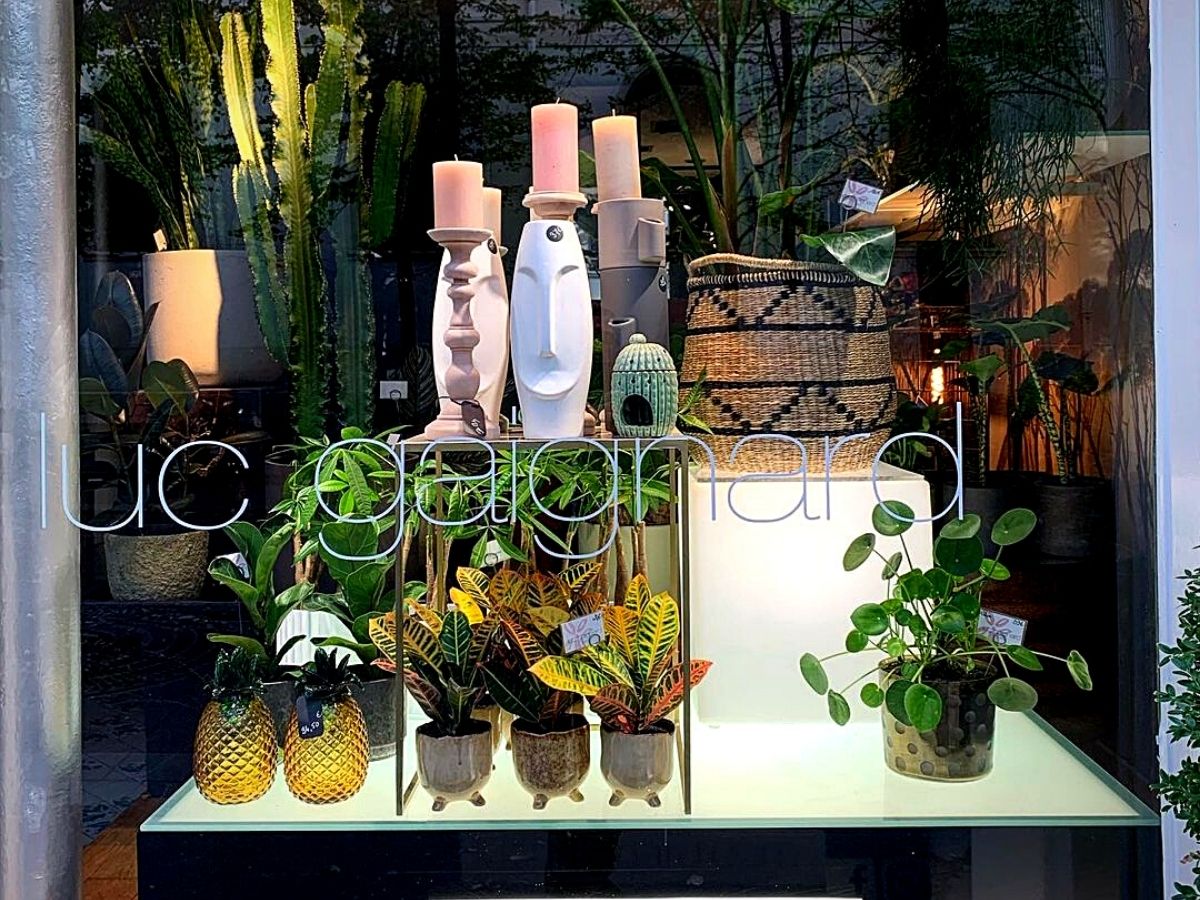 At the shop, you can find flowers of all shapes, colors, and sizes in his shop, as well as dried flowers, succulents, and terrariums. He also offers delivery and workshops.
Un Peu Beaucoup
This is a charming flower shop in the 7th arrondissement where you can find fresh and local flowers arranged in rustic and natural bouquets.
Un Peu Beaucoup, which translates to 'A Little, Much' is much more than just one of the prettiest flower shops right outside of Paris. Creators of atmosphere and emotion, the close-knit team around founder François Lequesne imagines a surprising and moving world for the customers. It is this passion, combined with creativity and hard work, that is the soul of the creations that you can buy at Un Peu Beaucoup.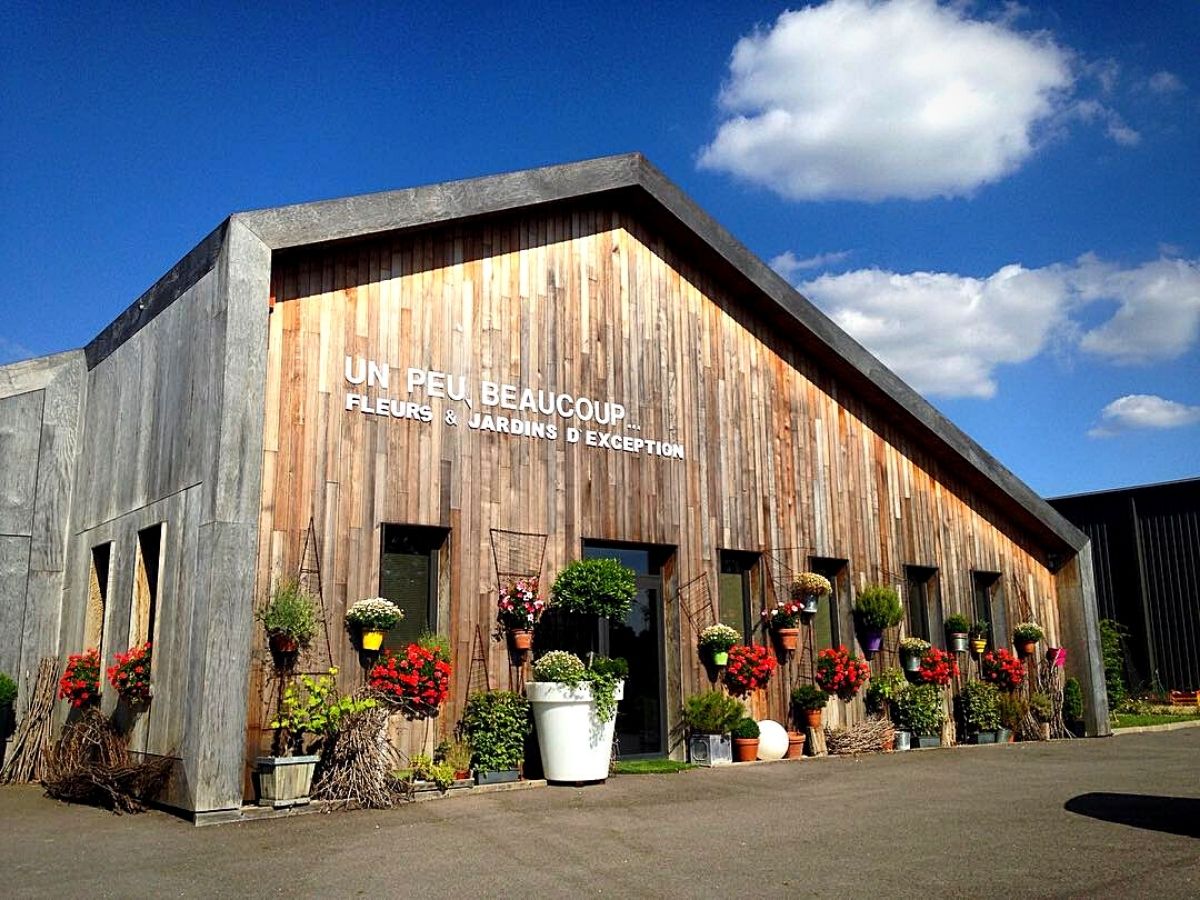 You can also buy plants, pots, baskets, and other accessories to create your own floral compositions at home. Un Peu Beaucoup also delivers in Paris and nearby suburbs and also offer workshops and events.
Bleuet Coquelicot
This is a cozy and friendly flower shop in the 10th arrondissement, where you can find seasonal flowers sourced from local producers or grown by the owner himself.
The small flower store with its evocative name and pretty façade is owned by Tom, a passionate, self-taught florist. He sources his flowers and plants from small local growers and takes an intuitive approach to his natural bouquets.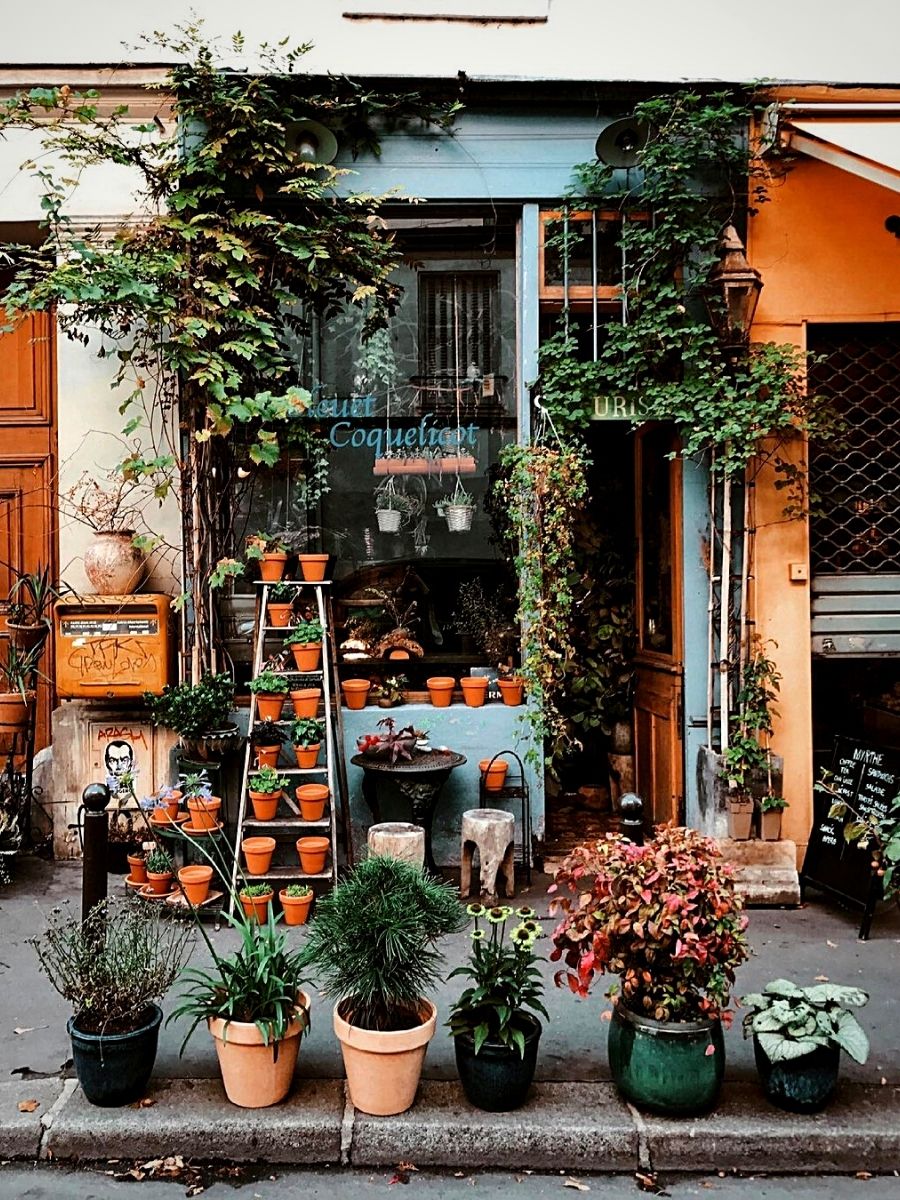 Every plant he sells is hand-picked by the owner himself, who has managed to create a timeless atmosphere in his shop.
You can choose from ready-made bouquets or create your own with the help of the staff. The shop also sells plants, seeds, honey, and other products made with flowers.
Cler Fleurs
This is a famous flower shop in the 15th arrondissement, where you can find a variety of flowers and plants at reasonable prices. It is one of the Parisian stalwarts for fresh and blooming bouquets.
Frequented by elegant Parisian matrons and trendy couples, and surrounded by lots of busy and buzzy bistros, it's a great spot to come for a peruse. It has many different types of flowers, all selling at reasonable prices.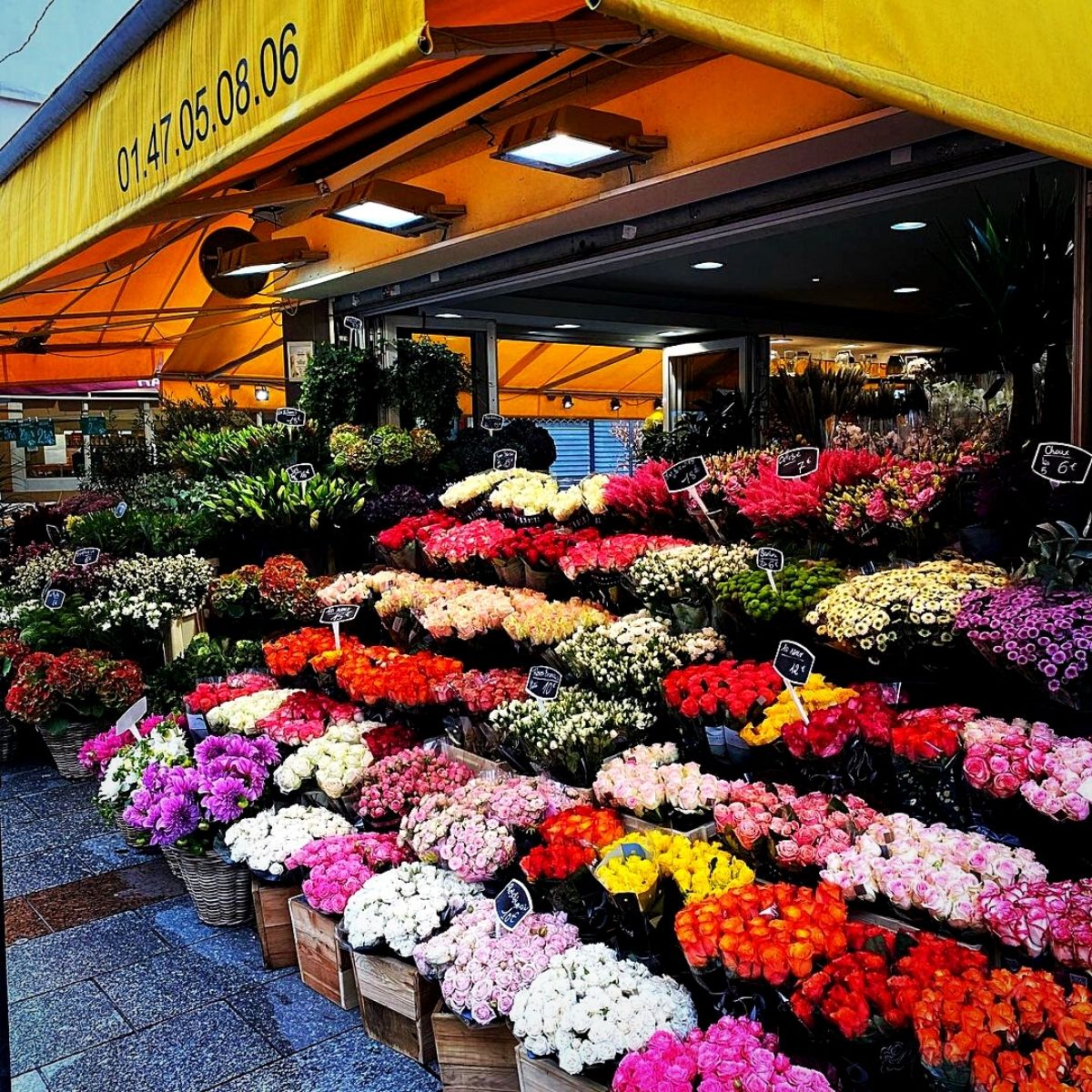 You can buy classic roses, exotic orchids, cheerful sunflowers, or delicate tulips for yourself or as a gift, with the flower store also providing delivery and custom-made services for weddings and events.
Les Jardins d'Anaïs
Anaïs is a lovely flower shop in the 2nd arrondissement, located on the iconic Rue Montorgueil. This florist brings the freshest scents and blooms to Paris, with its colorful front displays spilling out onto the street. Its flowers are available in all seasons.
Essentially, you can find fresh and blooming flowers all year round, from romantic roses to wild blossoms. The shop also offers online ordering and delivery services.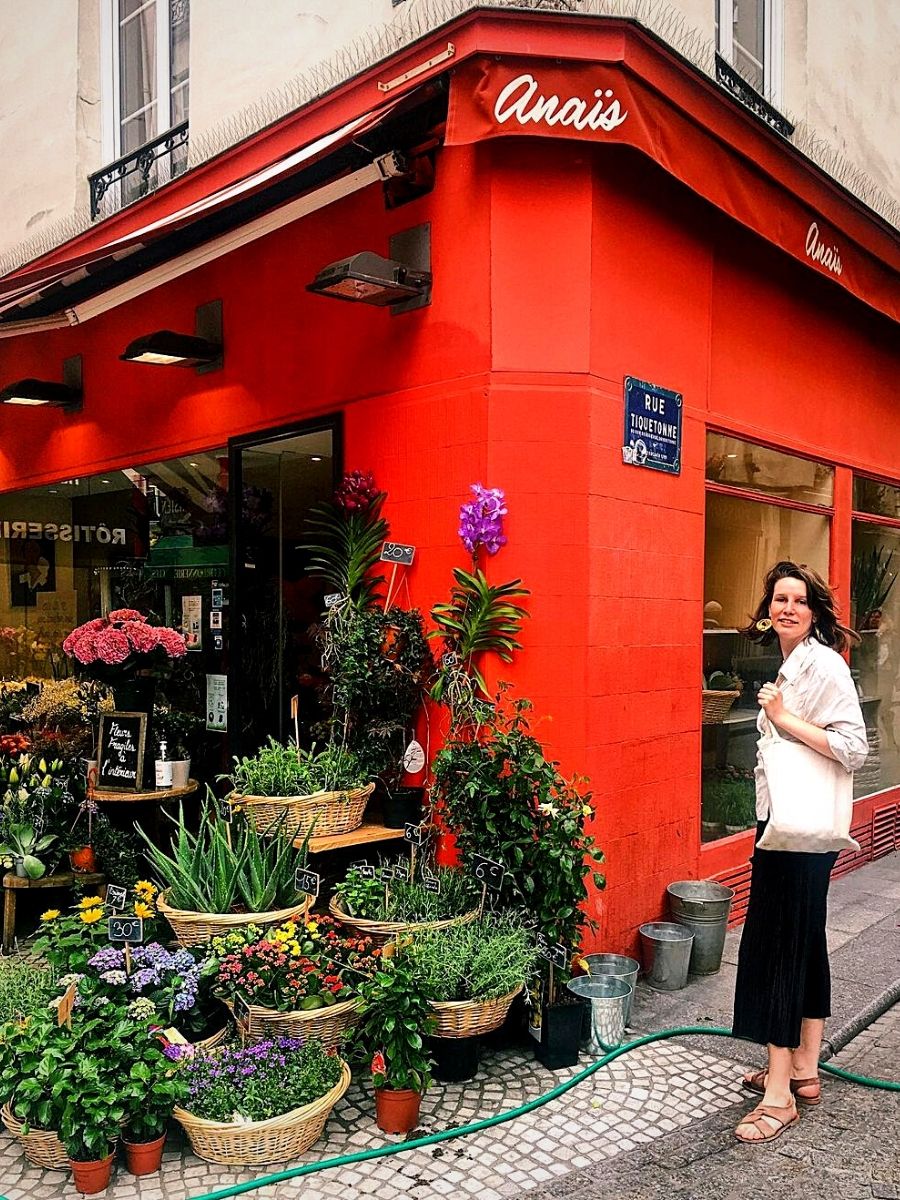 The list is by no means conclusive of all the flower shops in this city as there are many other floral gems tucked at virtually every corner of Paris. Just take a stroll through Paris' streets and you're sure to find the unique bouquet that you've been looking for!
Feature image by @wonderlust.postcards, header image by @eyepreferparis.