Caressed by the petals since his early childhood, Luc Deschamps hardly has too erratic a vision of the existential. This son of florists has taken up a very enviable torch: the attractive floral boutique at 18 avenue Niel in Paris' 17th arrondissement named 'Deschamps', one of the most Instragrammable spots in the city.
Luc Deschamps Flowers the City With Flair
Avenue Niel and the adjacent streets of this beautiful district of Paris are home to prestigious restaurants and the offices of international groups that are gradually yielding to this fashion for flowering innovation and celebration. On this fertile silt, florist Luc Deschamps sharpens his weapons of seduction, offering his first natural settings to Hollywood impulses. Professionals and individuals are tempted by this cinematographic approach, striking the right balance of good taste.
Elaborate Floral Installations and Decorated Storefronts
Luc Deschamps is known for flowering the capital, whether he expresses that through decorated storefronts and facades of hotels and restaurants throughout the city, elaborate floral installations in reception halls and shopping centers, or the beautiful bouquets you can purchase from his shop in Paris' 17th arrondissement. It is to Luc Deschamps that we owe in particular the floral facade of La Maison Sauvage in 2019, the bucolic facades of the Bistrot Bohème, the Brasserie Le Brebantor, and more recently the breathtaking floral makeover of the Buddha Bar.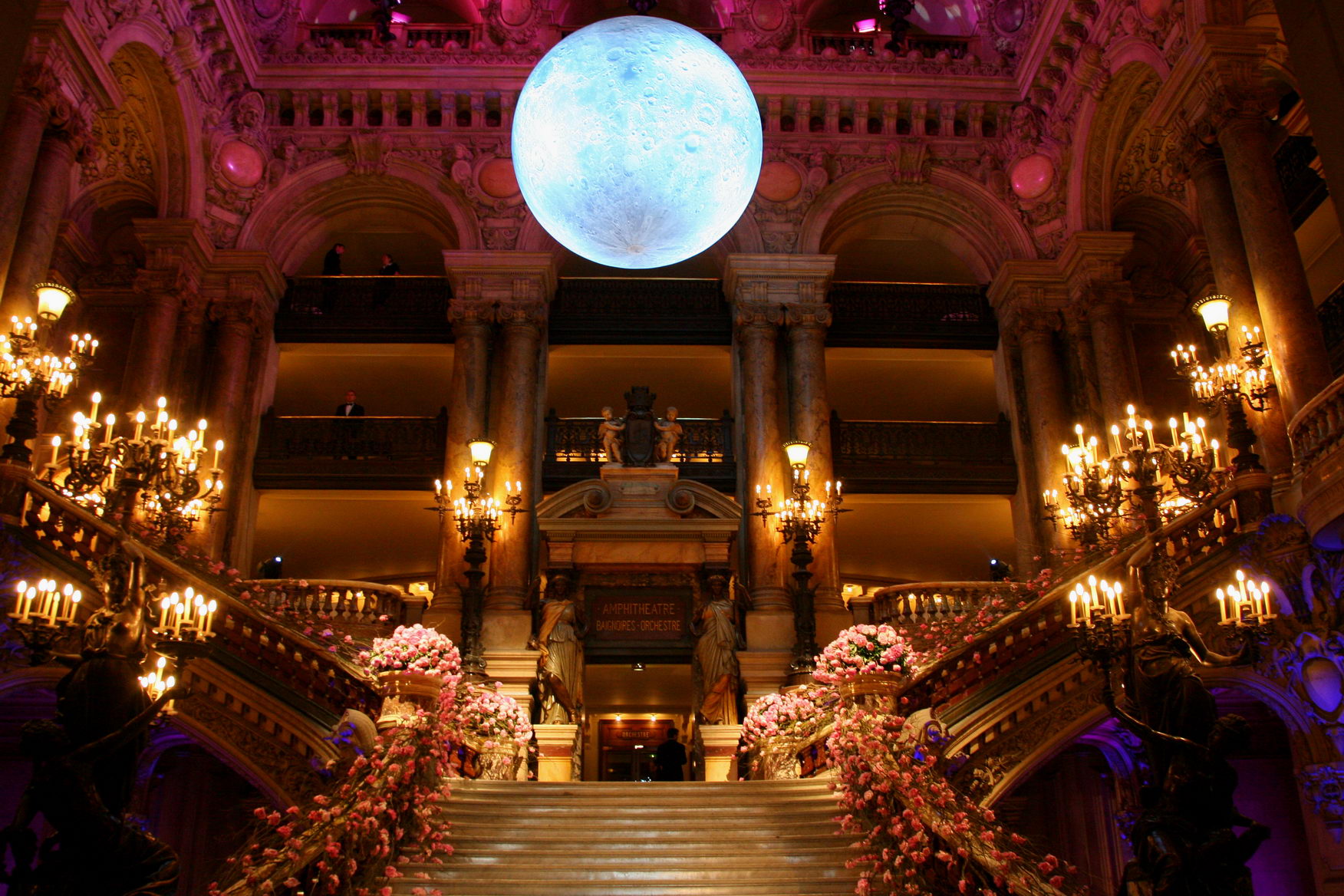 Opéra Garnier installation by Luc Deschamps
One of the Most Instagrammable Spots in Paris
But his store in the heart of Paris, Deschamps, is the place where many Parisians and tourists from all over the world flock to, to buy one of his beautiful floral arrangements but also to be charmed and captivated by a storefront flooded with multicolored flowers similar to a Garden of Eden. The store is always sure to attract the gaze of passersby, floral art enthusiasts, or Instagrammers and travelers in search of a splendid natural backdrop.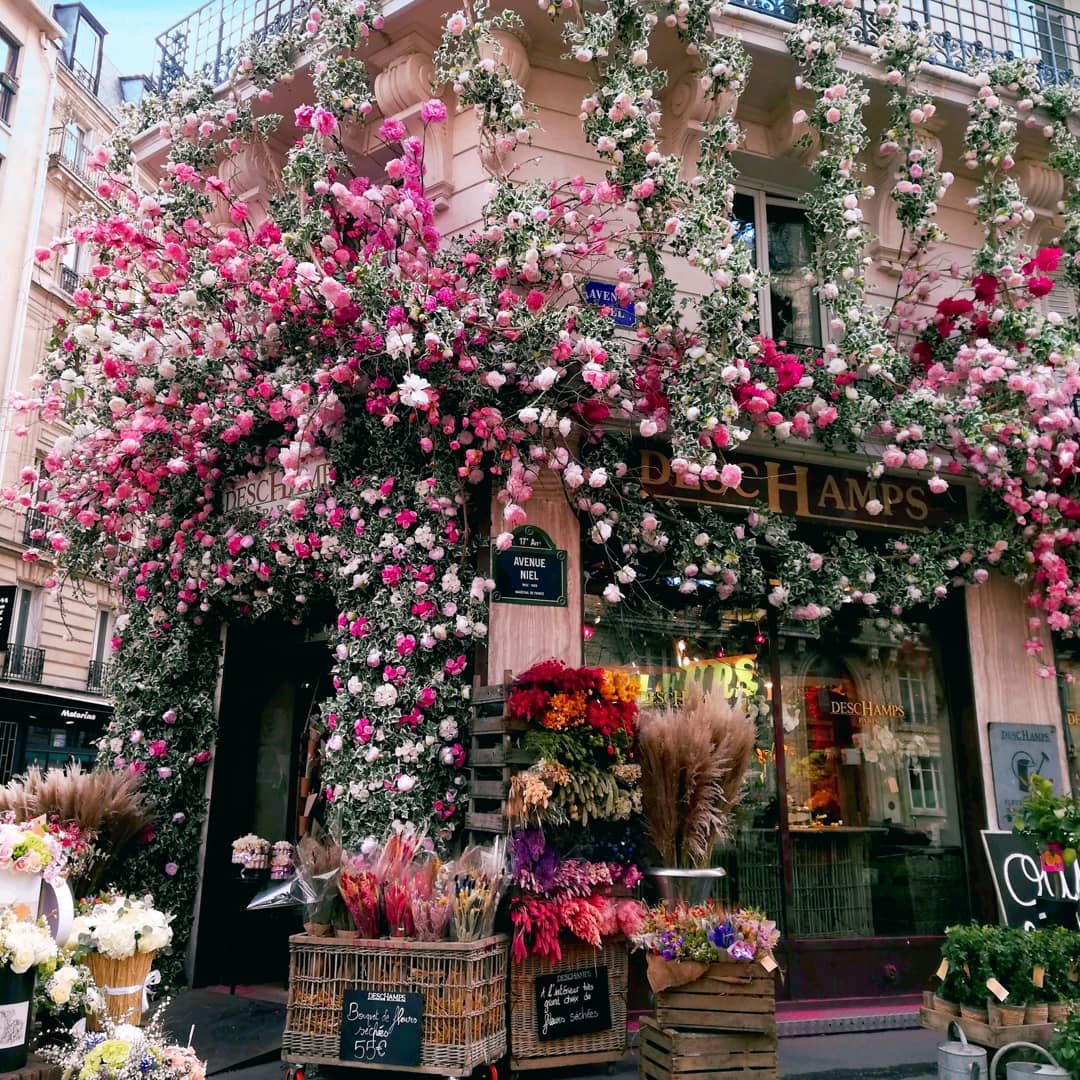 Image via @elsa.inparis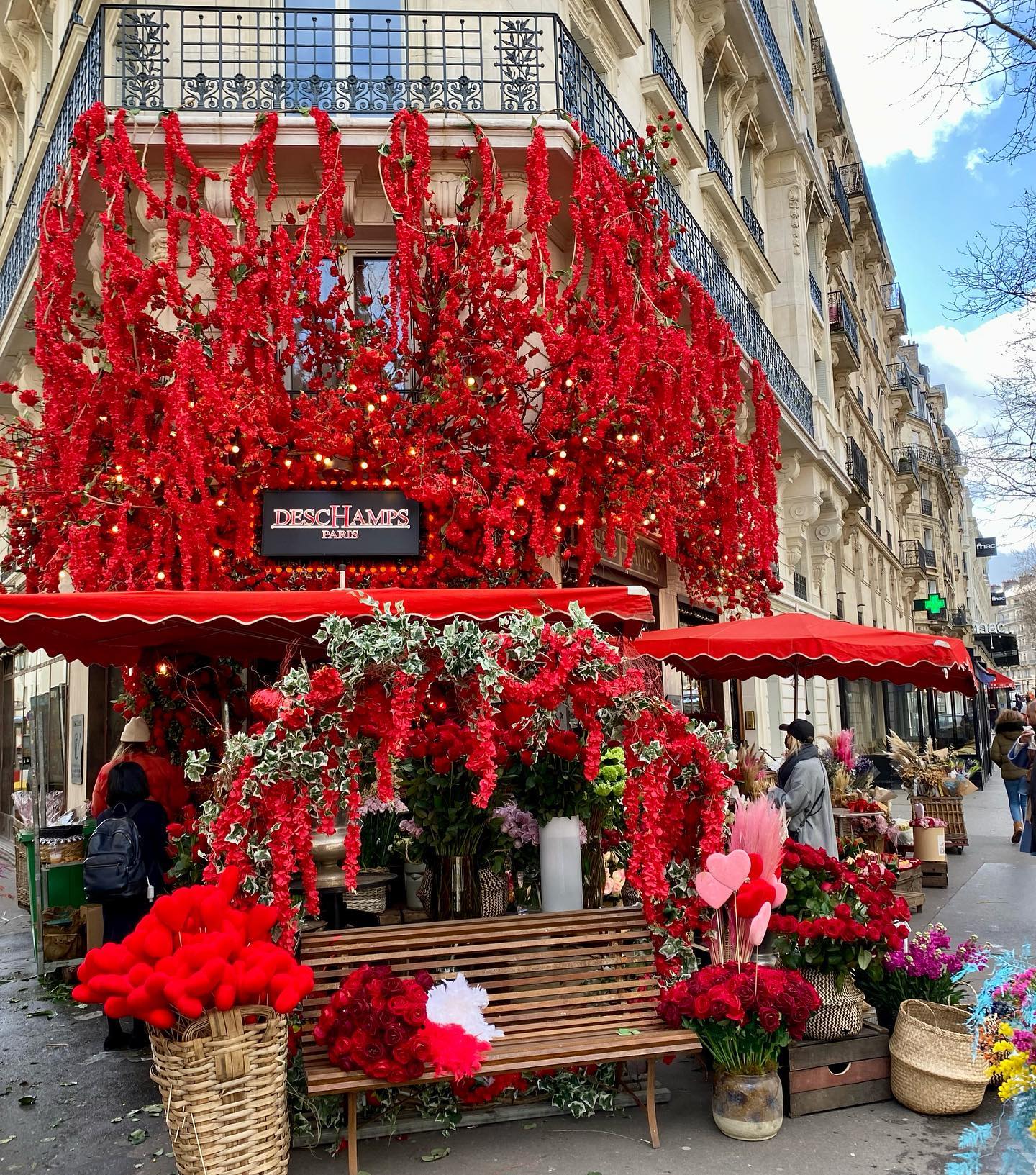 Deschamps Valentine's Day storefront via @soleil.750
Equally Care About Content and Container
According to the floral designer, the 'Deschamps style' is an essential one, based on equally caring about the content and the container; the latter should be as impressive and unexpected as the former. Luc crosses Europe to unearth vessels and vases that fit his oversized floral ambitions, which sometimes need to be capable of accommodating as much as several hundred hydrangea stems.
Architect of Emotion
Having become an architect of emotion, delicacy, splendor, he imagines, sketches, draws, composes, without ever delegating. This has led him to enter the world of haute couture, showrooms, boutiques, and fashion shows but you might also know Luc Deschamps from his luminous field of sunflowers in the peristyle of the Opéra Garnier, the brilliant launch of the ecological car, Naomi's Campbell's birthday, or his Christmas decorations on avenue Matignon. Discover more about the floral designer on his website or immerse yourself in his work on Instagram.
Luc Deschamps