Experience a day out like no other at the Interflora World Cup. Join florists and floral lovers from all over the world at the Manchester Central Convention Centre, UK. From Thursday 7th – Saturday 9th September it's a three-day fun and flower-filled fiesta for all the senses! With just days to go until the world's biggest floristry competition gets underway, here's a roundup of everything that you can experience at the event. So, grab your agenda and pick your day of inspiration and creation. These are the things to see and do.
The Village Green
The Village Green will be the heart of the action. Not only is this where twenty of the world's best florists will go head-to-head to create floral works of art in a bid to become Interflora World Champion 2023! You can experience:
Live music and entertainment from the Royal Northern College of Music and other talented performers
Delicious food and drink, including fabulous floral-themed cocktails
Floristry demonstrations led by super-talented floral designers
The best of British craft and design at the Artisan Shopping Market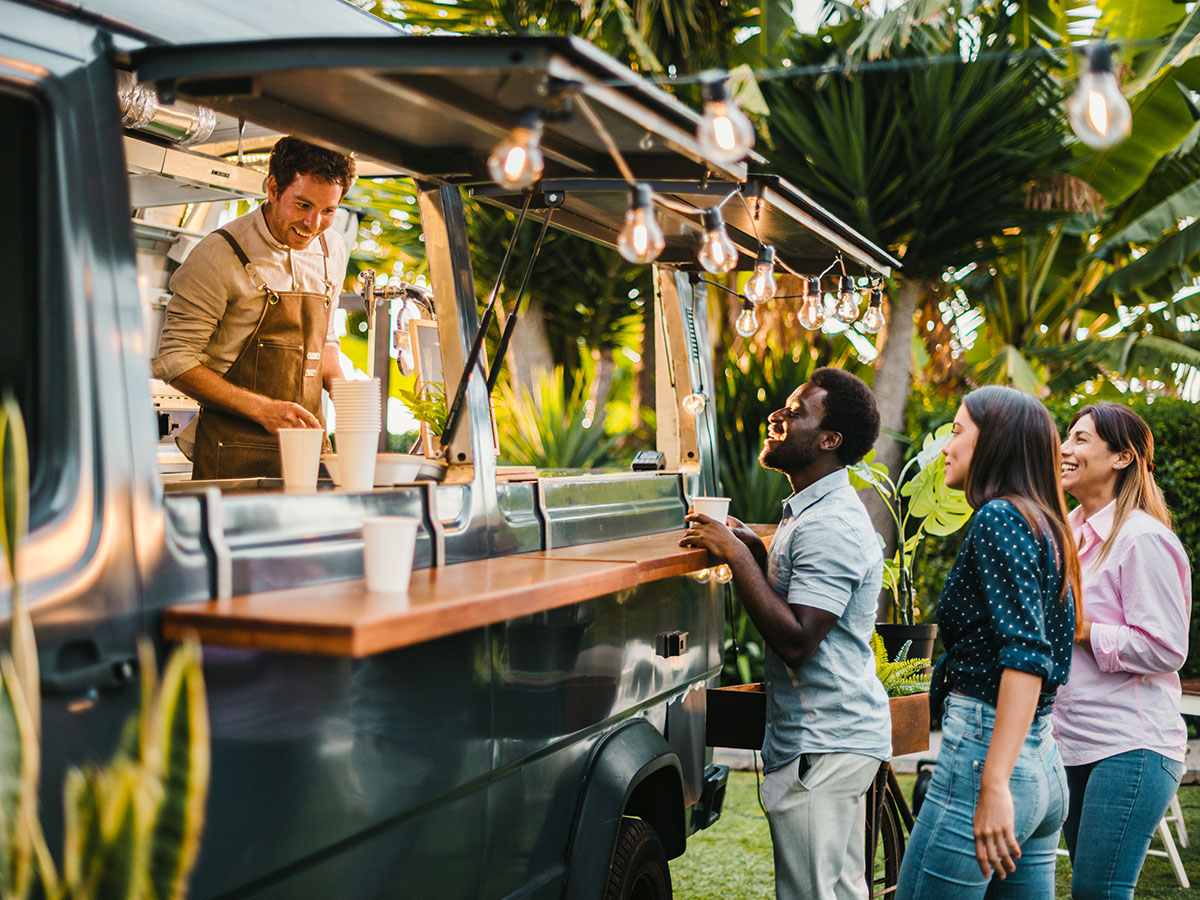 If you're visiting on Saturday 9th September, the Village Green is where you will be able to see over one hundred floral pieces that have been created in the competition so far and ask the competitors questions. Students from colleges across the UK and Ireland will also take part in a special floristry competition sponsored by the Floristry Trade Club and Smithers-Oasis, and the Most Sustainable Floristry Innovation Award will be presented to the winner as voted by visitors.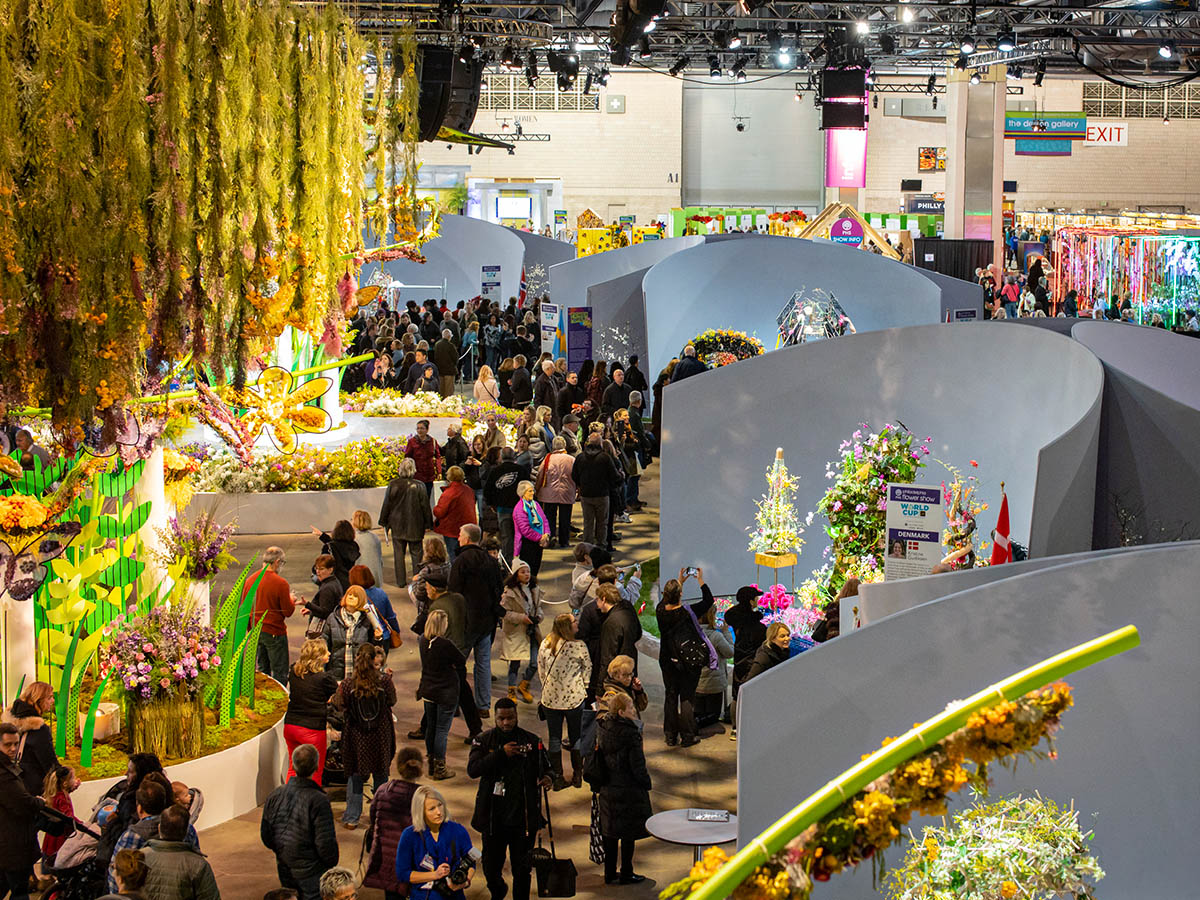 The Florist Zone
If you've got floristry experience and want to unleash your own creativity at the Interflora World Cup, this is the place to be. Five of the most talented, passionate, and innovative floral designers from across the world will be leading action-packed floristry workshops and demonstrations, including reigning Interflora World Champion Bart Hassam from Australia.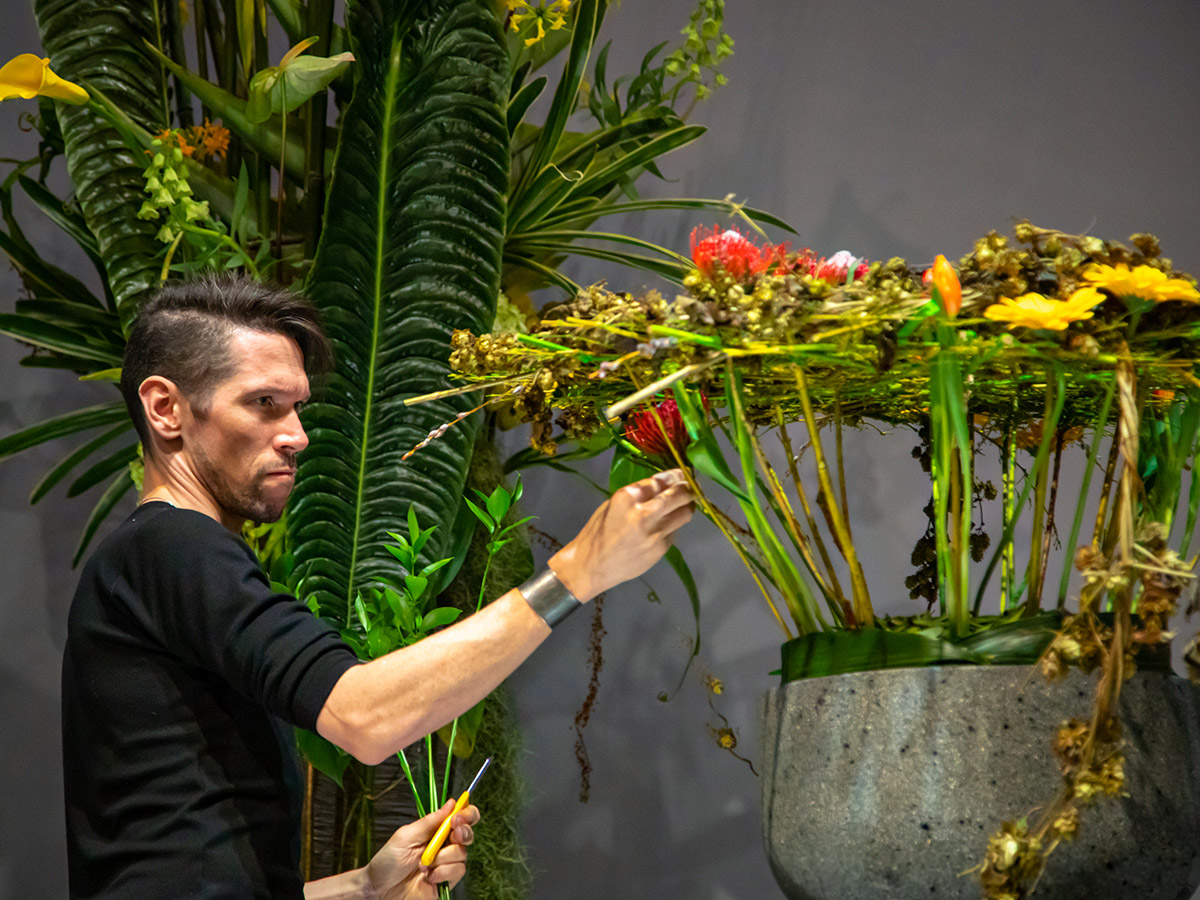 Don't miss your chance to learn new skills, take away handy tips and tricks, get inspired by international design styles, and add world-class touches to your own work. Spaces are limited so make sure you book your ticket now to secure your spot with the masters: https://www.eventarena.co.uk/interflora/interflora-world-cup-1/workshops.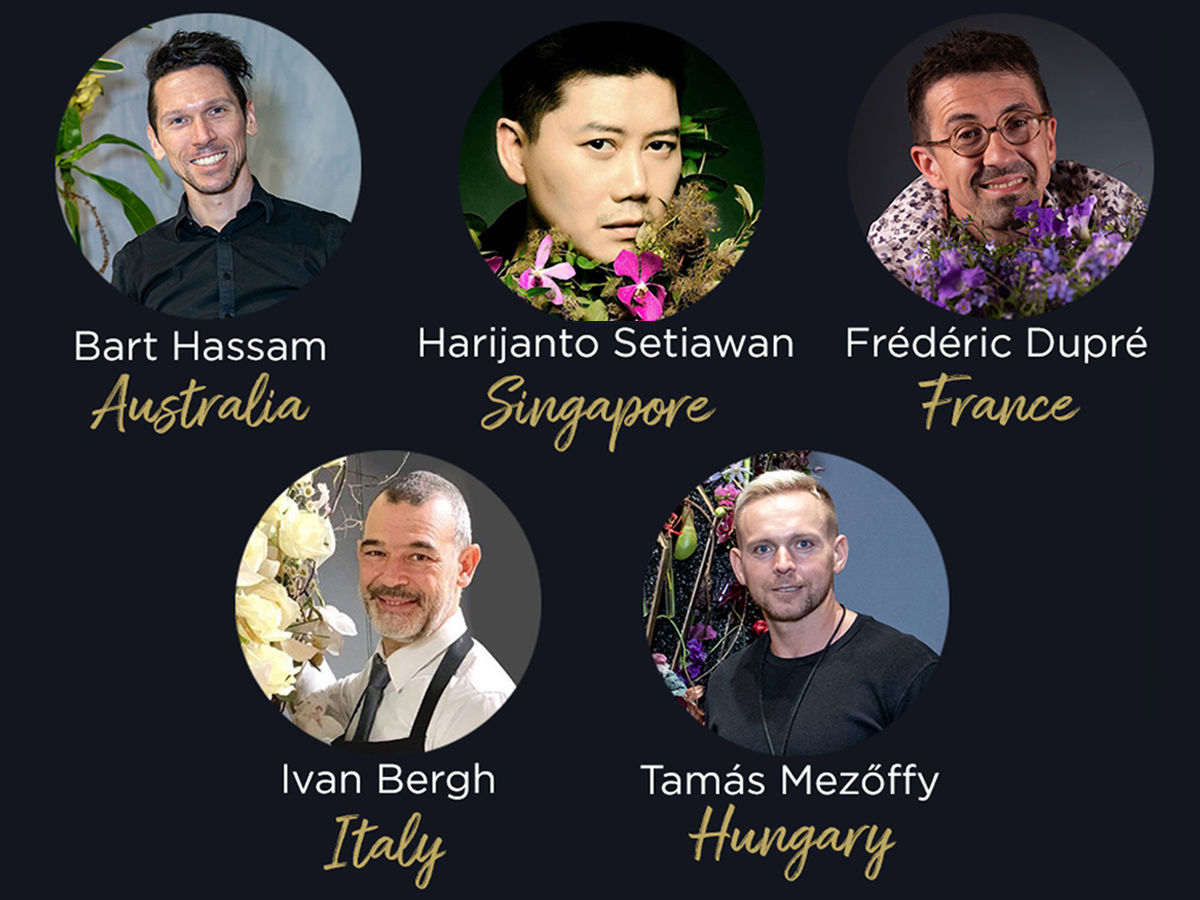 The Creation Zone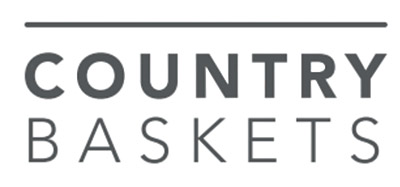 Country Baskets are running four creative workshops each day at the event so flower lovers of all kinds can get involved in the action; no experience is required. Whether you're making a floral wristlet, floral fascinator, autumn wreath, or natural dried fan, everything is yours to take home – including lots of inspiration and wonderful memories!
These workshops are available to add on when you purchase a day ticket but if you've already bought yours, it's not too late. Click here to book a session: https://www.eventarena.co.uk/interflora/interflora-world-cup-1/daytime-heats.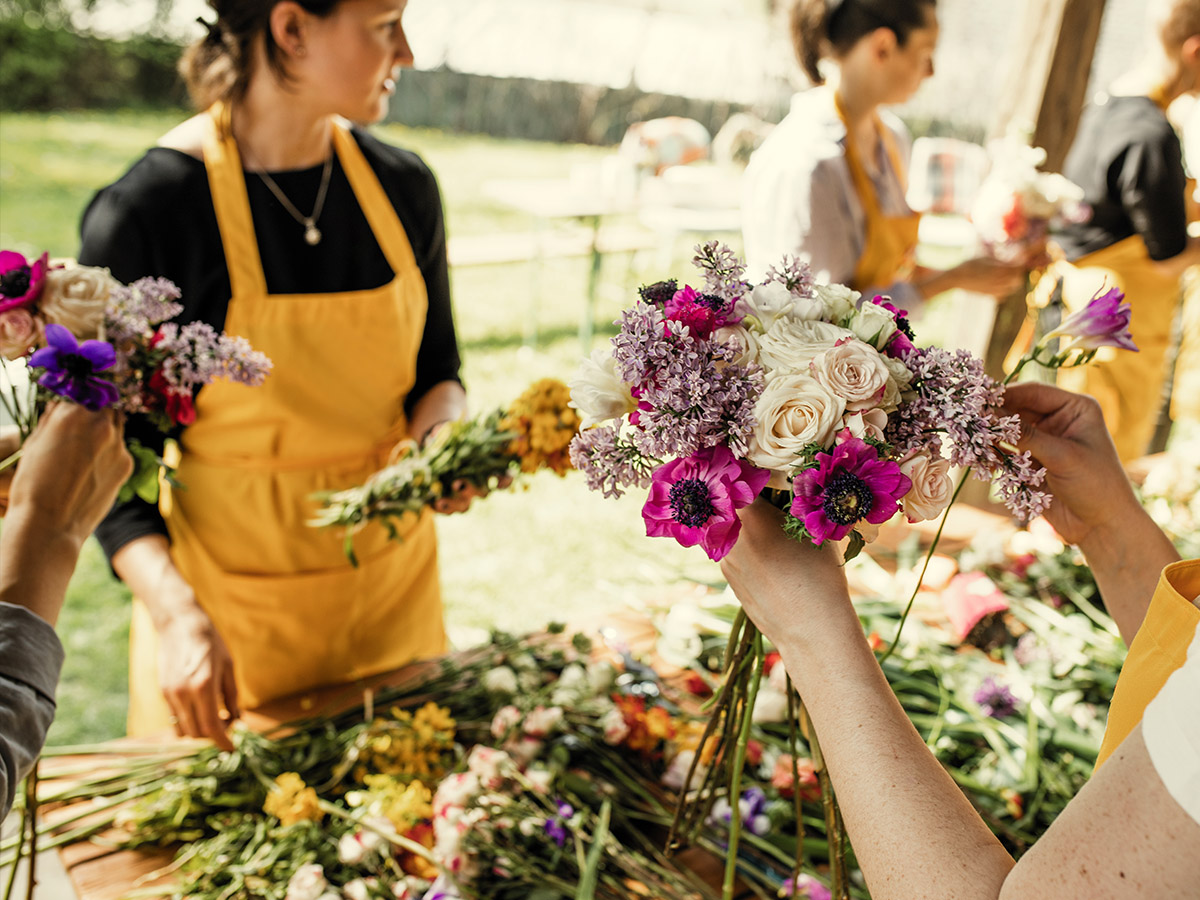 Inspiration Zone

There's a fantastic lineup of topical talks taking place across the three days which will give you a fresh perspective on all things floral. Learn how to design your first garden in five steps with The Garden Ninja, explore Manchester's urban gardening scene with the RHS & Manchester Urban Diggers, or create bouquets that can help the bees with the Bumblebee Conservation Trust, to name just a few of the immersive sessions.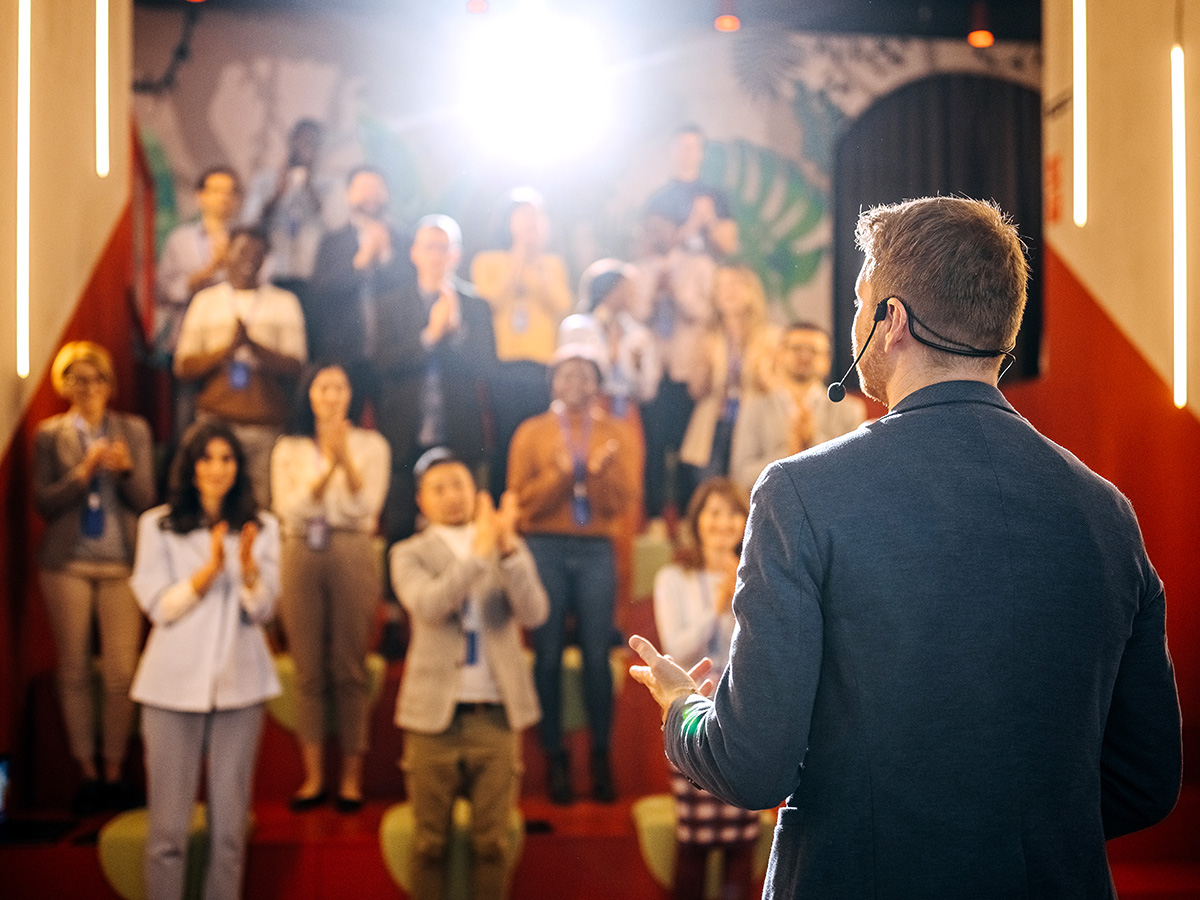 You can find out more about what's on here: https://www.interflora.co.uk/world-cup/whats-on.
See a full program here: https://mailchi.mp/interflora/worldcup2023programme.
Are you ready for some real flower power? The Semi-Final AND Grand Final evenings are now SOLD OUT but there are still day tickets and workshops available. Don't miss out on the floral event of the year - get your tickets here to join the buzz: https://www.eventarena.co.uk/interflora/interflora-world-cup-1/main-hub.
All images courtesy of Interflora UK.