Growers, if you're looking to incorporate a new addition to your farms, you might want to check out Jan Spek Rozen's most recent rose revelation — Rose Mont Royal. When it comes to choosing new rose varieties you want to grow at your farms, there are a few things you must take into account. Meet Rose Mont Royal below!
Rose Mont Royal by Jan Spek Rozen
Mont Royal is where the eccentric beauty of a rose and the most perfect white color meet. But at the time of choosing a new rose to grow in your greenhouse, these are not the only and most important factors to take into consideration.
Productivity and shelf life are two crucial factors that can determine if you, as a grower, want to start producing it on your farms. If you want to know if Rose Mont Royal will be a good fit for your farm, here are more characteristics to take into account.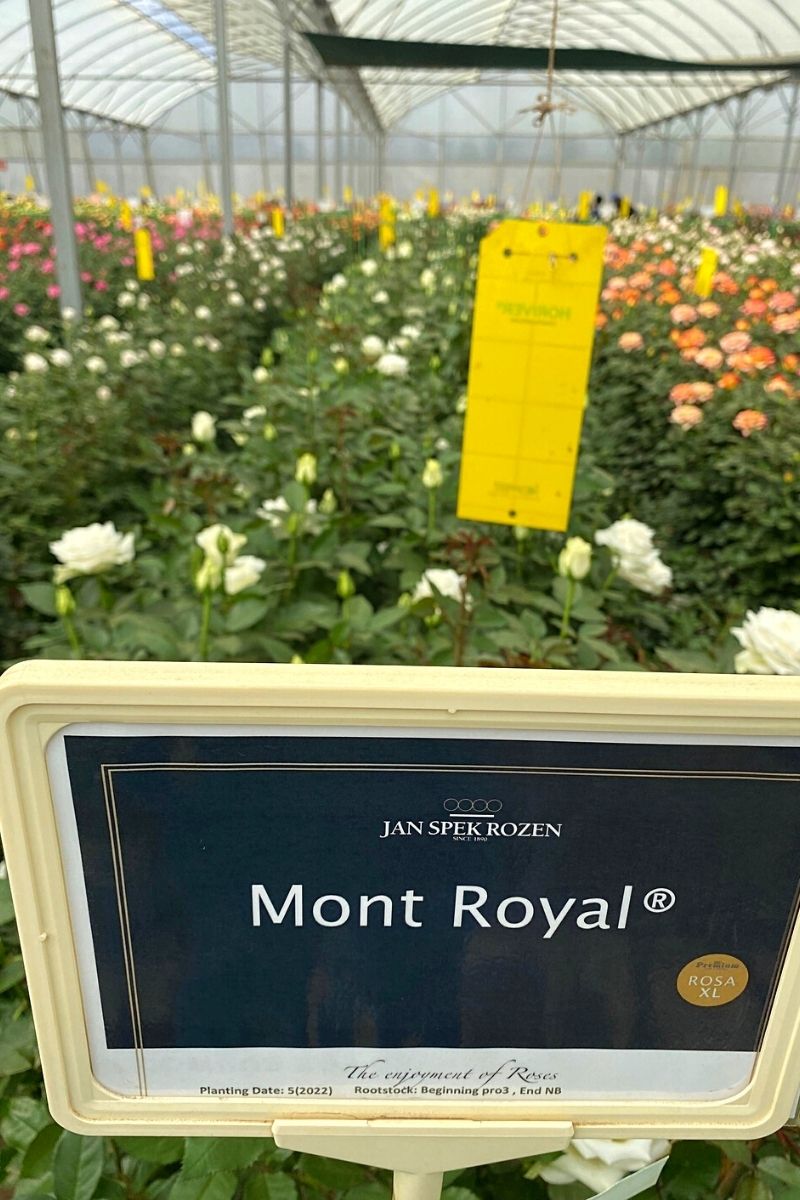 Comment From Xpressions Flora, Kenya
Xpressions Flora, famous for the Omang and Amor rose brands, shared:
"We have trailed the new white rose Mont Royal from Spek Roses and the very first flowers we got in production excited us all. We feel that the pure white rose will be exciting for our clients for its elegance. A rose variety that holds its own from the time it has to be transported all the way to the vase, its endurance is enviable."
Most Important Constituents at the Time of Picking to Grow a New Rose
Although every time your eyes see a new rose and may immediately want to grow it, it may not always be the best case for your farm. These are the main and most important components to take into thought:
The productivity of a rose is what the plant produces. To analyze if you want to grow a new rose at 1,900 meters altitude in Naivasha, Kenya, it has to have a productivity of 200+ stems per m2 - around 2.3 flowers/plant/month - so it is profitable for a farm. From there, the positioning in the market is crucially important as well. For example, how long has it been in the market, the average price at which it is sold in the market, and also how many farms already have planted this variety.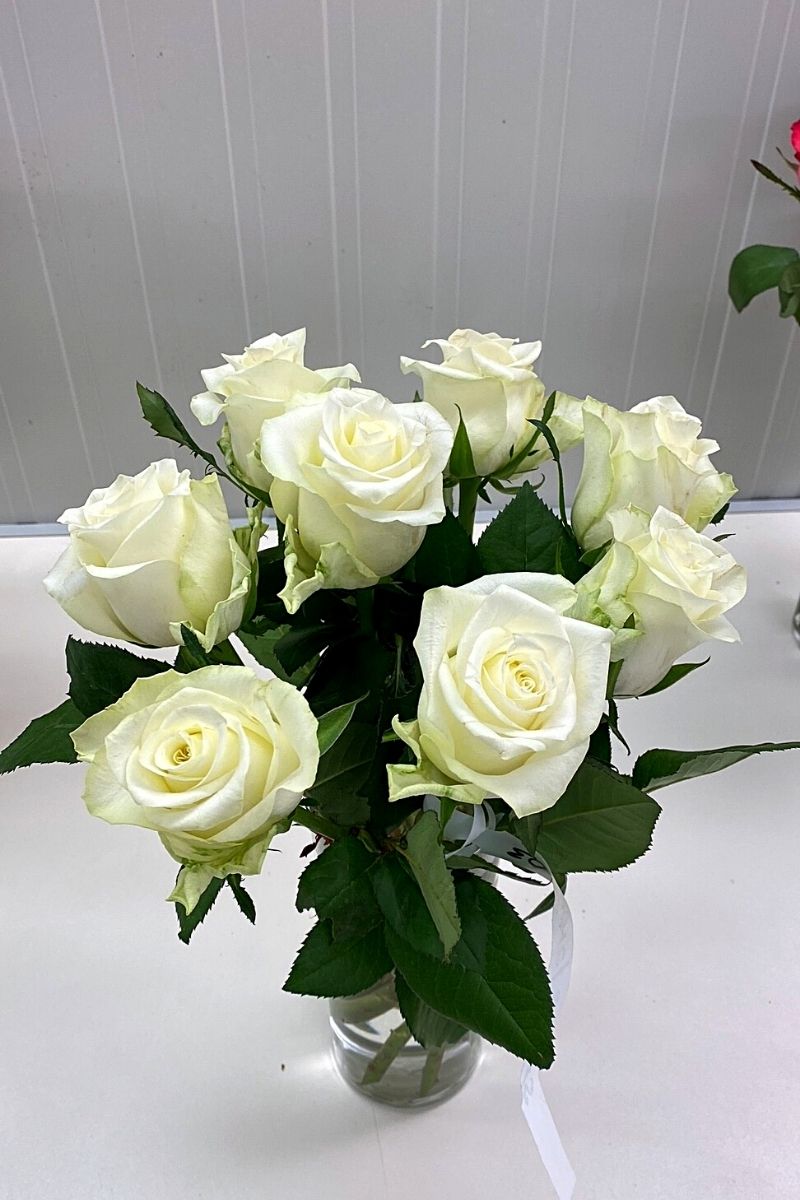 When it comes to the lengths you're looking for in a rose, it all depends on the market you are selling to. For the European/American market, it would be best to focus on a variety that produces an average of 60-70cm stems.
Mont Royal transports very well. An important feature when your rose is a success and wanted all over the world. In the rawer stages, the tall head with its protective sepals is perfectly shaped alongside the petals for packing into boxes.
About the thorns; this is indicated as 'moderate'. So, it will not be too hard to get rid of, and hence a good choice for a florist.
Last but not least, Rose Mont Royal has a stupendous vase life, which is the final determining factor when choosing to grow a new rose on your farm. The vase life functions as a point to see how resistant the variety is.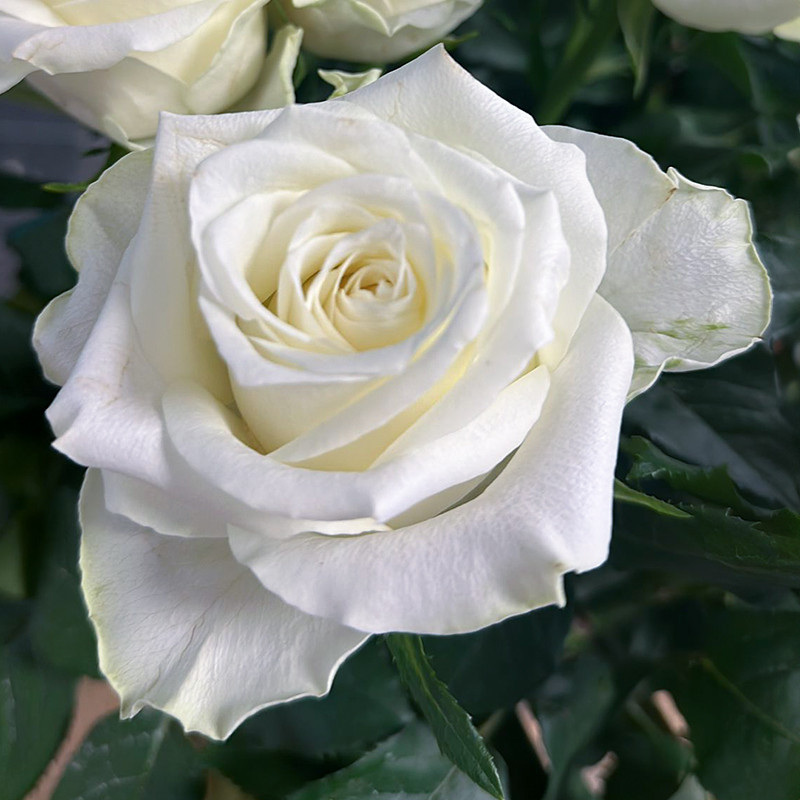 Comment From Nini, Kenya
Herburg Roses owned Kenyan nursery Nini from Naivasha shared its most recent comments on Rose Mont Royal and her performance:
"In our test greenhouses, the Mont Royal is growing well, has a nice transportable bud, good length with nice shiny leaves, and a beautiful white color. We ourselves have already sent some flowers to the Netherlands and the flowers arrived fine and the vase life was good."
Great Test Results to Move Forward With Rose Mont Royal
Mont Royal is an extremely nice rose to grow on your farms if what you want is a rose with great length and impeccable production. White is one of the most requested and popular rose colors worldwide and Rose Mont Royal is certainly a very nice addition to incorporate into your range of white roses. The differentiation and utter strength of the Mont Royal rose compared to all other white roses is its pure white color. At first glance, your eyes will encounter the purest and most astonishing white tone you've ever seen.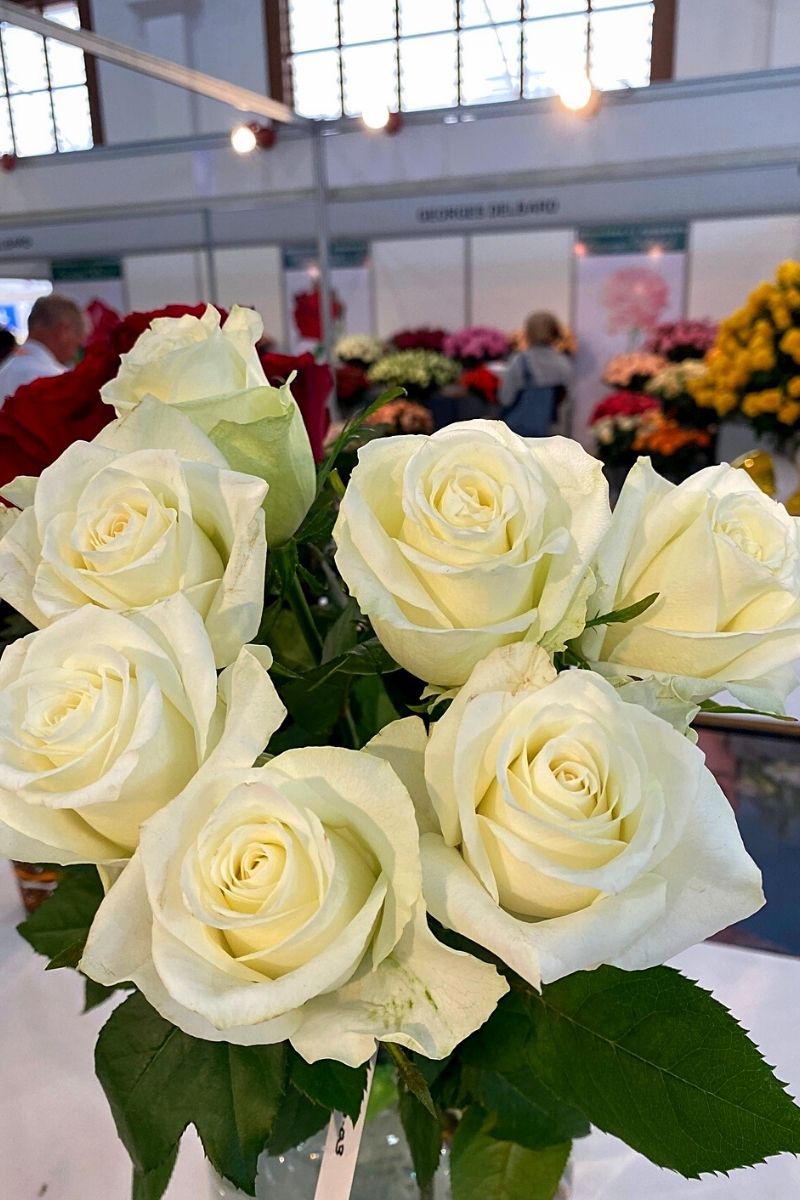 Growers, make sure to add Rose Mont Royal to the roses you want to check out and grow at your greenhouses because she will be conquering the industry in 2023!
Jan Spek Rozen - Creating Roses
Jan Spek Rozen is a rose breeder that demonstrates timeless values and at the same time modern breeding and selection methods. This is time and again accomplished ever since its foundation in 1890. The specialty of Jan Spek Rozen is to create roses for professional growers wherever in the world, from Europe to Africa, and from South America to Asia.
Photos courtesy of Jan Spek Rozen.