AC Floral Studio's Alexander Campbell (Alex @acfloralstudio) - A world-famous social media youngster in floral design, and a damn good floral designer. With his Instagram and TikTok combined he has over 1 Million followers for his vibrant and fashionable movies. Besides running a successful studio, he teaches and makes tutorials. And all this with a great sense for nature and respect for its botanicals. This is how Alexander, with his insta @acfloralstudio, became a floral guru and a star on TikTok and Instagram, and one to follow for every florist. Alexander Campbell invites us to get to know him a little bit more.
AC Floral Studio - Alexander Campbell in a Floral Interview
With more than 1M followers, Alexander's socials are still growing on both his Tiktok Channel and his Instagram. The deep sense of happiness and peace that his mom's and grandma's garden brought along, made him long for more. To design his mark, to be his authentic self, made him who he is today. A young florist who's adored by many for his skills and taste in flowers. And for his good looks too.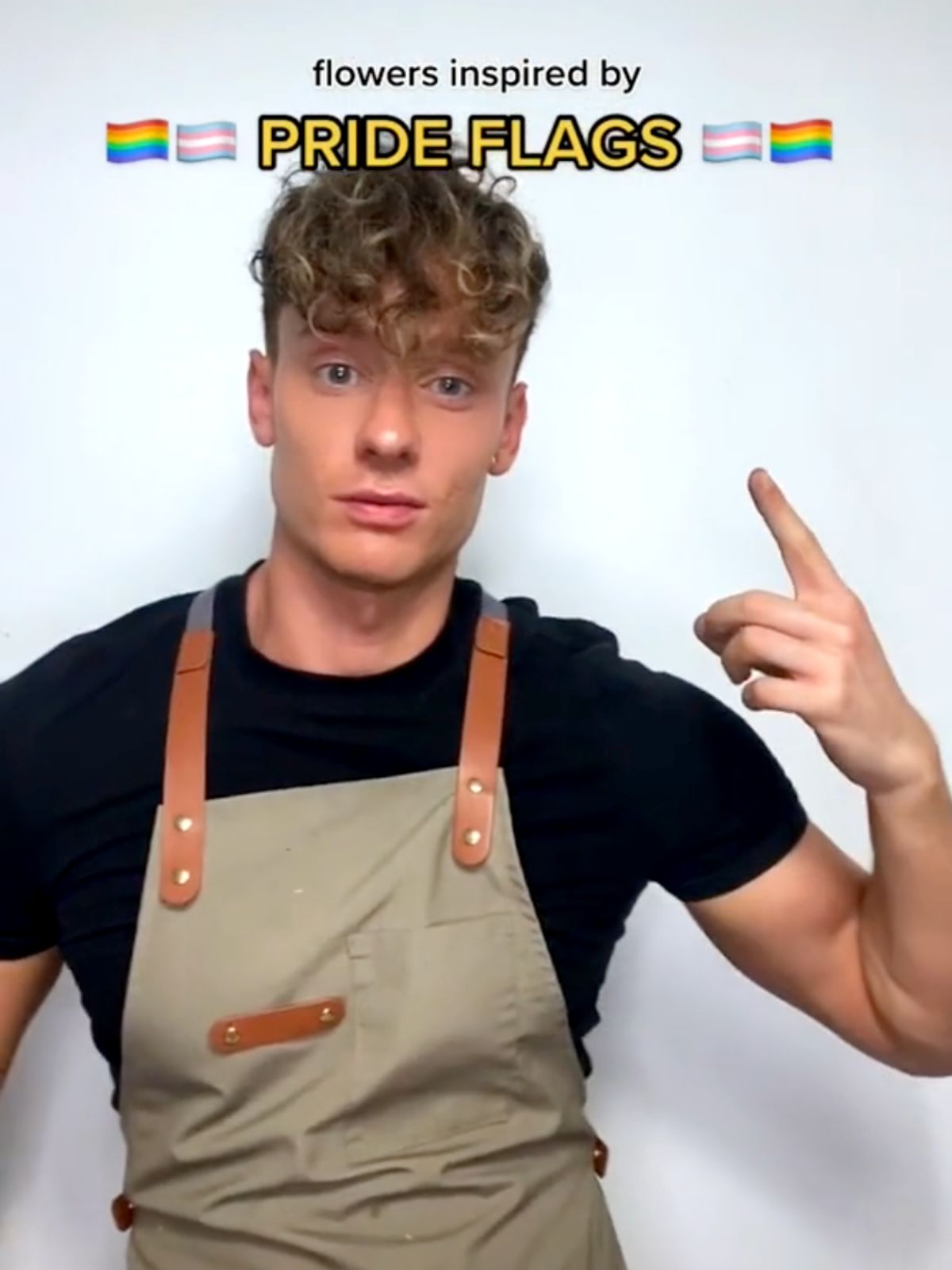 Who is Alexander?
Dying to find out how a young man gets into floristry and becomes famous like this? Keep on reading. British designer Alexander Campbell is raised in the English countryside. In his grandmother's gardens with beautiful Honeysuckles and Rose Bushes, the first introduction with flowers felt good.
Q.: So who is Alexander? What was your motivation to go into floristry?
Alexander:
"I'm Alex, I'm 26, and I'm from the UK, but I now live in Madrid, Spain. Growing up in rural Britain, I've always had an intimate connection with nature. This communion with the natural world was further cemented after spending countless hours in the gardens of my grandmother and mother, and such memories have always been associated with a deep sense of happiness and peace. I always enjoyed doing floral arrangements at home, and really wanted to find a way to properly channel my creativity. In 2020 I did a three-week course at LFS, and since then there has been no turning back!"
AC Floral Studio's Alexander Campbell and His Love for the Job
In Floral Design florists have different specialisms- one core business can be a florist shop, another one can be a wedding designer, and yet another one works mainly freelance. There are many ways to work with flowers, but AC Floral Studio Alexander Campbell is one of a kind. He likes to listen to Alex, he said.
Q.: How is business these days? What is your core business? What do you love most?
Alex:
Business is going great! And I feel so so grateful. Nowadays social media (recording, editing, etc) takes up the lion's share of my time, but the good thing is that it now pays my bills! Aside from TikTok and Instagram, I still maintain my core business- AC Floral Studio- for events, weddings, and parties. Last year I launched an online course- acfloralstudio.teachable.com- and I'm writing my first book, to be published and distributed by Macmillian in April 2023.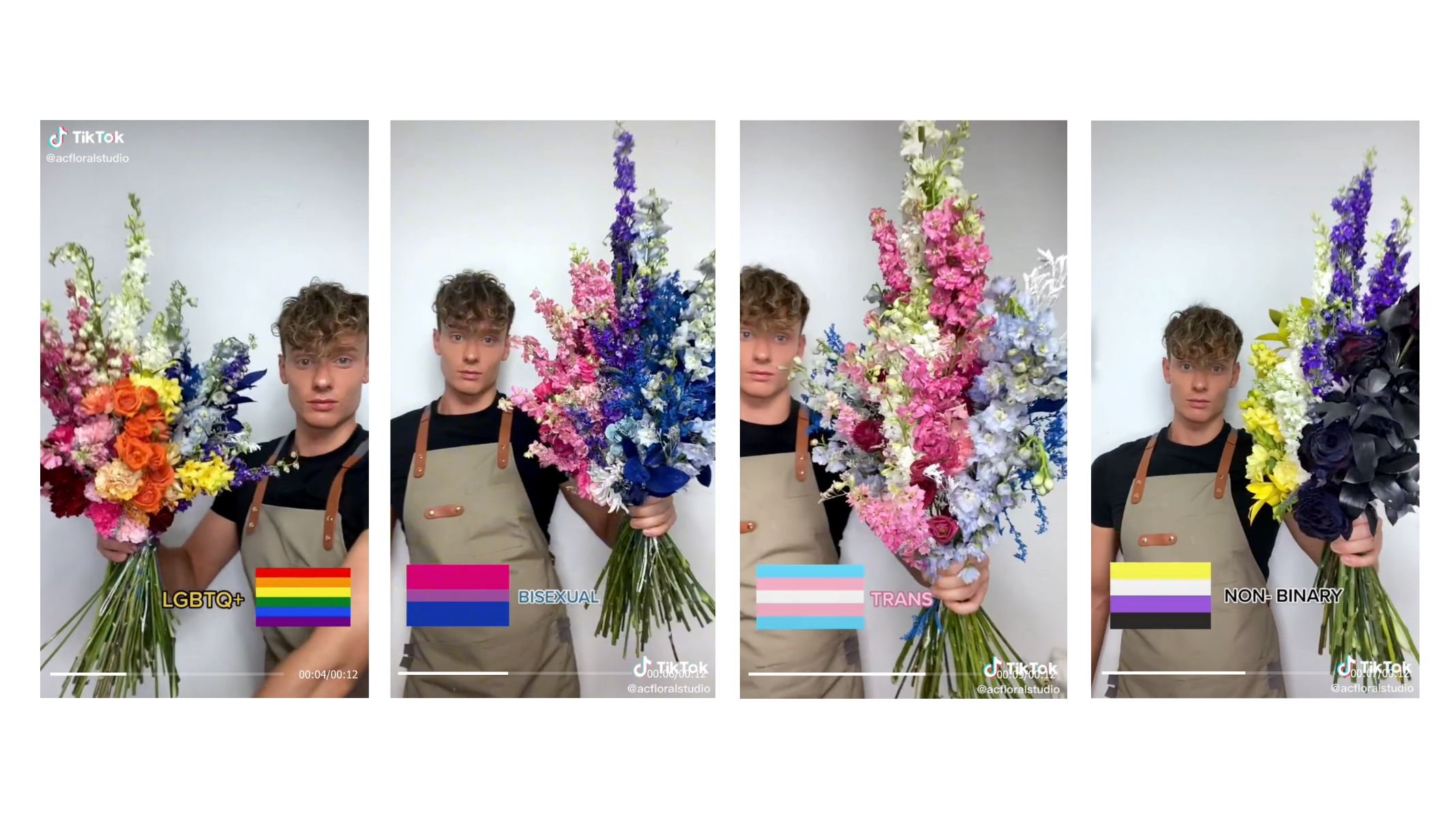 Alex continues:
Sometimes people don't realize that I am alone in my work- I conceptualize, create, film, edit, and manage my social media accounts alone. For smaller events, I work alone too, but for bigger ones, I work with a close friend, who is a floral freelancer. I love keeping busy and having things to do, and even though I sometimes reach burnout, I know how to handle my stress a lot better now and always prefer to be working than not working! Even more than my love for my work, I adore (and feel extremely blessed!) to have the opportunity to wake up every day, be creative, set goals, and try to be the best Alex possible. I have my followers and social media to thank, from the bottom of my heart, for this.
Signature Style
For many florists working with flowers is the simplest and most profound way to establish unity with nature. And every florist works with his flowers in a different way. They develop their signature style and followers love them for their authenticity.
Q.: What do you want people to know about your character and signature style?
Alex:
"I use every flower possible and I always try to be authentic and to create designs that feel true and right for me. I hope people can feel this authenticity when they watch my videos, and that they enjoy them."
TikTok Channel @acfloralstudio

When you want to get some inspiration on what flowers to use, or what combinations, or some how-to: just go to @acfloralstudio on TikTok, it's a real bliss to have all these great movies with lots of ideas.

Q.: Your TikTok Channel is huge! Why is it loved so much? Do you get a lot of feedback?

Alex:
Haha, thank you!! I feel so blessed, and so so happy that I have such a strong follower base- honestly, it's a true blessing in life. I started on TikTok at the beginning of 2021 intending to make floristry super relevant again, and make flowers as mainstream as any other art you see on social media- makeup or fashion videos, for example. To my mind, there was no reason why florals should be confined to a specific group of people on Instagram and Pinterest, or associated with your grandmother's hobby and/or funerals! So now, when I see the reaction my videos get, my heart is happy.
I'm indeed very demanding with myself, and this quite often prevents me from uploading every day. Unless I am fully happy with what I make, I will not upload it. Likewise, if a video doesn't reach a certain number of views, likes, etc, I will often delete it. I must maintain the integrity and image of my brand, and this can add a lot of pressure at times.

An Influencer's Life
In short, a social media influencer is a person who has several thousand, tens of thousands, hundreds of thousands, or even millions of followers on platforms such as Instagram, TikTok, Facebook, and/or YouTube – plus countless more.
Q.: How does being an influencer affect your life?
Alex:
I used to think that when an influencer has 1 million+ follower, their life must be so different. However, I couldn't have been more wrong. My life- my friends, my worries, my anxieties, my stresses, my joys- are the same as when I started on social media. I'm not showered in money or invitations to cool parties, nor am I gifted things daily. The only difference is that nowadays I'm working a lot more than before now!
That being said, having a large social media following has brought Alex some amazing brand collaborations:
This year I have already worked with Marvel, Adobe, and Neverland, which has been a highlight of my year.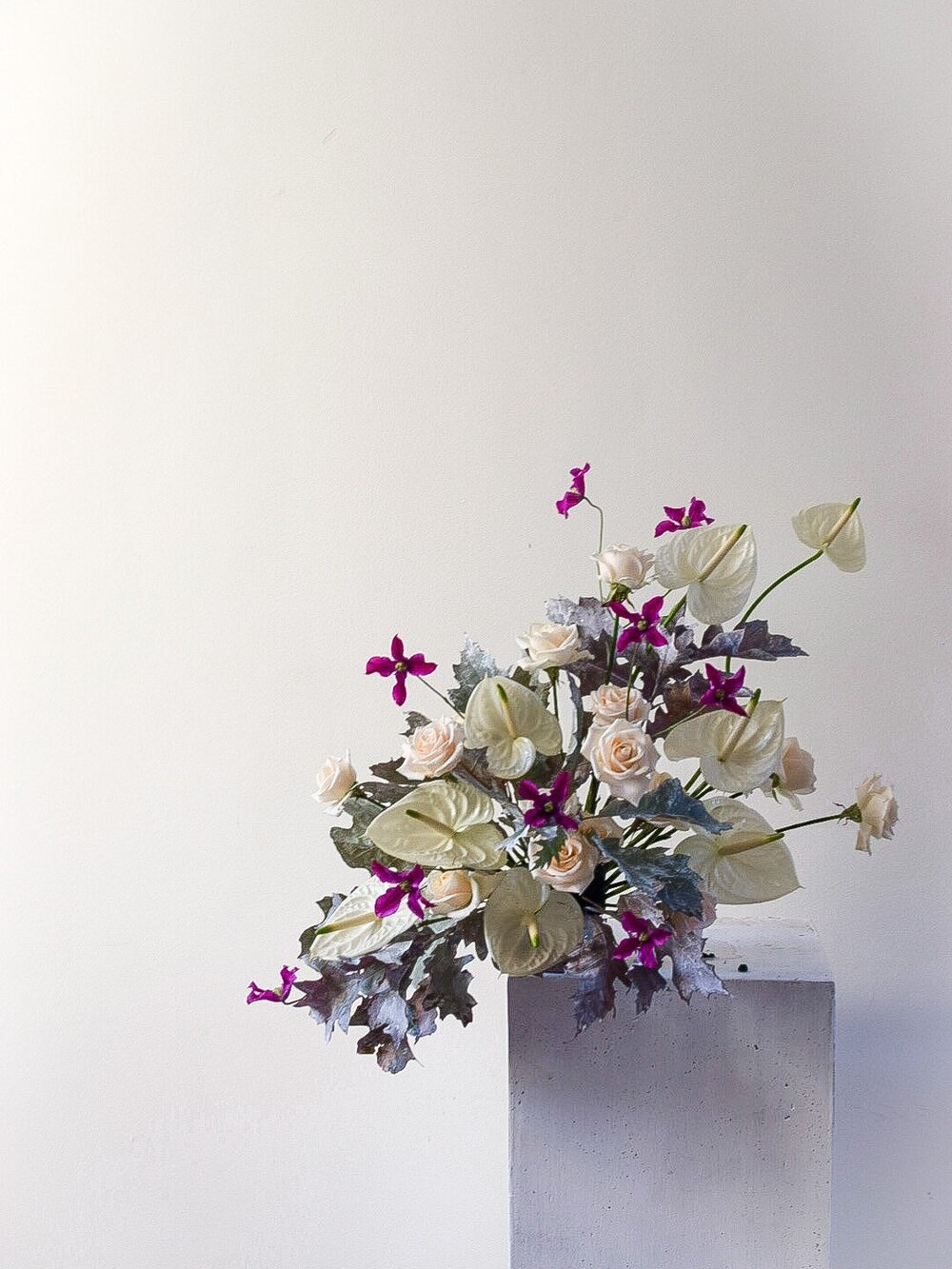 Floriculture's Famous Florists
In Floriculture, there are very experienced people from whom one can learn a lot: about how they work, their way of life, their balance work/life, skills, and so on...
Q.: If you could pick anyone from floriculture to talk to, who would you pick? And what would you like to learn?
Alex:
I have always adored and admired the work of Jeff Leatham and would love to meet him one day.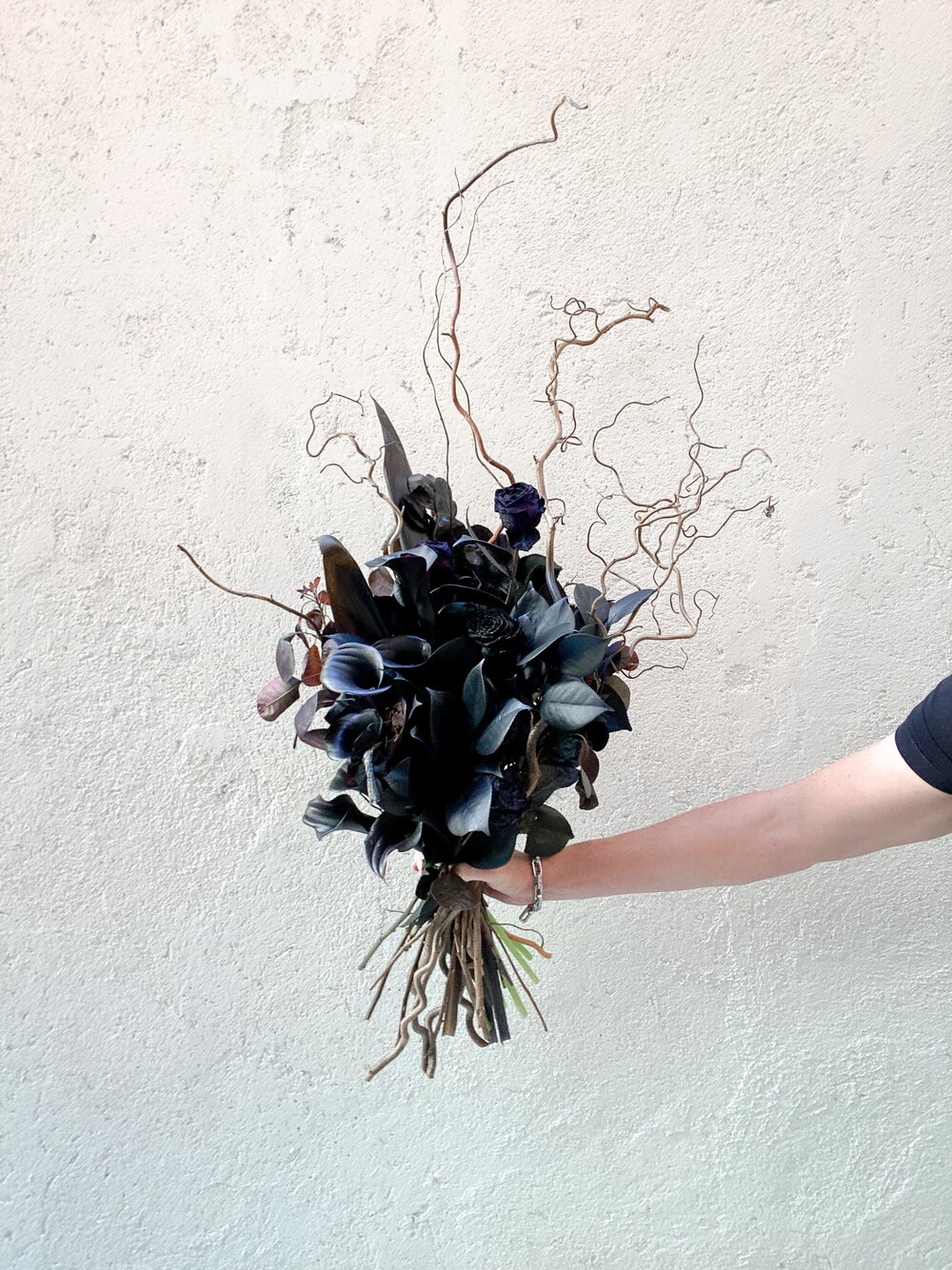 Trends
Since trends change every year, keeping up with them is important to know where to focus your efforts to ensure your business blooms. Influencing it's no different. You have to adapt the trends to your brand to be successful.
Q.: Are you a trendsetter? What do you think about trends?
Alex:
So, as I said above, I always try to work in the most authentic way possible. However, to achieve success on social media, you need to see trends and adapt them to your brand or image- not the other way around. Being authentic is so important- regardless of what some people think of you and your work, other people will love you for it.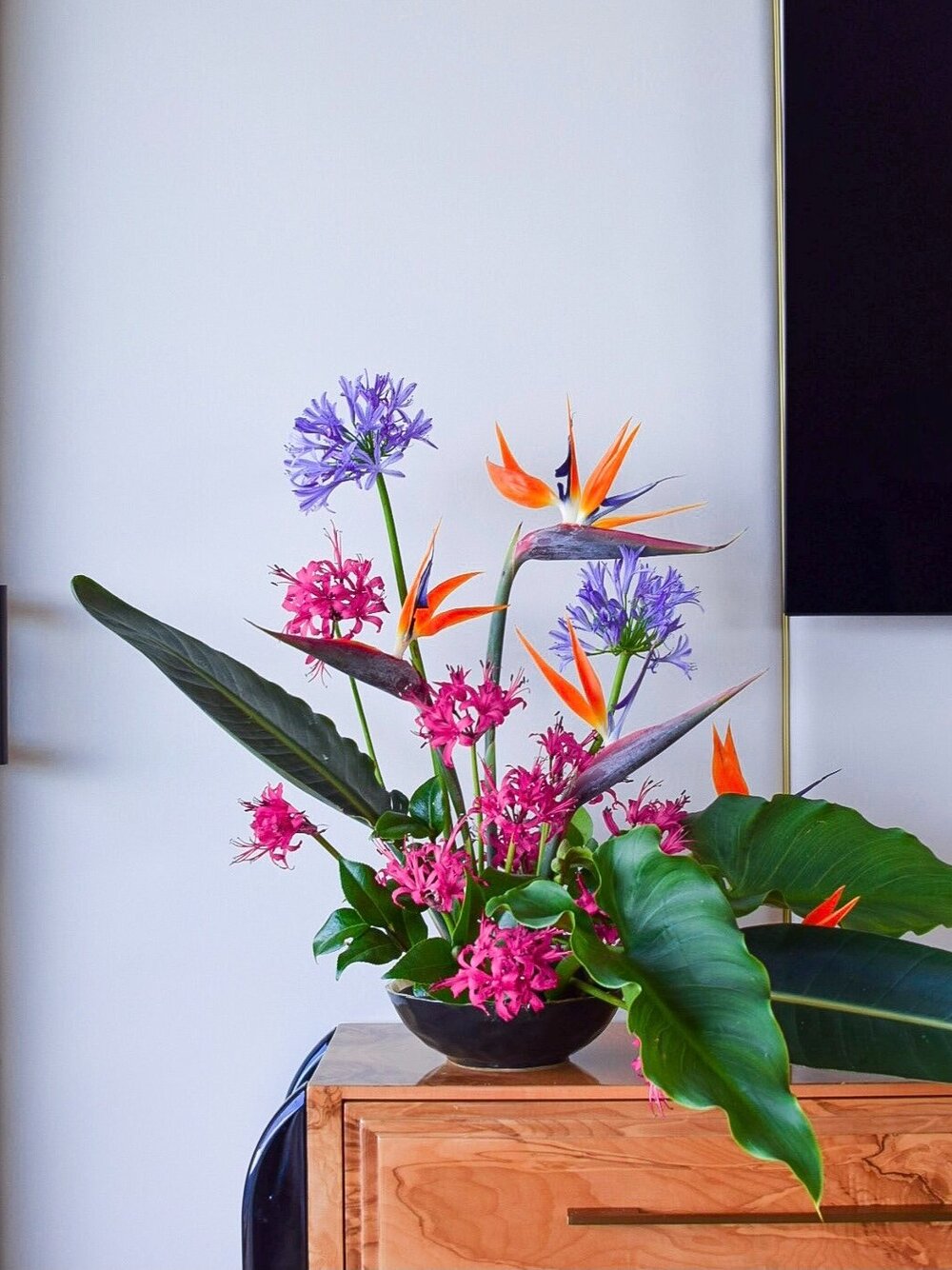 Thursd
At Thursd it is our mission to help people connect, from grower to end-consumer, and help them to decide what to watch, what to follow, and what to buy.
Our team believes that the right mix of content + transparency leads to a large international audience. Every day our team strives to bring great content that is of value to all interested in flowers & plants.
Q.: What do you think about Thursd?
Alex:
I LOVE IT! I'm so grateful that Thursd gives florists a place to shine, and it helps spread floral art further around the world.