After many years of trial and error, Spanish hairdresser Alexis Ferrer has developed a method for printing vibrant floral motifs onto hair extensions, which he showcased in his collection La Favorite. Inspired by the French bourgeoisie, Ferrer takes hairstyling to the next level.
Innovation at Its Maximum Looks Like Digitally Printed Floral Motifs on Hair
Not only does it surpass the human mind and imagination of the role of flowers in the world we live in, but this incredible project portrays the importance of flowers in our lives and the role they play visually, emotionally, and in different industries such as fashion.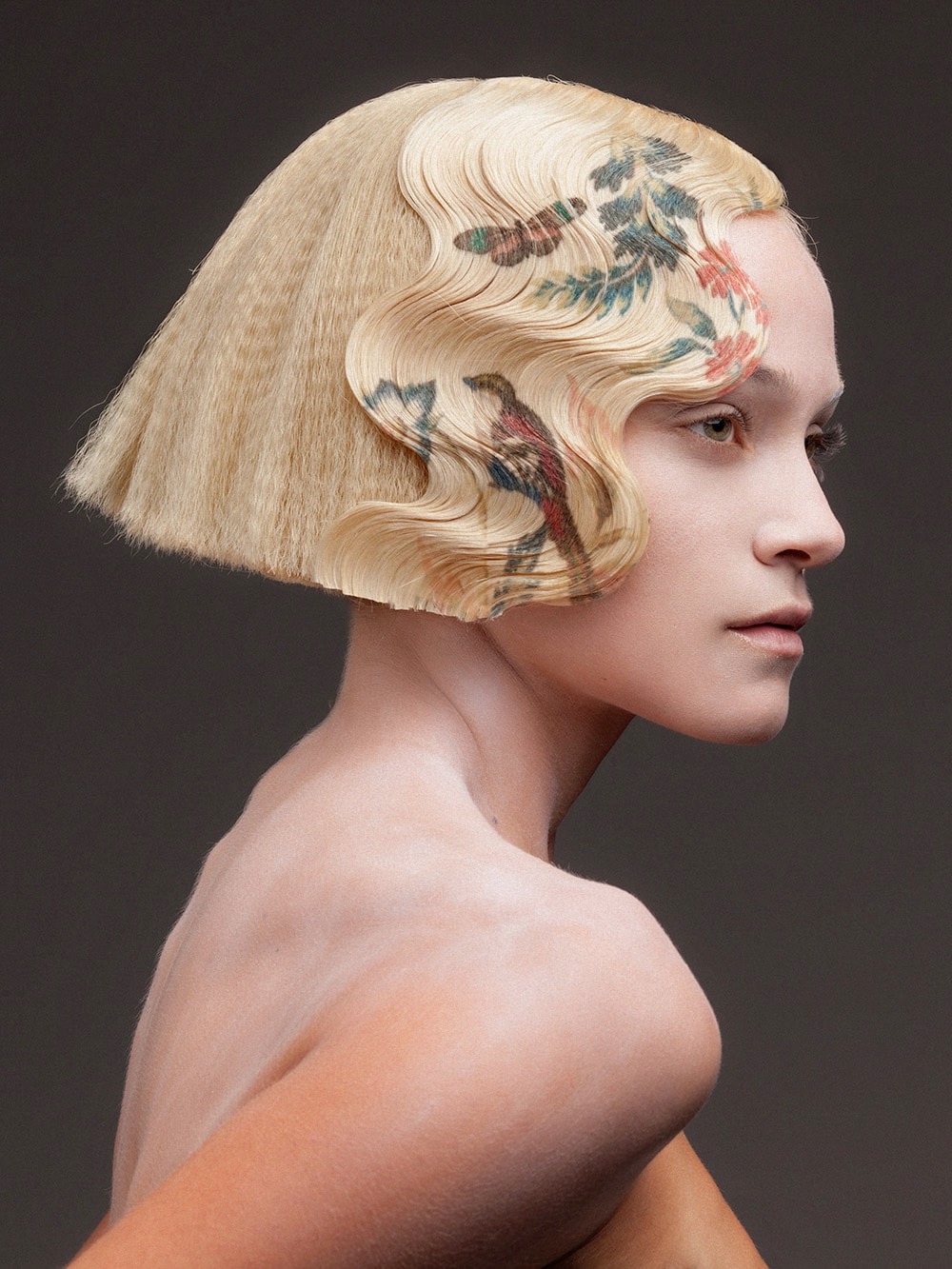 The Barcelona-based stylist Alexis Ferrer has created a printing technique to enhance blunt bobs and Marcel waves with vibrant, rich patterns that are modeled after the 'best materials for the French bourgeoisie during the XVIII century.'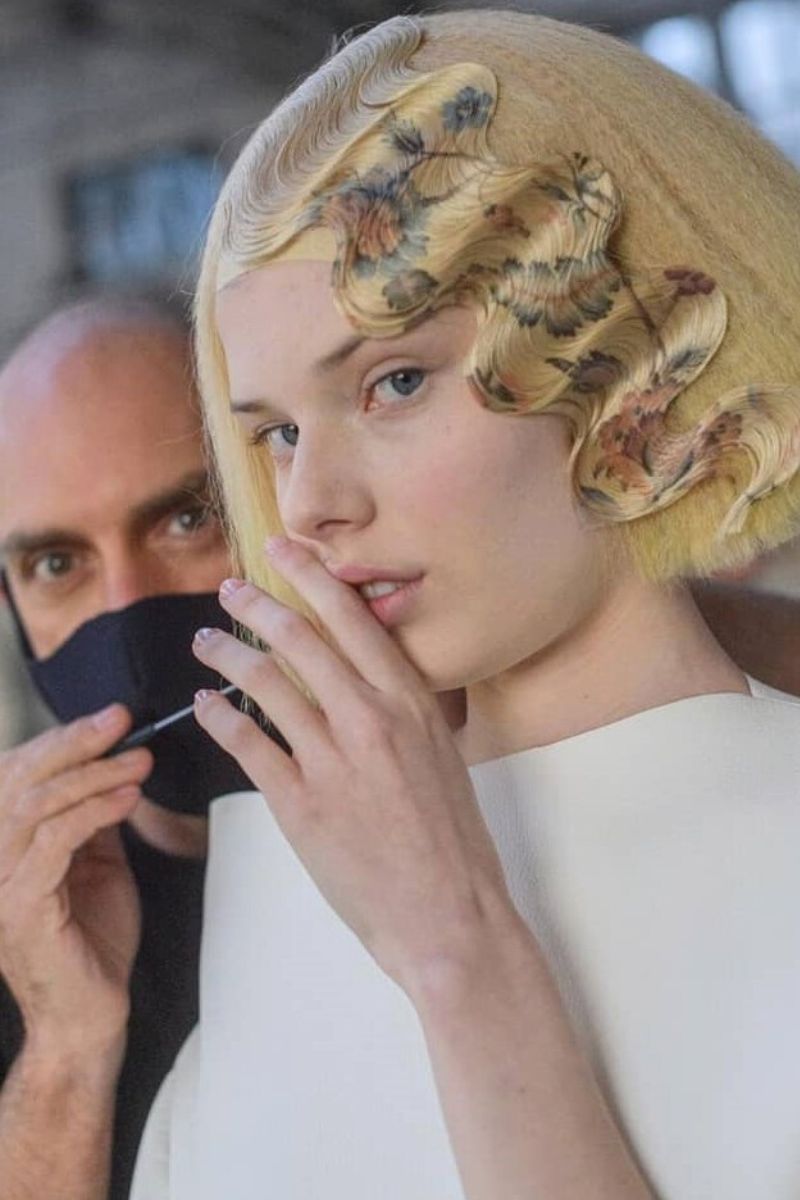 The resulting, 'La Favorite' series, shot by Rafael Andreu and starring models Emma Fuhrmann, Camila Ferreyro, and Patrizia Lombardo, combines Baroque-inspired patterns with contemporary technology by digitally adding flowers, butterflies, and birds to blonde extensions. Crazy? Yes, but anything that blooms and has flowers will always look good.
How 18th Century French Fabrics Became Printed Floral Motifs Onto Hair
The seed for this project was already planted in 2012 when Alexis Ferrer was asked to develop a collection for the Wella Trend Vision Awards, and he started exploring the options for printing on hair. In 2017, the Spanish hairstylist collaborated with designer Txell Miras whose collection was inspired by shipping containers and fishermen. The models who went down the catwalk did this with hair-disguised faces that had the fishermen's portraits printed onto the hair extensions.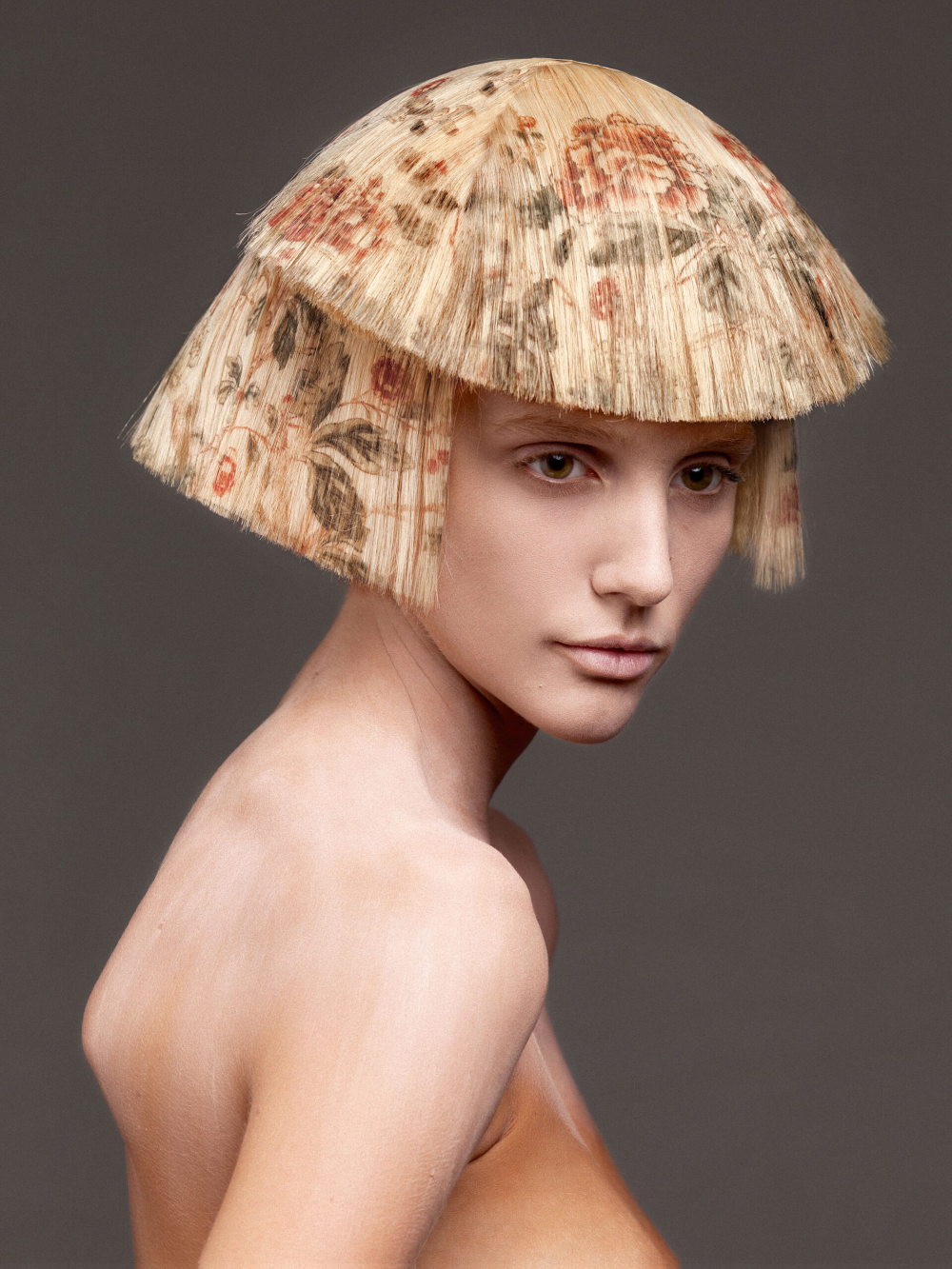 New Printing Techniques Caused His Work to Go Viral
Things started snowballing in the fall of 2020 when his work gained attention and his La Favorite collection went viral. By this time, the technique for printing floral motifs onto hair had significantly advanced, and instead of using photographic inks, Ferrer was able to do it digitally, allowing him to use color and design in a new way. The method for this was already developed back in 2011 by the Spanish 'head hacker' group X-Presion, which resulted in an award at the Alternative Hair Show a year later. With this updated method, it became possible to turn the previous black-and-white shading of his prints into colorful patterns and motifs.
La Favorite Collection
For a brief period in the fall of 2020, the reigning Spanish Hairdresser of the Year Alexis Ferrer's collection La Favorite caused the whole hair industry to pause in wonder. Blonde bobs were embellished with peonies, butterflies, and hummingbirds perched on blossoming branches in such minute detail and razor-sharp accuracy that it was obvious these designs had not been hand-dyed or stenciled on. But where did this skilled hairdresser first start to be able to create such marvelous and wondrous floral pieces of hair?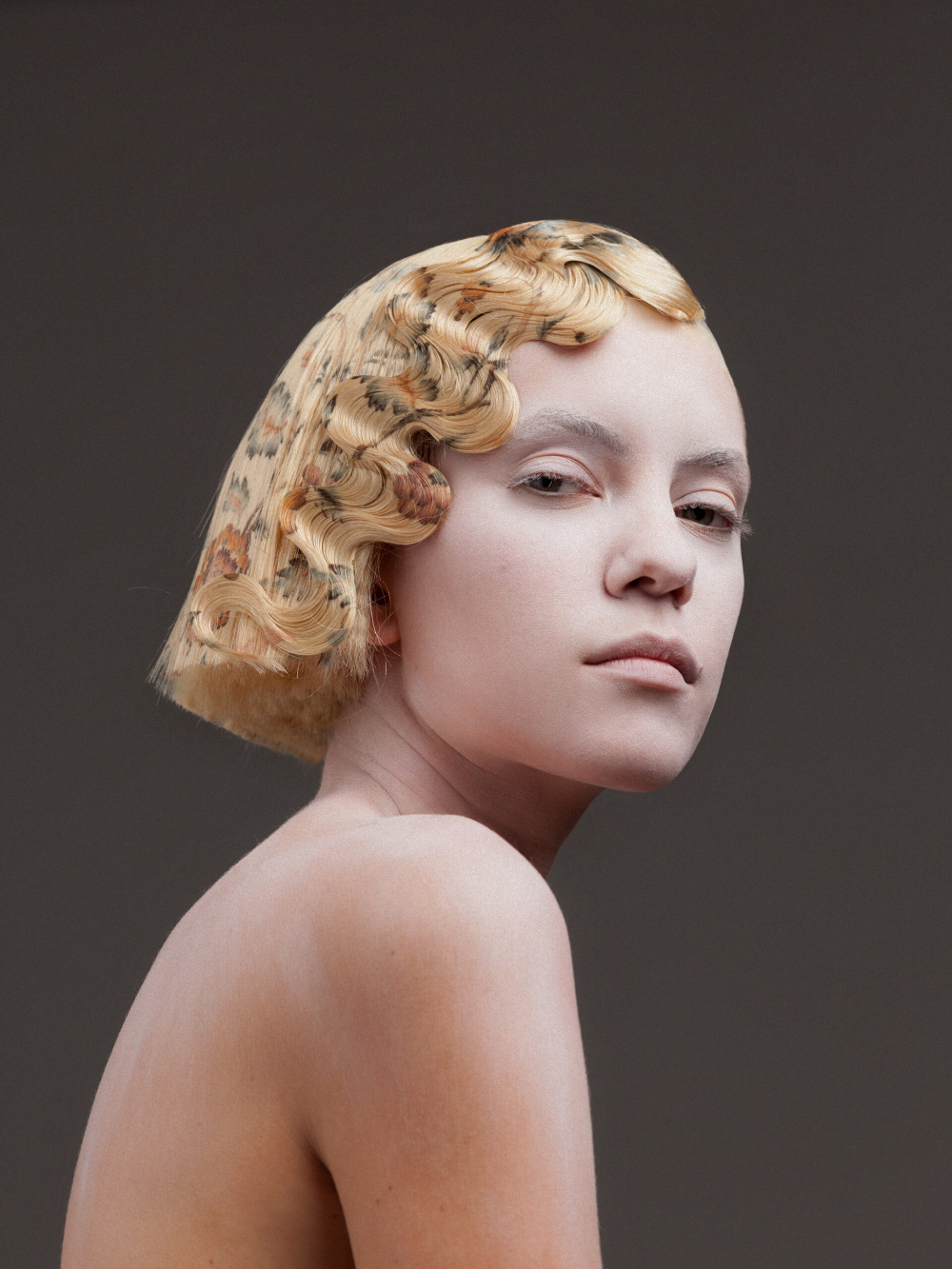 To Be Able to Digitally Print Floral Motifs on Blond Hair
In order to interpret a collection for the Wella Trend Vision Awards in 2012, Ferrer initially began investigating hair as a printing canvas. The goal of the presentation was to innovate with a hairdressing technique that isn't typically employed, and photographic printing on hair felt like the perfect approach to do so. Ferrer worked with Txell Miras, a fashion designer whose collection was inspired by fishermen and shipping containers, for the 2017 Barcelona Fashion Week. Models were dispatched down the catwalk wearing hair extensions with images of fishermen and concealed faces.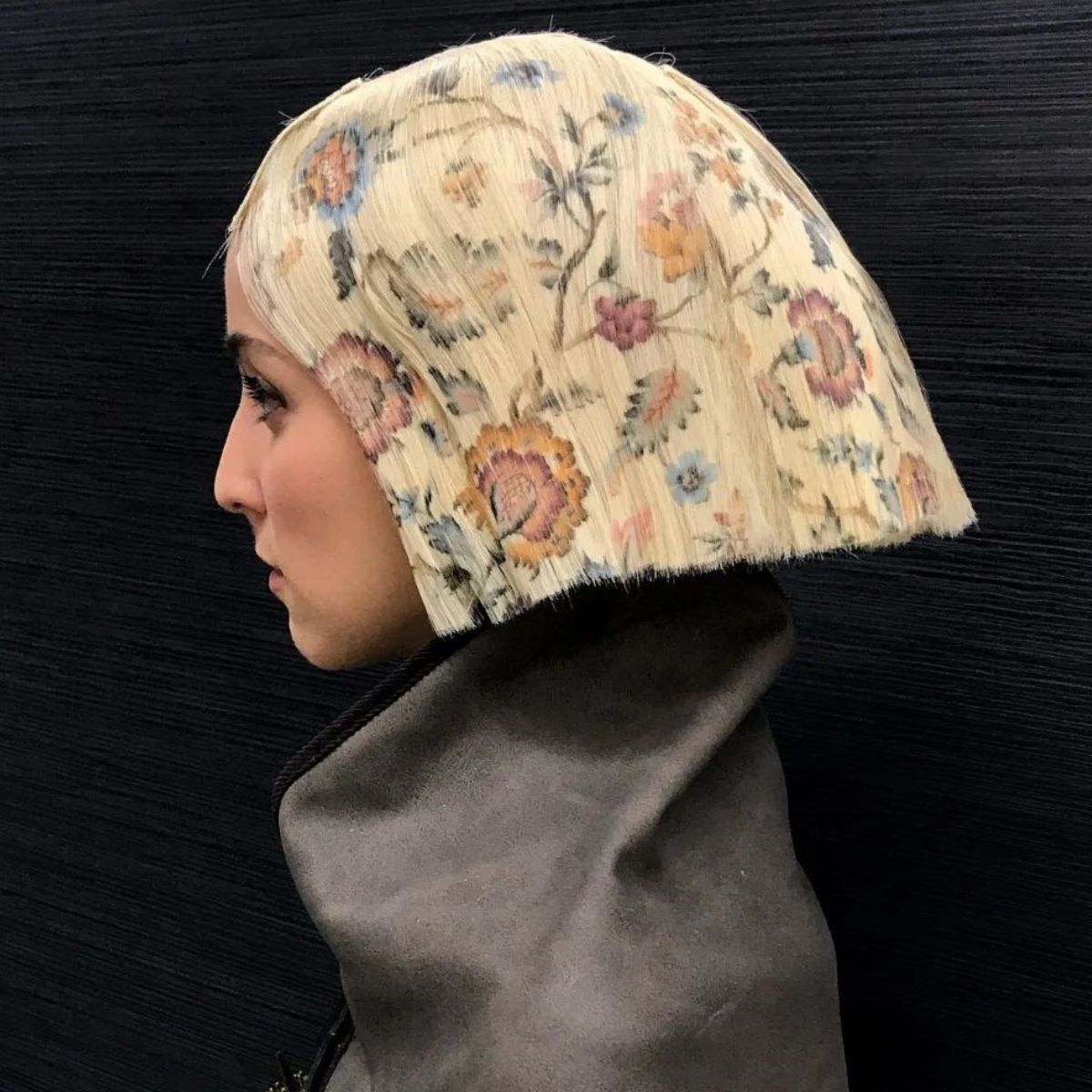 Three years later, Ferrer updated his method from using photographic inks to digitally-generated ones, allowing him to use color and design on an entirely new scale. By using this technique, Ferrer's earlier prints' limited black-and-white shading was swapped out for colorful gradients and elaborate designs.
Pushing the Limits of His Imagination
As a child, Ferrer spent most of his time in his mother's hair salon. Born in Barcelona, amidst one of the most avant-garde fashion scenes, pushing the limits of his imagination was something he learned early on. Dalí's surrealism, Gaudi's modernism, and the molecular gastronomy of Ferran Adrià were all influences that inspired him personally and in his work. For the last 20 years, Alexis Ferrer has worked on over 1,200 catwalks all over the world. With his own team of 54 employees, he currently runs four different hair salons.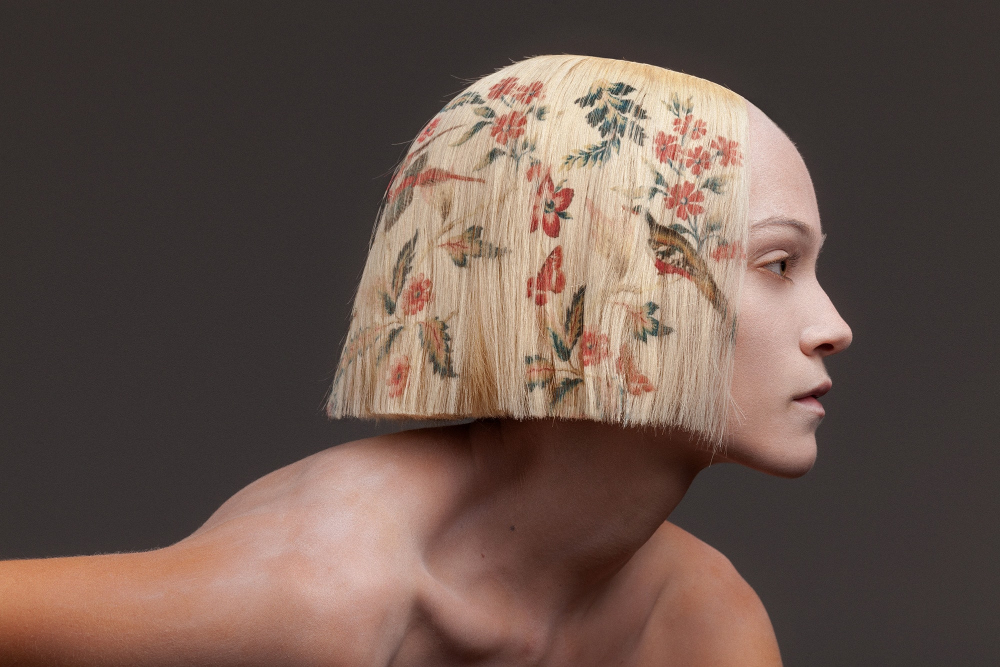 Inspired by the Best Fabrics From French Couturiers
Flowers, butterflies, and intricate little birds resting on blossoming twigs take the center stage in his La Favorite collection, for which he took inspiration from the French bourgeoisie of the 18th century. At that time, flowers and animals inspired couturiers to create the best fabrics for the French bourgeoisie. Those prints didn't only magnify the extraordinary dresses of the past but also adorned the walls of many villas.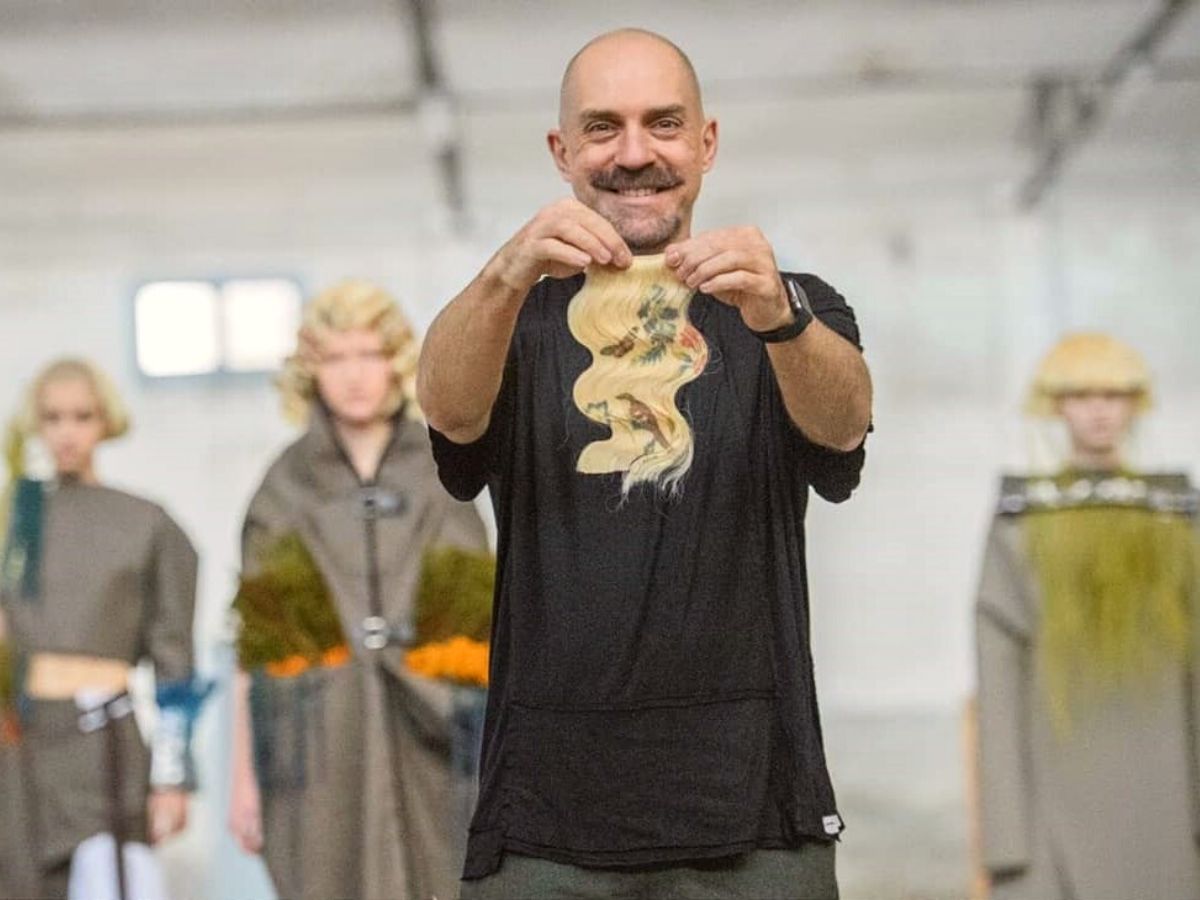 It's crazy what the love for flowers and fashion can create once they meet. This work of art is only one of the great fashion and floral trends that'll be coming up in 2023. To see more of Ferrer's work and behind-the-scenes images, visit his Instagram page.