Although Floricultura is a company that is sought for its spectacular Phalaenopsis orchids, what you may not know is that they are also leaders in breeding Anthurium plants. They specialize in propagating tropical plants, and it is no question that these seven new anthurium varieties will be trending and taking over your favorite spots at home.
Coming Soon - 7 New Anthurium Varieties by Floricultura
With bold colors trending in 2023, you can expect to see all types of not only green plant varieties but extra colorful ones invading indoor and outdoor spaces. Such is the case for the new Anthurium varieties coming soon, which have already caused quite a lot of curiosity among Anthurium lovers.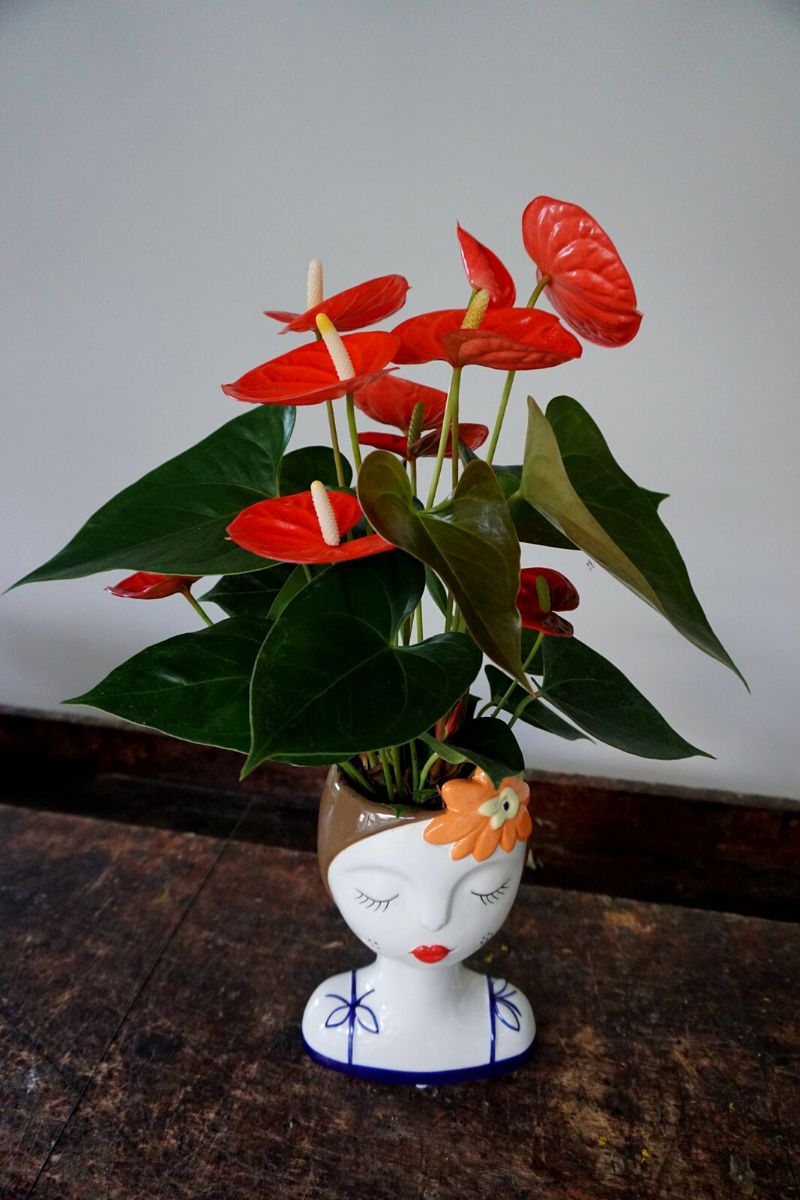 Although these varieties do not have names yet, only test numbers, what you can do for now is sit back to enjoy the show and the beauty, and the rest will come before you know it. Meet the seven Anthurium varieties and the characteristics of each that'll have you head over heels (listed by coding numbers):
1. #1032
Starting off the Anthurium galore, this gorgeousness featured a pastel salmon color, perfect for the spring and summer seasons. It is suitable for pot sizes 12-17cm and is a very fast grower. One of the greatest benefits of this type of anthurium is that it places its flowers well above the leaves/crop, and best of all is cold-tolerant.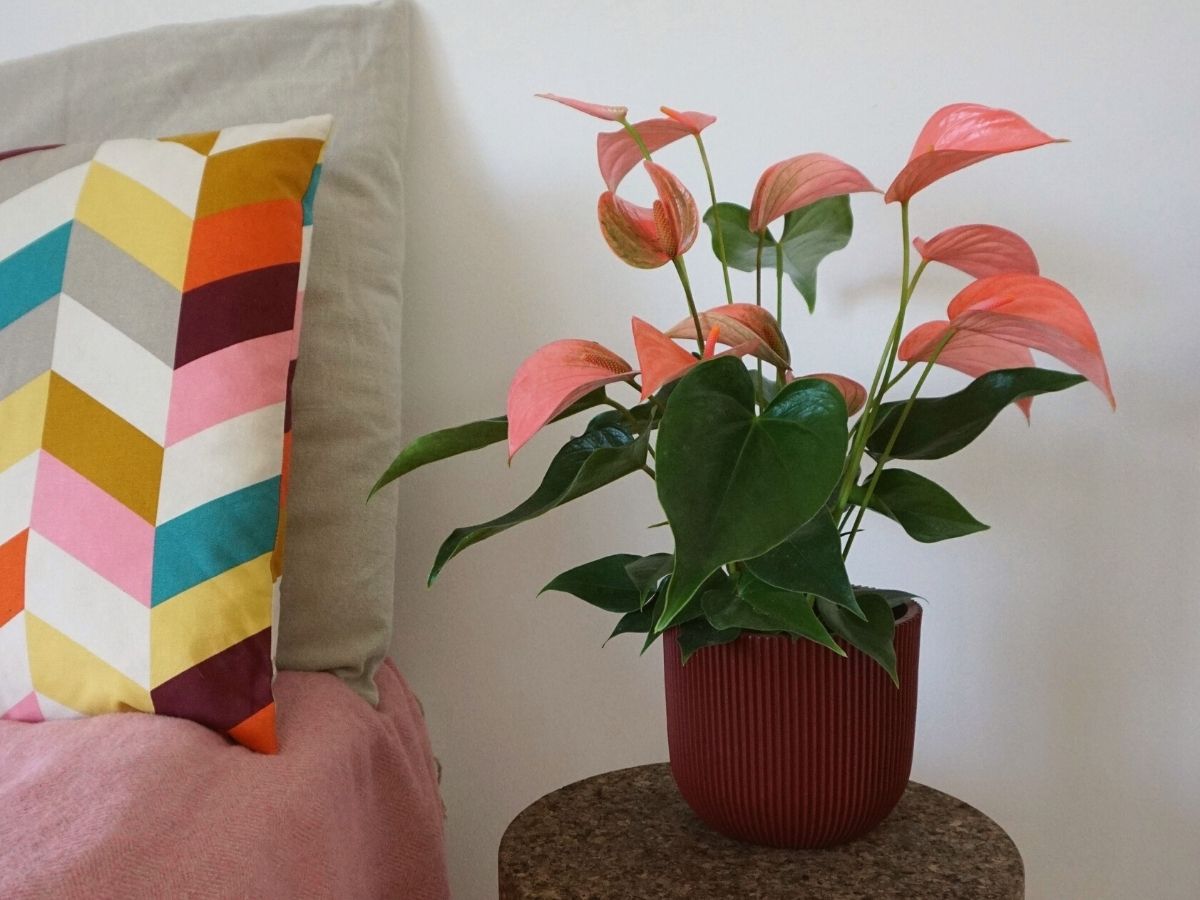 2. #1049
These Anthurium varieties attribute a brownish-black color and they are extremely unique in the market. Above this, they are a quirky flower type and give flowers easily. If you're one of those people that love having blooming plants and flowers around, this Anthurium is it for you. As per the variety 1032, this one is also a fast grower and cold-tolerant as well.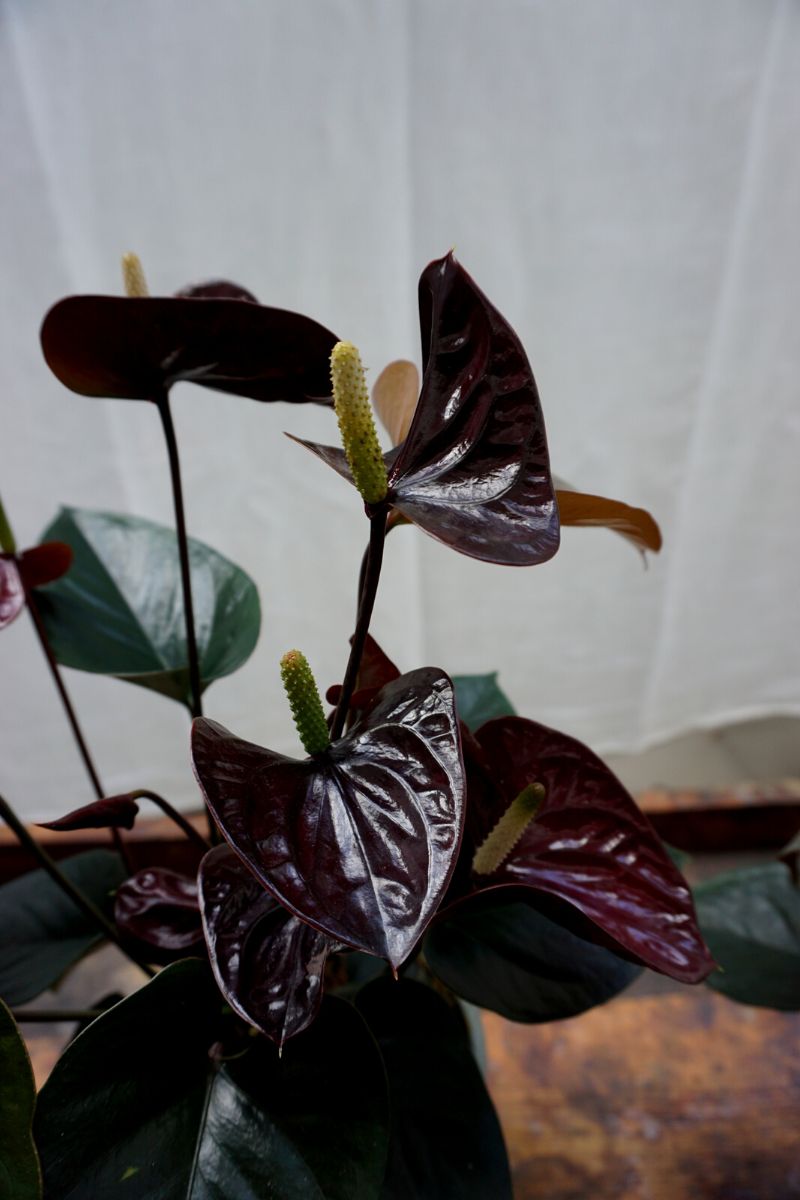 3. #1053
Who doesn't love a red anthurium to have as the main protagonist at home? Its beautiful red color along with the tough flower shape this plant features makes it one of the most optimal choices to have. It is a gorgeous full compact plant that is suitable for pot sizes 12-14cm. If you want to start your Anthurium journey, this might just be the sign you were waiting for.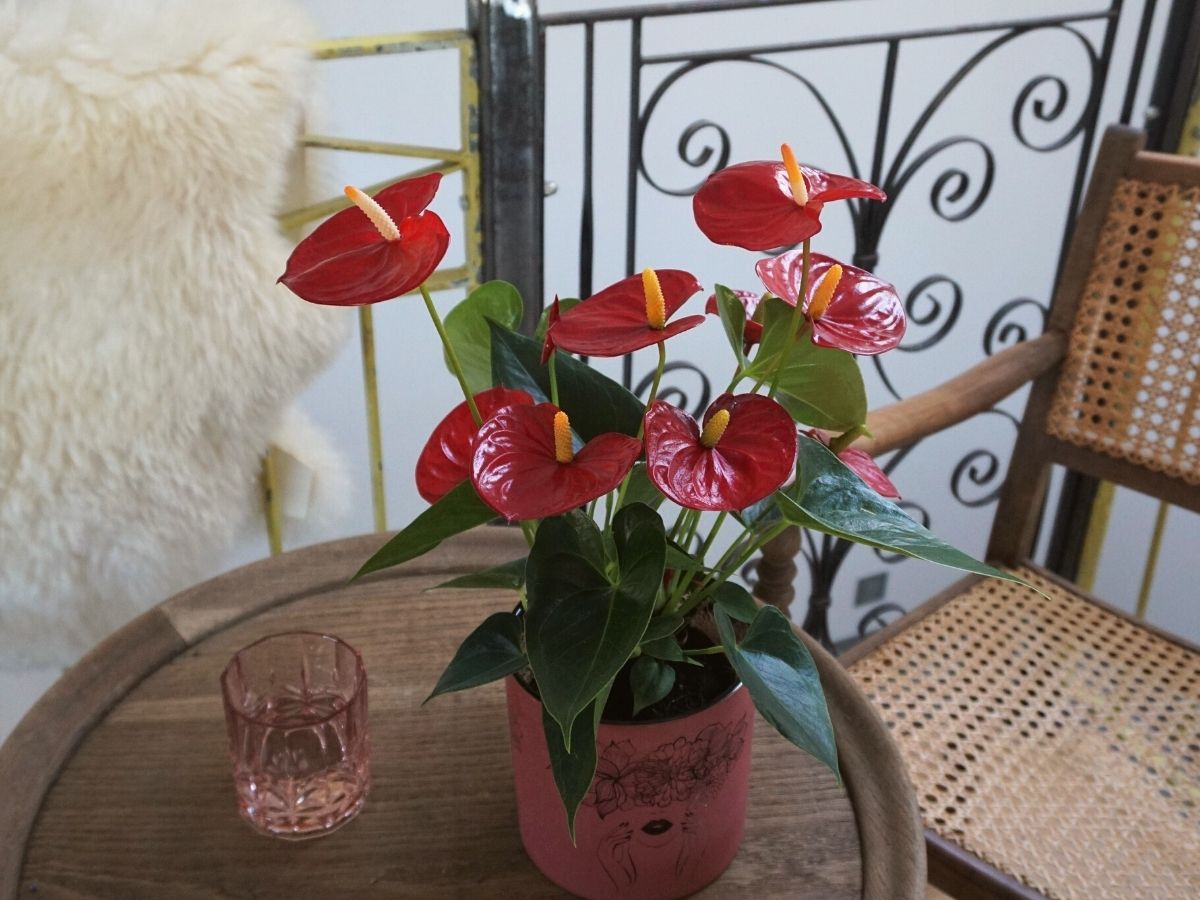 4. #1060
In the midst of spring, there's nothing more beautiful than having bold colors around. Anthurium 1060 has a stunning orange color and a tough flower shape as well. What you might want to keep in mind is that this specific Anthurium has the same appearance as 1053 and is also very cold-tolerant and is a spectacular full compact plant. You can't go wrong with these colorful Anthuriums!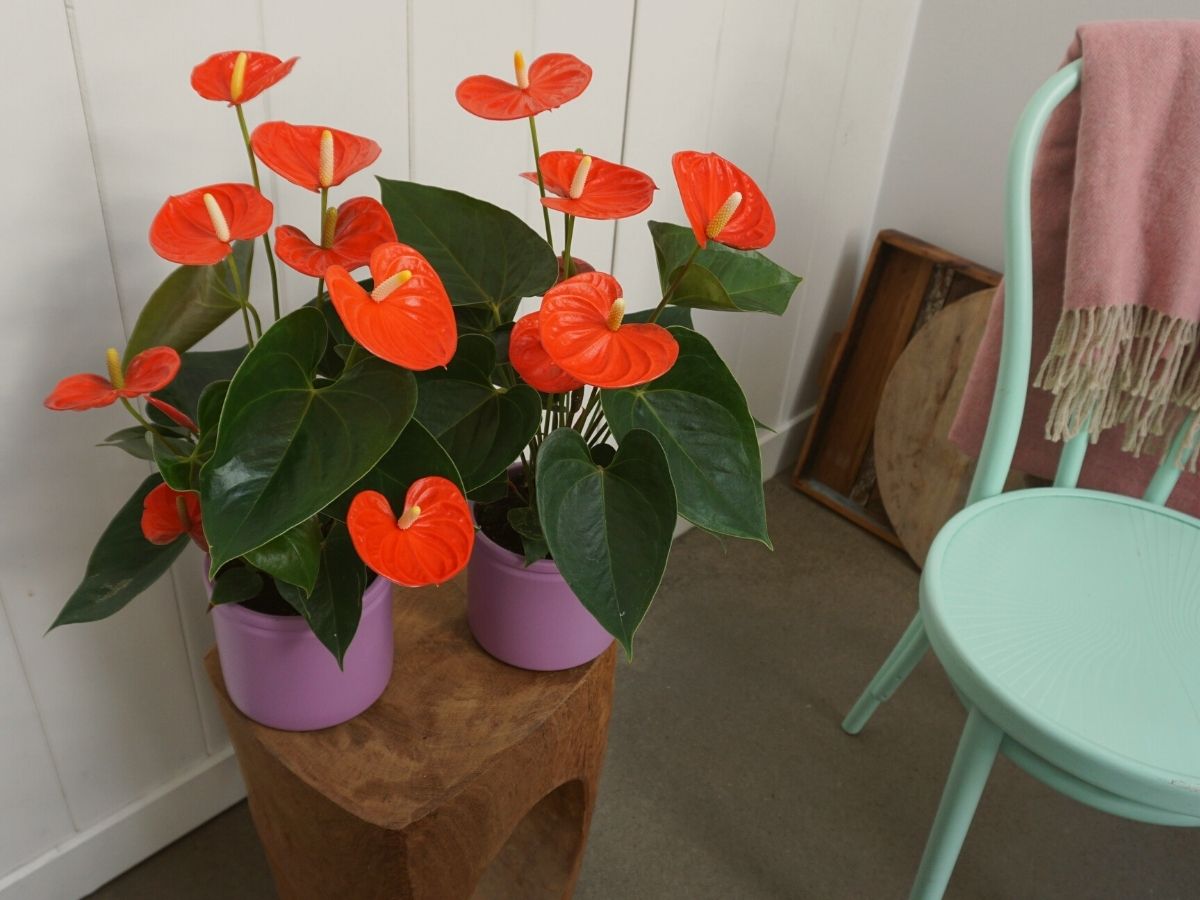 5. #2107
Who is a fan of white? Exuding delicacy, innocence, and purity, this white-toned anthurium will add just the perfect softness to your spaces. Anthurium 2107 is suitable for pot sizes 14-17cm, and one of its most beautiful features of it is its dark green foliage. The perfect combination most would say.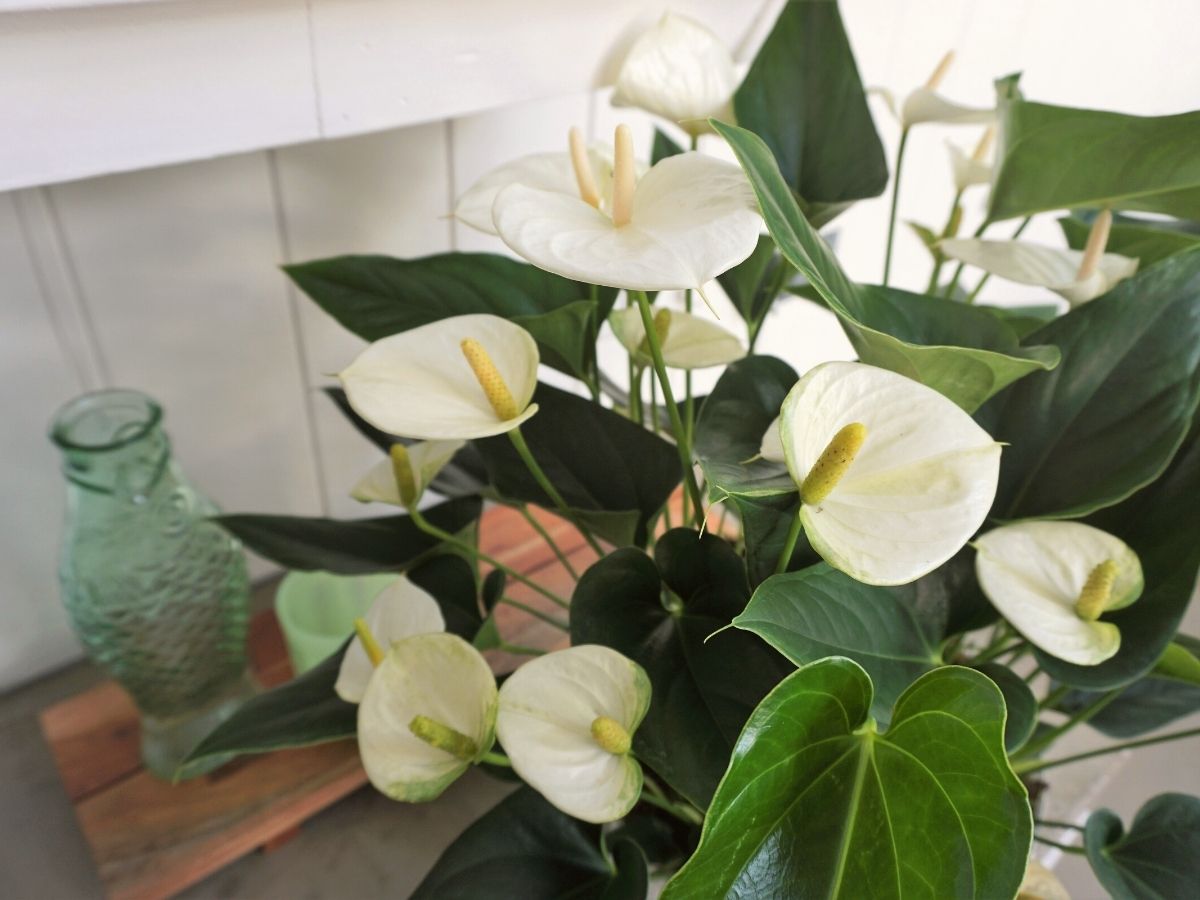 6. #2511
Just like the other Anthurium numbers mentioned previously, this one is also a true gem because of its pink color along with the hip/trendy narrow-folded flower shape it has. One of its major benefits is how it'll give you a sea of ​​flowers while being a nice compact plant. This Anthurium is suitable for pot sizes 7-12cm.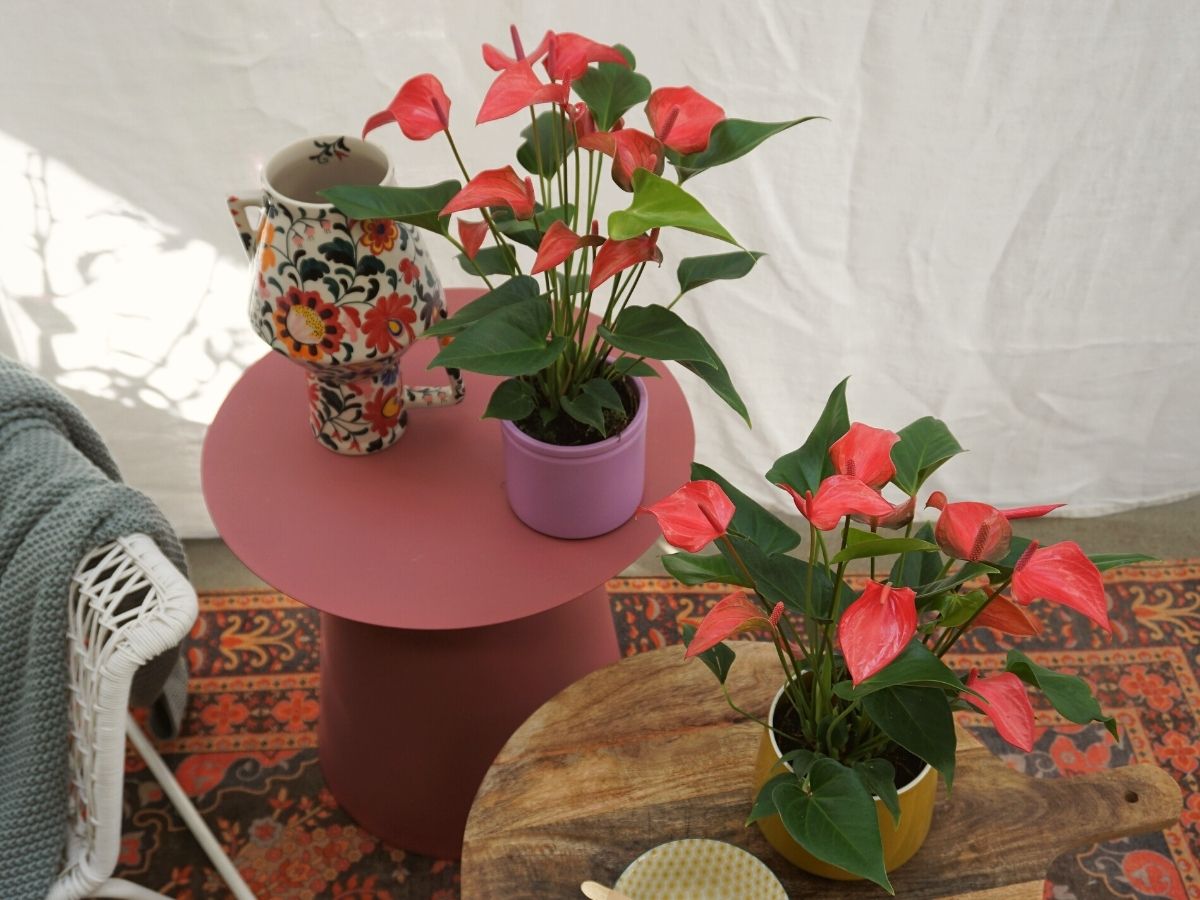 7. #3718
Last but not least, the newest Anthurium compilation ends with this stunning brown variety. It shows beautiful shiny flowers with a playful flower shape, along with leaves that have a beautiful deep green to slightly brown color. Not to mention that the plant is neatly full and is suitable for pot sizes 14-17cm.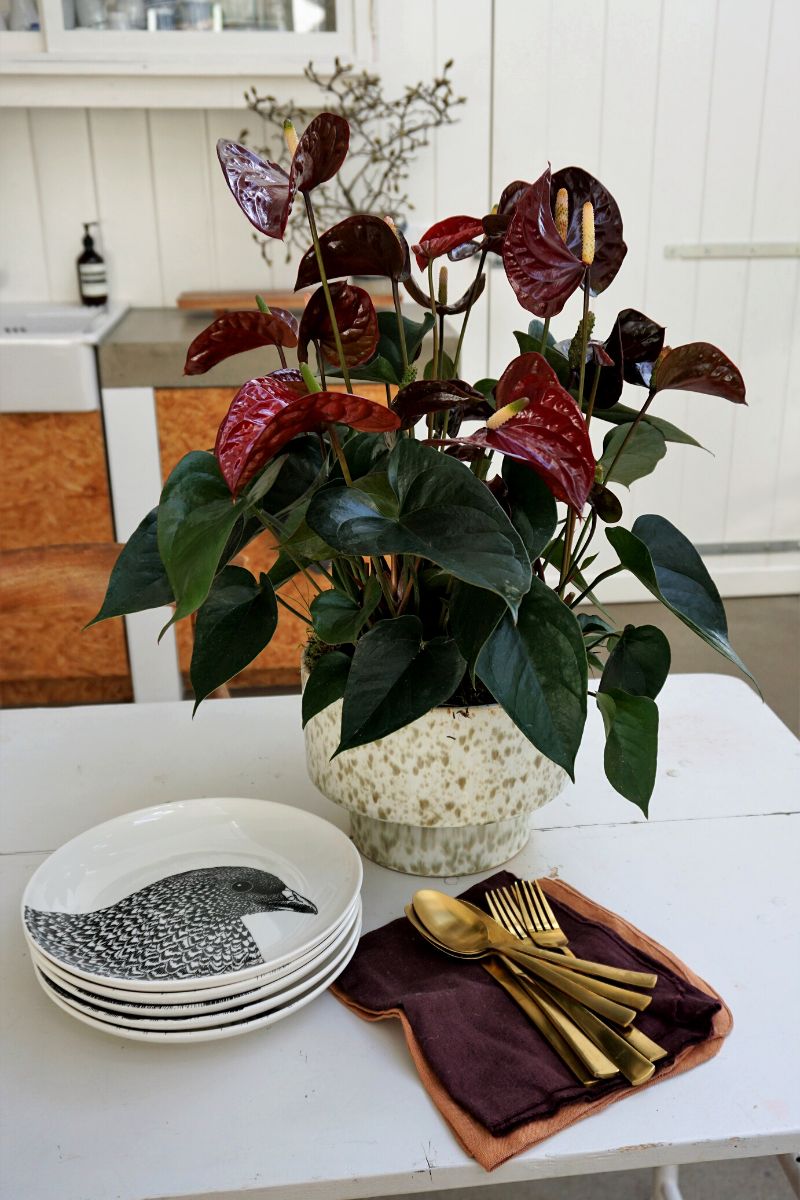 What to Know About the Origin of Anthuriums
Anthurium plants are a genus of flowering plants that belong to the family Araceae. The genus includes around a thousand species, but the most commonly known and cultivated species is Anthurium andraeanum. This species is popularly known as the flamingo flower, tail flower, or laceleaf.
Anthurium plants are native to the tropical regions of Central and South America, as well as parts of the Caribbean. They are epiphytes, which means they grow on other plants, typically in rainforests, and they also grow on the forest floor.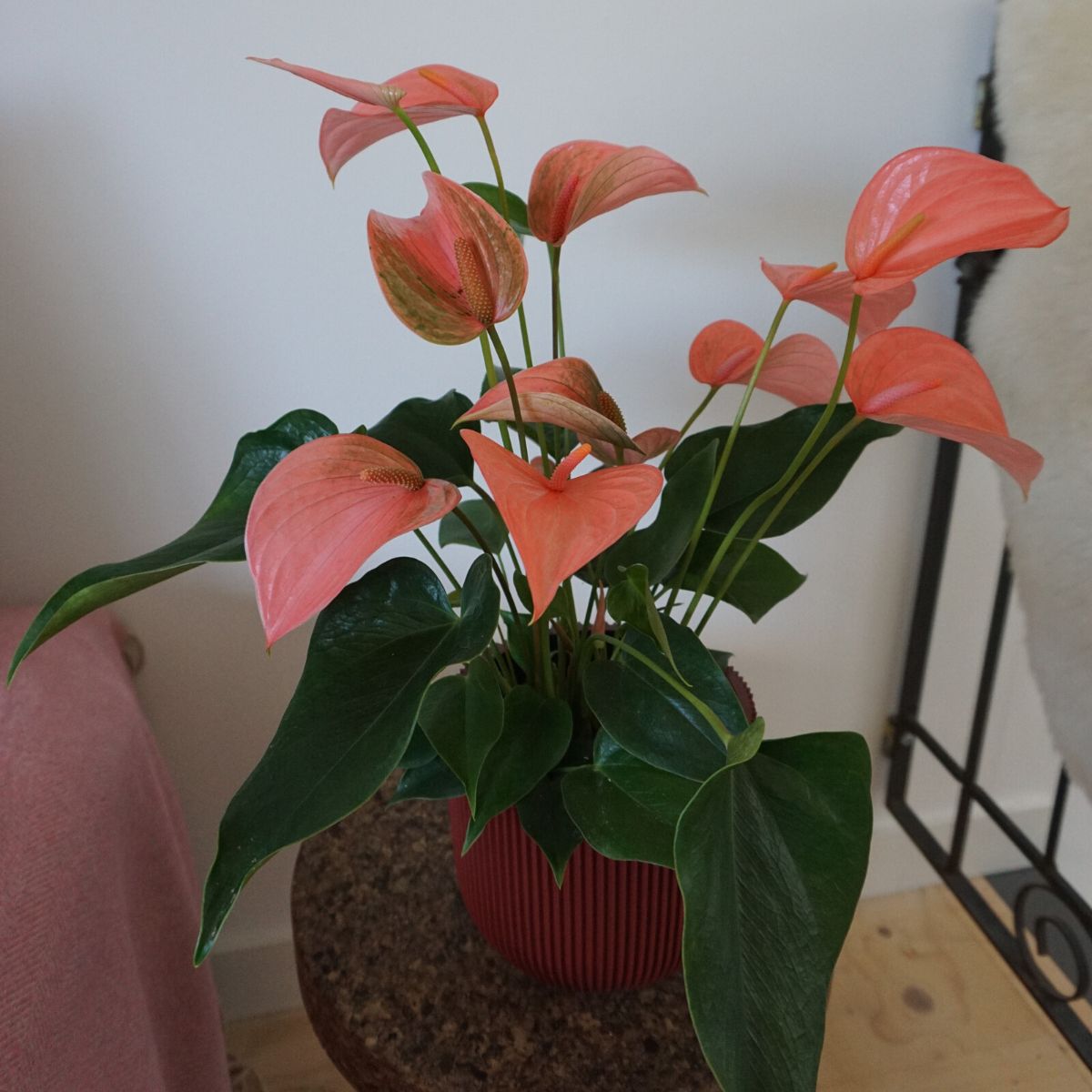 Anthuriums are prized for their ornamental value and are cultivated as houseplants and cut flowers. They have large, glossy, heart-shaped leaves and a distinctive, colorful spadix or spike that protrudes from a modified leaf called a spathe. The spadix contains the true flowers of the plant, which are small and densely packed.
In addition to their ornamental value, anthurium plants are also used in traditional medicine in some cultures. They are believed to have antibacterial and anti-inflammatory properties, and the sap of some species has been used to treat skin ailments and wounds.
More About Floricultura
Tropical plants are Floricultura's passion. They have specialized in the propagation of orchids and tropical plants since 1933. A desire for perfection and the aim to develop strong, profitable, and distinctive varieties for their customers are the driving forces behind the company and its staff.
The only thing we can say is to stay tuned! All of these anthurium goodies are coming before you know it. For now, enjoy their beauty.