Waiting for a sign to start decorating your house with the most magical plants? This is it! And best of all, anthuriums by Floricultura are here to give your indoor spaces a full-on transformation. Not only will they add a splurge of color, but also create a very original and distinctive visual effect.
Autumn Is Here and So Are the Anthuriums by Floricultura
Anthurium plants are available all year round, that's true. But they have this typical extra touch of color when the darker days approach. Summery plants are gone, and we get in the coziness mood with autumn colors.
Making your own living room look fall-tastic is not difficult at all, especially when having anthuriums by Floricultura. Anthuriums have a lovely way of harmonizing any ambiance with just their presence, given their lush colors and spectacularly-shaped leaves.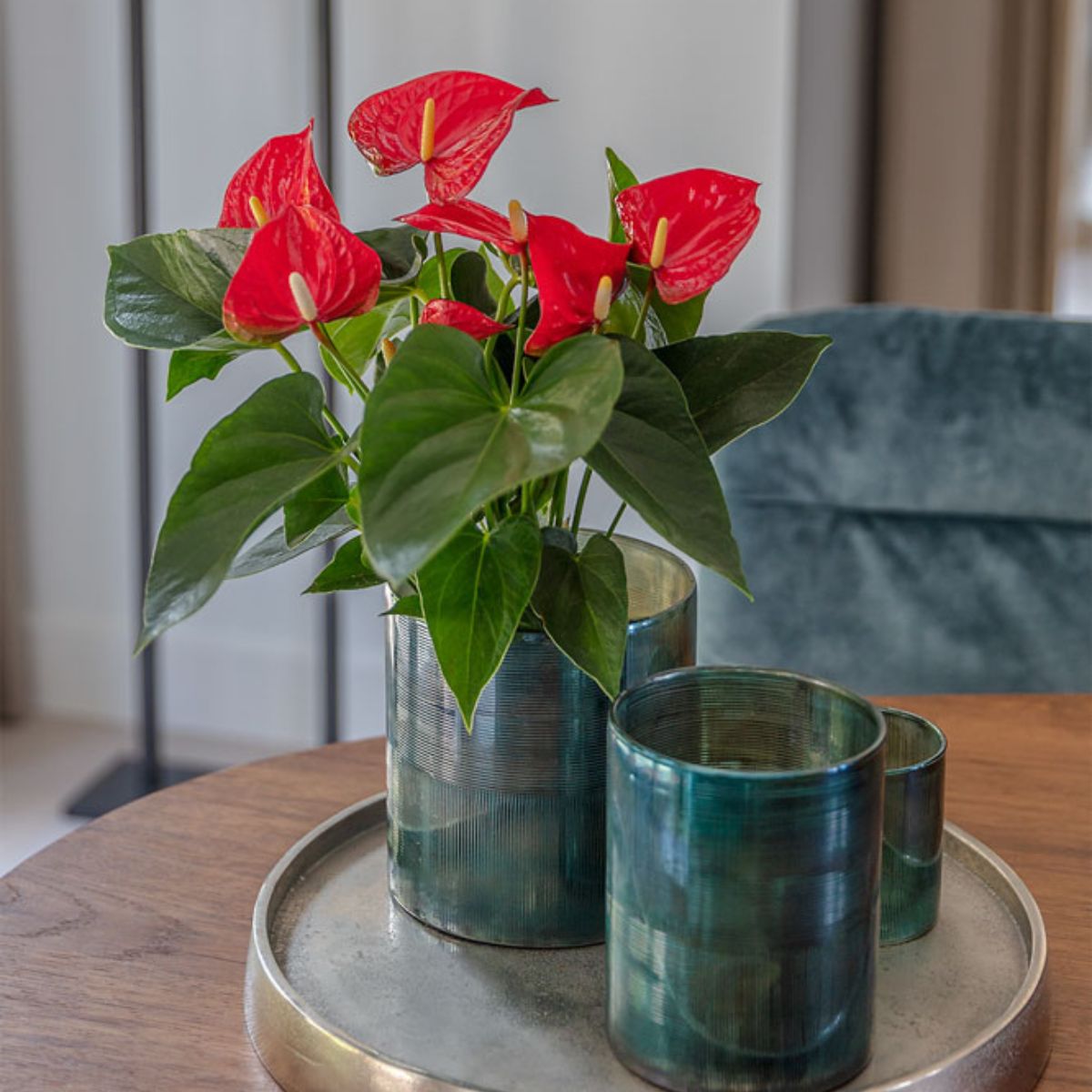 The best part? The endless possibilities for placing these stunning plants in any indoor spot you want! Wherever, whenever, anthuriums will always glamorize and enrich the environment.
Where Can You Place Your Favorite Anthuriums?
Here are a couple of ideas tossed for you to make the most out of your anthuriums. You can first start by simply grouping a couple of lovely Floricultura anthuriums together on a pretty cabinet by placing them in various pots. This way, you'll immediately add a unique texture to your most cherished spaces.
Alternately, you might wash the plant to remove the potting soil and set it on a table, to give a more elegant and sophisticated look. One thing is for sure, these tiny pieces of art that nature lets us enjoy can offer any space a wonderful, exotic look that will brighten the autumn season.
This Autumn All Eyes Are on Anthuriums by Floricultura
Floral professionals and advocates have revealed the ultimate news- Anthuriums are indeed the plant you're going to fall in love with this fall. Wondering why? Their prominent colors, besides being easy to care for, and a plant that is happy on its own or in a group, the anthurium is set to be the houseplant of the season.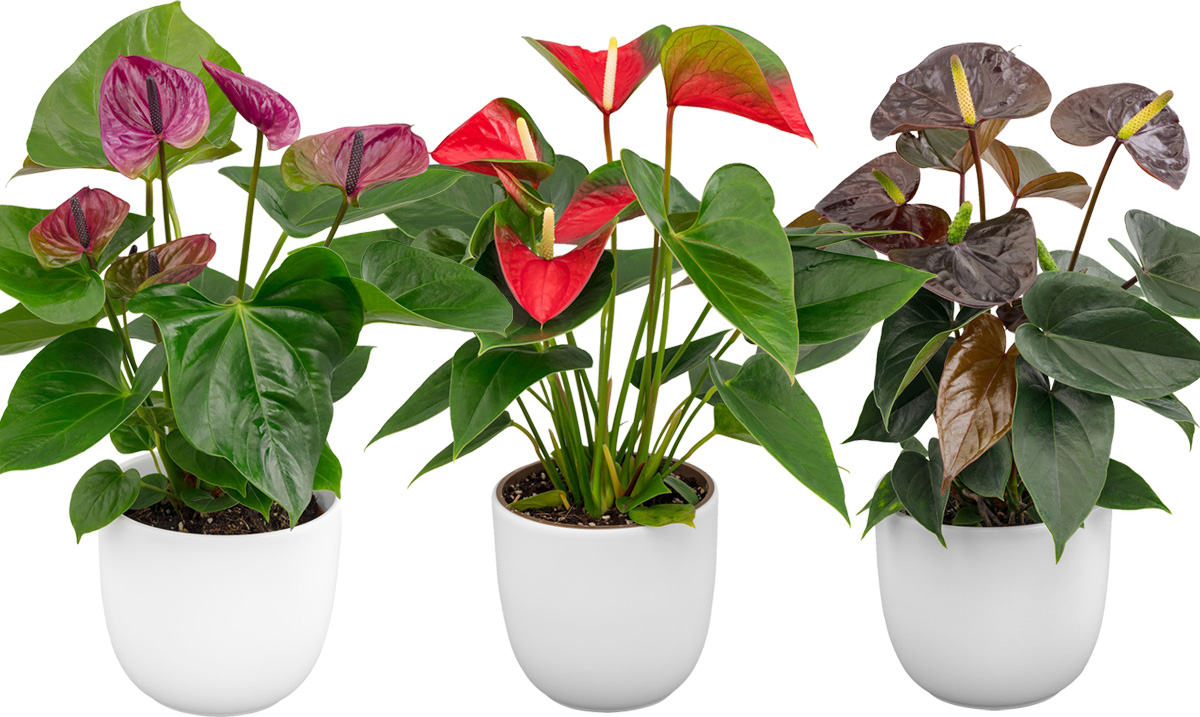 Go ahead and get a head start on fall, and let your flower indecisiveness get solved by adding a dose of these to your home.
A Few Reasons Why Your Indoor Spaces Will Thrive and Look Stunning With Anthuriums
Let's start with the fact that although the fall season is coming up, anthuriums by Floricultura will always be a plant that will immerse and enchant your house and indoor spaces with incredible tropical vibes. Autumn + a dose of tropical feels might be the answer you've been looking for.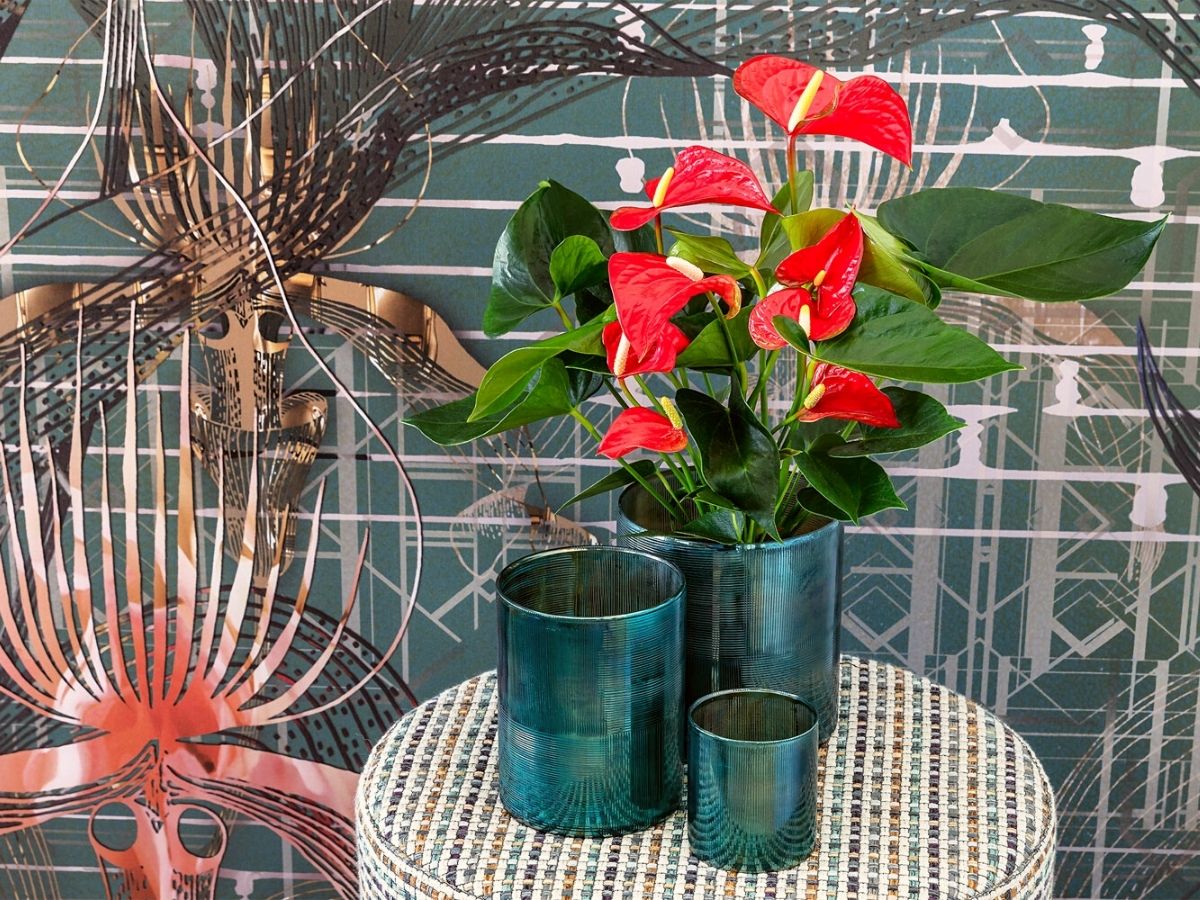 When utilized in your own indoor garden, anthuriums' "flowers", which are actually modified leaves, offer the plant an even more unique and exotic appearance.
Instant Upgrade of Any Space Using Anthuriums
Anthuriums have gained popularity because their vivid waxy heart-shaped petals pick up on the tropical trend that's been dominating home decor and interior design in recent years. The gorgeous houseplant presents a modern twist on a flowering houseplant, with tropical vibes that will instantly upgrade any space, guaranteed.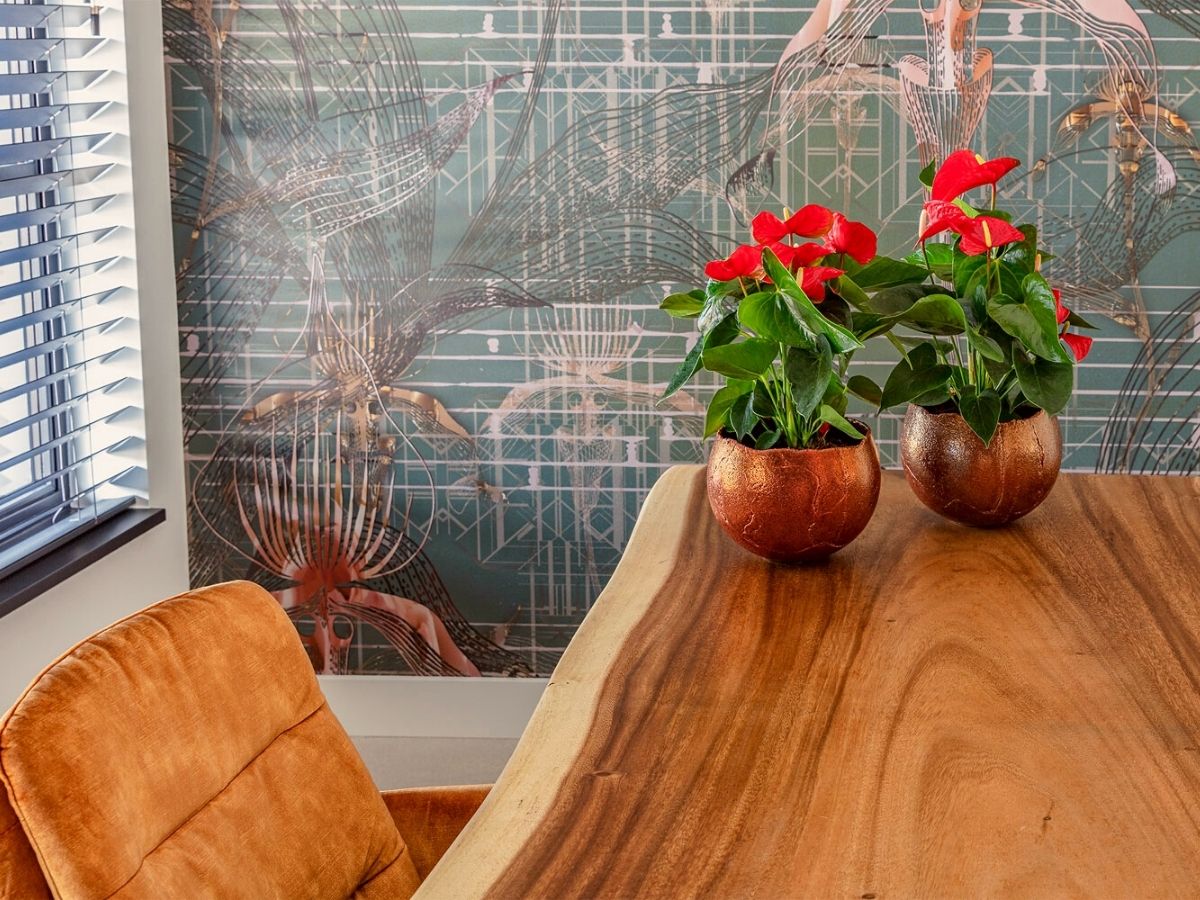 You know what time it is! Time to get your favorite anthurium plants by Floricultura to adorn any indoor spot and get them ready for the autumn season.
A Special Symbolism Behind Anthuriums
The most precious part about having such beautiful plants surrounding you is knowing the symbolism behind them. Anthuriums symbolize qualities like hospitality, happiness, and abundance.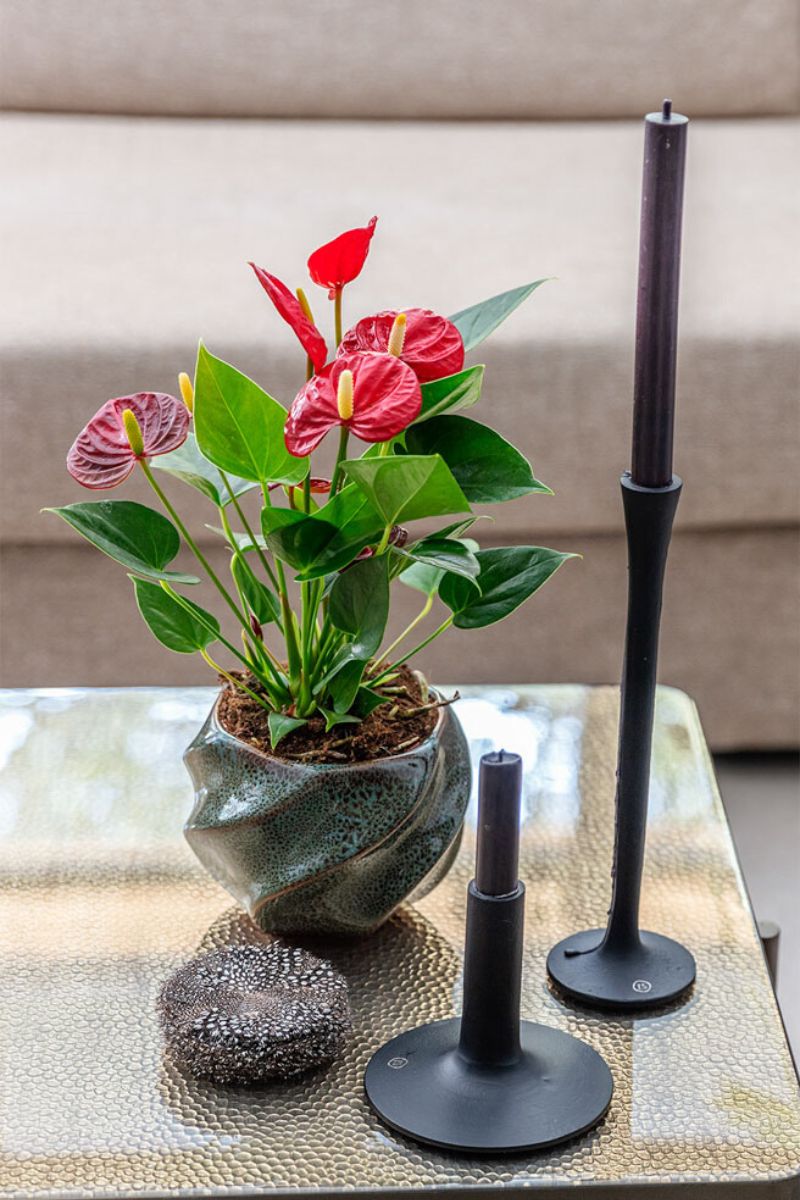 When it comes to specific colors have in mind that red anthuriums represent love and lust, while white anthuriums symbolize innocence and purity. PS: Anthuriums by Floricultura besides looking spectacular at home, can also be a precious gift to give to your loved ones this autumn and the rest of the year!
More About Breeder Floricultura
Tropical plants are their passion. They have specialized in the propagation of orchids and tropical plants since 1933. A desire for perfection and the aim to develop strong, profitable, and distinctive varieties for their customers are the driving forces behind Floricultura and its staff.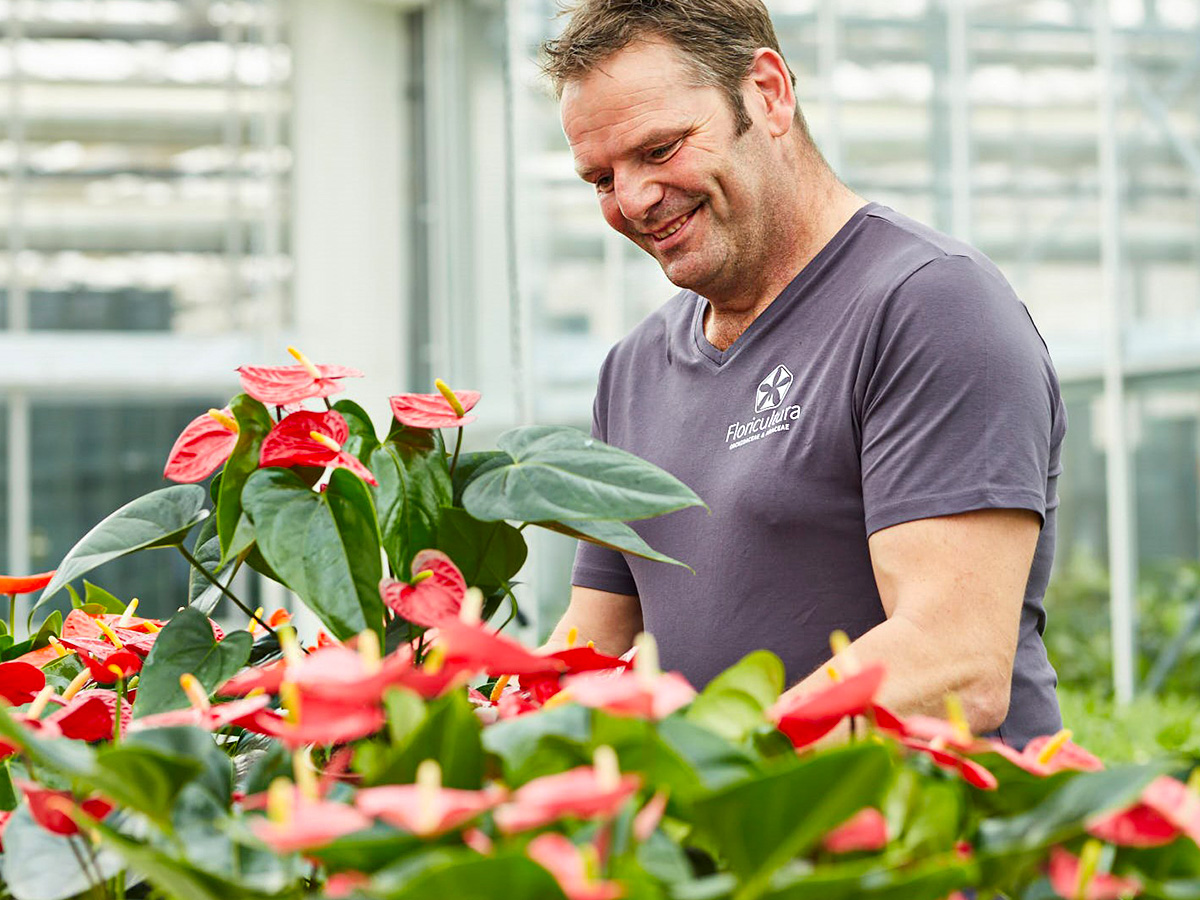 Flowers and Plants for Everyone
At their locations in the Netherlands, India, Brazil, Poland, China, and the United States, Floricultura creates and produces a wide range of orchids, anthuriums, and spathiphyllum for every grower, every climate zone, and every kind of consumer. Only the novelties that meet the most stringent quality requirements are introduced on the market.