Bergendy Cooke studio from New Zealand designed 'Maison Brummell Majorelle', a sculptural boutique hotel in Marrakech, with inspiration from Moroccan architecture. For all the architecture fans out there, you're going to love this.
A Hotel by Bergendy Cooke Giving True Moroccan Vibes
The hotel, which is located near Marrakech's iconic Majorelle Gardens, was created in partnership with Moroccan architect Amine Abouraoui to mirror local architecture and commemorate the site's heritage with a modern touch. The studio aimed to create a playful foreign interpretation of recognizable Arabic architectural elements combined with a reference to the ancient rampart walls of the Marrakech Medina Bergendy Cooke, the studio's founder, recently shared.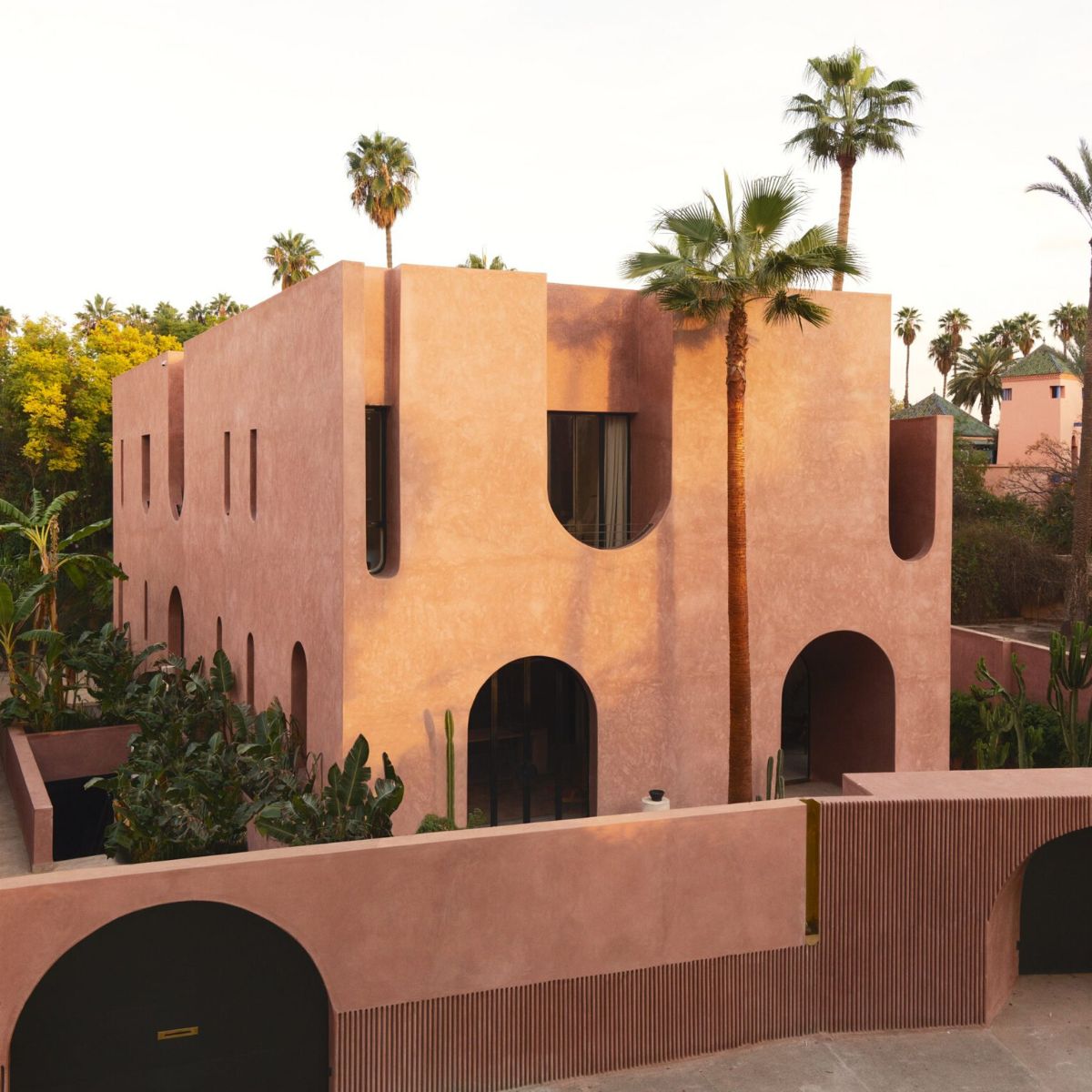 They have created a unique and playful contemporary language while maintaining a textural reference to the site's rich history, inspired by the local vernacular but without replicating it.
A Detailed Description of the Sculpture
The studio built the hotel as a monolithic sculptural mass with huge curving recesses and openings cut into its face, drawing inspiration from arched shapes seen in neighboring architecture. The base floor has arched tunnels and entrances, while the first floor has U-shaped balconies and windows of varied scales that mimic the carvings on the floor below.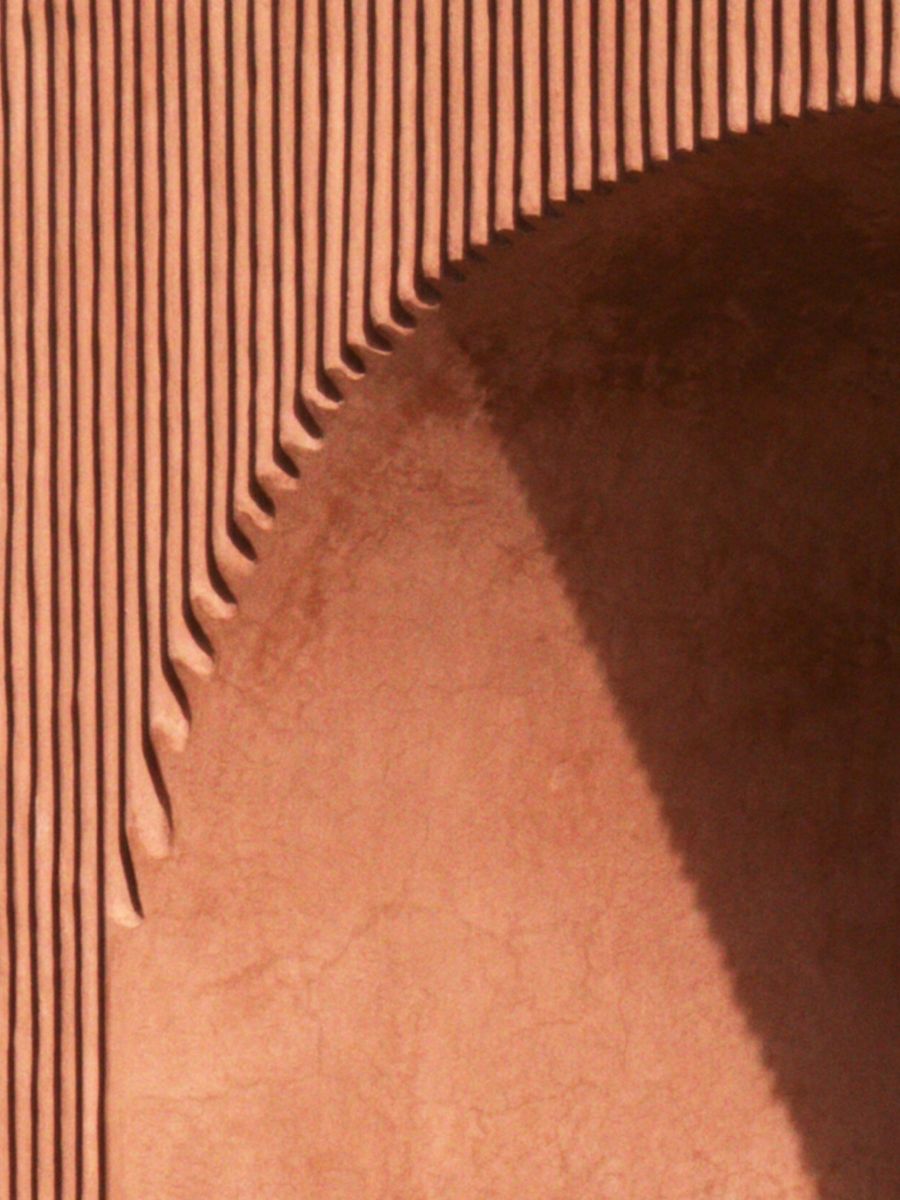 The architecture firm embraced instantly recognizable elements of local architecture like the arch but did not want to replicate it, so they reversed it to create openings at higher levels, balconies, and recesses. For them, it was an exercise in reduction, reducing the language to just singular elements.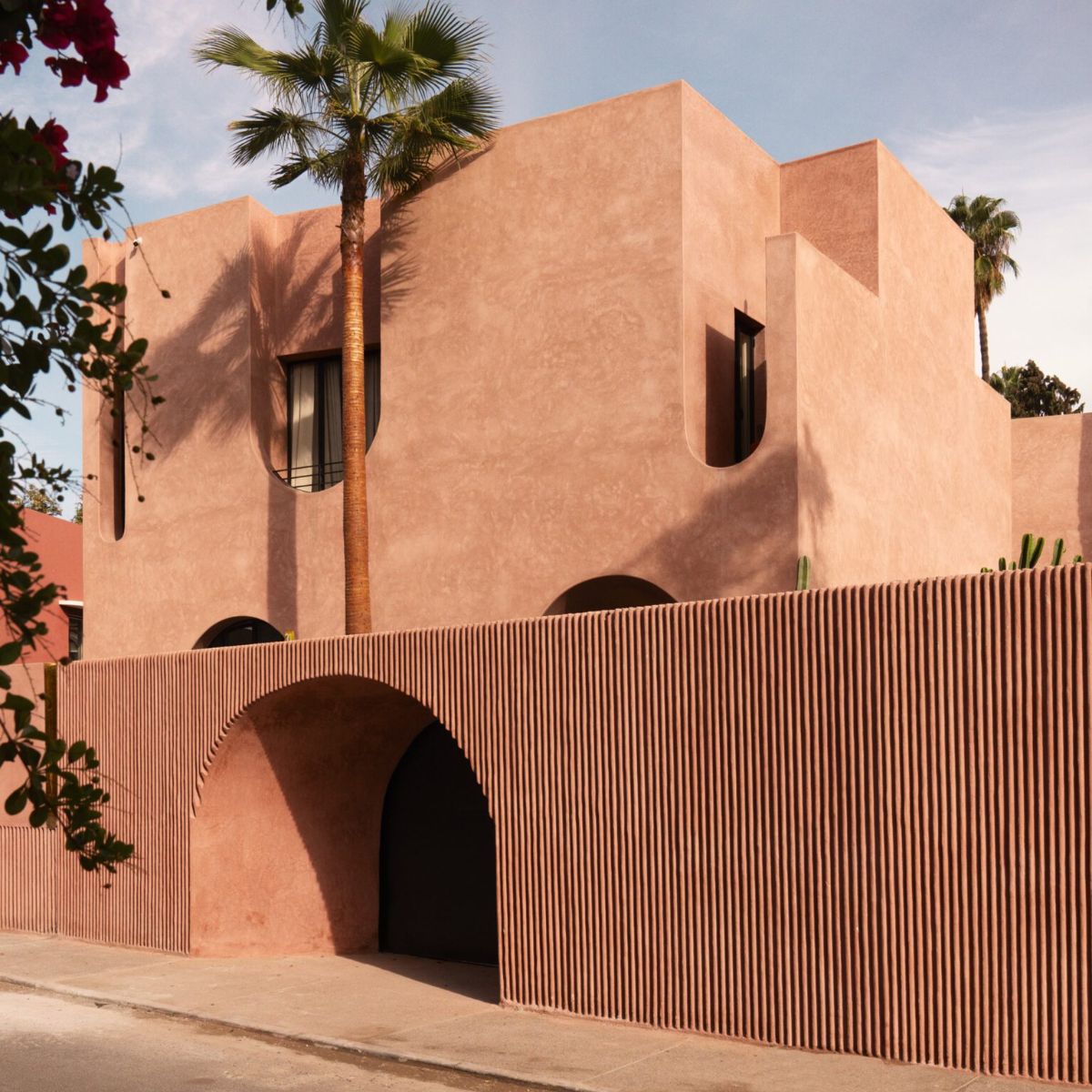 Maison Brummell Majorelle is covered in a pink-toned blend of earth and quicklime and is bordered by a matching wall carved with a pattern of vertical lines. Two curved black doors set back into the sculptural wall open to a plant-filled terraced garden. Variable levels of planting form private gardens for guests and a dynamic layer of foliage throughout, contrasting with the sculptural building form and enhancing the idea of an urban oasis. A stairwell that winds beside a slope brings guests to a tunnel with a spectacular brass door at its conclusion that leads to the hotel.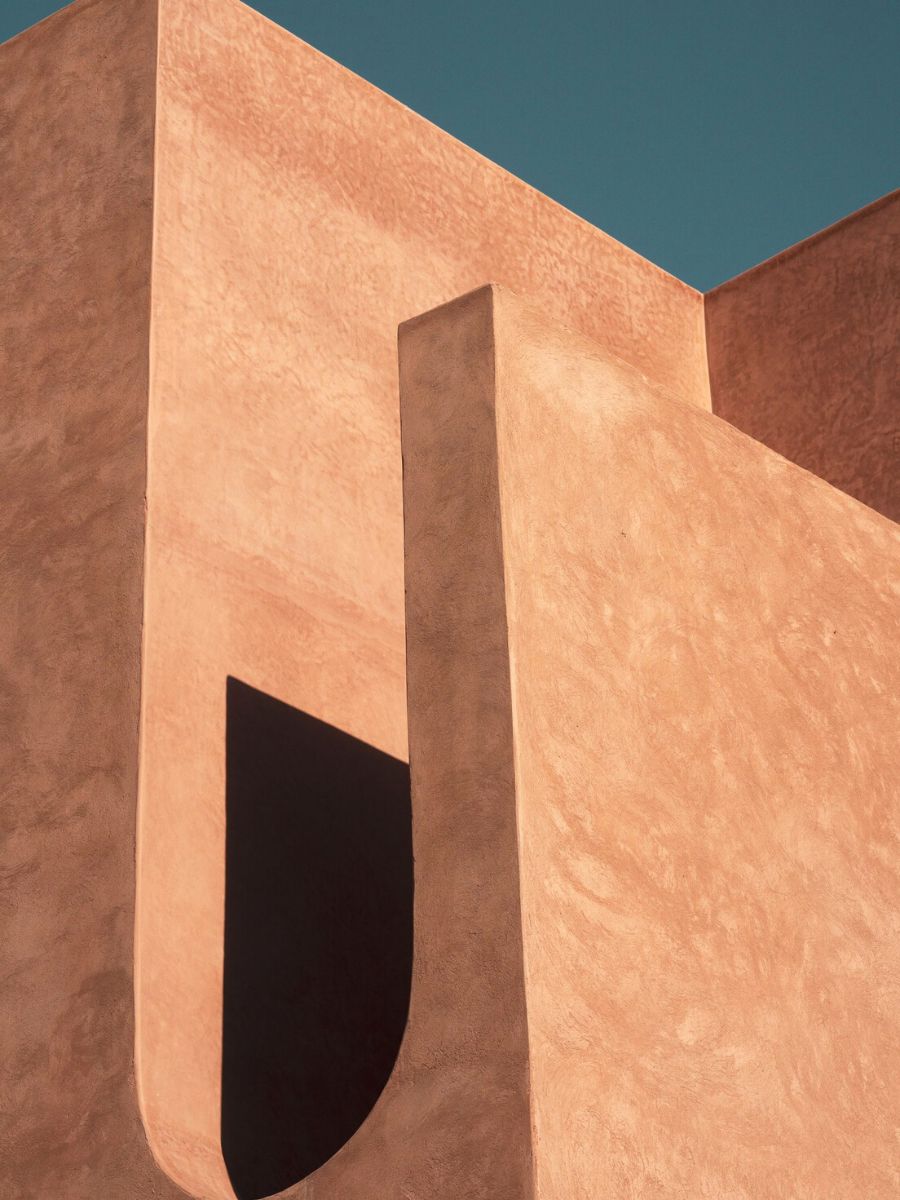 Inside Facade That Has the Perfect Neutral Palette
Interior spaces are defined by sculptural walls with arched openings, while the outer walls' carved recesses create differently shaped chambers and gaps that attract light into the interior. Like a sandcastle or sculpture, the transition of the exterior opening into a private interior. Deep recesses function similarly to the ancient mashrabiya screens, which served to protect women from being seen from the outside, providing privacy to bedrooms where deeper recesses have been implemented.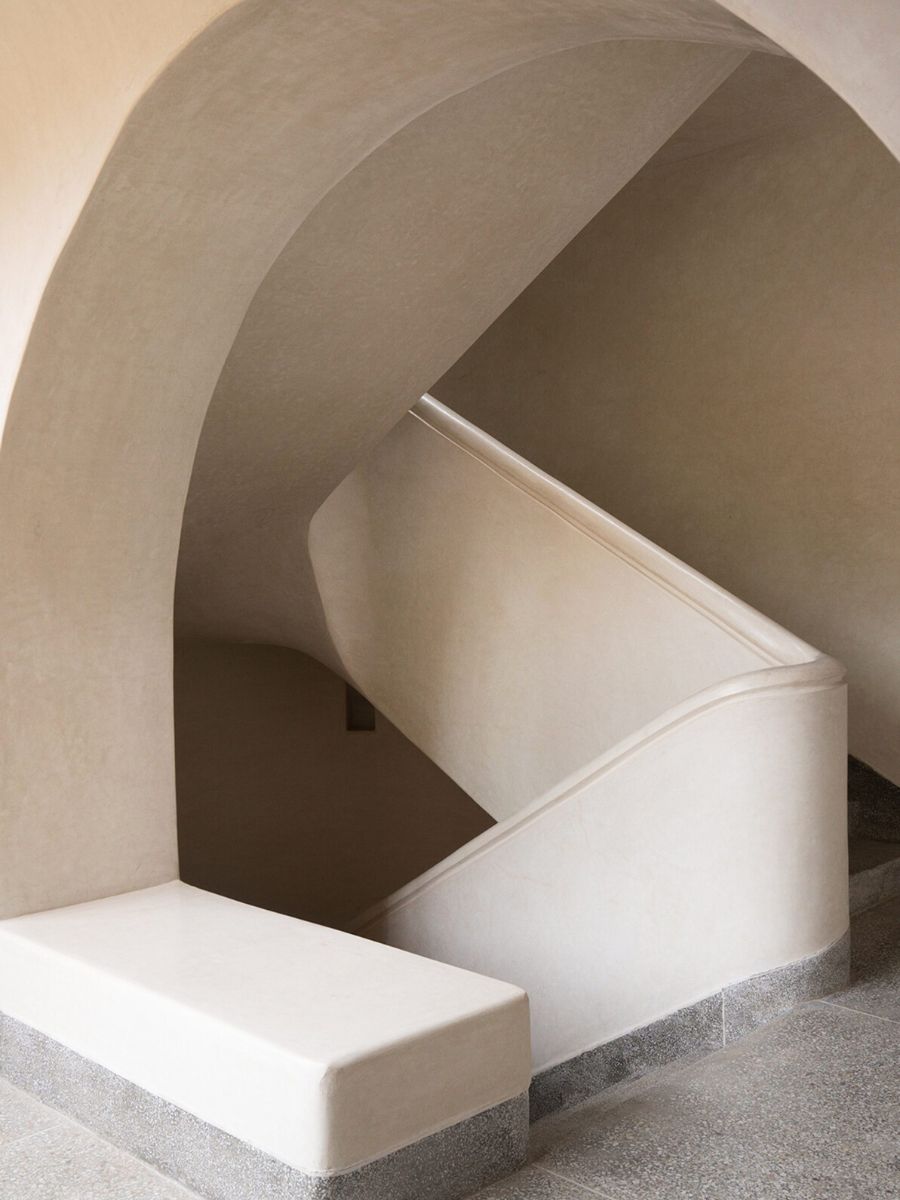 In some areas, the building's sculptural form generates terraces that extend from the rooms, such as a bedroom balcony with U-shaped walls and built-in seating. The balconies' walls are completed in a light pink 'Tadelakt' plaster that complements the external walls of the hotel. The interior was finished with the same plaster in a neutral color intended to showcase the sinuous contours of the walls.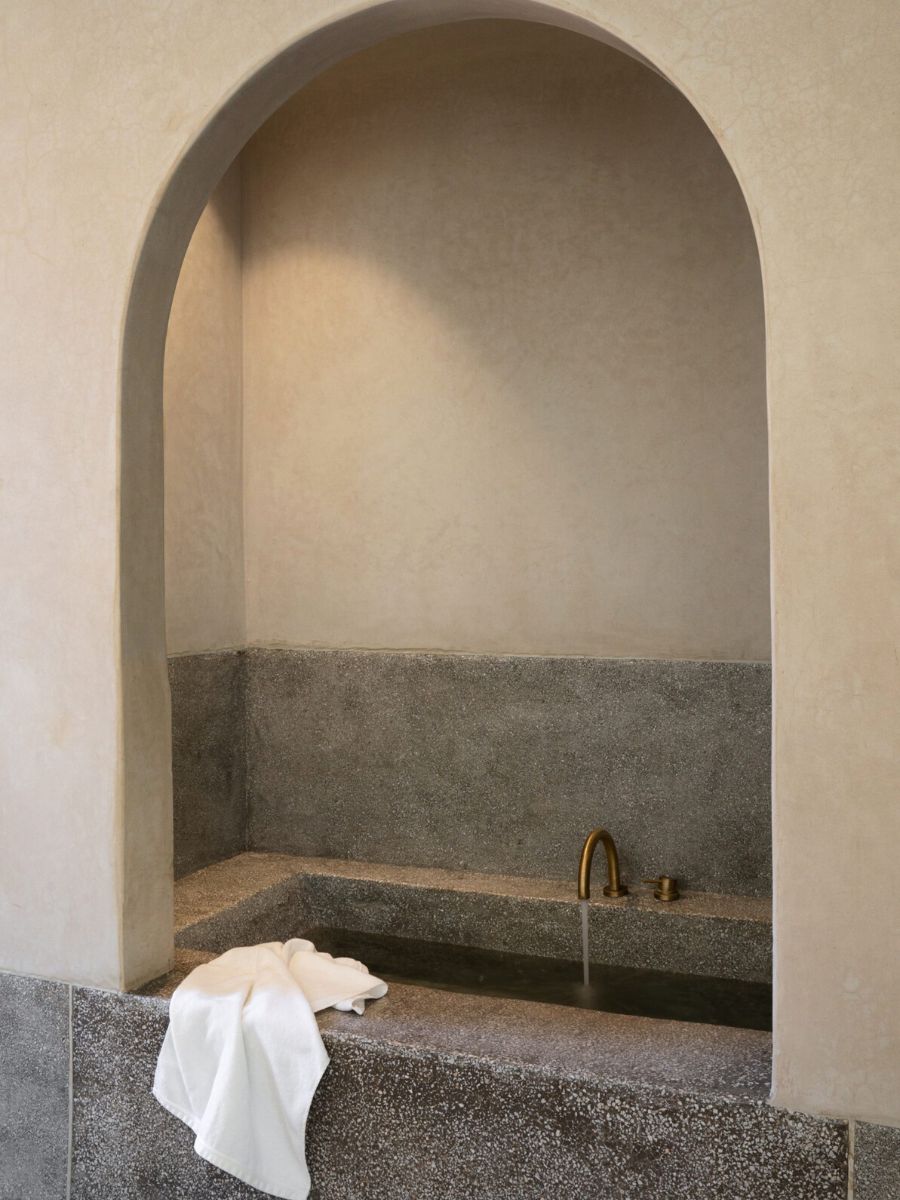 A Hotel Looking to Showcase Moroccan Heritage
Bergendy Cookes wanted to highlight Morocco's rich artisanal heritage, so they embraced local artisans, materials, and their application in a less traditional context. Steel joinery and finishes created in the area are used throughout the interior spaces, as are handcrafted tiles and brass accents. In this case, Bergendy Cooke created almost all of the interior design aspects.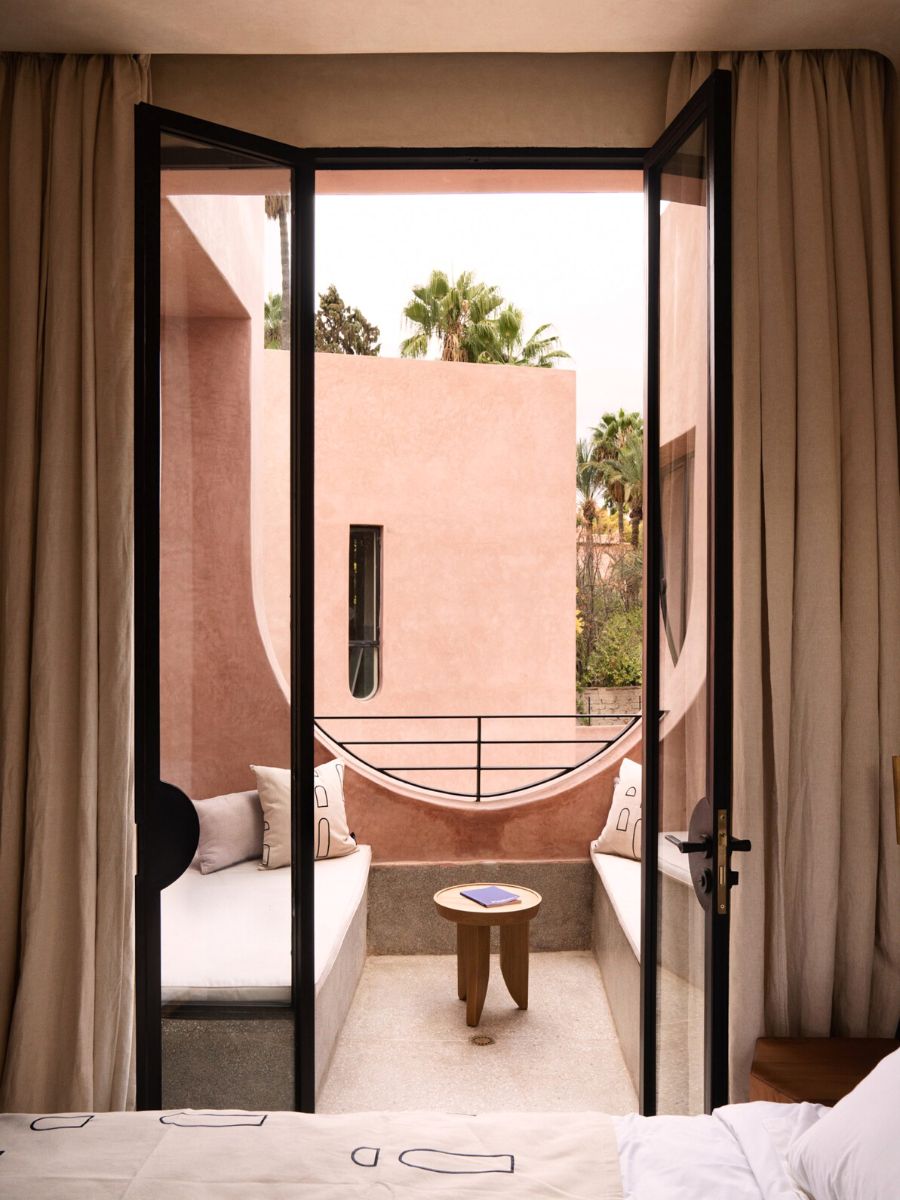 The apartments are split across three stories, including a garden floor below street level that houses common eating and leisure facilities as well as a swimming pool and a traditional hammam with a plunge pool and a massage room. The ground floor houses a reception space and a shop, as well as three garden rooms with private gardens and bathtubs, while the first floor houses five more bedrooms.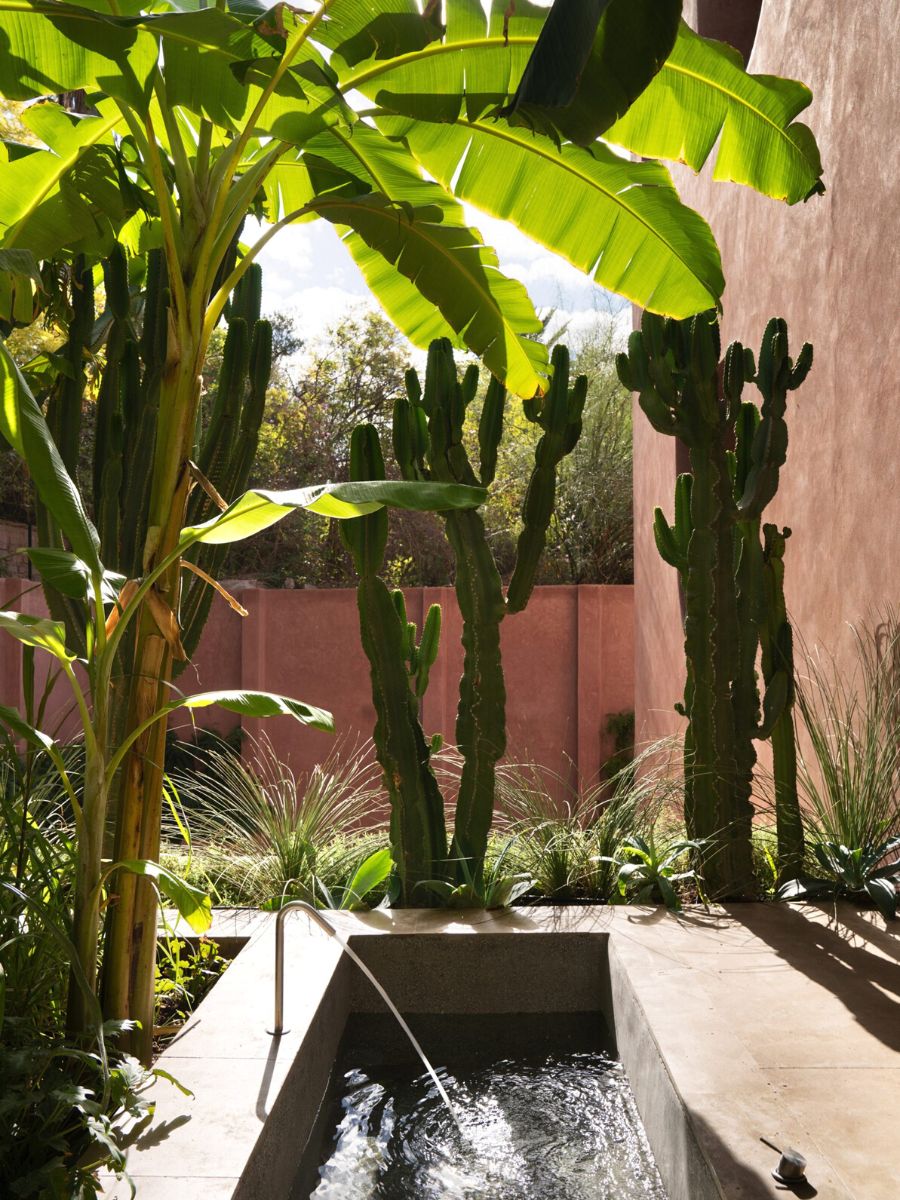 All in all, this is what Moroccan dreams are made of. If you're planning on traveling to Marrakech, make sure to give this hotel a try!
Photos by Emily Andrews.