A trio of stilted homes in a Bali rainforest with cantilevered living areas and balconies that overlook the treetops has been constructed by architect Alexis Dornier with the sole idea of making them look like a birdhouse resort surrounded by full nature.
Alexis Dornier Builds a Resort in Shape of Birdhouses in Bali
The accommodations for the Birdhouses Bali resort were created by German-born architect Dornier, who relocated his office to Bali in 2013. The resort is bordered by rice fields and a palm forest in the village of Mas, which is close to the town of Ubud. It has a huge mansion, a guest house, and a studio, all of which are built around a central infinity pool and decked terrace.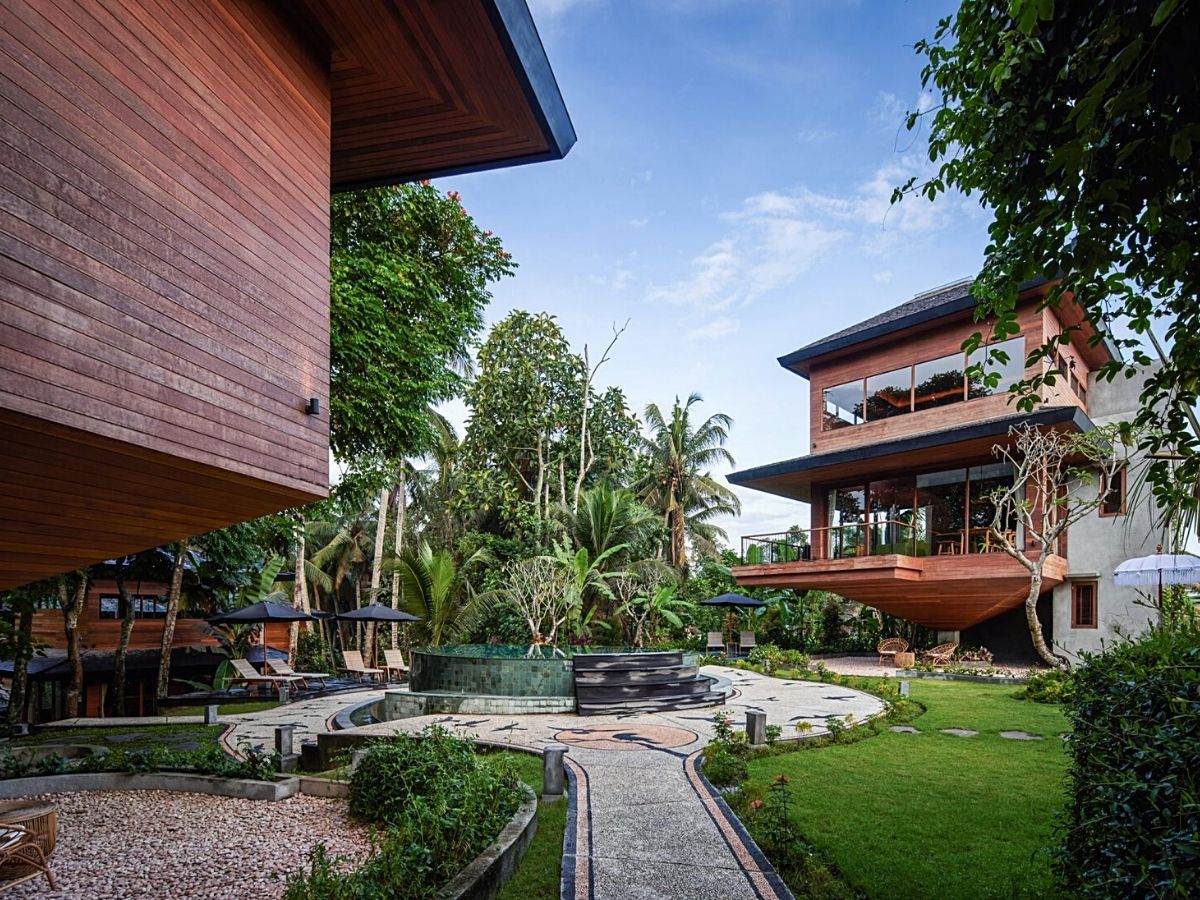 It can host up to ten people, so if you're planning your next getaway and want to visit Indonesia, specifically Bali, these birdhouses resort by Alexis Dornier will fascinate you big time and can become a future option to stay at.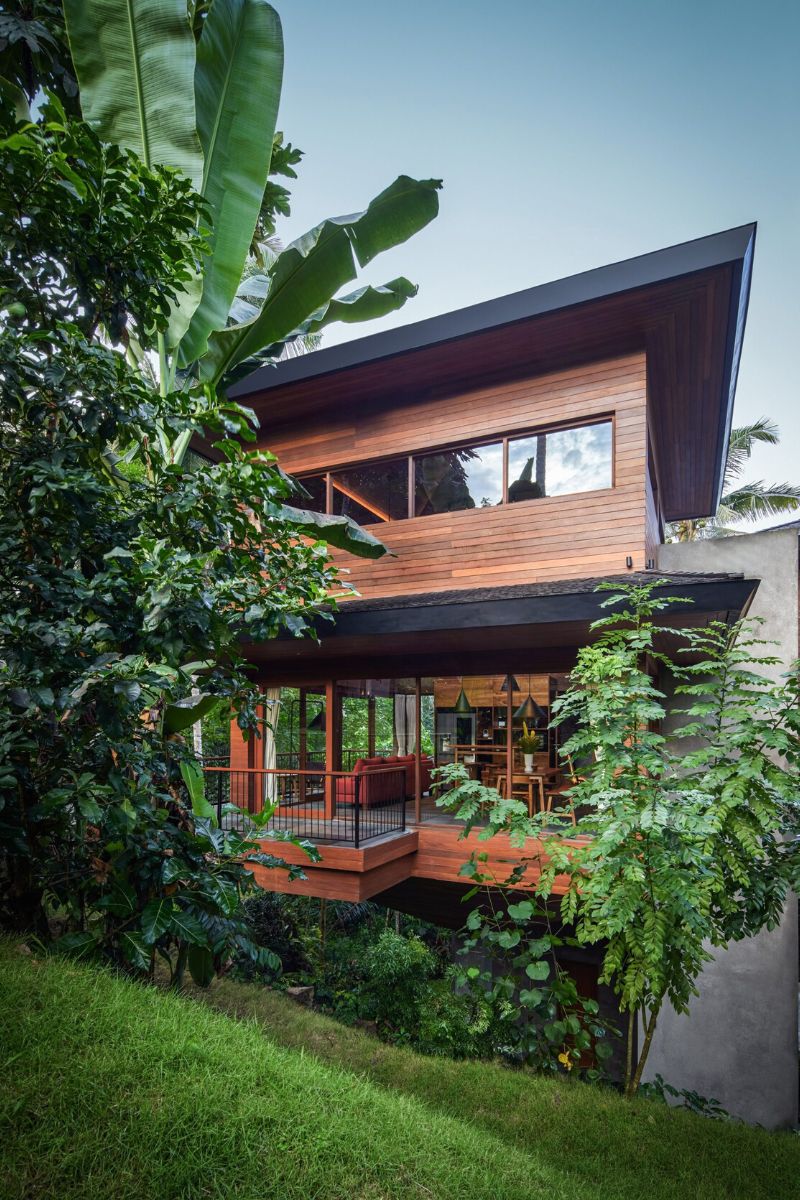 Birdhouses That Blend Into Nature
Living quarters in each structure are perched atop pillars that resemble stilts. The interiors, which are completely covered by the canopy, benefit from the privacy and shade provided by the existing trees. According to Dornier, these so-called 'Birdhouses' integrate into nature in the most fantastic and natural way.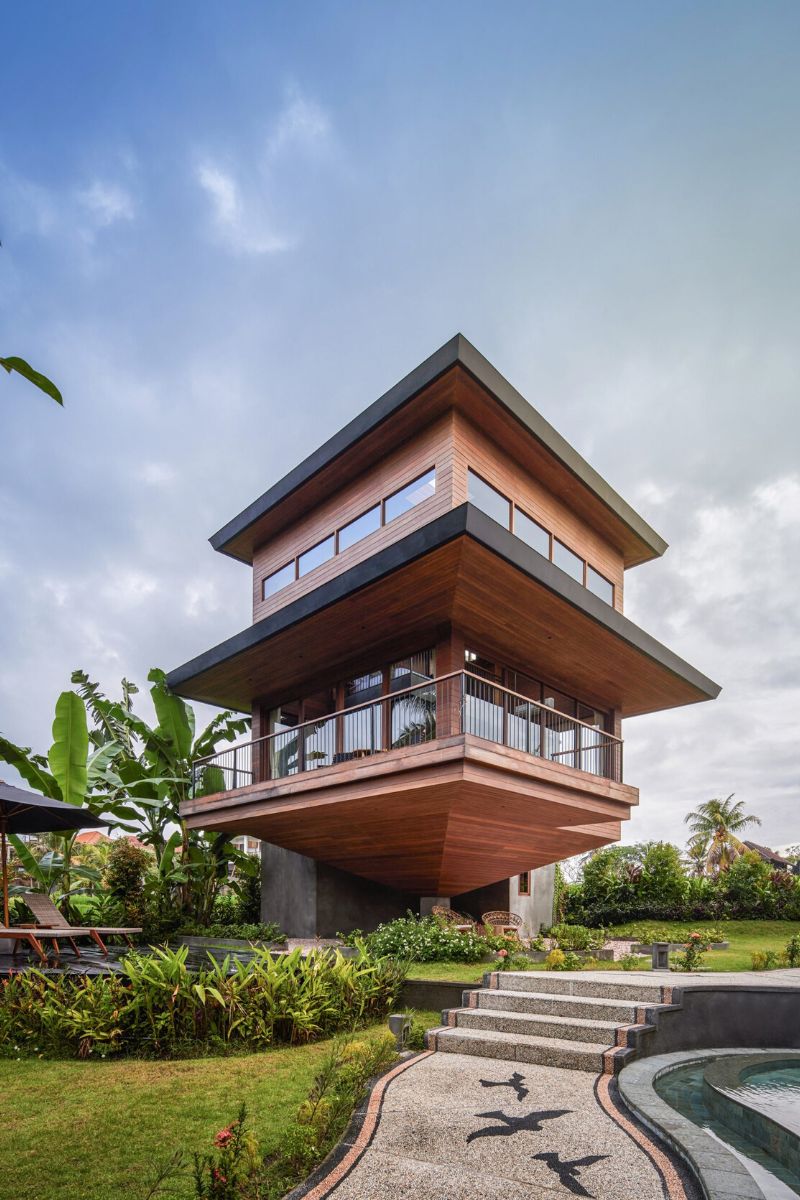 They are highly present as memorable interpretations of the concept of a house thanks to their pivoting floor plans, which produce expressive livable sculptures with fascinating links to the outdoors. The entrance to the property, which is closest to a local road, is flanked by the guest house and studio. Reaching the main home, which is positioned further down the sloped property and overlooks a small creek, requires navigating a meandering route past water features and flowerbeds.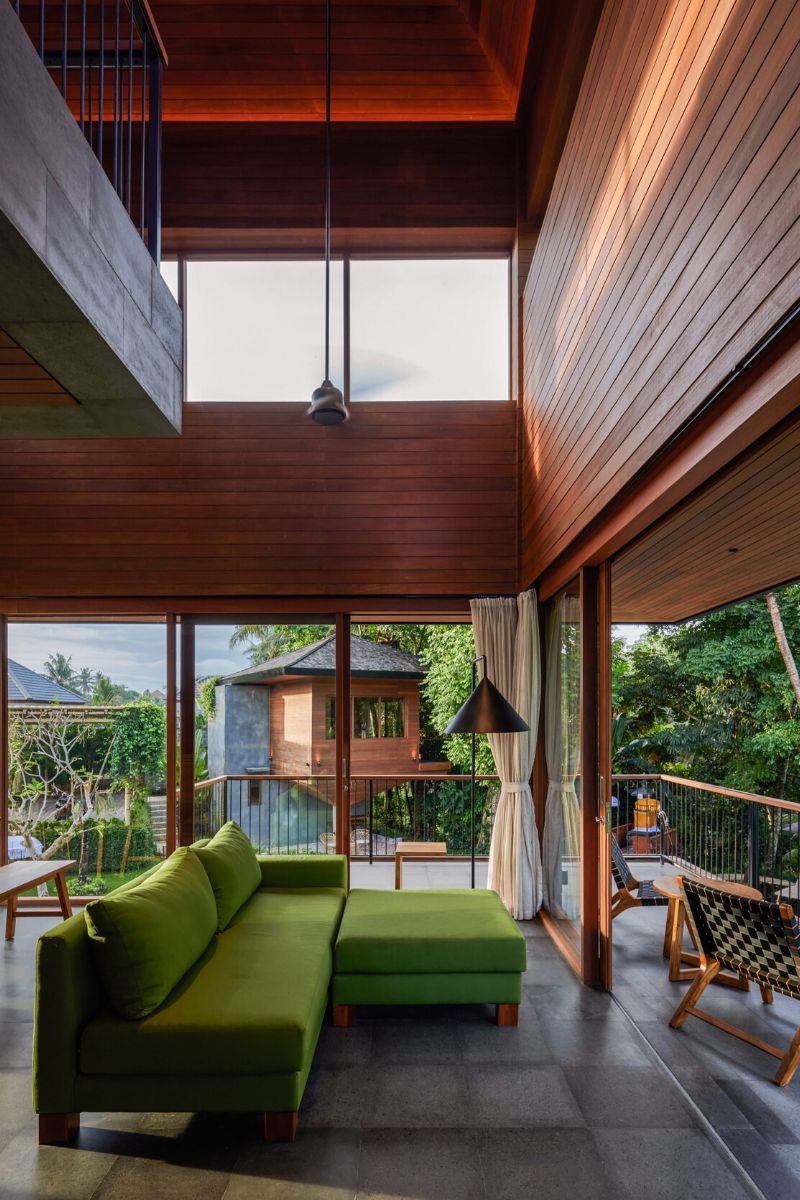 What Else Can Be Found in the Interiors?
Each building's base has outdoor living spaces that are protected by angled surfaces that project outward from the main supporting pillars. Spiral staircases contained in dedicated circulation cores that go up to the bedrooms and living areas are accessible via entrances on this level. The architect said, "The experience of visiting these structures is a trip through the three-dimensional, maze-like layout of their various areas, all radiating out from their central vertical circulation elements into their surrounds.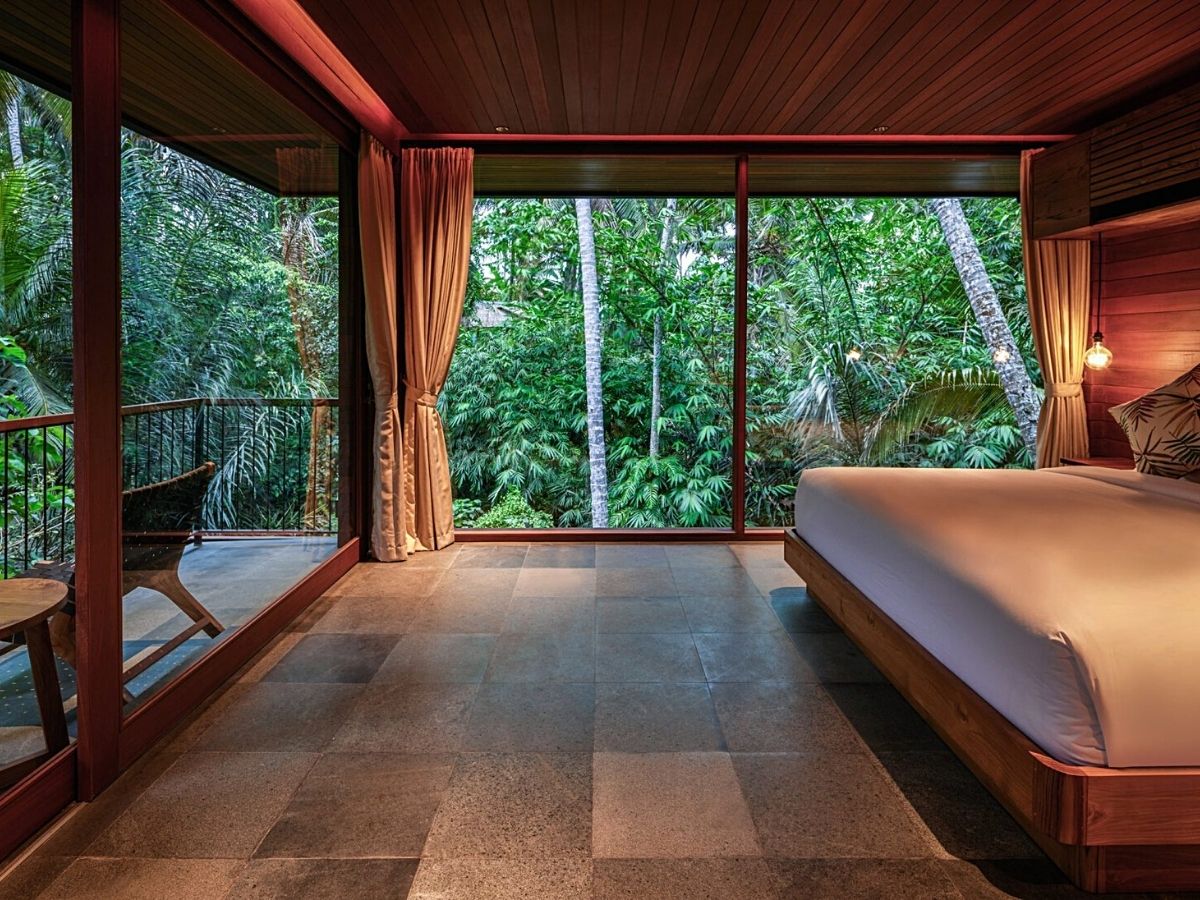 Living spaces in birdhouses have a range of ceiling heights and sizes, and windows are placed with care to take advantage of vistas and give the facade a varied aspect. Double-height living areas emphasize the feeling of height and structural lightness. A mezzanine bedroom fits beneath the roof of the studio. Large glass apertures and hardwood surfaces inside and out characterize the rest of the accommodations, while circulation sections and service facilities like bathrooms are housed in substantial, concrete-clad volumes.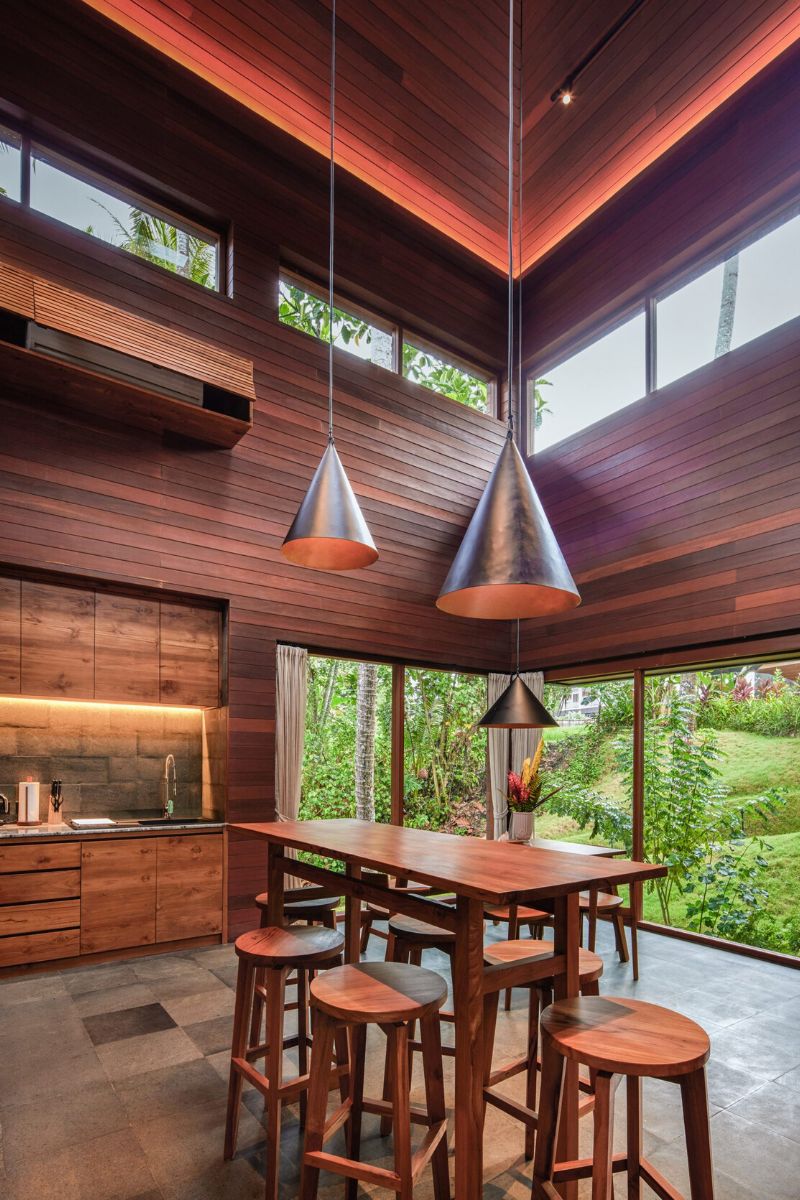 More About Alexis Dornier's Bali Project
The most recent venture of serial entrepreneur Dornier, whose architectural style blends aspects of tropical modernism and industrial architecture, is Birdhouses Bali.

In addition, Dornier collaborated with his friend and former customer Florian Holm to create a technique for prefabricating buildings on stilts that could be disassembled and put back together in a different place. The architect also created a trio of tropical villas for a surfers' hideaway in Uluwatu and converted a collection of outdated apartment buildings in Ubud into a co-living complex.
Alexis Dornier's projects are a real luxury to see and they'll get you hopping on the next plane to Bali for sure!