Sustainability is a trend that continues to gain great traction, more so in the flower industry as customers now continually demand that the flowers and plants they buy be grown and delivered in sustainable ways. Sustainable practices in floriculture which entails a range of practices; from growing, processing, and transportation of flowers is, therefore, a crucial aspect of reducing carbon emissions and mitigating climate change.
In the context of transporting and delivering plants - and flowers - to customers, sustainable shipping methods can help reduce the carbon footprint of the floriculture industry. And this is what Simon Speelman, the proprietor of Blooms out of the Box had in mind when he came up with the concept of BloomsBoxes.
The Idea of BloomsBox
The conceptualization of the idea of BloomsBox, Simon says, arose from the need to find a way to send flowers and plants in a more sustainable way without piles of packaging and plastic material which are detrimental to the environment.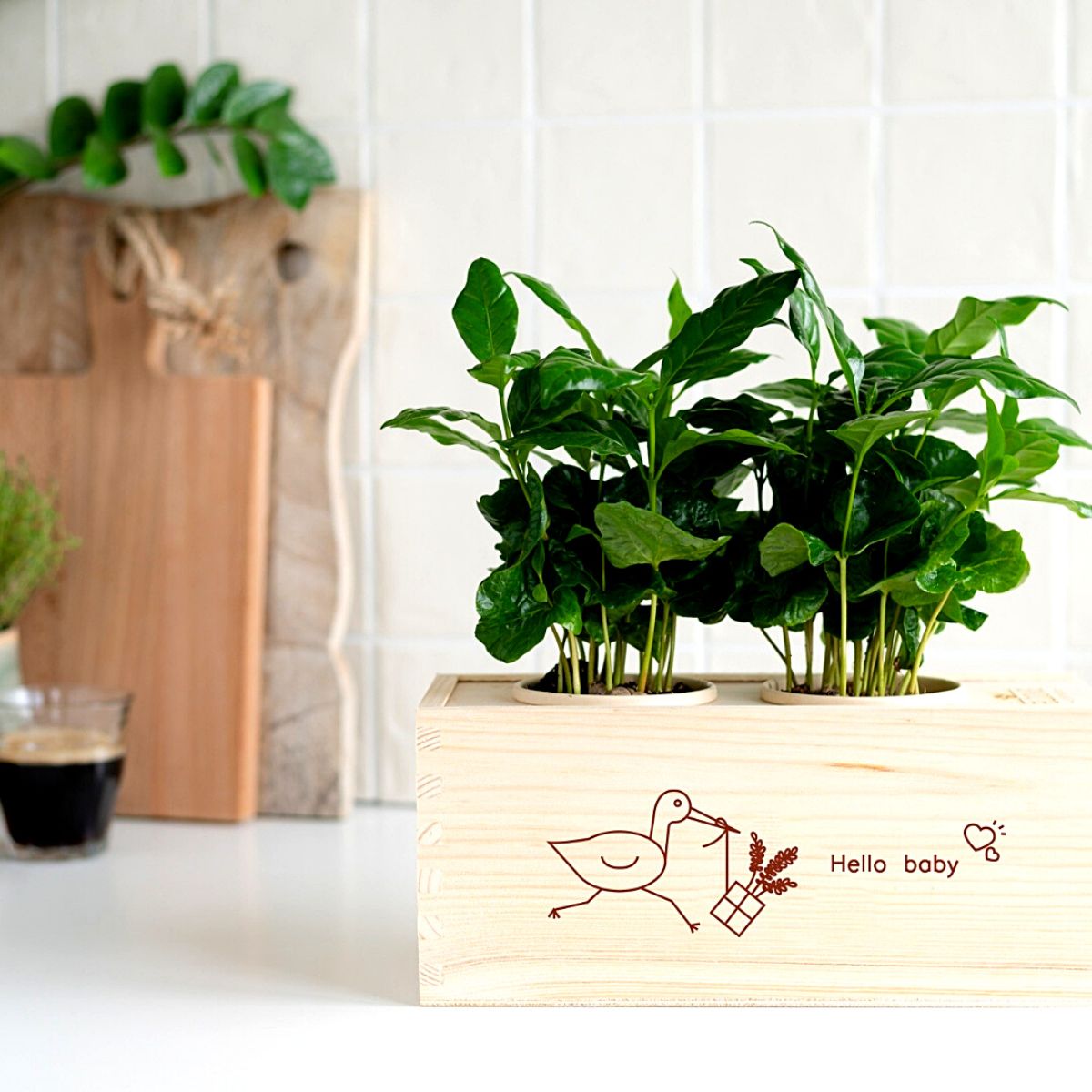 In 2017, while working at Chrysal International as a sales manager, Simon and his partner, Bert Kessies suddenly became foster parents to three kids and so the family had to find a way to combine the needs of the three kids with their work.
In 2019, Simon thought of the idea of starting Blooms out of the Box and teamed up with a former colleague named Erna Ebbinge, with whom he previously worked on a project at IKEA. Back then, Erna was a green plant technician, at IKEA, while Simon then worked for Sierex, a flower exporting company. Together with a whole team, they had developed a fresh flower department at IKEA stores starting in Haarlem in 2007 until 2013 when they had flower departments in all 180 European IKEA stores. However, in 2014 IKEA suddenly stopped selling fresh flowers in its stores, but Erna and Simon maintained contact.
Consequently, they invented the BloomsBox which is a robust wooden Box used to ship the plants. The box, in essence, also acts as the water reservoir, as well as the pot for the plants. It has a design that is sustainable, environmentally friendly, and easy to use for anyone receiving these plants either as a gift or after purchase.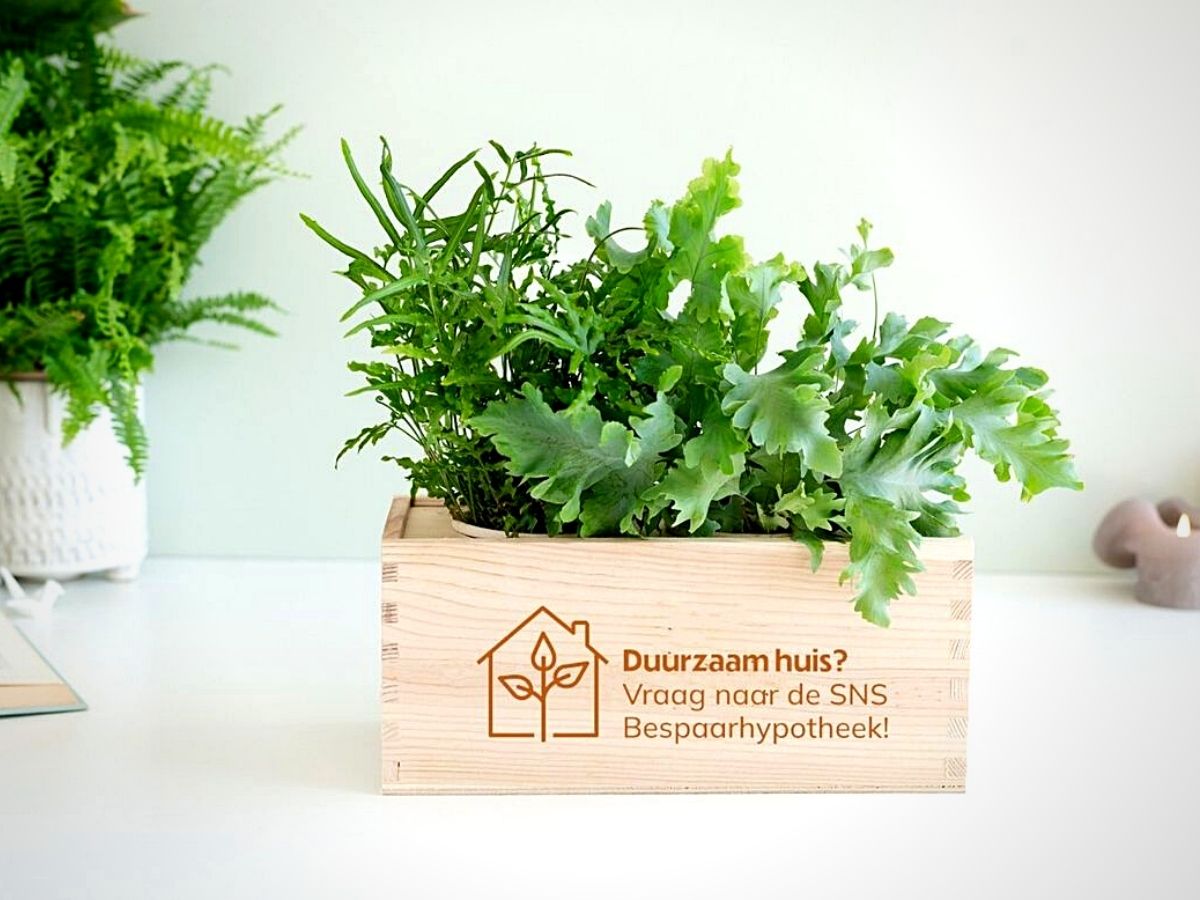 Since its establishment, the company's range of BloomsBoxes has expanded considerably. In that regard, other than the usual BloomsBoxes with plants such as air-purifying plants, there are now also boxes with herbs, Christmas trees, and dried flowers, as well as others. Each of these boxes is sustainable and convenient for both the plants and those who receive them.
Simon:
With our patented BloomsBox we have found a sustainable and effective way to ship plants with as little packaging material as possible. Soon we got the idea to make a multifunctional shipping packaging that also serves as a plant pot. For the convenience of the recipient, we have added a water tank to easily keep the plants fresh."
A Sustainable Idea That Makes a Natural Impression
The BloomsBox is a CO2-neutral idea due to the conscious choice of materials used in its design. The product has the lowest possible impact on the environment and the highest possible impact on the users' relationships.
Simon:
"Our BloomsBoxes are packed with love and care in collaboration with sheltered workshops. In this way, we offer people with a distance to the labor market a healthy and meaningful working environment. If you give a BloomsBox as a gift, then you are contributing to a sustainable and social world."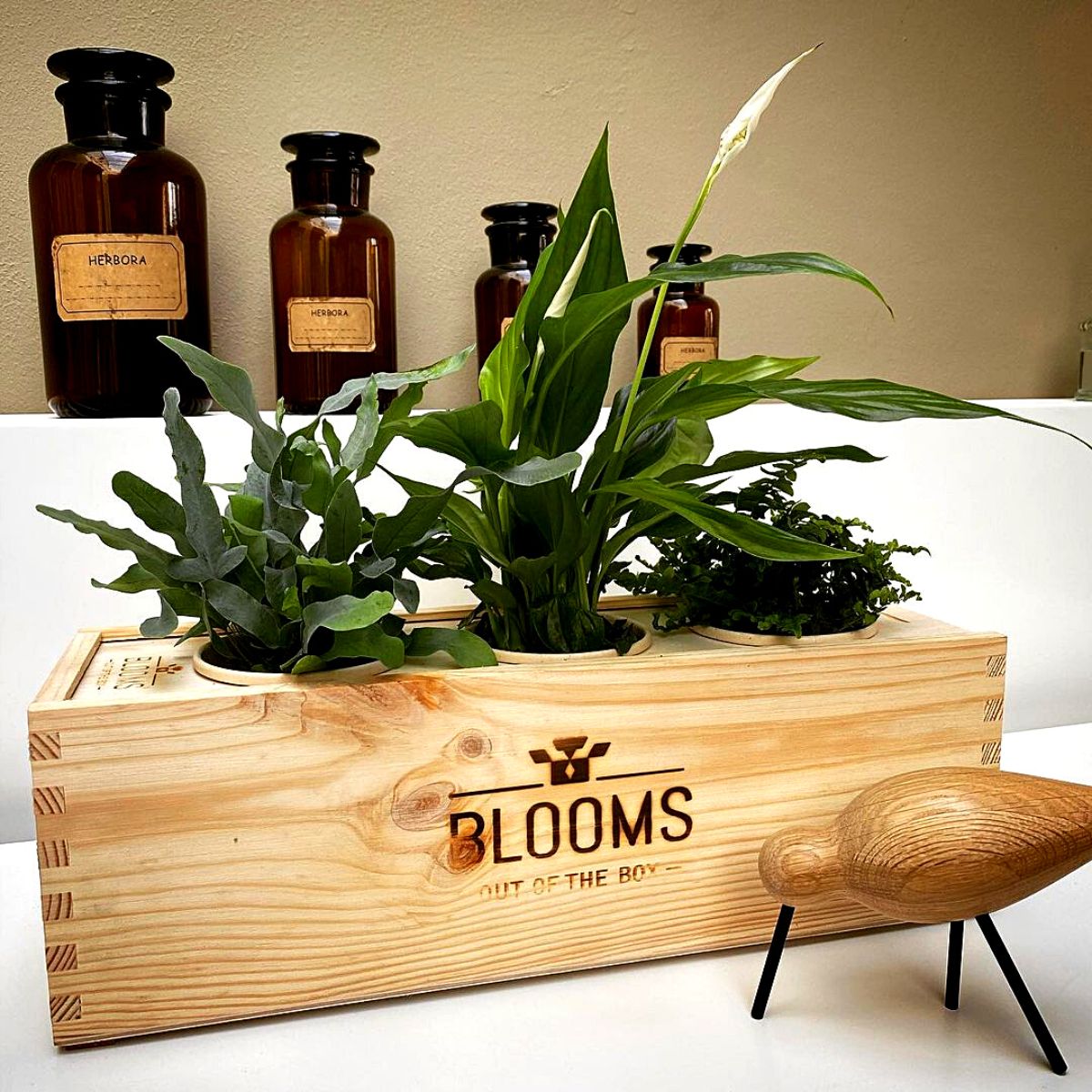 Blooms out of the Box, Simon says, takes great pride and importance in the people who help create the BloomsBoxes. They work together within two large sheltered workshops in Utrecht and the surrounding area, and a lot of planning work is done beforehand in order to produce the most sustainable and environmentally friendly product.
The BloomsBoxes have continued to attract more interest and hence the company is expanding its operations to Germany, Belgium, Austria, and Switzerland, and more countries will be joining in due course. Bloms out of the Box has also patented the BloomsBoxes to enable it to grow its market.
Simon:
"We focus mainly on B2B gifts for larger companies and governmental organizations like provinces, and ministries. The focus on sustainability is very important for these organizations. In both the Netherlands and Germany we do birthday lists for companies or send the BloomsBox for new employees at the beginning of the month. At the end of October, we will be giving all the European parliamentarians a BloomsBox in the promotion of the Belgian Farmers organization."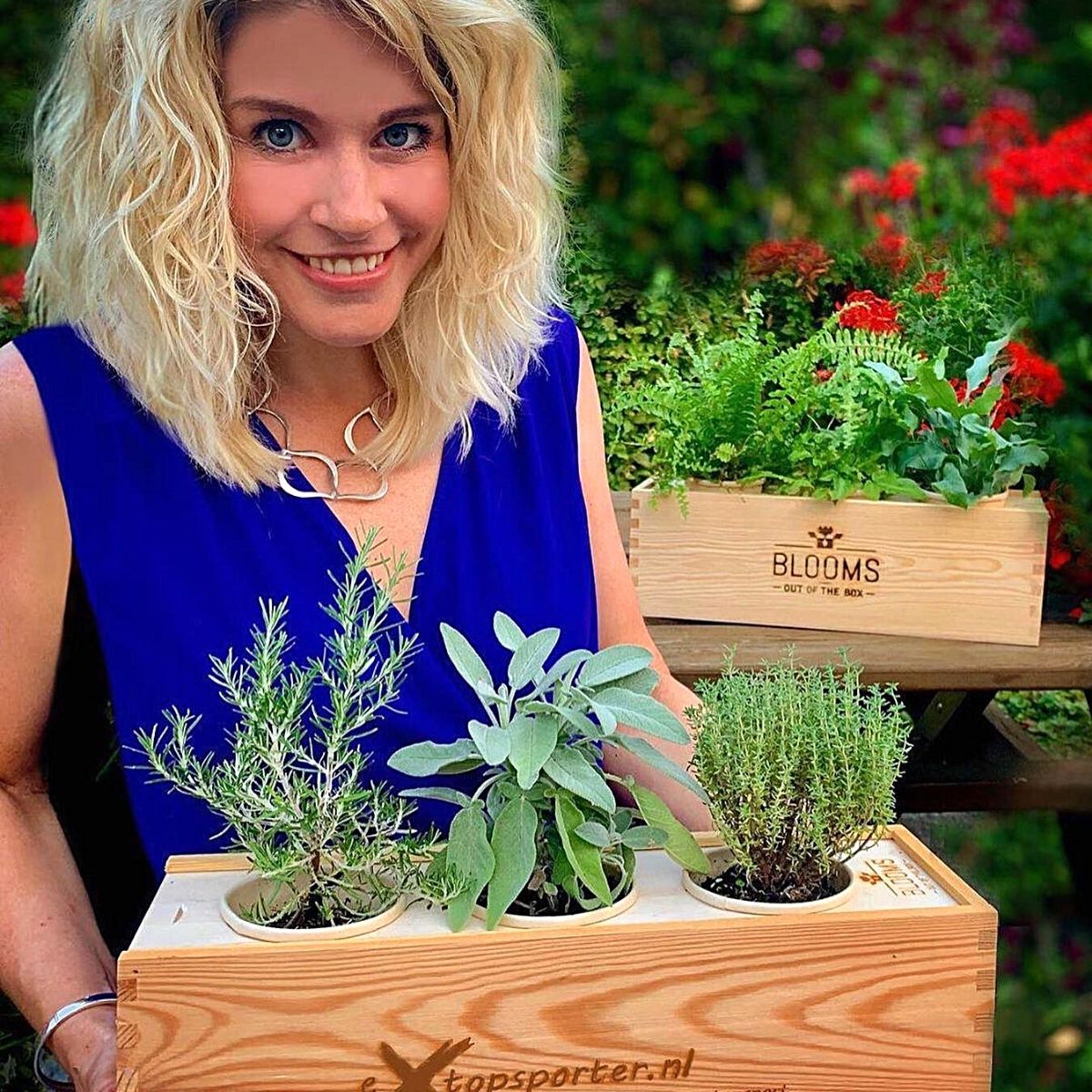 BloomsBoxes Are Sustainable - From A to Z
From the choice of materials used to make them, to shipping, Simon points out that everything is done to make the boxes sustainable. Here's how they do this.
The BloomsBox is made of certified European pine wood.
There is no unnecessary waste because the shipping packaging is used as a pot.
All the paper used for communications is made from Paperwise. The environmental impact of this paper is therefore 47% lower than that of Forest Stewardship Council (FSC) certified paper and 29% lower than that of recycled paper.
The inner lining makes the BloomsBox waterproof and is made from recycled cardboard.
The pots around the plants are made of 100% bamboo and are recycled as paper.
The plants themselves come from growers with an MPS-A quality mark.
The strings with which the plants absorb water are made of 100% cotton.
The company compensates for the (limited) carbon footprint of the BloomsBoxes ensuring that the BloomsBox is CO2-neutral.
The company is also a social enterprise and is assisted by people with a disadvantage in the labor market in its Utrecht location.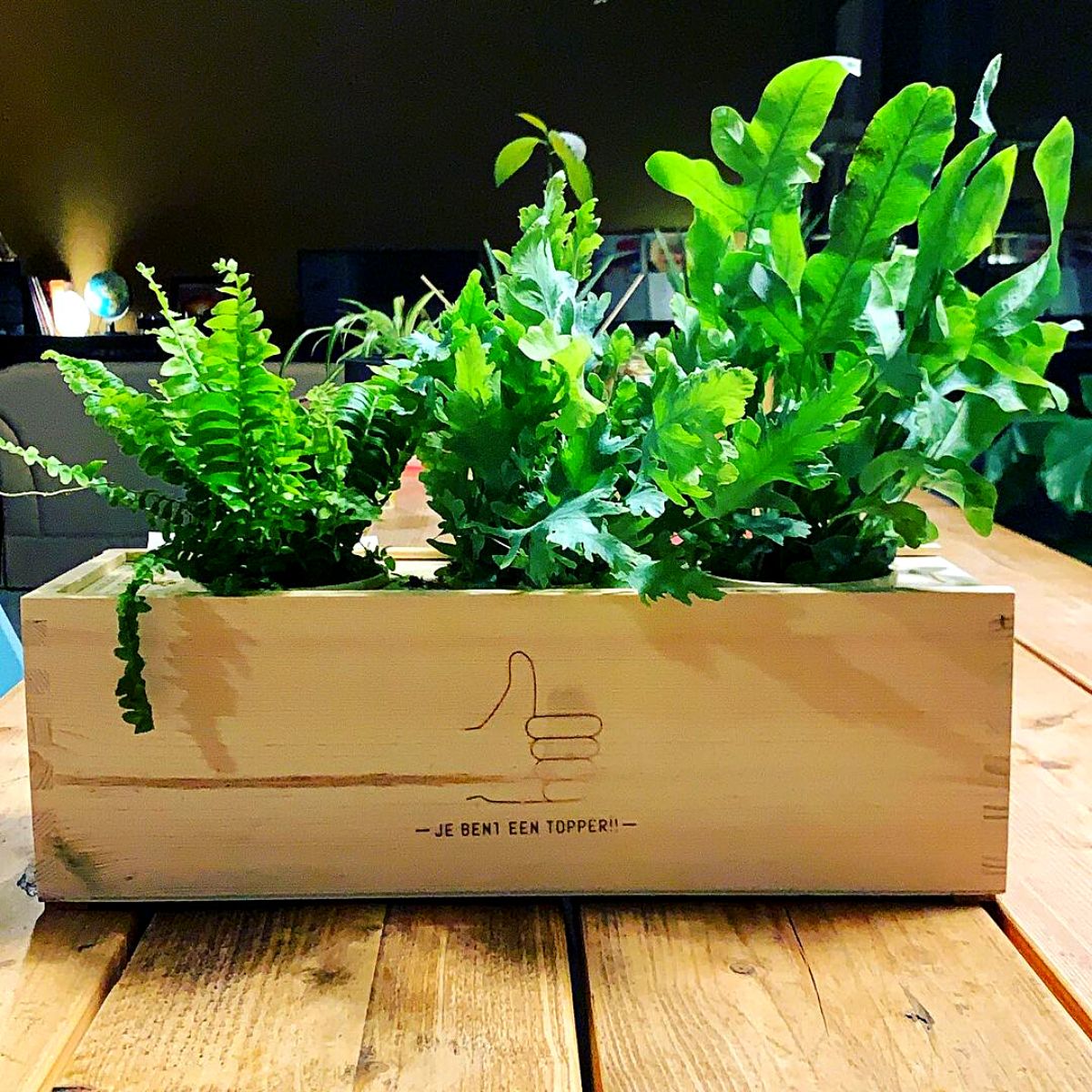 Benefits of Green Plants, According to Research
Green plants are known to have a myriad of benefits in different locations including homes, offices, workplaces, and hospitals among other such settings.
In the workplace, for instance, these plants provide more than just a positive state of mind. They ensure greater satisfaction among employees about their own performance and hence less absenteeism due to illness, plants are also a good - if not better - alternative for increasing humidity in workspaces or to cool rooms in the summer, and people find a workspace with plants more attractive than a space that is devoid of them.
Simon:
"No fewer than six positive effects of plants emerged from research done by Wageningen University. In collaboration with Fytagoras, a dynamic research company, the university has worked with a number of institutions and companies in recent years on this research project."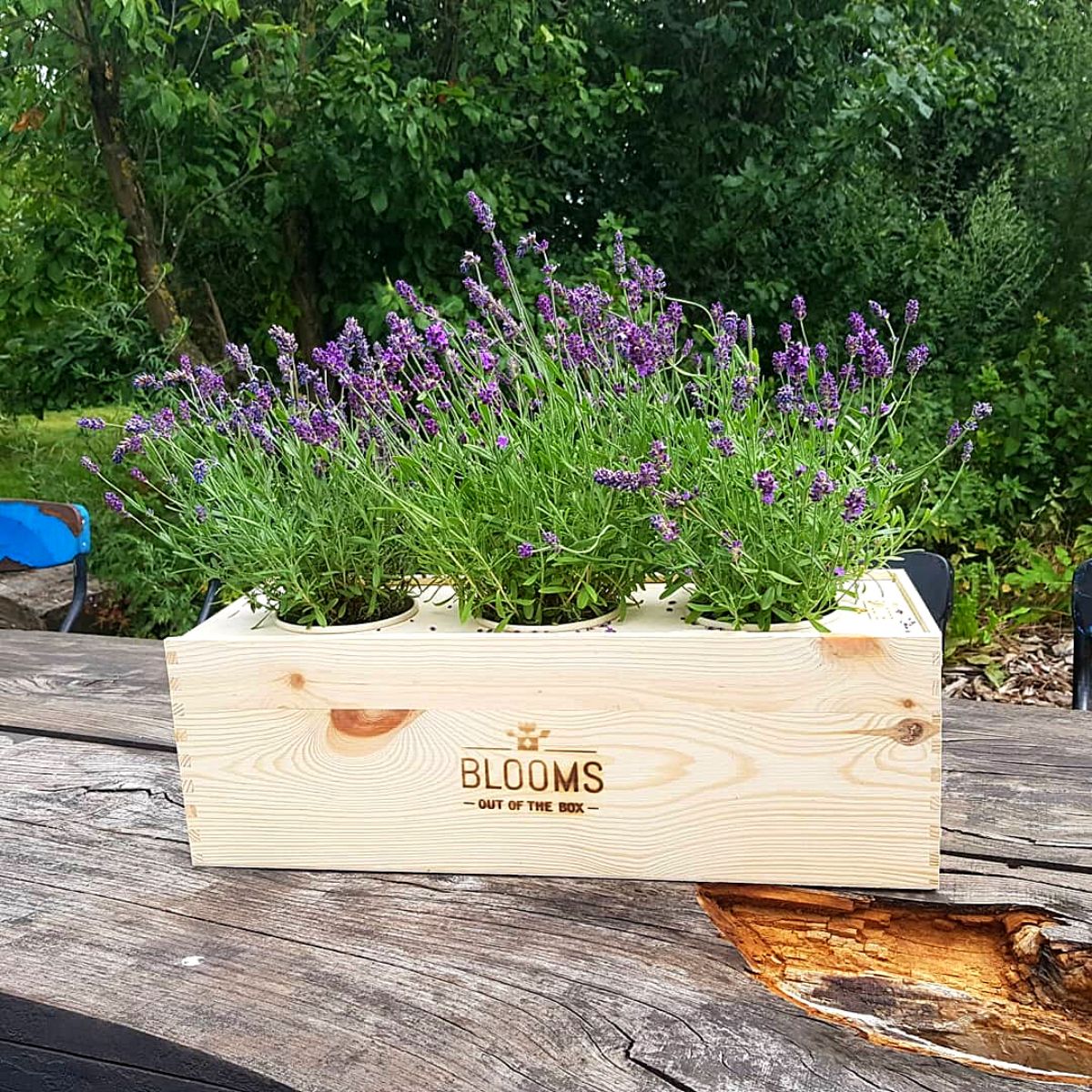 He further explains that the research was conducted at various companies and healthcare institutions. In the research, every company had a space with workplaces equipped with plants, with a comparable workspace without plants next to it. Researchers placed sensors in both rooms to determine the physical differences in the indoor climate.
The employees who worked in those areas gave their opinions about the workplace, the indoor climate, the working atmosphere, their state of mind, well-being, and health, both before and after placing the plants. Concentration tests were also taken and the cortisol level (a stress hormone) of the participants was determined.
Green Plants Have Immense Benefits on Employees...
The results proved that green plants in these places had immense benefits as the study revealed six positive effects that can be linked to the presence of plants in the workspace.
The relative humidity in rooms with plants is on average about 5% higher than in rooms without plants. In winter, up to 17% improvement has been measured.
Employees are less likely to experience the temperature in an office space with plants as too hot or too cold.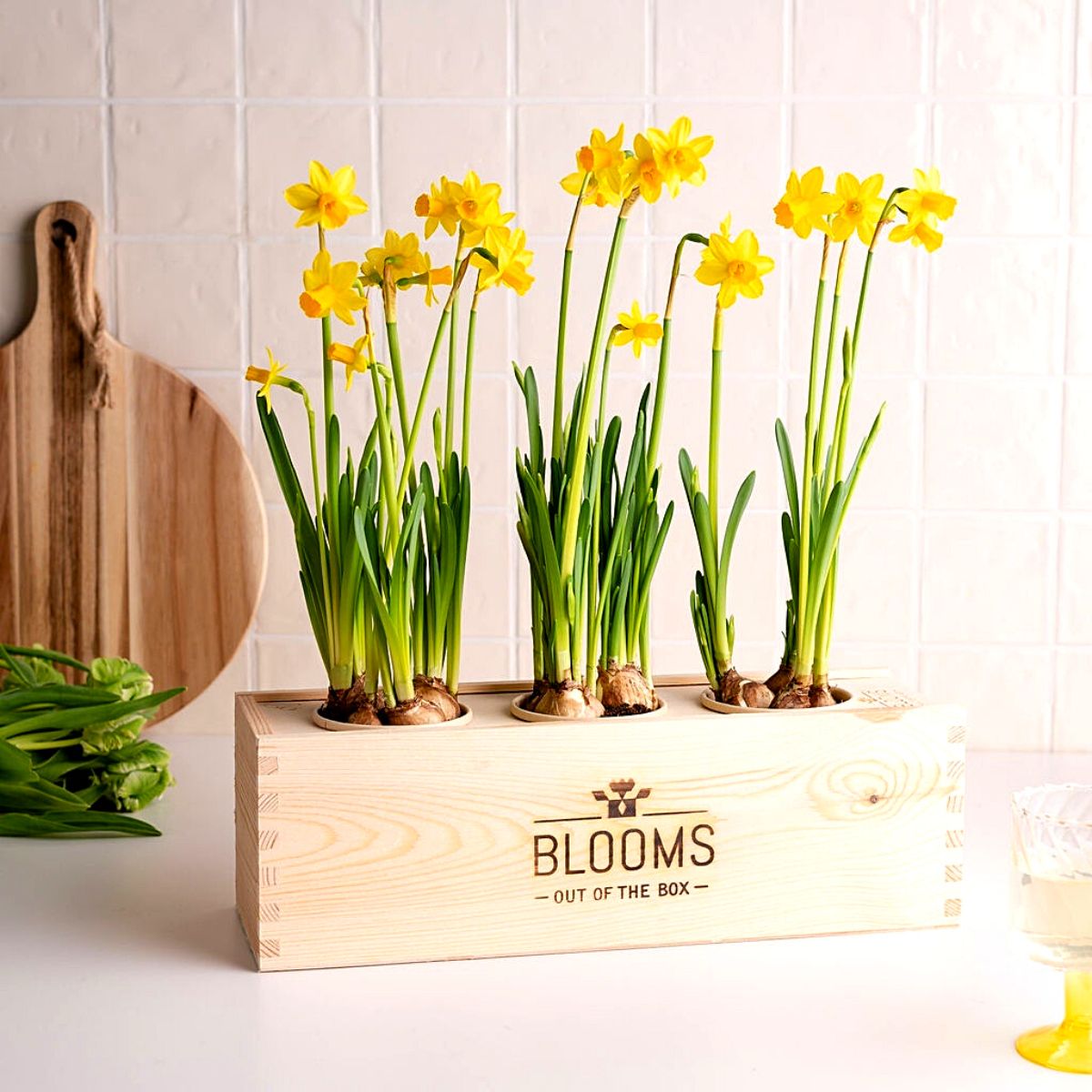 People rate their workplace as more attractive to see after planting (which is an increase of 26%).
The mood of employees is more positive after planting than before. Employees of a company also worry less about their work outside working hours.
After the planting, employees are more satisfied with their own functioning than they were before. This also applies to their expectations about how satisfied the employer is with this performance.
People who work in a room with plants call in sick 20% less often. This amounts to an average of 1.6 fewer sick days per employee per year.
… and BloomsBoxes Enhance These Benefits, Sustainably!
Blooms out of the Box delivers the right sustainable BloomsBoxes to ensure that your office, home, workplace, and even hospital have the freshest plants and flowers delivered in the most sustainable and environmentally friendly way.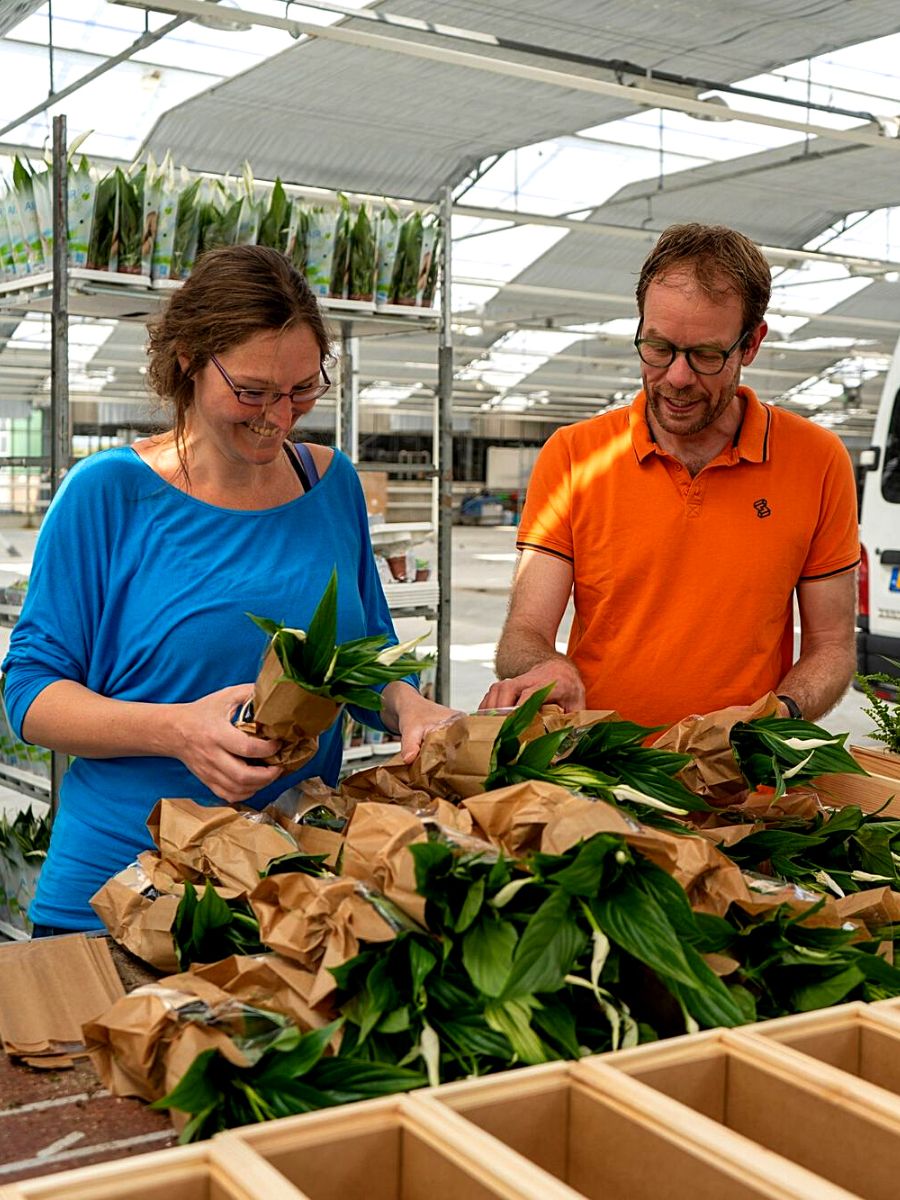 The BloomsBoxes' smart 3-in-1 design means that they work as a shipping container, a plant pot, and a water tank, all in one. What's more, with these items, you are not only working on enhancing sustainability but also getting a lot of attention from your relationships or employees to whom you send the boxes. Plus, you can have your own logo, various variants, a refill, or a gift card in the BloomsBox.
You should try these fabulous BloomsBoxes and experience their immense benefits!
Photos by @bloomsoutofthebox on Instagram.