With a love of color and an approach inspired by nature, a delightful duo of artists known as
Sister Golden
 designs and crafts gorgeous goodies and pieces of art—like the exquisite and enchanting floral art portraits by 
Vicki Rawlins
, one half of the creative pair.
Sister Golden's Floral Compositions
Composed of just-blossomed blooms, dried leaves, jade-green succulents, and other forest finds, each portrait portrays a flowery female subject. Every depiction is set against either a white backdrop or a beautiful, nature-filled background. And sometimes, the muses are even joined by animal friends. Much like the flowers themselves, each arrangement is entirely ephemeral, fabricated by Rawlins without the aid of glue or tape. Once complete, Rawlins either reuses the botanicals in another project or simply returns them to Mother Nature.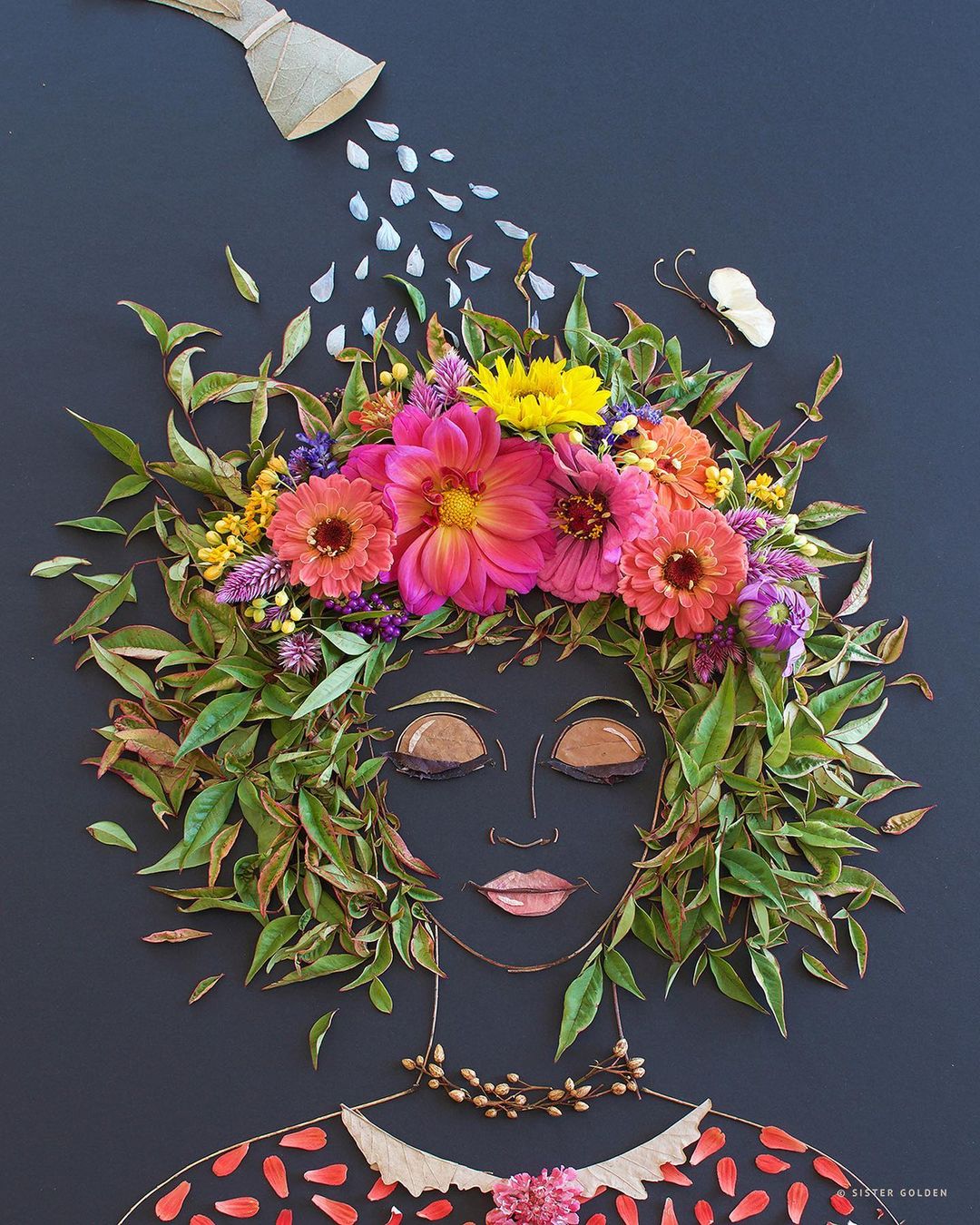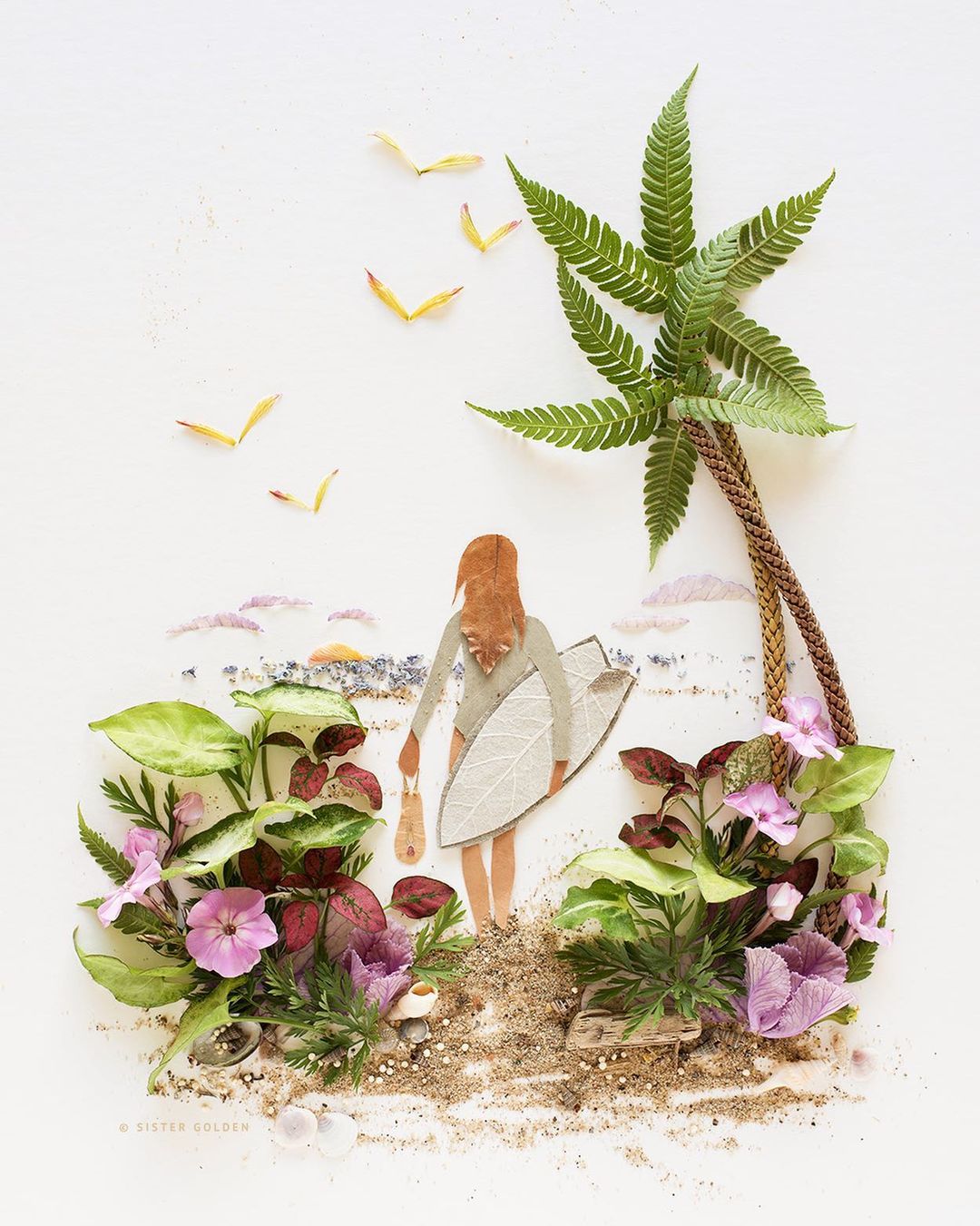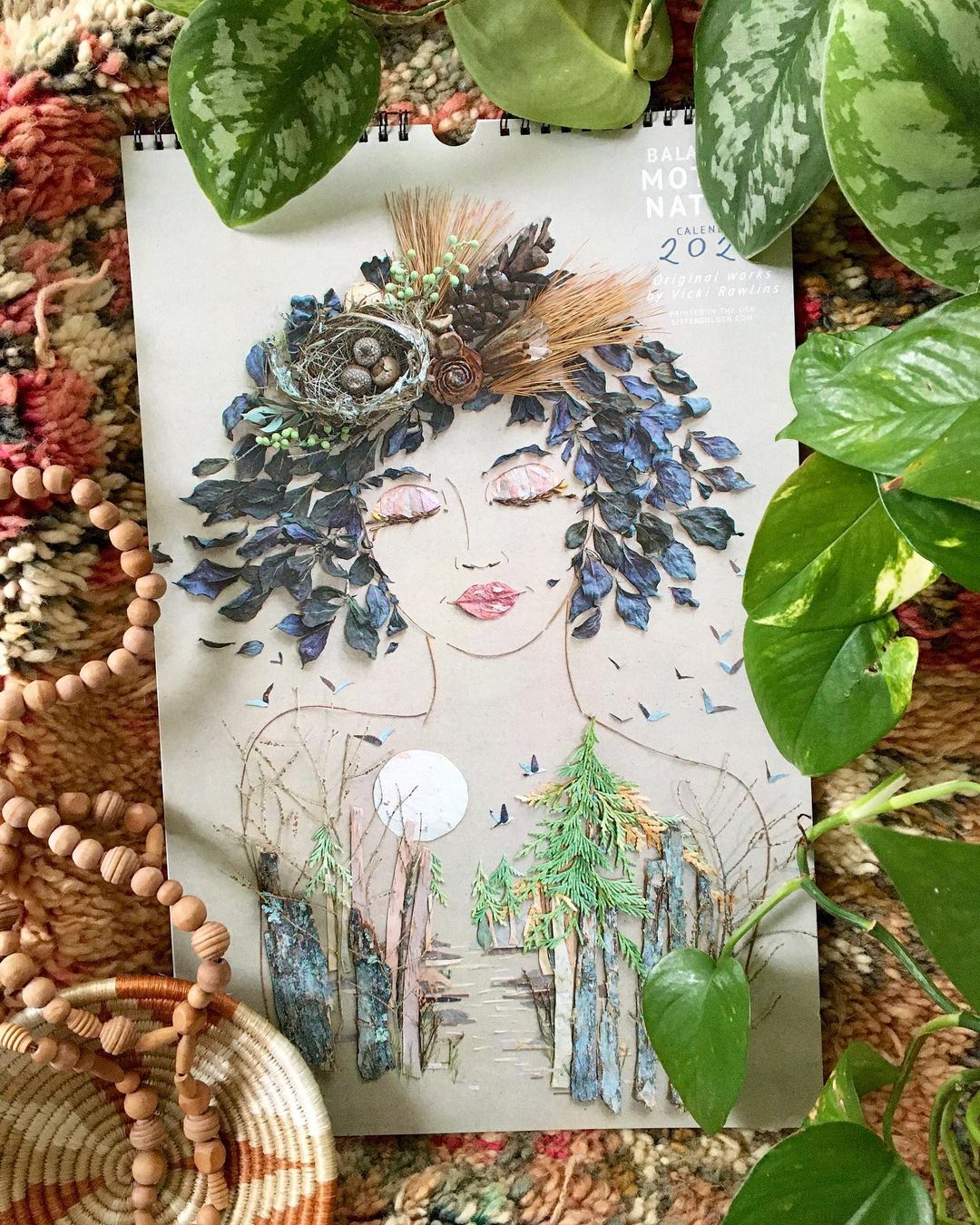 Working With the Gifts of Mother Nature
To Rawlins, the process behind each plant-y portrait is just as meaningful as the finished product. "The actual act of creating each piece, for me, is therapeutic, spending lots of time outside walking and foraging, truly in the moment, my eyes scanning every square inch of my surroundings," she elaborates. "A fallen leaf goes into the bag, later it may become an eyebrow or dog ear. I pick up thin twigs, hoping they'll work as a cheekbone or chin. The possibilities seem endless!"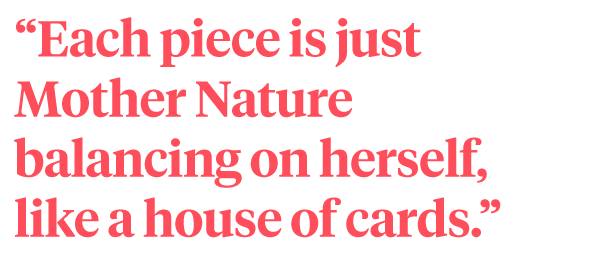 Temporary Works of Art
Once back in the studio, the twigs go down to form the face. Sifting through fresh rose petals, she is in search of the perfect pair of lips. Next, being very careful not to sneeze, she uses her tweezers to place the white petal of a German Statice as the finishing highlight in the eye. "There's a freedom in knowing everything I'm doing is temporary," says the artist.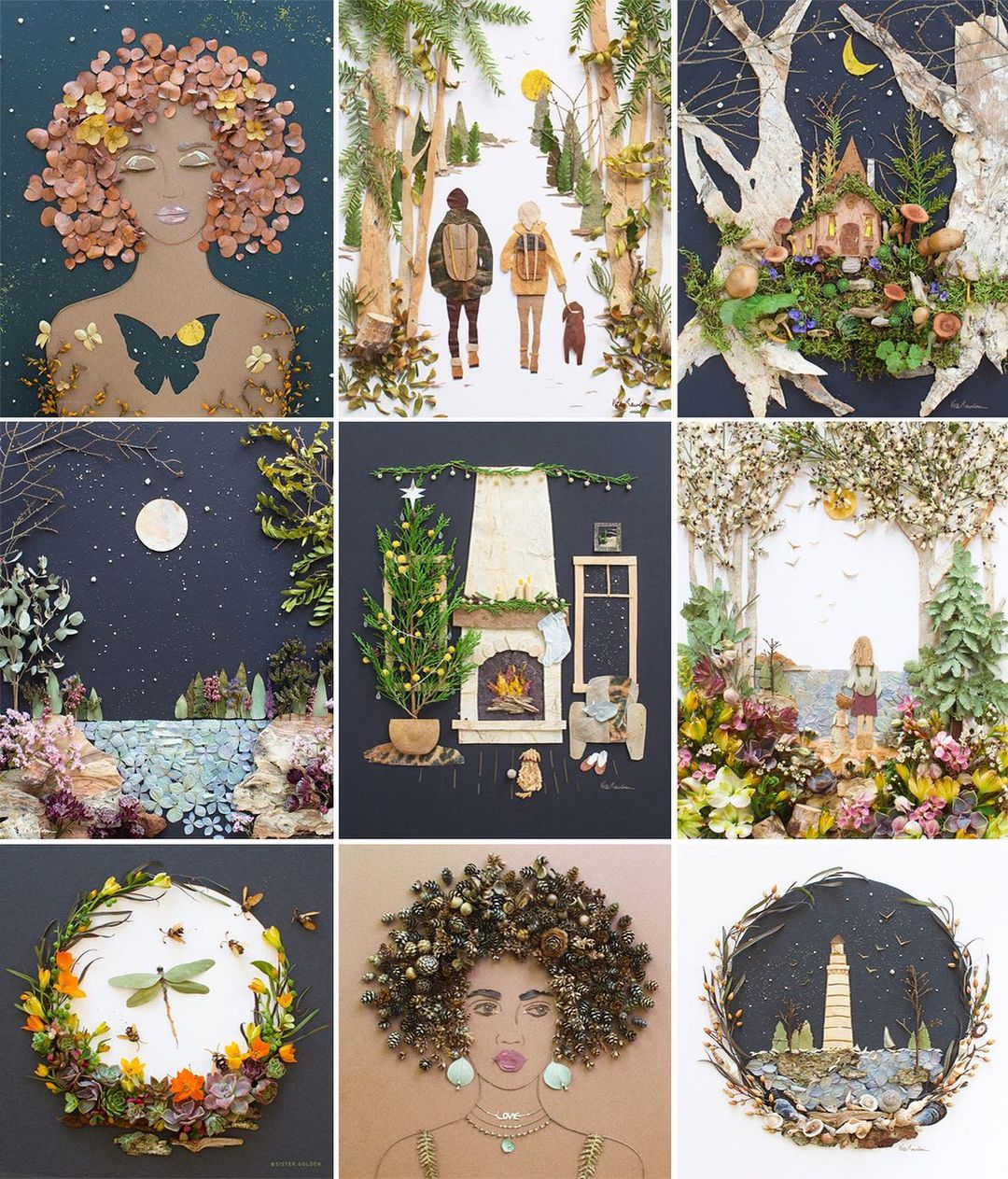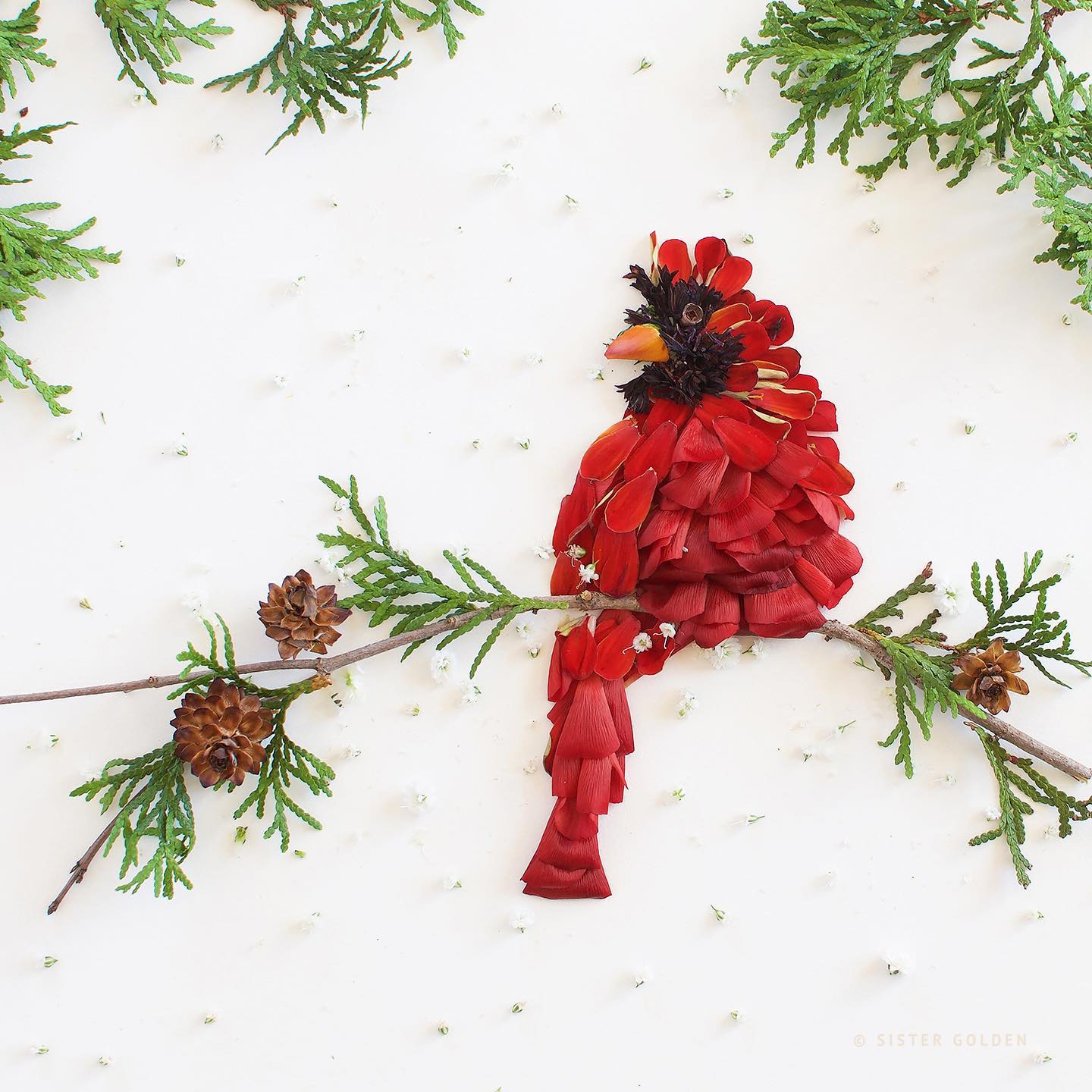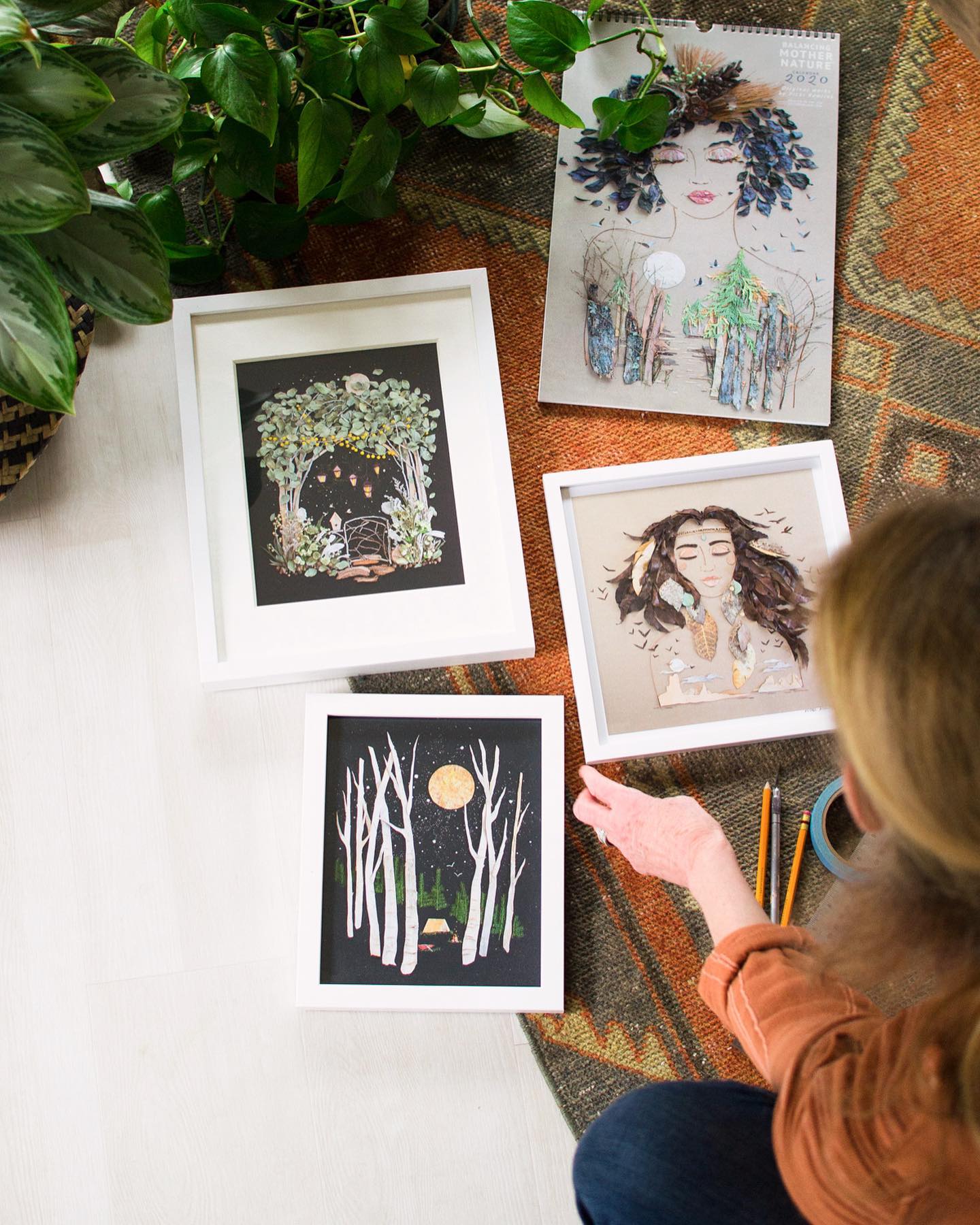 "I've made all my portraits with foliage never using any glue, tape, staples, or anything else that would secure the foliage I use in place. Each piece is just Mother Nature balancing on herself, like a house of cards."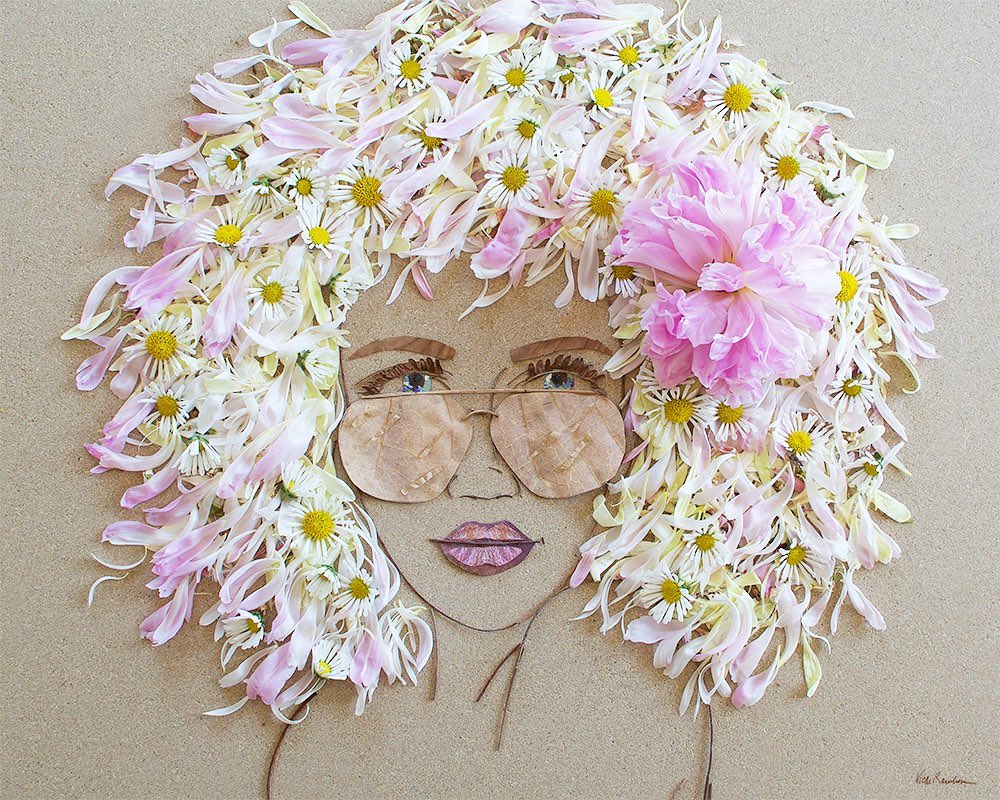 flower prints
.
About Sister Golden
Sister Golden was founded in 2014 by Mother-Daughter team, Vicki & Brooke. It began as an online-based shop, headquartered in San Diego, CA, and quickly planted roots as a brick & mortar store in Fish Creek, WI. SG offers a thoughtfully curated collection of one-of-a-kind and vintage pieces from creative artisans around the world. Among the most unique offerings are Vicki's flower art pieces, made completely from Mother Nature. Sister Golden has garnered attention from design industry trendsetters like HGTV Magazine, Spirituality & Health Magazine, Better Homes & Gardens, Apartment Therapy, Origin Magazine, and Popsugar. Vicki's artwork has also been reposted by Britney Spears *pinch me baby, one more time*.