This year's Met Gala had one symbolic flower that took over every single celebrity's looks. Paying homage to Karl Lagerfeld this year, the camellia, which is Chanel's emblem, definitely was giving the main character vibes. The camellia flower transformed every outfit and why people loved this year's Met Gala thanks to the beauty of the flower.
Met Gala Saw the Camellia Flower Everywhere
The Met Gala is one of the most anticipated events in the fashion world. Every year, celebrities and fashion icons gather to showcase their most extravagant and innovative outfits, often inspired by the event's theme. In recent years, flowers have become a popular accessory for attendees, and this year's event was no exception. However, one flower, in particular, stole the show: the camellia.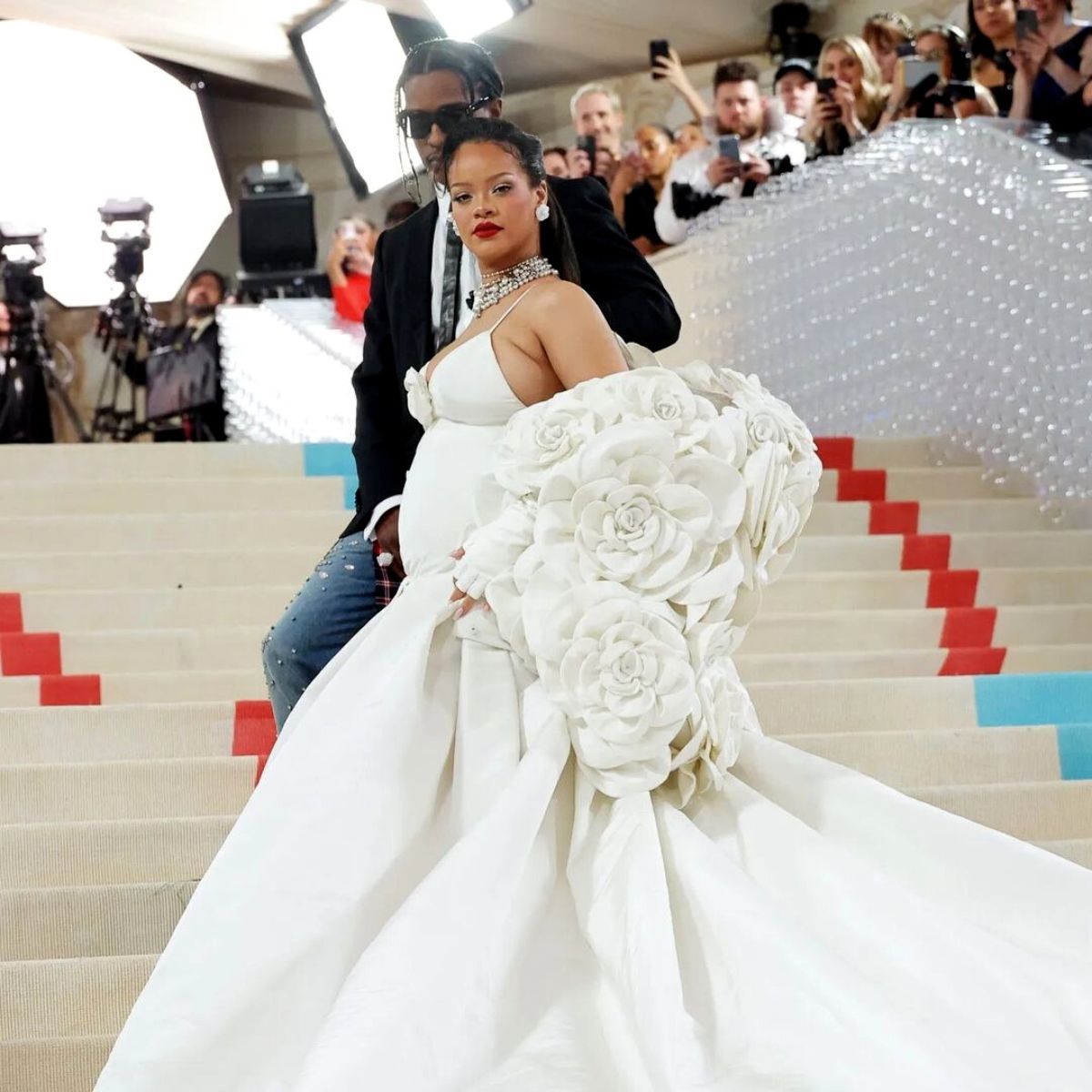 Camellias have a long and storied history in the fashion world. The flower was a favorite of Coco Chanel, who often wore a camellia in her hair or pinned to her clothing. Chanel even created a line of jewelry featuring camellias, which became one of her signature motifs. Today, the camellia remains a symbol of Chanel and is incorporated into many of the brand's designs.
In Lagerfeld's designs, the camellia was often depicted in a monochromatic white or black color, emphasizing its purity and elegance. The flower was used as an embellishment on handbags, jewelry, and clothing, and became a symbol of Chanel's timeless style. Lagerfeld once said, "The camellia is for me not a flower, but a geometric shape. It's what I saw, the shape, not the flower." For Lagerfeld, the camellia was not just a pretty flower, but a powerful symbol that represented the perfect harmony of form and function, just like the timeless and enduring designs of Chanel.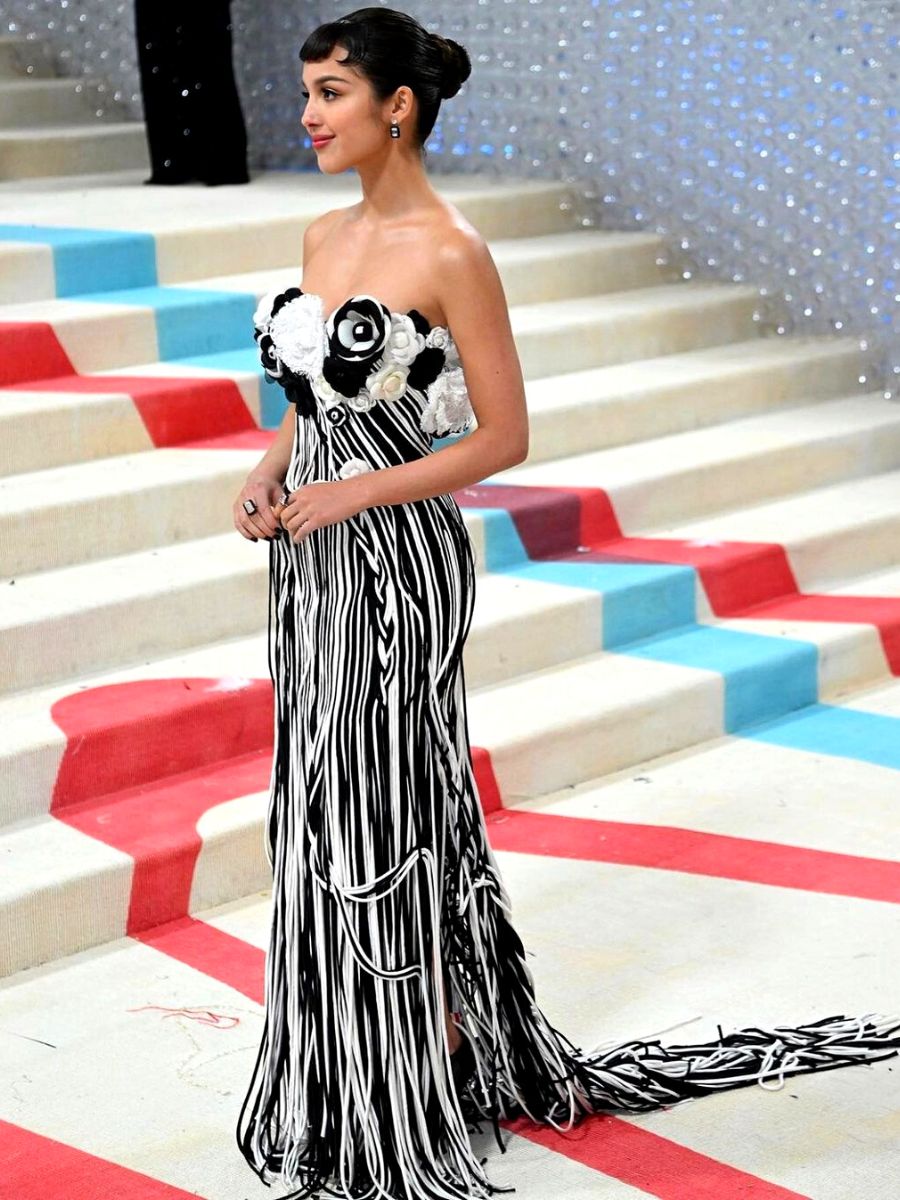 The 2023 Met Gala theme, Karl Lagerfeld: A Line of Beauty, honored the long-time Chanel artistic director following his death in 2019. Despite this theme, camellias took center stage. Many celebrities, including Billie Eilish, Kendall Jenner, and Gigi Hadid, wore camellia-inspired outfits and accessories.
How Celebrities Wore Camellias in Their Outfits
Billie Eilish, who co-chaired the event, wore a custom Oscar de la Renta gown featuring a pale pink tulle skirt and a corseted bodice adorned with silk flowers, including camellias. The dress was a nod to Marilyn Monroe's famous pink satin gown from 'Gentlemen Prefer Blondes', but Eilish put her own spin on the look with the addition of the flowers.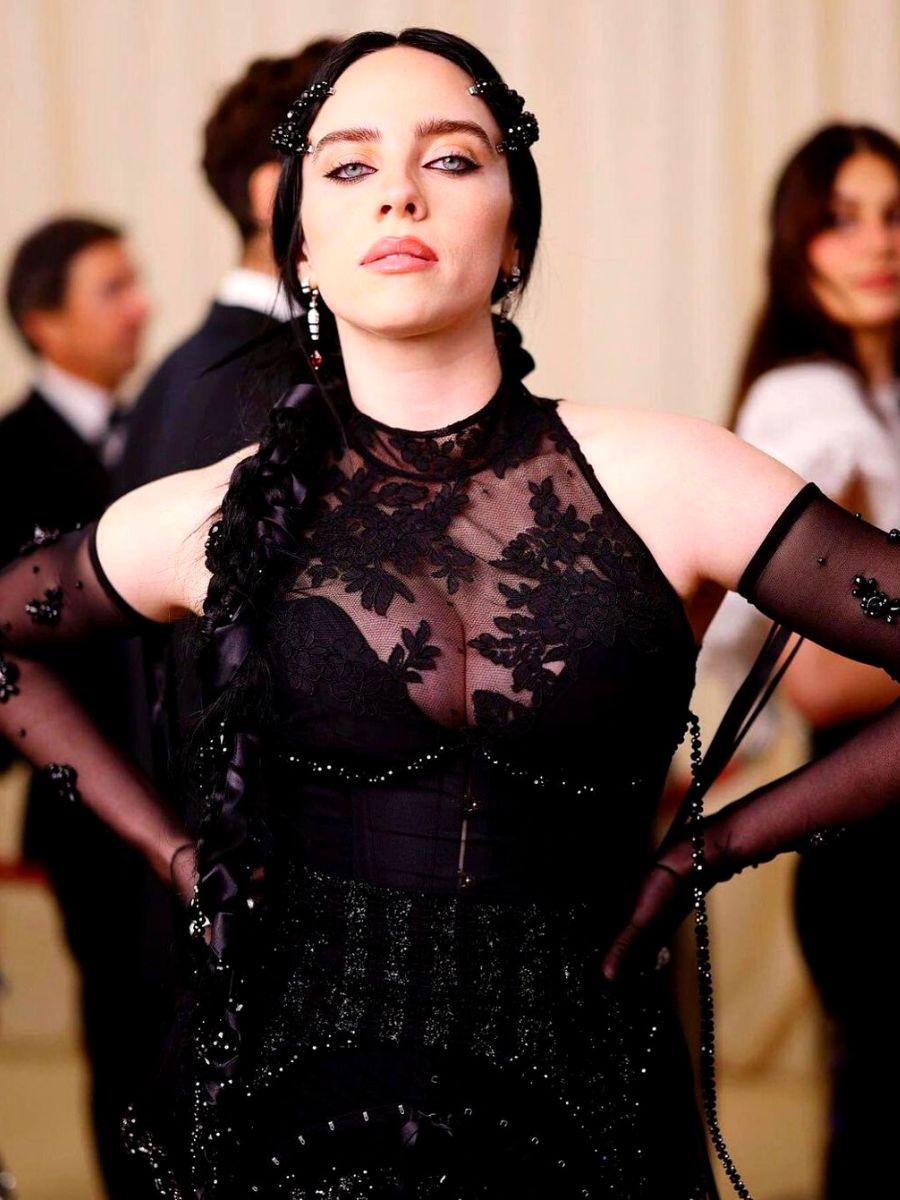 Kendall Jenner also embraced the camellia trend, wearing a sheer Givenchy gown with an elaborate floral neckline that included camellias. The gown was covered in shimmering crystals and beads, which added to its glamour. Daisy Edgar Jones, meanwhile, wore a Gucci gown with a shiny black camellia accessory on her neck.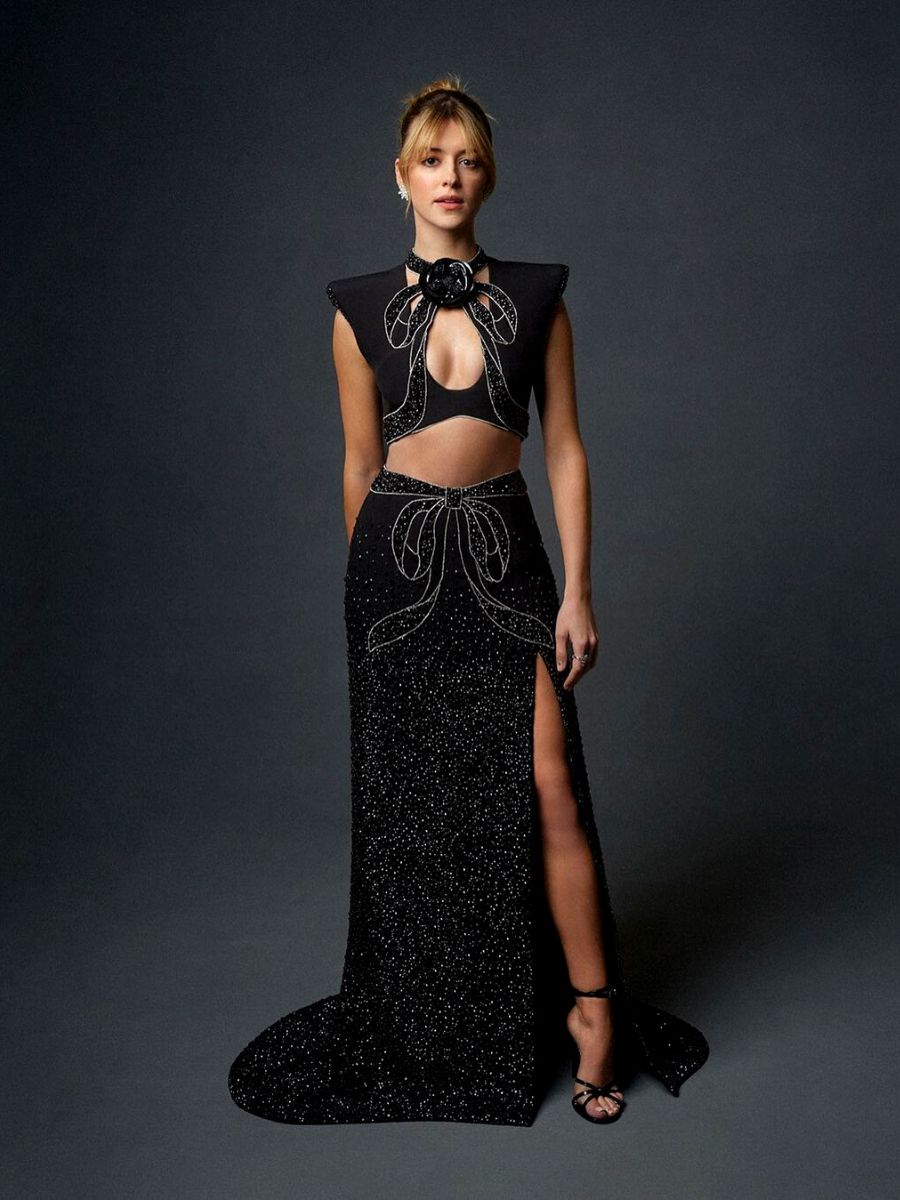 On the other hand, renowned celebrity Anne Hathaway wore a custom Versace dress with Chanel's favorite and popular tweed fabric, with two camellia flowers on the upper part of her dress.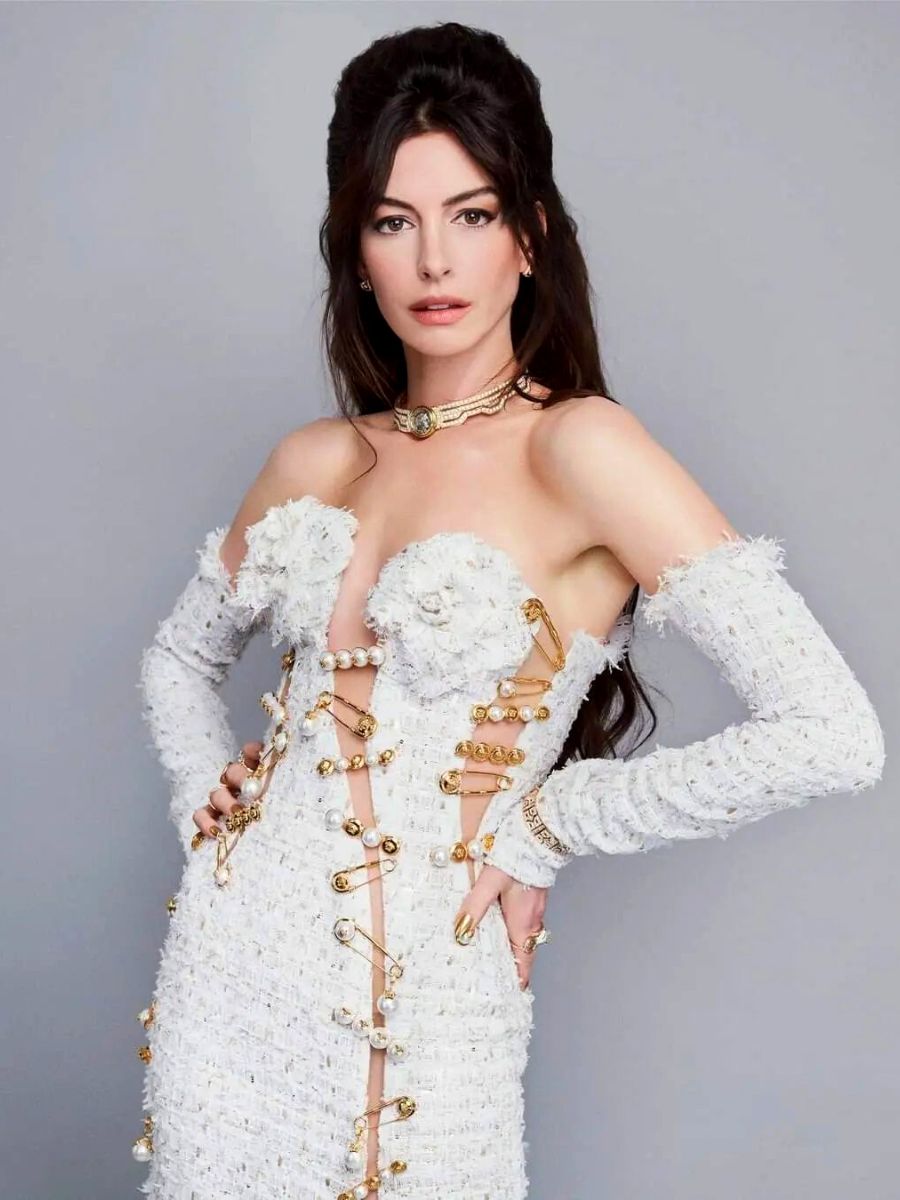 Whatever the outfit was, one thing is certain: the camellia love was deeply felt and Karl was truly honored with so many wonderful camellia-inspired outfits.
Why Did Camellias Take Over the Met Gala?
For one, the flower's association with Chanel likely played a role. Chanel's influence on fashion and style is undeniable, and the brand's signature camellia has become synonymous with elegance and sophistication. By wearing camellia-inspired outfits and accessories, celebrities were able to tap into this iconic brand and add a touch of Chanel to their looks.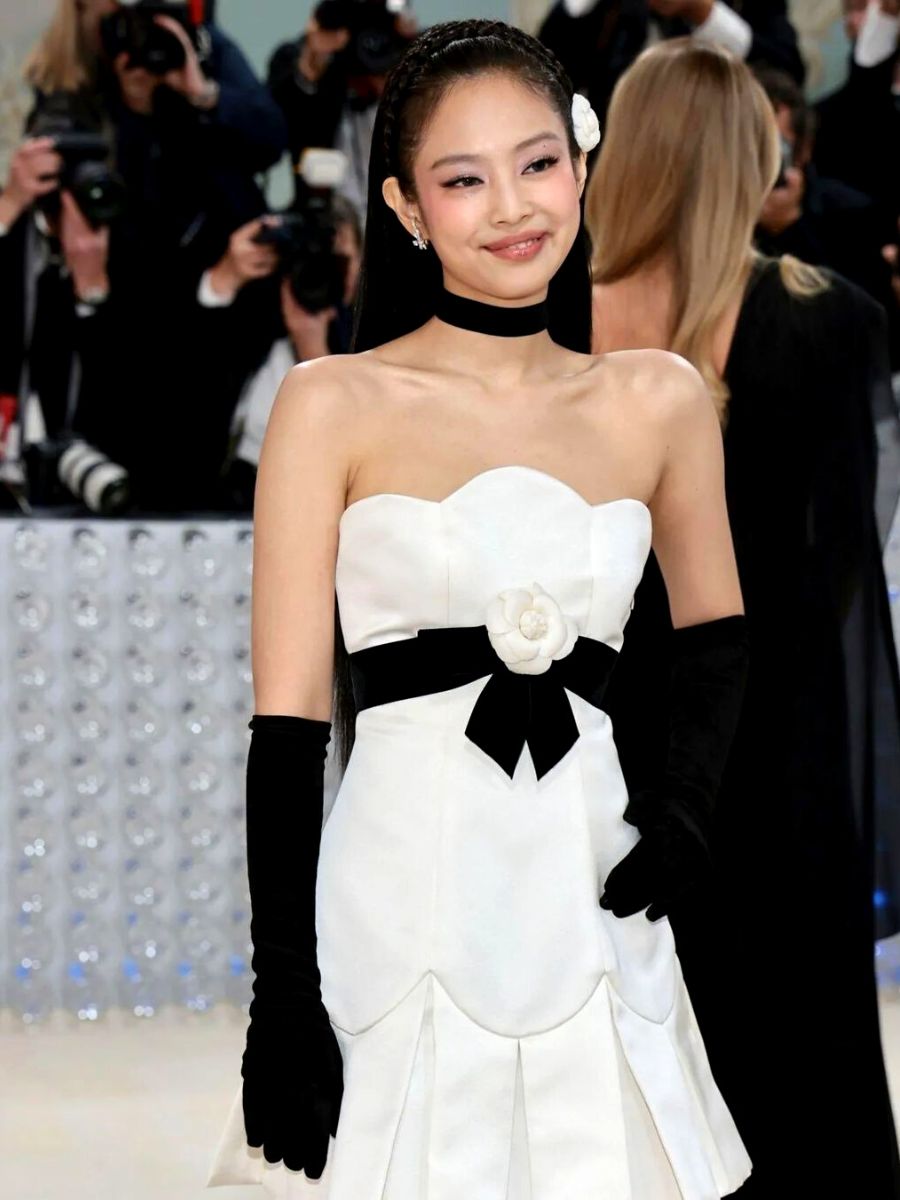 Additionally, camellias are versatile flowers that can be incorporated into a variety of designs. From delicate embroidery to bold floral necklines, camellias can add a touch of romance and whimsy to any outfit. The flower's soft, rounded petals and vibrant colors also make it a popular choice for designers looking to create eye-catching and memorable looks. Read the article 'Camellias Take Over Chanel's Fashion Show in Paris' to see a different way and perspective of how they, once again, took over.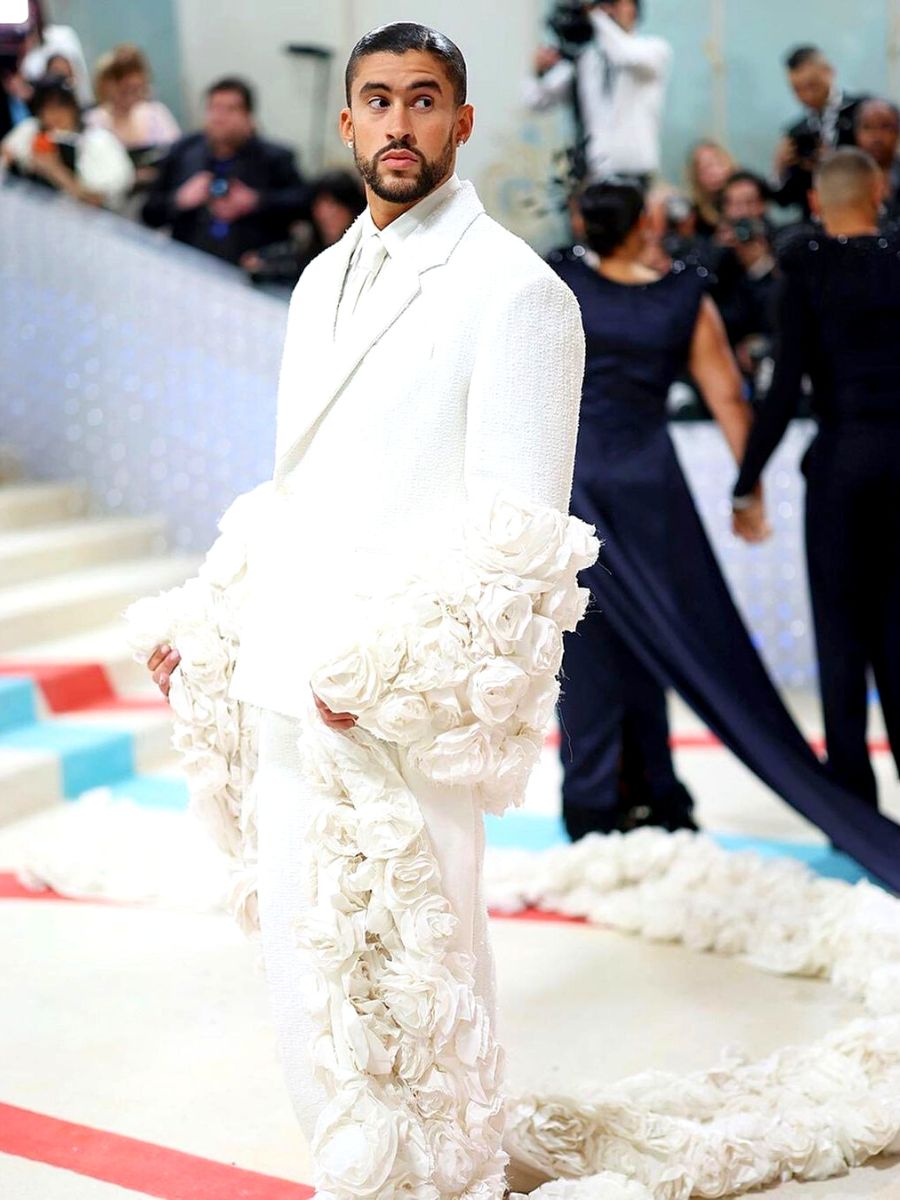 Finally, the camellia's association with femininity and beauty may have also played a role in its popularity at the 2023 Met Gala. The flower has long been seen as a symbol of love and admiration, and its inclusion in outfits may have been a way for celebrities to express their own sense of beauty and elegance.
A Stunning Display of Creativity and Style
The camellia trend at the Met Gala was a stunning display of creativity and style. From delicate accents to bold, full-bodied designs, camellias added a touch of glamour and sophistication to the event. As fashion continues to evolve and change, it's clear that the camellia will remain a beloved flower and a staple in the world of fashion.