In the world of rug artistry, Chelsea Theilmann has established herself as a remarkable artist known for her creatively crafted designs inspired by floral and orchid themes. With an unrelenting effort and passion for her craft, Theilmann has carved out a unique space when it comes to rug designs. Because she's about to show you what real rug dreams are made of. Have you ever seen orchid rugs in every color you can imagine? She's about to show you what her art is made of!
A Botanical Rug Heaven by Chelsea Theilmann
Theilmann's journey as a rug artist began at an early age, driven by her curiosity about the world of plants and flowers specifically. Her creative exploration evolved into a lifelong career in designing something extraordinary that could encapsulate the essence of the botanical world but most importantly, bring people closer to nature, in case some have no direct access to it.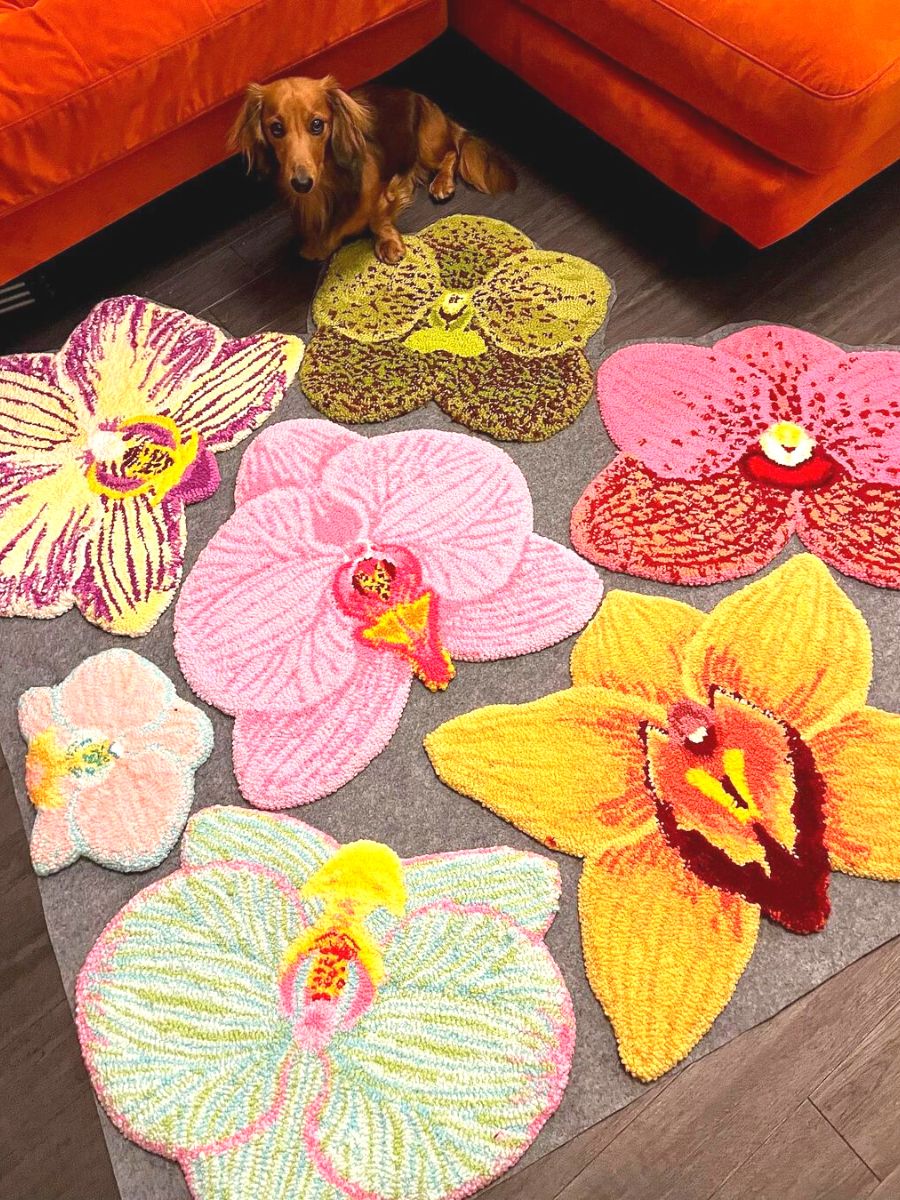 Rugs of botanicals and orchids in your house? It sounds like a magnificent idea not only because you would catch the eye of every visitor who steps into your home, but they will without a doubt fill your floors with abundant amounts of color and beautiful plants and orchids. That's her specialty: bringing nature to people through the divine art of rug making.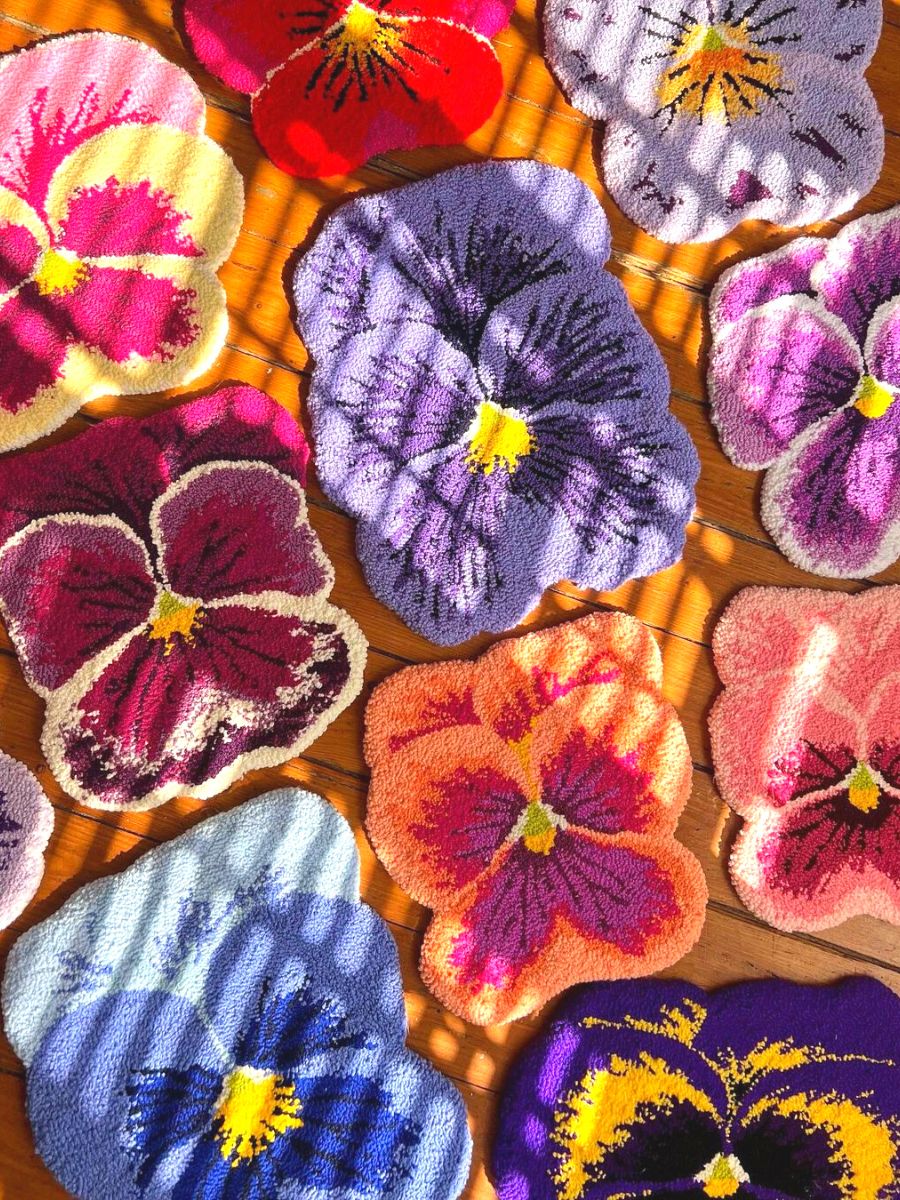 Pulling loops of yarn and fabrics every single day is what she adores most because it allows her to create rugs that are a true embodiment of her deep connection with the flora she portrays. Rather than being mere reproductions of botanical subjects, her rugs offer an artistic interpretation that fuses botanical realism with both her distinctive and creative touch. Although the hours are tireless and she invests countless hours in perfecting each creation, she wouldn't change her job of making people happy through plant and flower art for nothing in the world.
Botanical Rugs That'll Enliven and Boldly Transform Your Indoor Spaces
Theilmann's work stands out for its ability to infuse life into her designs. Her floral and orchid-themed rugs emanate vitality, drawing viewers into a world that feels akin to a walk through a verdant garden or a tropical paradise. Her use of color and shading techniques is nothing short of stunning, right? How are her rugs even real? These could become your newest additions to any indoor spot if you're planning to give your home a little touch of color and change.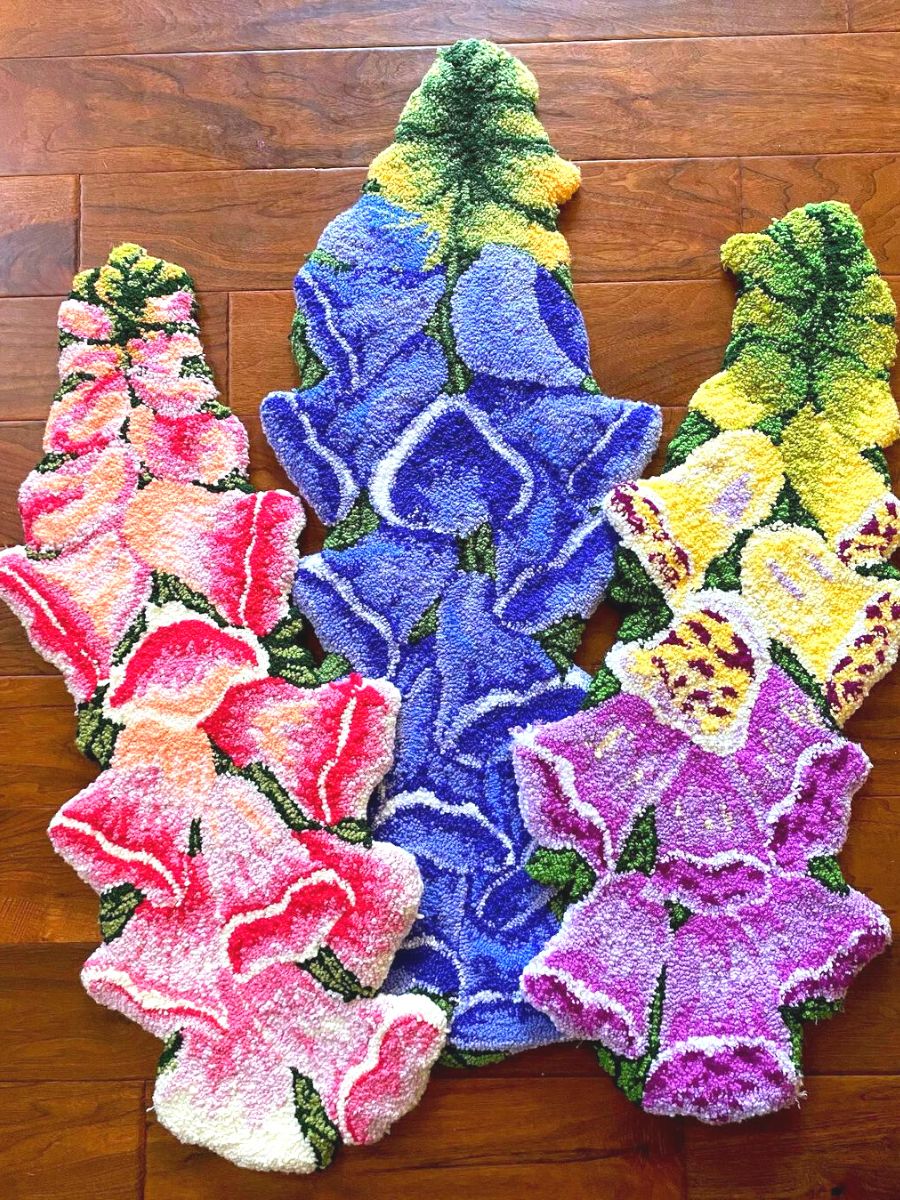 Nevertheless, Chelsea is also known for her understanding of sustainability. She conscientiously employs eco-friendly materials in her work, ensuring that her art does not harm the environment. This only comes to show her profound respect for the natural world, the very source of her inspiration. She cherishes the cause of giving back to nature and preserving its beauty for future generations.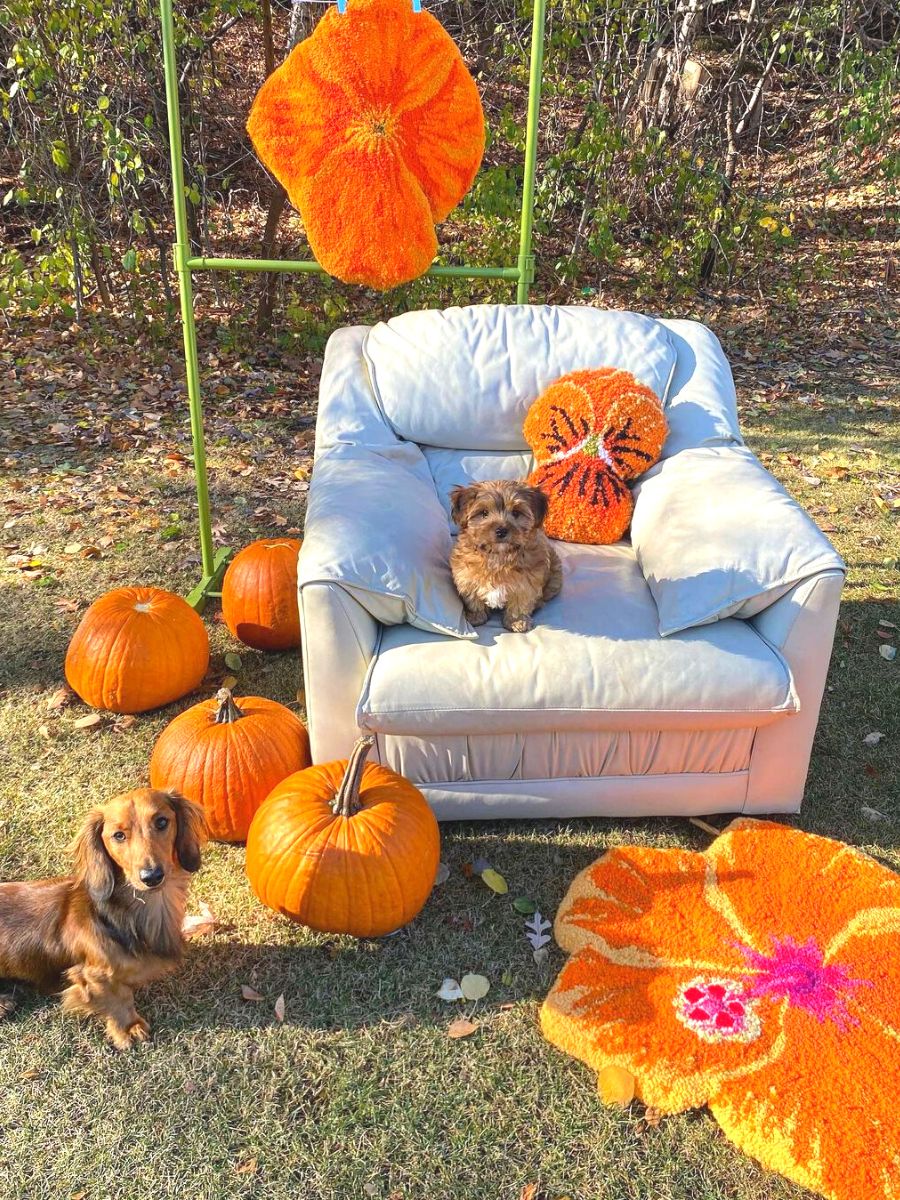 Orchids Are Chelsea Theilmann's Favorite Flowers
Orchids, known for their elegance and diversity, are among Chelsea's favorite flowers since she can remember. These flowers exist in a wide array of colors, shapes, and sizes, and Theilmann masterfully captures the essence of each variety in her rugs. The allure of her woven orchids celebrates their uniqueness and bewildering beauty. Although she is most known for her orchid rugs, they are not the only flowers that have debuted in her collection.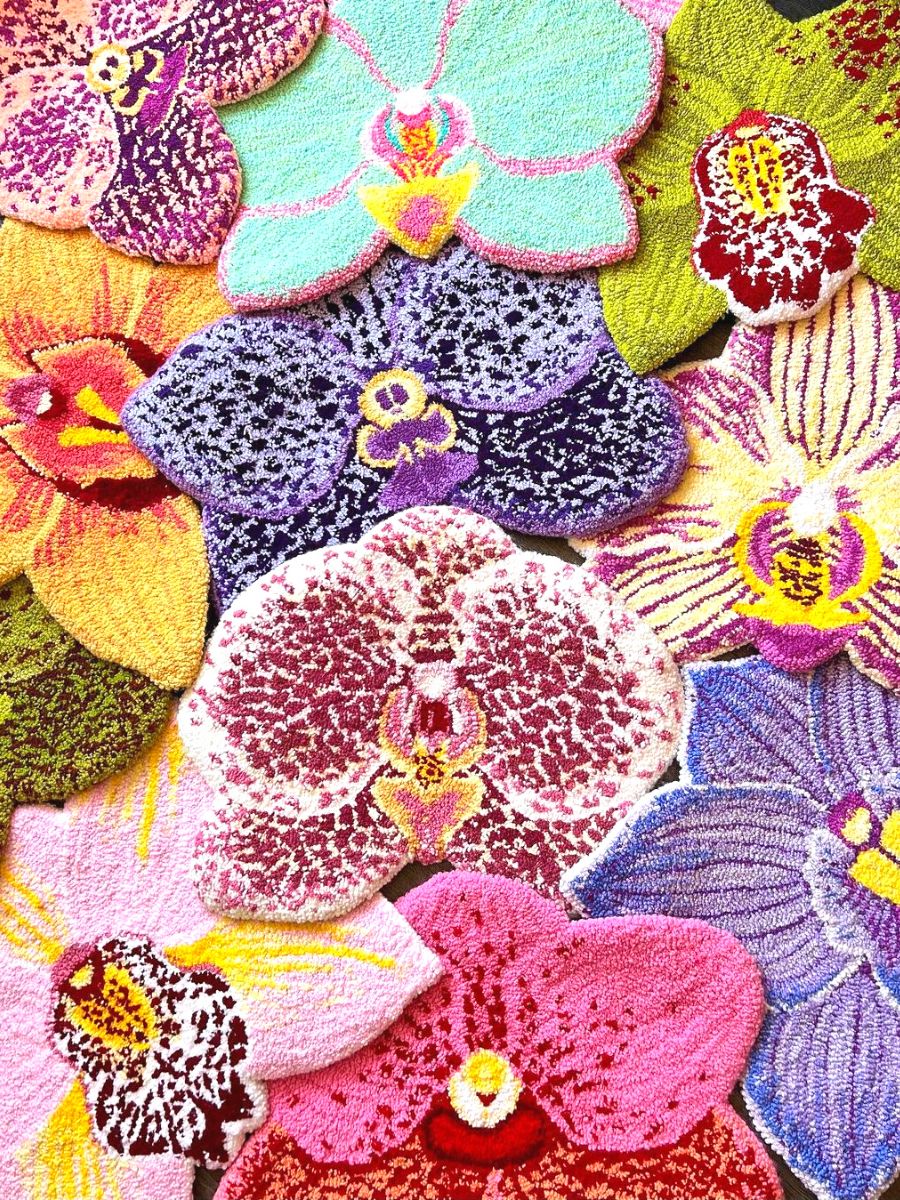 Among other flowers, she treasures are colorful designs of snapdragons, foxgloves, bright yellow sunflowers, pansies, tulips, delphiniums, clematis, and hibiscus, among others. Carefully crafted cacti also make a part of her rug collection and some of her designs are sometimes even sold out. If you're undecisive as to what flower rug may go best on your interior floors, you might want to consider their symbolism. Sunflowers, for example, are a symbol of positivity and strength.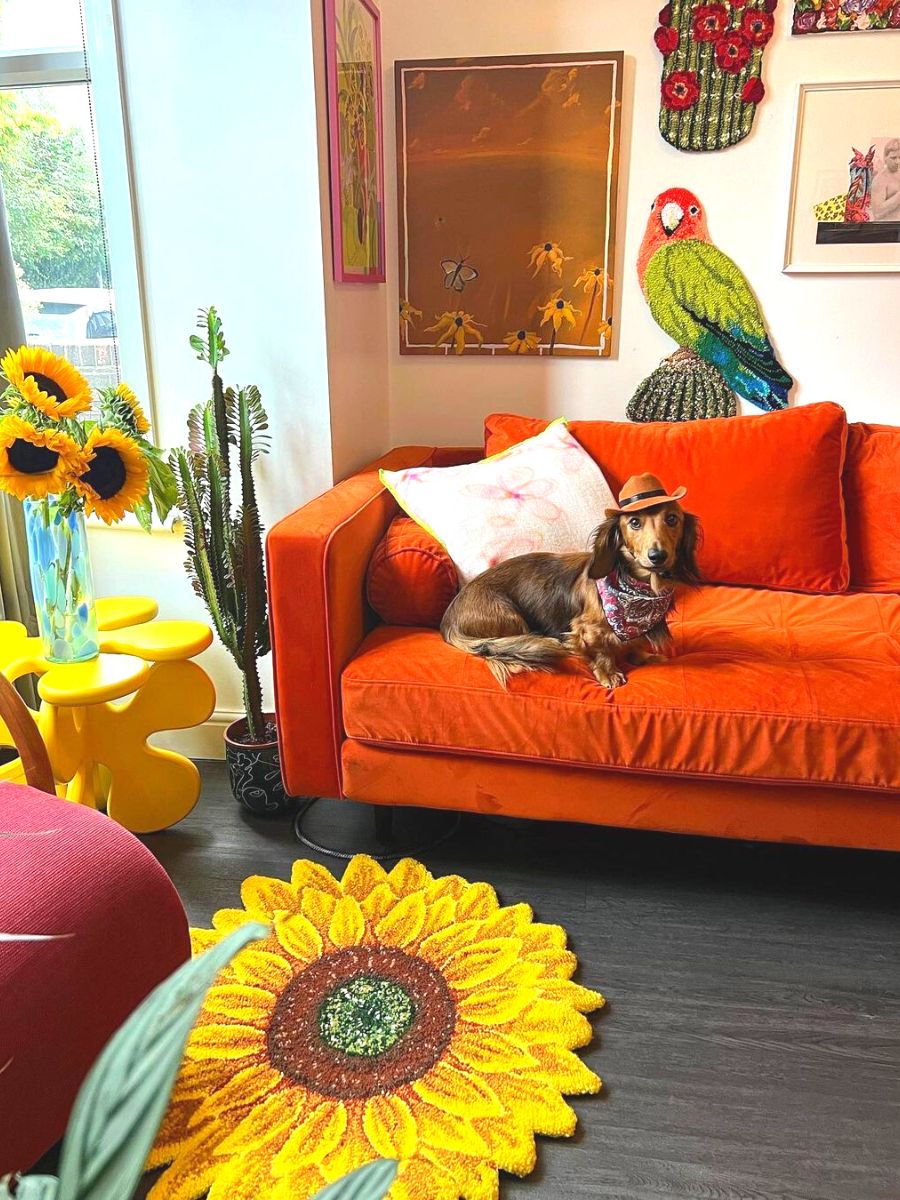 These vibrant blossoms have come to embody joy, adoration, and longevity in various cultures around the globe. Delphiniums, on the other hand, represent levity, lightness, and swiftness. Furthermore, its enchanting hues and towering stature symbolize the expression of strong feelings emphasizing their strength.
Works of Art Exhibited Worldwide
Beyond her artistic virtuosity, Theilmann has been instrumental in promoting cultural diversity and cross-cultural understanding. Her work has been showcased in exhibitions that show the fusion of art and culture. Her rugs, adorned with rich symbolism, transcend linguistic and cultural boundaries, forming a universal language that resonates with the human spirit.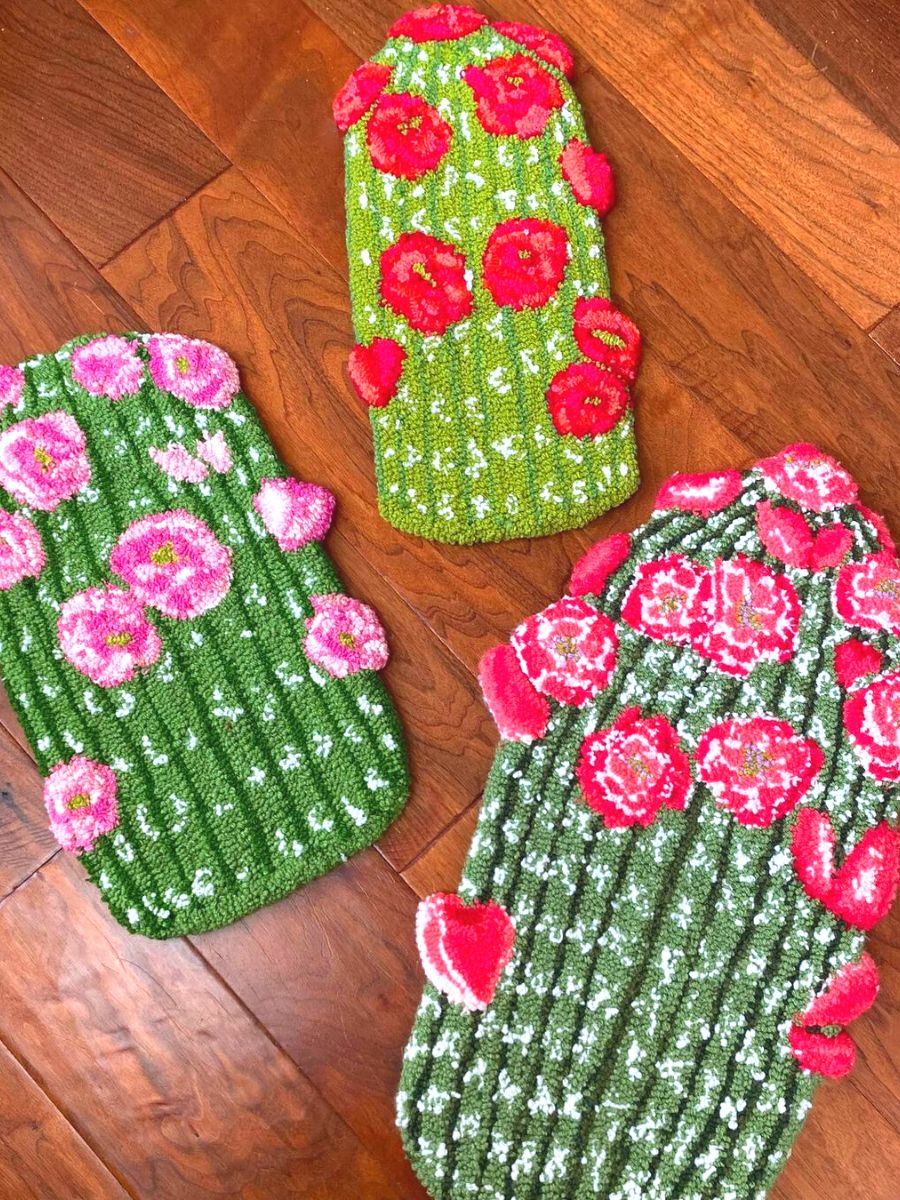 In a world where many artists vie for recognition, Chelsea Theilmann is distinguished by her exceptional talent, making her not only 'merely decorative pieces'. Each and every rug is a gateway to a world of the natural splendor of the flora that exists in the world.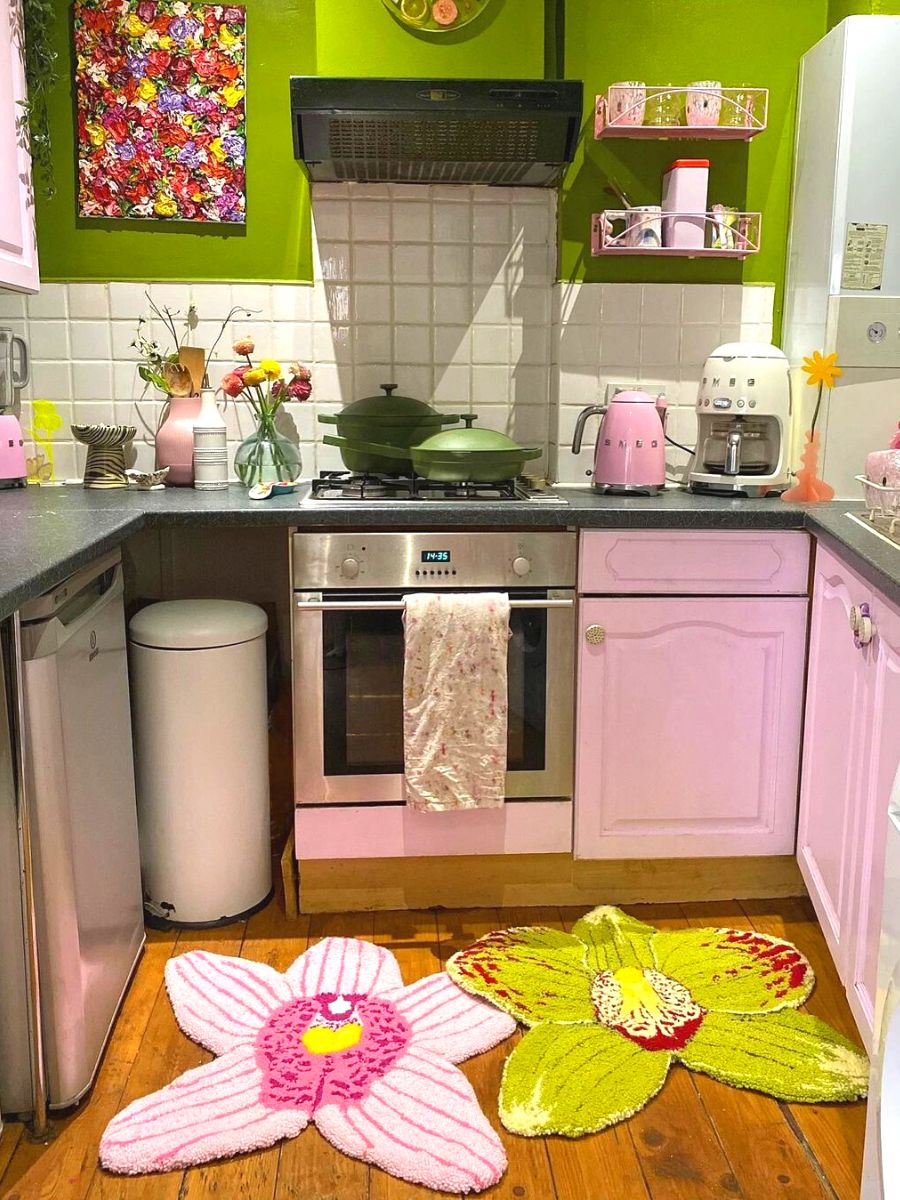 Her rugs adorn homes, museums, and galleries across the globe, serving not only as artistic works but also as a means to bring the beauty of nature indoors. Check out the London-based artist's Instagram account to see more.