Parfum Flower Company
is currently compensating for so much CO2 that the wholesale company from Aalsmeer is climate positive. Together with its international growers, the company is also working hard to compensate for the emissions at the individual nurseries, whereby the roses from the Kenyan grower Tambuzi can already be offered CO2 neutral.
Parfum Flower Company Offers CO2-Neutral Roses
For some time now, Parfum Flower Company has been working closely with
Greenhouse Marketeers
, which carries out the footprint calculations and ensures CO2 compensation by planting bamboo in Uganda. For its own business operations in the Netherlands, Parfum Flower Company is now even compensating for more than the actual CO2 emissions, making the company climate positive. But that is not enough for managing director Wouter de Vries. Parfum Flower Company therefore also compensates for the CO2 of all roses from
Tambuzi
from Kenya. This makes Tambuzi the first rose grower in the world to offer CO2-neutral roses.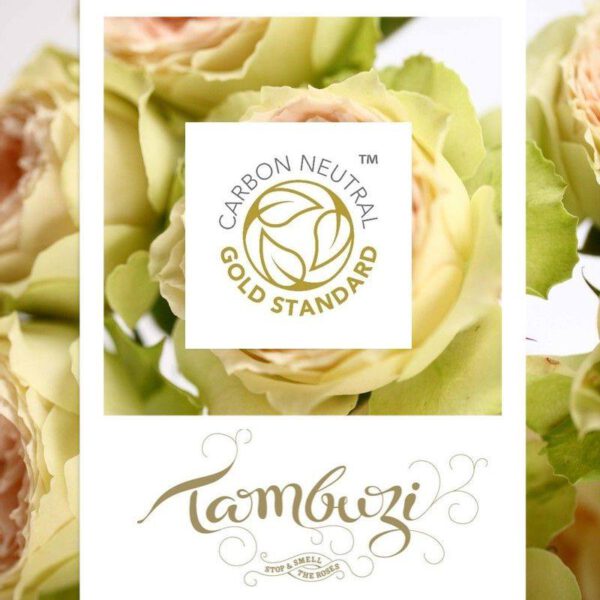 CO2 Positive by 2025
The same result is being worked on in collaboration with
Alexandra Farms
in Colombia. "It is not yet the case that we can supply all roses CO2 neutral, but we do want to get there product by product. I once said that we want to be completely CO2 positive by 2025, including all our products. Tambuzi roses make up about 35/40 percent of our business, with Alexandra Farms added we are at 70 to 80 percent. So we are making real progress with that."
No Obligations
According to De Vries, the collaboration with Greenhouse Marketeers contributes to this. "Greenhouse Marketeers has helped us enormously in providing insight into our footprint and that of the nurseries," says Managing Director Wouter de Vries of Parfum Flower Company. "We couldn't have done it without them. In addition, they advise us on how we can do better and they help us to compensate for the emissions." De Vries appreciates that Greenhouse Marketeers gives you the freedom to arrange the compensation yourself if you wish to do so. "It's not like you have to let them do everything. Greenhouse Marketeers has the facilities to compensate with Bamboo Village Uganda, but there is no obligation. They find it more important that you compensate than where you do it. I find that very positive about the collaboration." Because the international growers that Parfum Flower Company works with want to compensate their CO2 wherever possible on their own initiative. For example, Tambuzi in Kenya and Alexandra Farms in Colombia prefer to realize the compensation in their own country. "Tambuzi already had a compensation project in Kenya, but is now talking to us about planting bamboo in that country", Henri Potze says on behalf of Greenhouse Marketeers. "And Alexandra Farms wants to plant its own trees in Colombia. We are therefore investigating the possibilities for this and support them where we can. Which trees are suitable for this, how much CO2 they extract from the air, etc. In principle, it does not matter whether companies carry out this themselves or whether we do it. It just depends on what you want."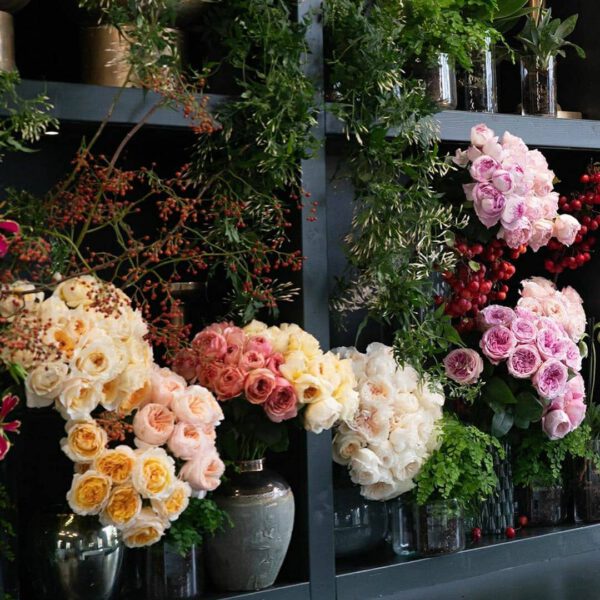 Be Aware of It
By realizing a climate-positive organization and striving for climate-neutral roses, Parfum Flower Company mainly wants to take responsibility. "We have to be careful with our planet and as an entrepreneur you can play a role in that," says De Vries resolutely. "In all the choices we make now, we look at whether it can be done more sustainably. By being aware of this yourself and asking your suppliers to do the same, you already make a huge profit. In addition, as a company, I want to be different from the rest of the market. At the moment I don't have to do it from a market point of view, because consumers are not yet asking for sustainable flowers. But there will soon be a momentum in which consumers will choose between a CO2 neutral rose and a normal rose. I hope we will benefit from that."