On March 21st the competition Dare to bloom, dare to fly was held at the National Museum of Estonia. Dare to Bloom is an inspirational global floral competition with eternal roses from Lulurose, by Naranjo Roses in Ecuador. The first European edition was held at Fleuramour in 2022. This contest is all about pushing boundaries, exploring new ideas, and unleashing the artistic spirit. Aire Reenumägi and Anu Peri joined forces to organize this beautiful event where florists also could enjoy a demonstration of Hans Zijlstra and some discussions with Estonian Floriculture.
Create Your Wings to Fly and Dare to Bloom
If you are passionate about creating stunning floral arrangements and want to showcase your skills to the world, this was the perfect opportunity for you. To participate, all you needed to do was register and let your imagination run wild.
With expert judges, amazing prizes, and a supportive community of fellow artists, this was an event you won't forget.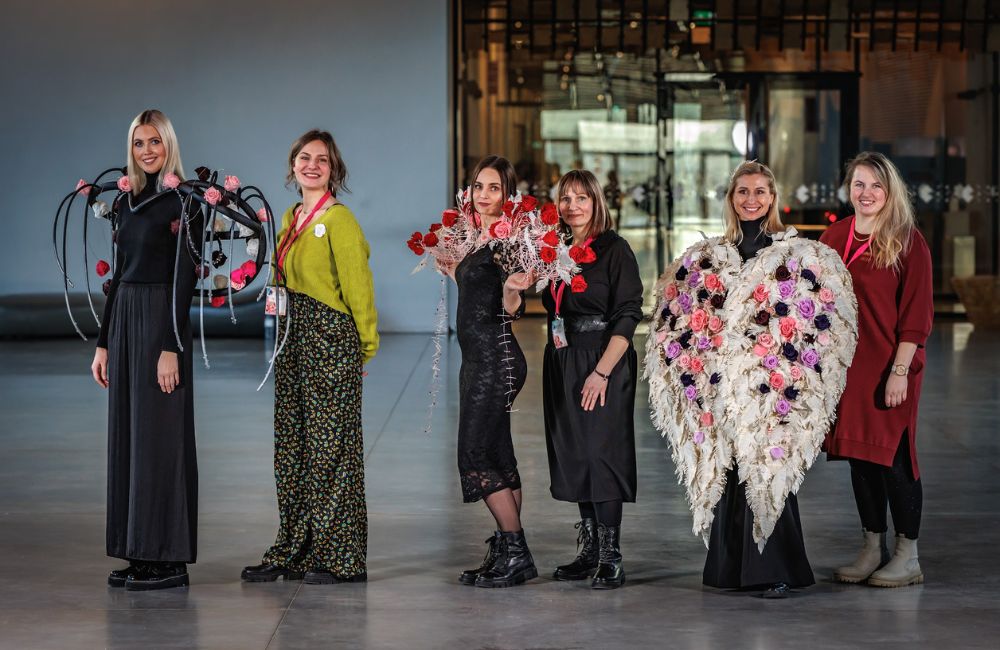 Demonstration Hans Zijlstra
Hans Zijlstra is a distinguished Dutch floral designer known for his innovative and vibrant approach to floral artistry. He represented the Netherlands at the World Cup 2019 in Philadelphia. With over 25 years of experience, Hans has become a prominent figure in the international floral design community. His signature style combines traditional Dutch floristry techniques with contemporary concepts, resulting in eye-catching and harmonious arrangements. Hans's work has been showcased at prestigious events, including the famed Keukenhof flower exhibition, and he has earned numerous accolades for his exceptional designs. Alongside his successful studio practice, Hans is a devoted educator, sharing his knowledge and passion with aspiring floral designers through workshops and masterclasses, thus contributing to the ongoing evolution of the floral design industry.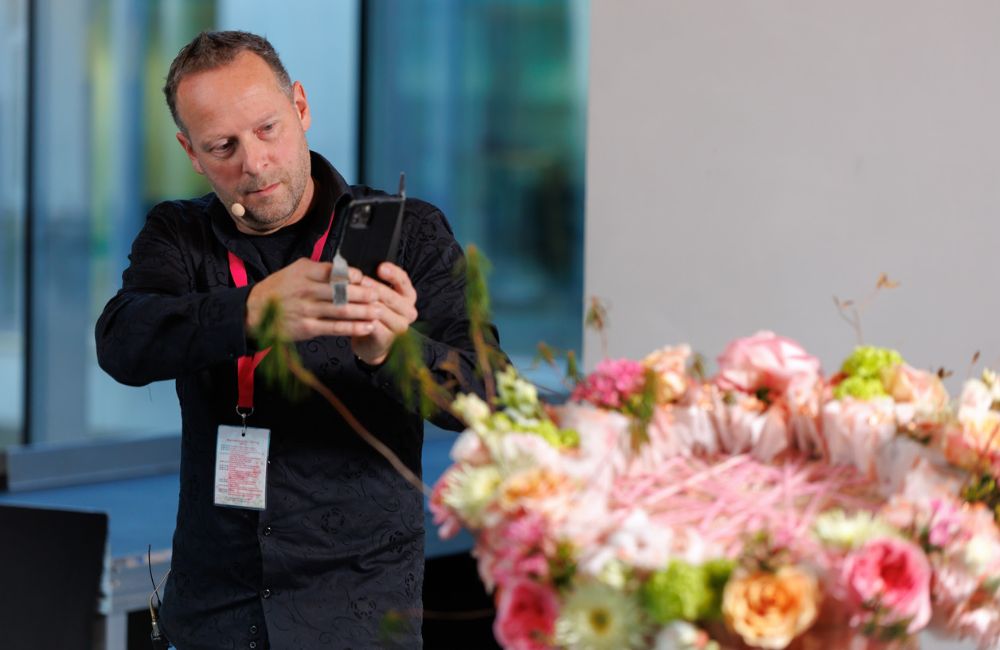 Wearable Wings to Fly
One of the most memorable moments was the competition with the stunning floral art wings made with preserved roses. The intricate and beautiful designs showcased the beauty of nature in a truly unique and innovative way. It was amazing to see how talented artists were able to transform simply preserved roses into breathtaking works of art.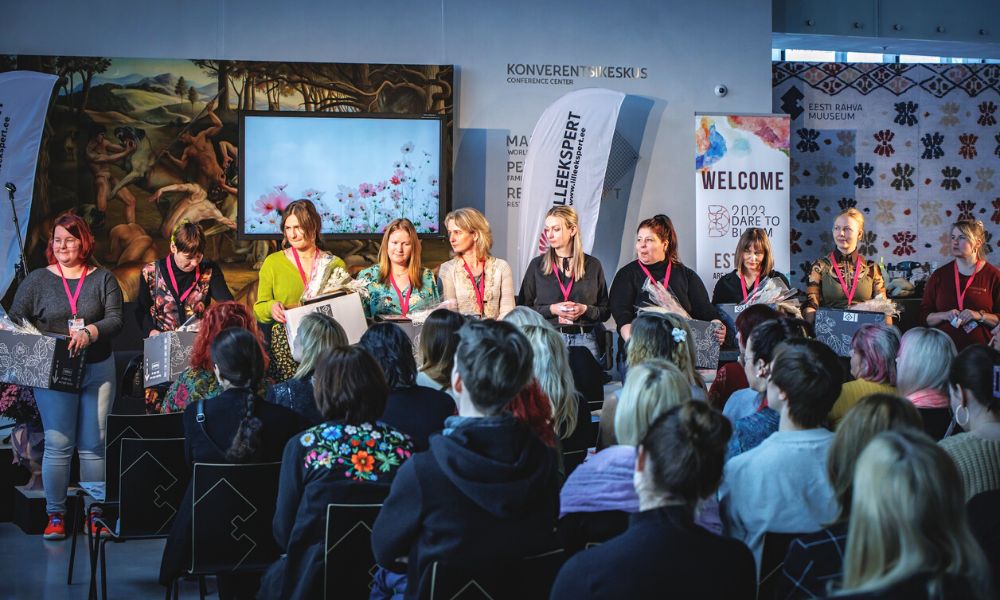 Not Only Floral Art
But the competition wasn't just about floral art. There were also amazing fashion and beautiful creations, breathtaking photography, and so much more. The participants truly pushed the boundaries of their respective crafts and amazed everybody present with their skills and creativity.
Aire Reenumägi:
"I met Laura Gomez from Naranjo Roses a few years ago in Italy, at Arteflorando. Last fall, when we met at Fleuramour in Belgium, where the first European competition of Dare to Bloom took place, we received an offer to organize the Dare de Bloom competition in Estonia as well. It is a pleasure to share with you a gallery of "Magical wings" with Lulurose materials. Wing judges were: Regine Motmans, Yoli LaGuerre, Key Külaots, and Marek Jakobi. Congratulations to all the participants for sharing their incredible talent. Happy to fly high together."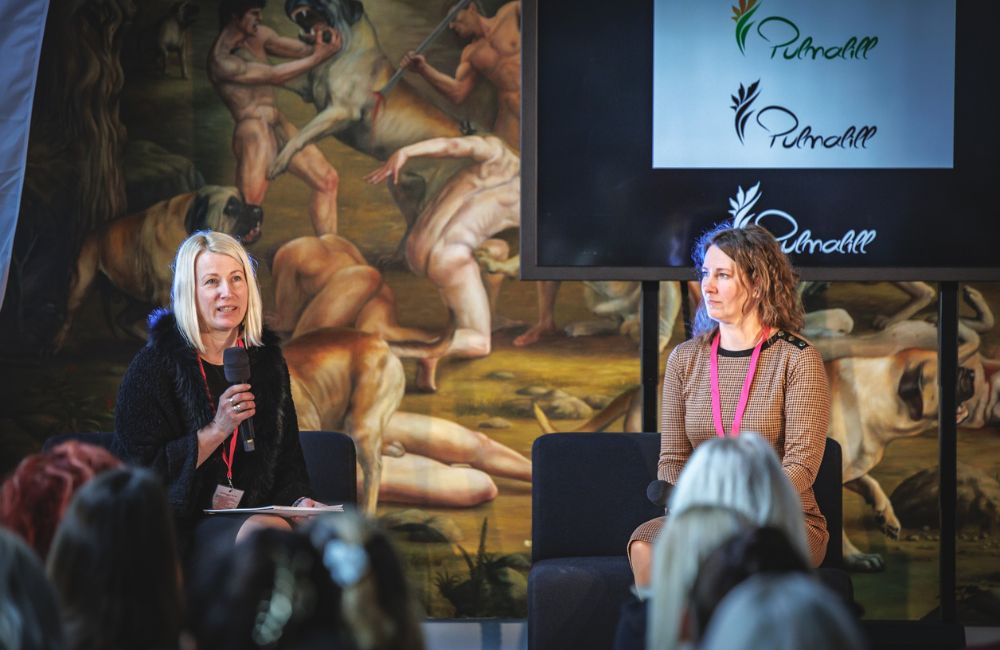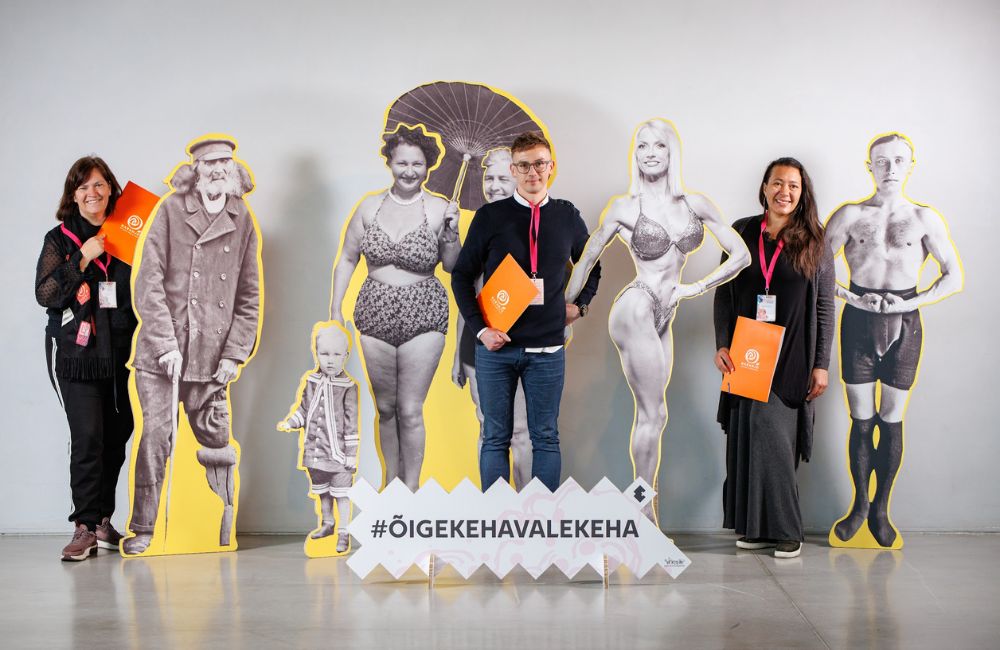 First Place Dare to Bloom - Olga Sternbeck
Olga Sternbeck is a young florist from Estonia and is part of Studio DecoRento. Flowers are indispensable elements for creating emotions at a wedding, birthday, company party, or other important events. Olga participated in the Student Florist Cup in 2019 to represent the Räpina School of Horticulture. Olga has a beautiful future for her to explore her floral talents. In January 2024 she will be in the finals from Dare to Bloom Europe at IPM Essen.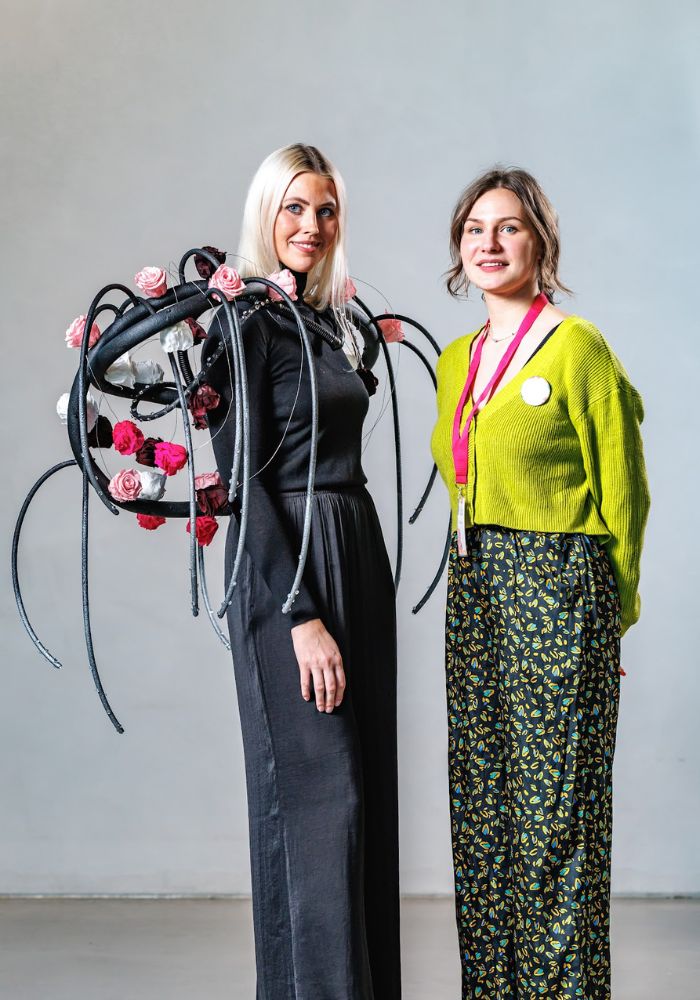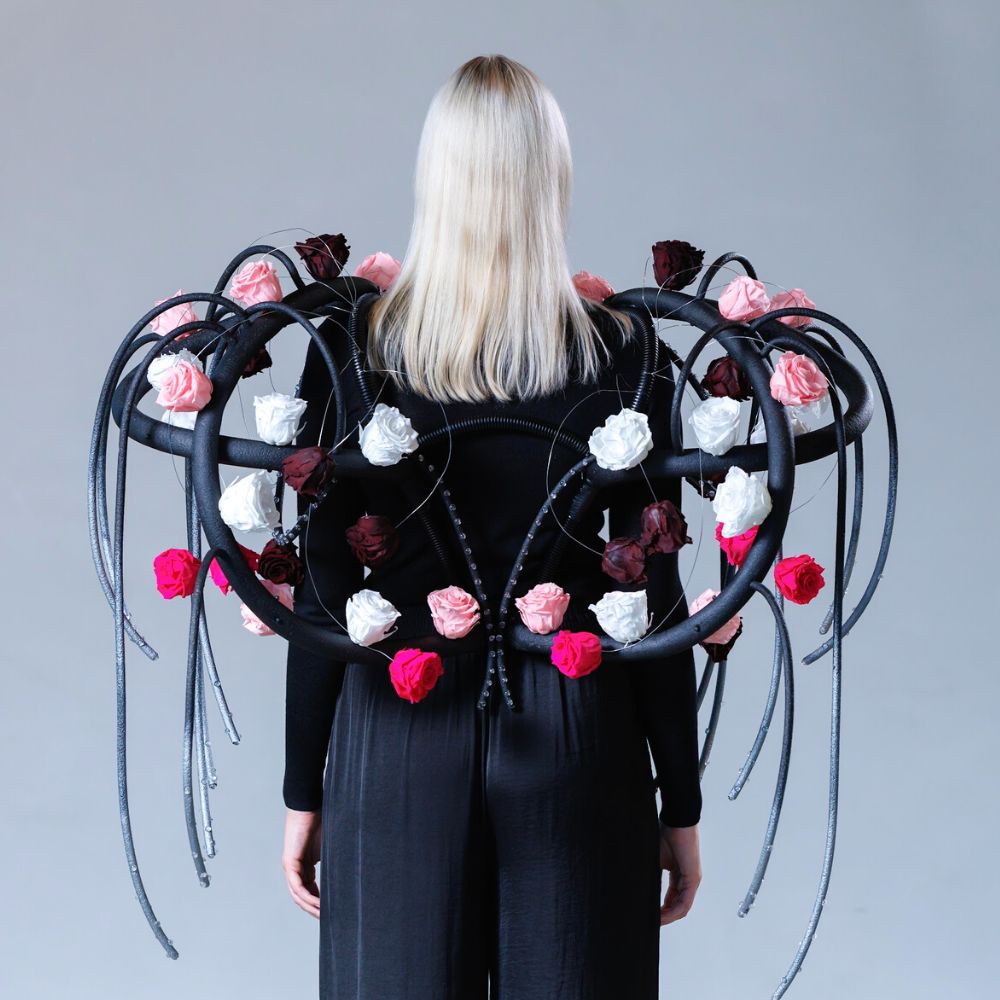 Second Place Dare to Bloom - Jelena Vesselova
Jelena Vesselova is very happy with her achievement to become second in this competition. It was her first competition ever and as a student of Pulmalill Oü, she overcame all her fears and competed. It was a great experience with an extraordinary result!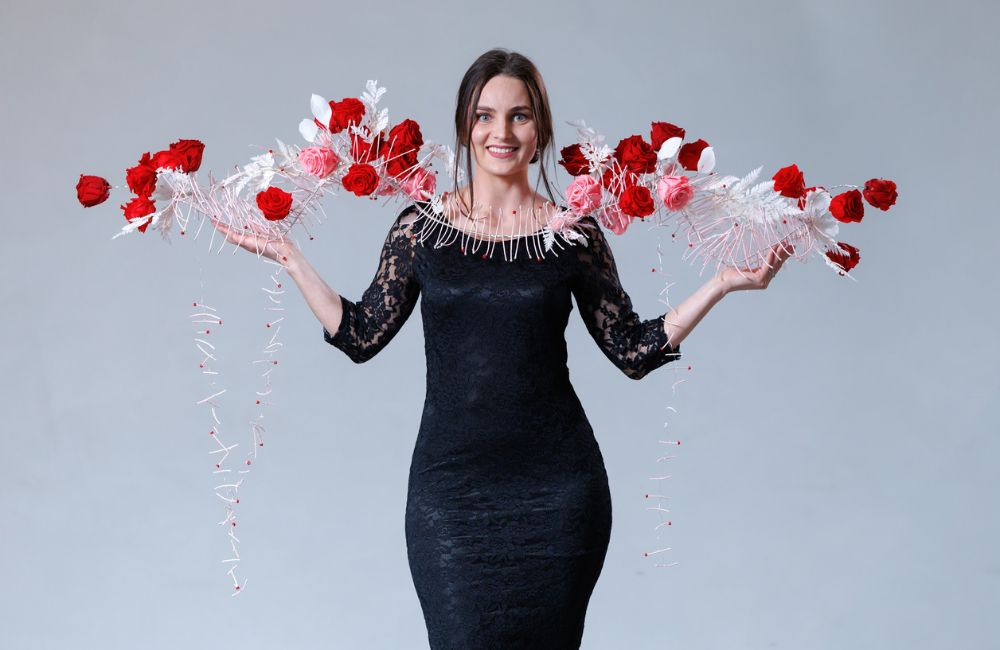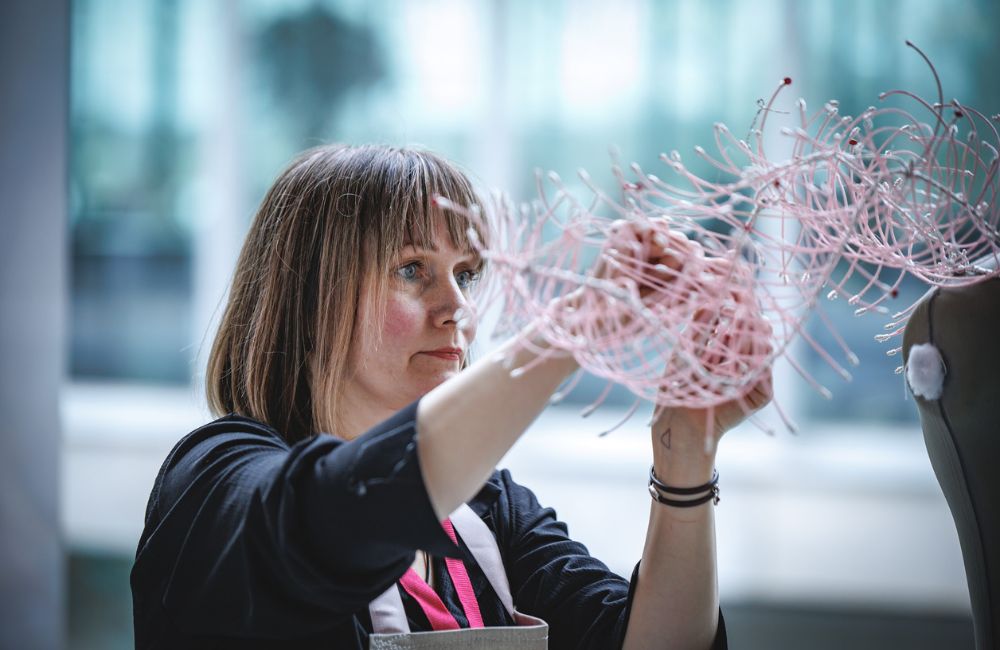 Third Place Dare to Bloom - Deivi Sarapson
Deivi Sarapson ended her studies at Tallinna Ülikool in 2018. She now works as a florist at Männilinna Flowers in Estonia. Participating in Dare to Bloom gave her the opportunity to be really creative and come up with these light and easy wearable wings.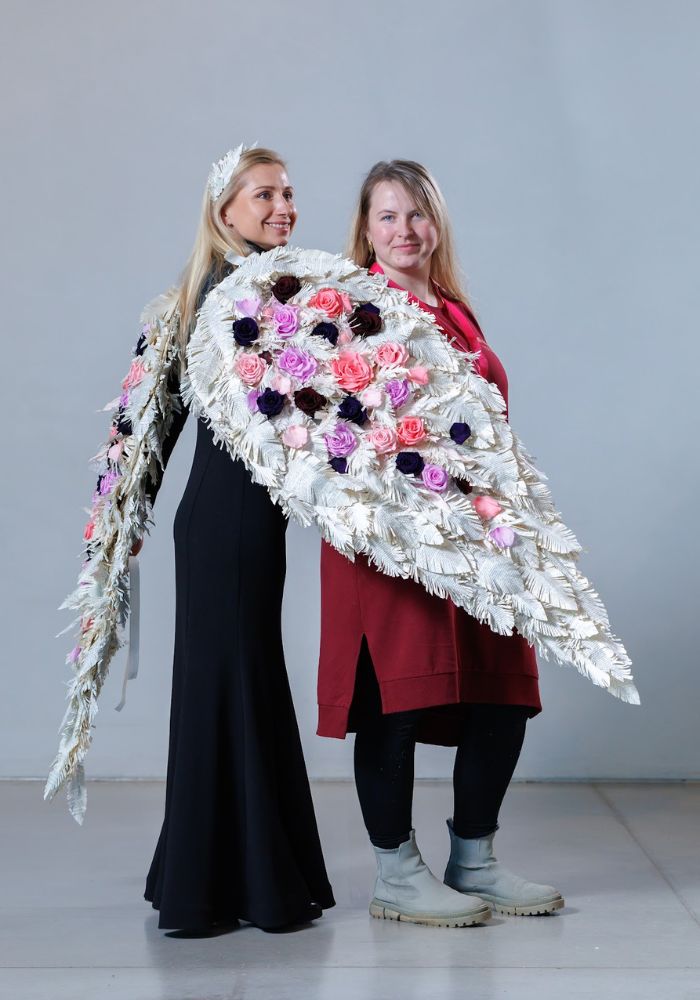 All photos by ainsalu photo