One of the youngest participants in the forthcoming Interflora World Cup 2023, Melissa Smedes will be once again on an international platform showcasing her great talent in floral arrangements. She was third in the Dutch Junior Championship in 2021 and thanks to Fleurop preselections which gave her a ticket to the World Cup in Manchester.
This year's event will be the 26-year-old Dutch florist's most significant challenge ever. Yet she has been looking forward to this competition all her life. She loves competing, she admits. And what a challenge this will be!
This is an introduction to Melissa Smedes and her unique floral design capabilities.
Melissa Is a Small-Town Girl Fully Immersed in the Beauty of Flowers
While many people may see competitions as challenges, Melissa believes they offer one an opportunity to learn more about oneself and see what other designers do with the same materials to implement similar assignments and how they handle it.
Being a 'small-town girl' living in the North of the Netherlands, her proximity to the quietude of nature and being surrounded by meadows and forests explains her fascination with flowers. Growing up in Harkema, in the land of the tulip fields and bountiful flora flourished her love for flowers and dared her to be more creative.
She would then start making her jewelry while she was young. While in secondary school, Melissa remembers going to follow a floral class for the first time and immediately getting obsessed with flowers as well as the natural materials used to design floral arrangements.
And that is how she settled on enrolling in floral education and a budding career in flowers and floral design.
Melissa:
"I am fond of flowers and greenery. I feel that I have nerves of steel and lots of grit. I love working with graceful leaf structures and living material."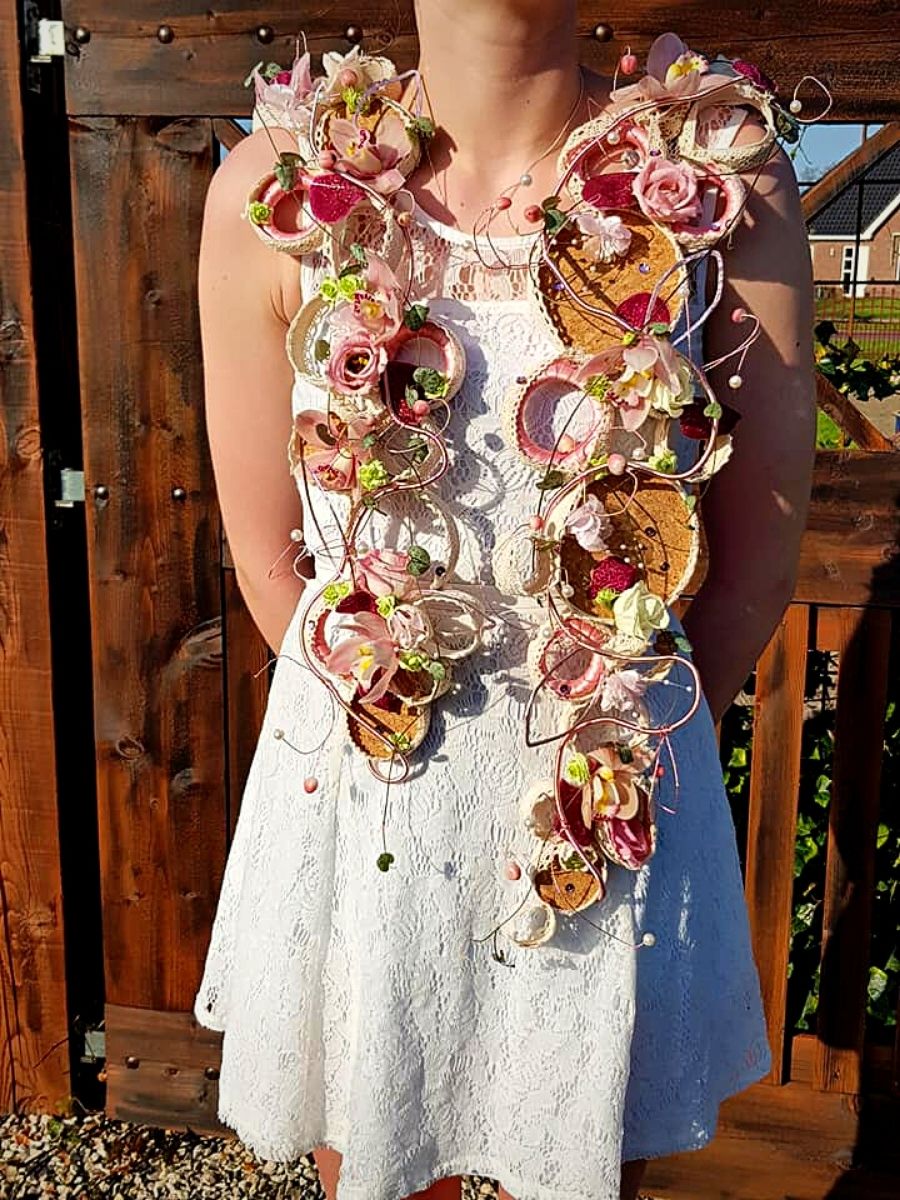 It is no wonder that at a young age, she has already done great in competitions. For instance, in 2018, she finished 4th in Competition Skills for Flower Students. She was also awarded the third place prize in the Dutch Junior Flower Arrangement championships organized by the Vereniging Bloemist Winkeliers (VBW) Junior National Competition and more recently won the preselections of Fleurop.
Though Still Young, Melissa Smedes Has Plenty of Floristry Experience
At an early age in her career, Melissa was asked to help as a floral designer and work at some booths at the International Floriculture Trade Fair (IFTF) exhibition that is held every fall in the Netherlands. This turned out to be one of the most fun jobs she has ever done and was a confirmation that she was on the right track career-wise.
To boost her experience, Melissa has previously worked for two years at florist Hans Zijlstra's flower shop during a practical session. Here, she helped him prepare large floral designs for competitions as well as working on large flower designs for the trade fair in Aalsmeer. Hans is an experienced florist who inherited his business from his parents.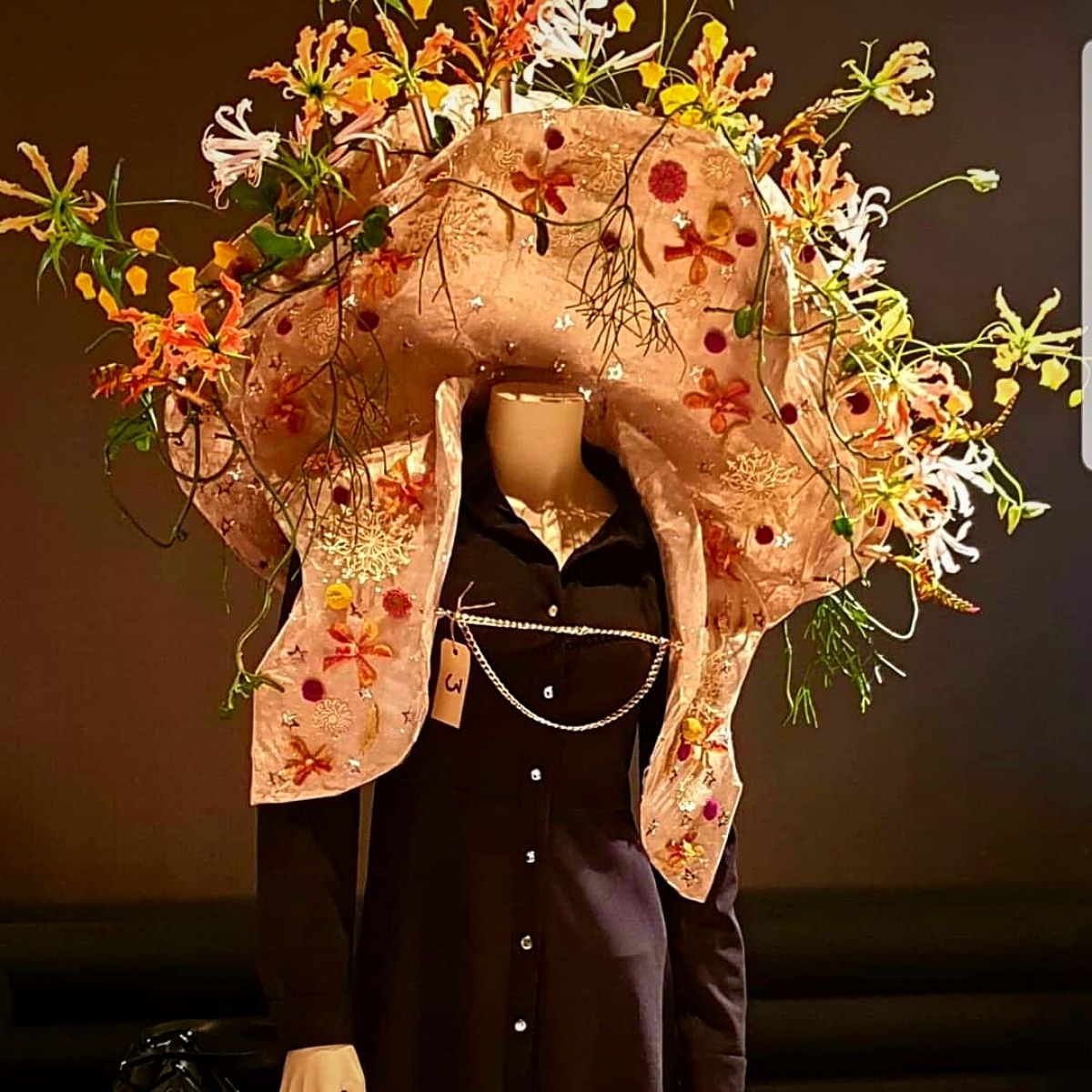 Seasoned mentors like Hans made Melissa learn the intricacies of floral design and even master the art of combining colors, textures, and shapes to create unique arrangements.
Over the years, her unique designs in local and national competitions earned her accolades from other florists, this propelled her into the international spotlight. And this year, as she represents her country in the Interflora World Cup in September in the United Kingdom as one of 19 other great floral artists from across the globe, she hopes to emerge victorious.
Inspiration for Her Floral Designs
Melissa says that she gets her inspiration from other florists whereby she studies their designs and creativity and adds a little bit of her touch to come up with unique arrangements.
Melissa states:
"I like to interpret some of their techniques and styles in my own way."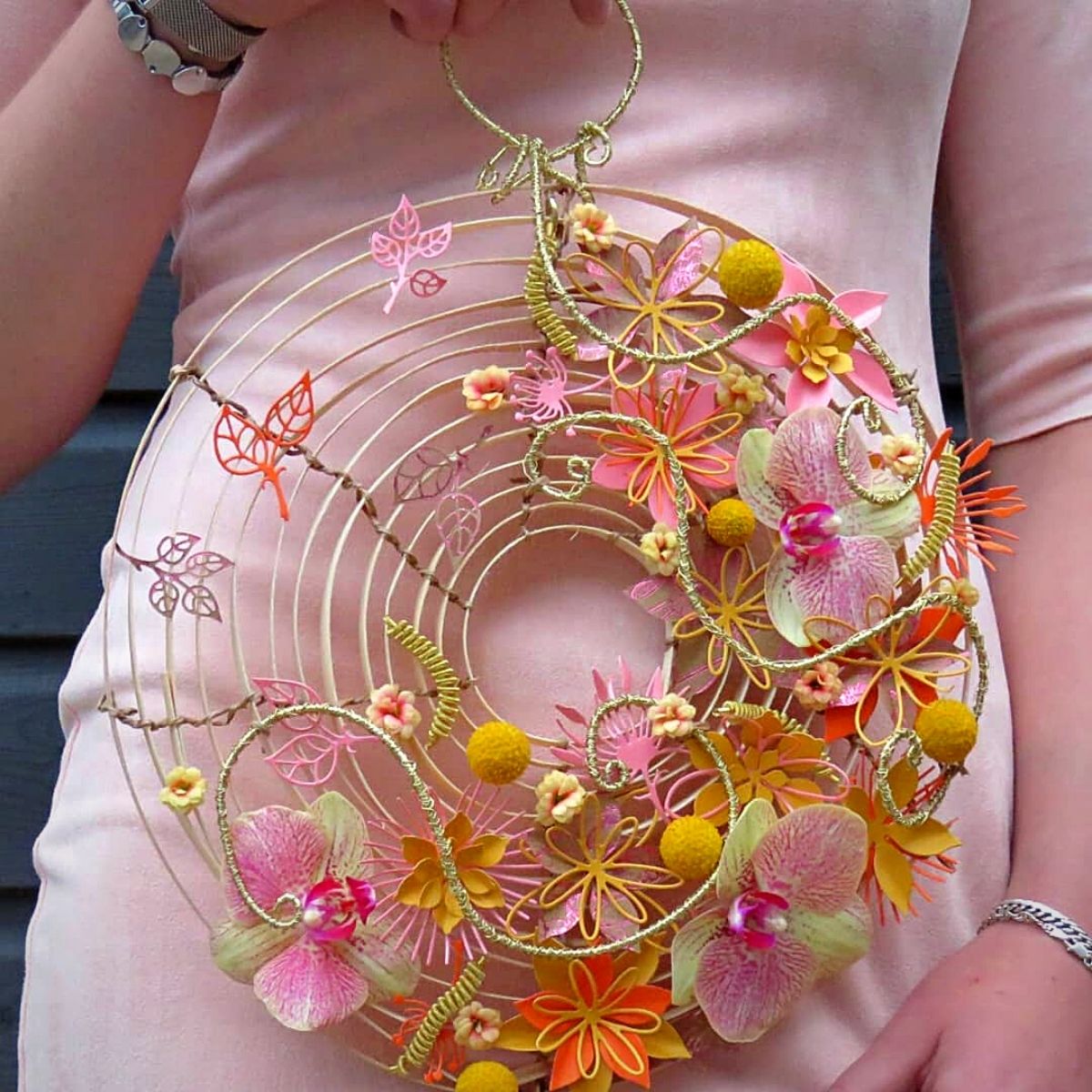 Her hobbies, just like her inspiration come from anything creative, from visiting hobby fairs, designing greeting cards as well as creating unique jewelry. And to keep up with the trends, Melissa always looks into articles in magazines like Thursd that offer her inspiration.
Additionally, she goes to hobby fairs where she sees the elements that she would love to include in her floral arrangements.
She adds:
"And I love professional trade fairs as they give me great ideas of what the future holds when it comes to floral designs and arrangements."
Melissa's Favorite Flowers and Her Aspirations for the Future
Just like it is difficult for a mother to state her favorite child, in the very same way Melissa cannot quite describe her favorite flower. But she thinks gloriosa is beautiful as it makes floral arrangements and designs quite unique. Orchids are also among her favorites as they come in a wide array of colors for one flower.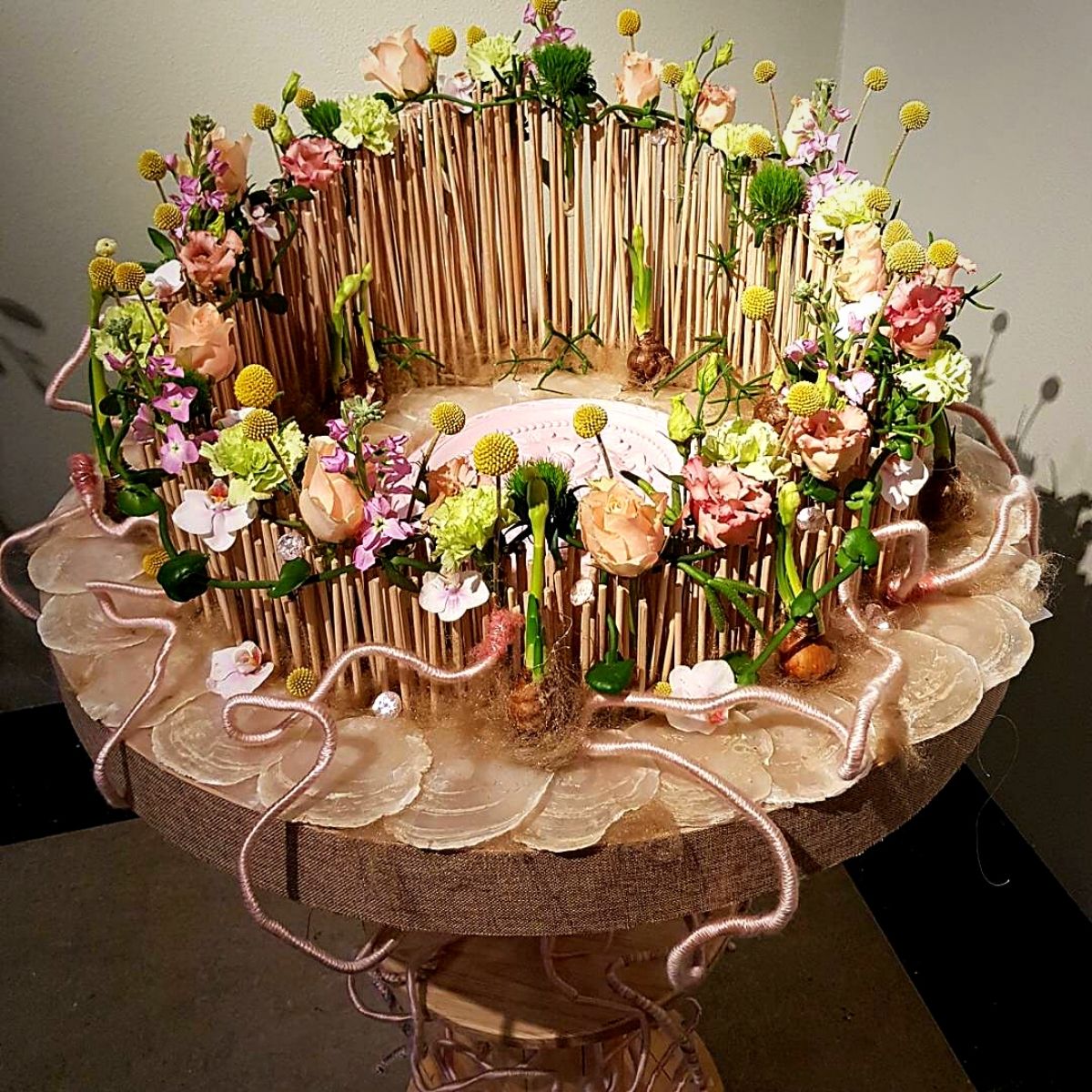 She likes to work on a freelance basis, that is one of her dreams that already came through. Besides working in the flower shop, she loves doing great installations, especially at weddings. You can hire her as Melissa Smedes Floral Designer.
Her belief is that working with flowers should be done sustainably. And to innovate, it is important to keep the flowers in good condition but as well, to be as sustainable as possible with decorative materials.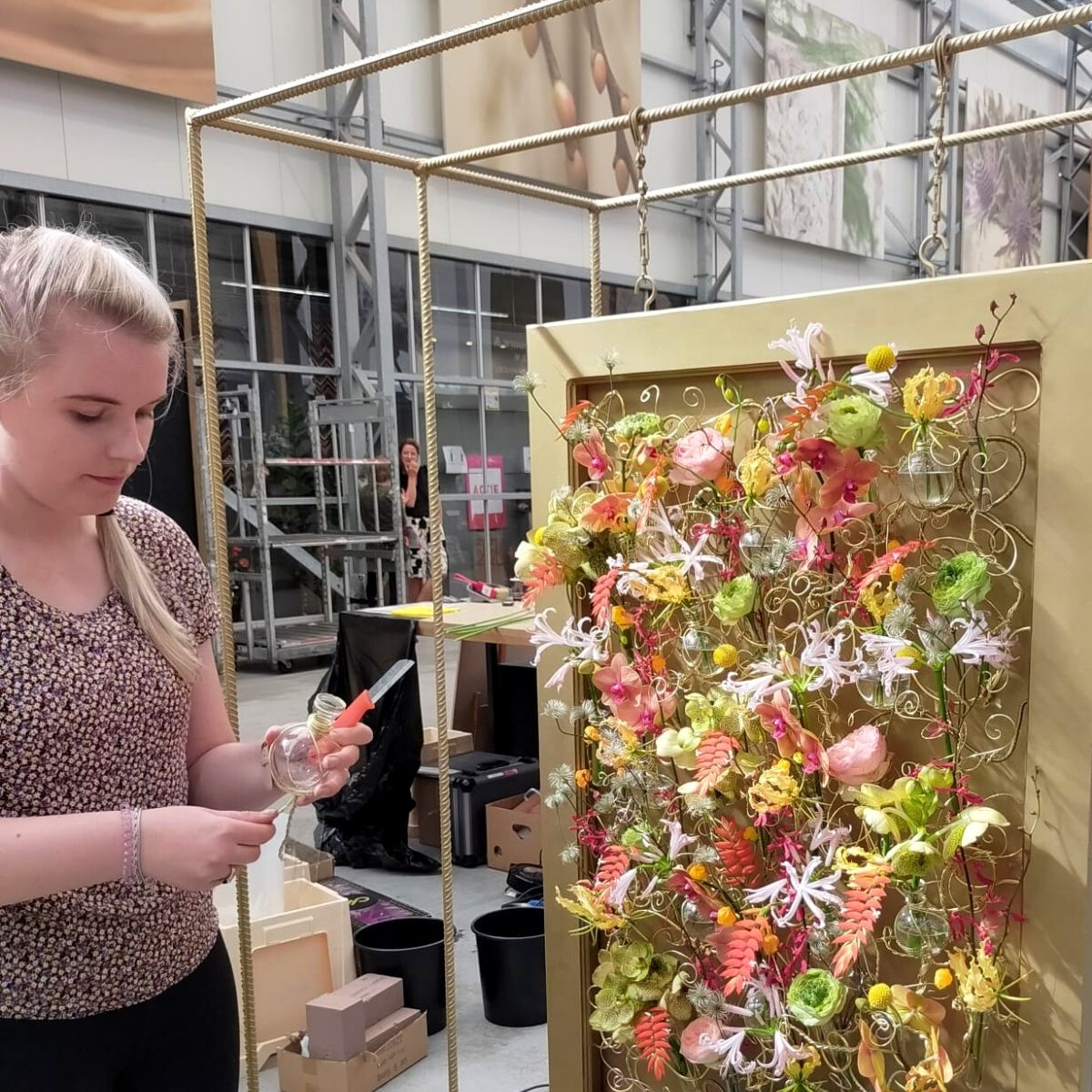 But for now, her focus is to partake in the floral world cup competition and bring the award to her native country, the Netherlands.
Photos by @melissasmedes and Melissa Smedes.