Something that feels so close to reality is exactly what defines and describes David Morrison's latest hand-drawn botanical series. You're about to engage in the nearest encounter of real-life flower and plant art. Here's what David Morrison has to show you.
Real-Life Looking Botanical Hand Drawings by David Morrison
Talented Iowa artist David Morrison has spent years perfecting his printmaking skills, and the most important and noticeable thing we can say is that practice makes perfect, literally. He draws attention to the frailty and transience of life by using fresh magnolia blossoms or a dried maple seed pod in his hand-made drawings.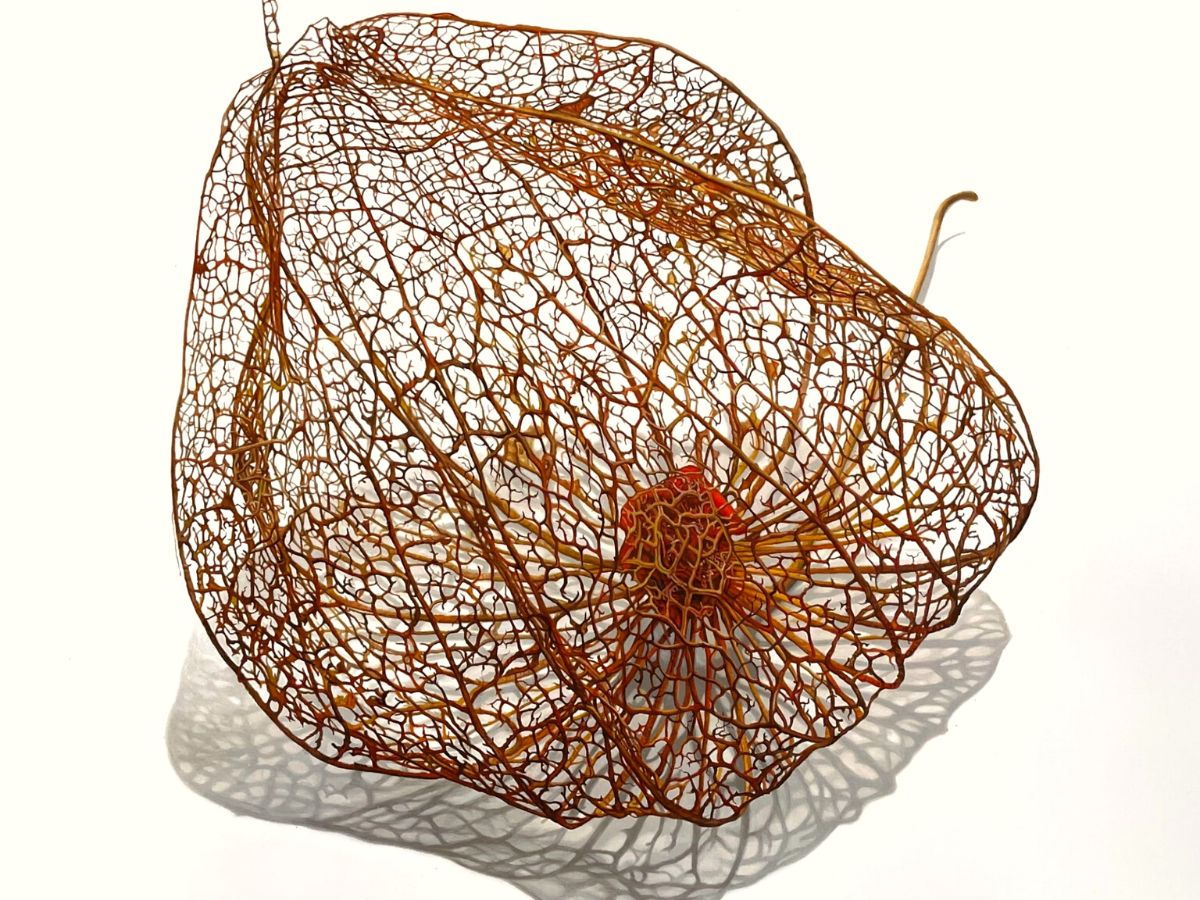 David Morrison's drawings are deceptively realistic, appearing like three-dimensional organic matter laying over blank sheets of paper, with underlying shadows that suggest sunshine or an above bulb.
Hyperrealistic Drawings That Represent the Fragility of Organic Life
What does David Morrison actually mean when he says his drawings are 'hyperrealistic'? The word hyperrealistic describes a drawing that captures minute details of the subjects that he portrays, but they are only an illusion of the actual reality.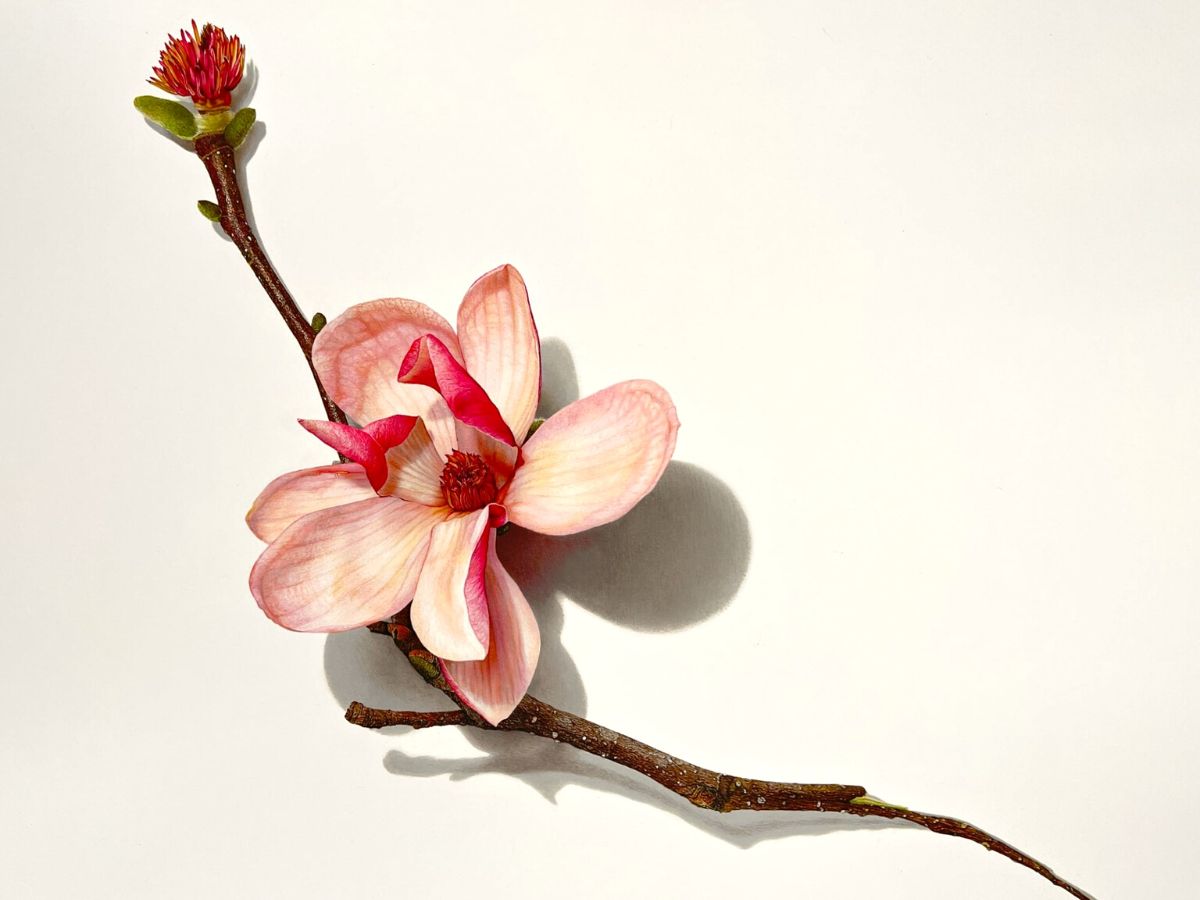 Using magnifying glasses to peek further into an incredible world of abstract shapes and patterns, David Morrison became fixated on drawing tree trunks and branch details.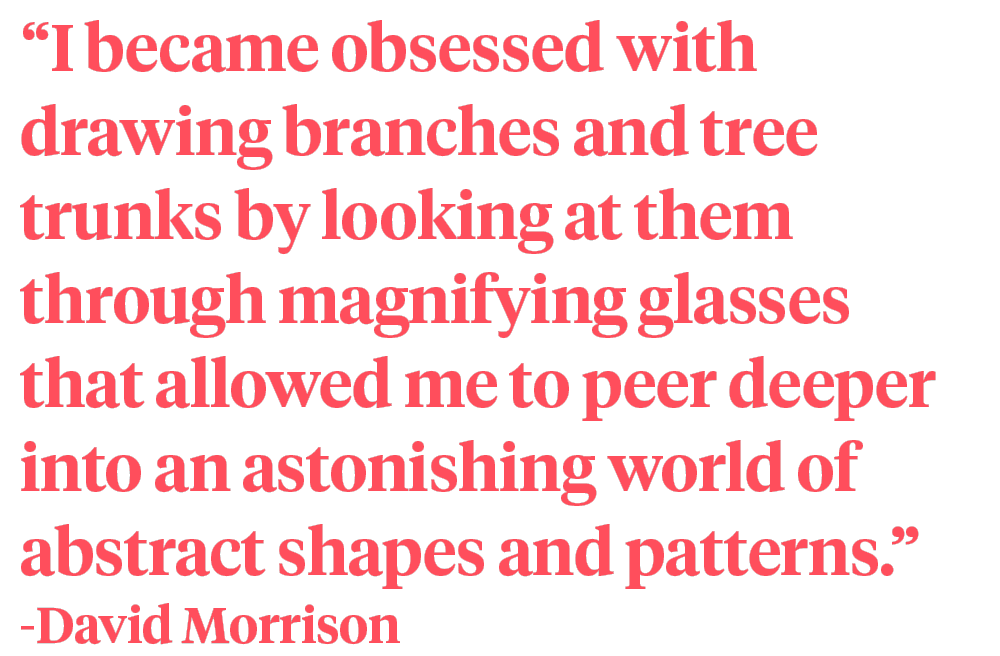 His Connection and Passion to Nature
The richness and beauty of nature became apparent to him at that point in his career when all he could think about was drawing plants and flowers with his colored pencils. The discovery process starts over each time he begins a new sketch.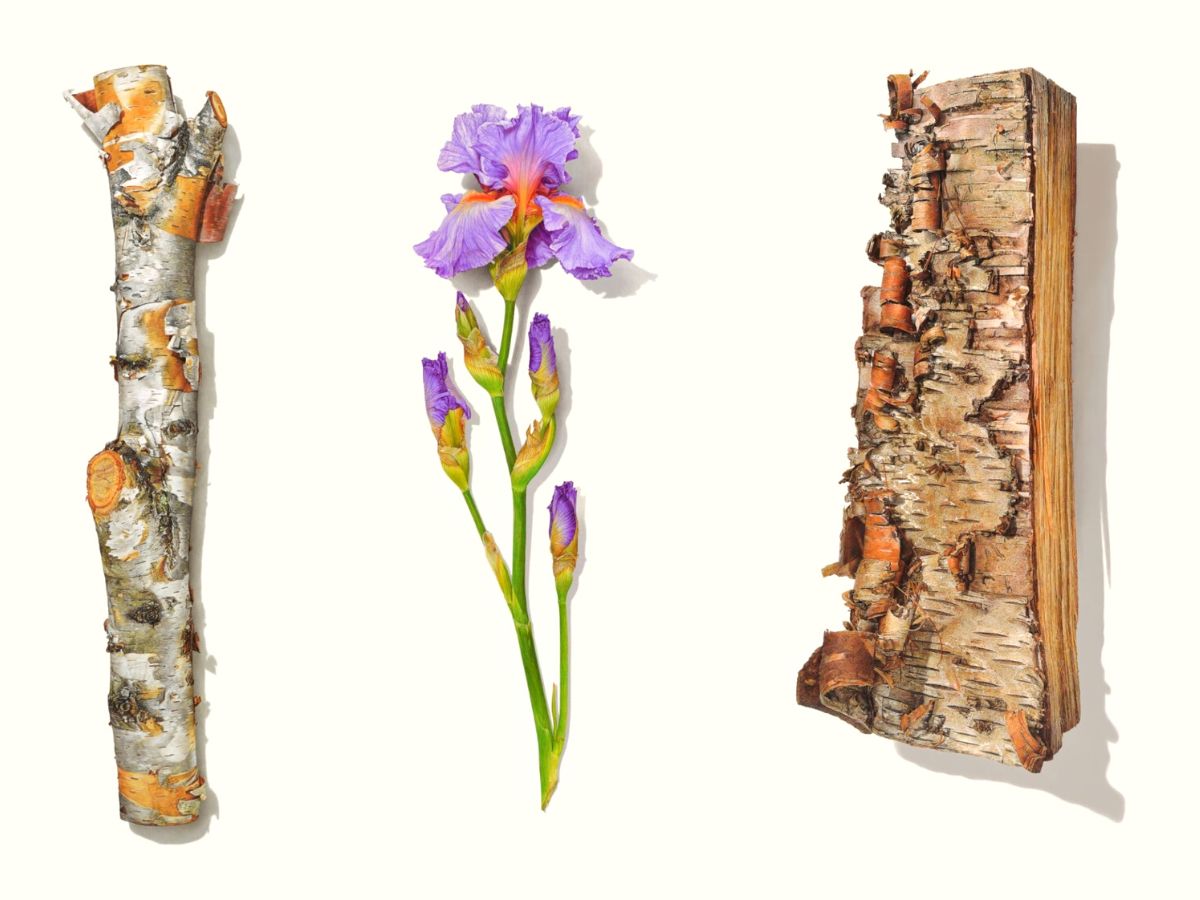 The branches and tree trunks are isolated on a spotless white background in the finished designs, free from any distractions from other plant elements so that his ultimate goal of demonstrating to the visitors the beauty of a straightforward blossoming branch is fulfilled.
Colored Pencils That Reflect a Deep Relationship With Plants and Flowers
The colored pencil paintings, which depict burst pomegranates or an iris on the verge of opening, show the relationship between the entire specimen and the delicate veins, stems, and fleshy substance necessary for sustaining life. The artist shares that through every drawing he has created, he has come to realize the complexity of nature and how magnificent it is to be surrounded by it.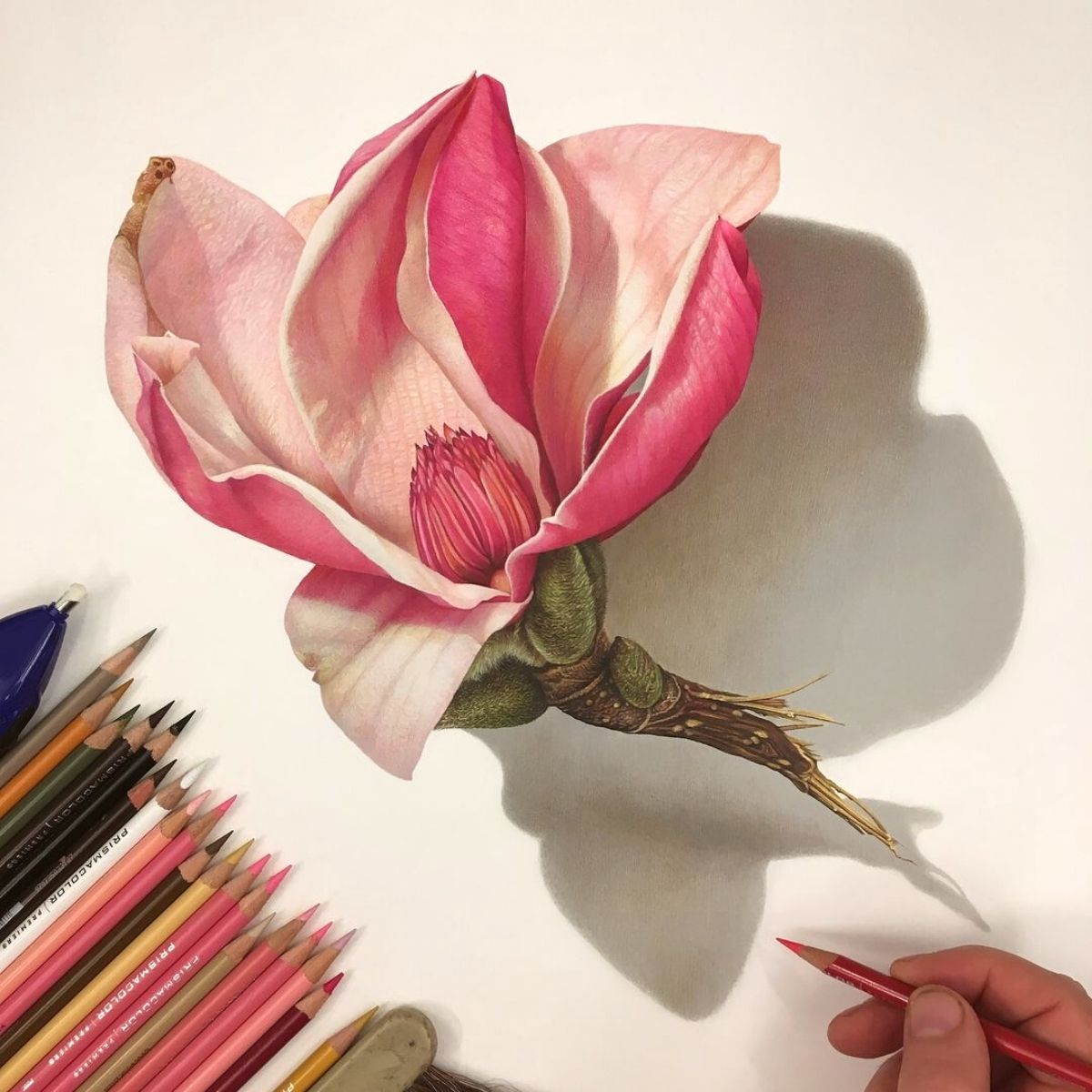 David Morrison Draws to Capture the Moment of Existence
The seductive hue and shape of the buds poking out from the branches entice him to create his fascinating hyperrealistic botanical drawings. David Morrison shares that his illustrations capture a little instance of what we call 'life'. Branches of downed trees that have been scarred by disease, infestation, decomposition, and storm damage also intrigue him and inspire him even more!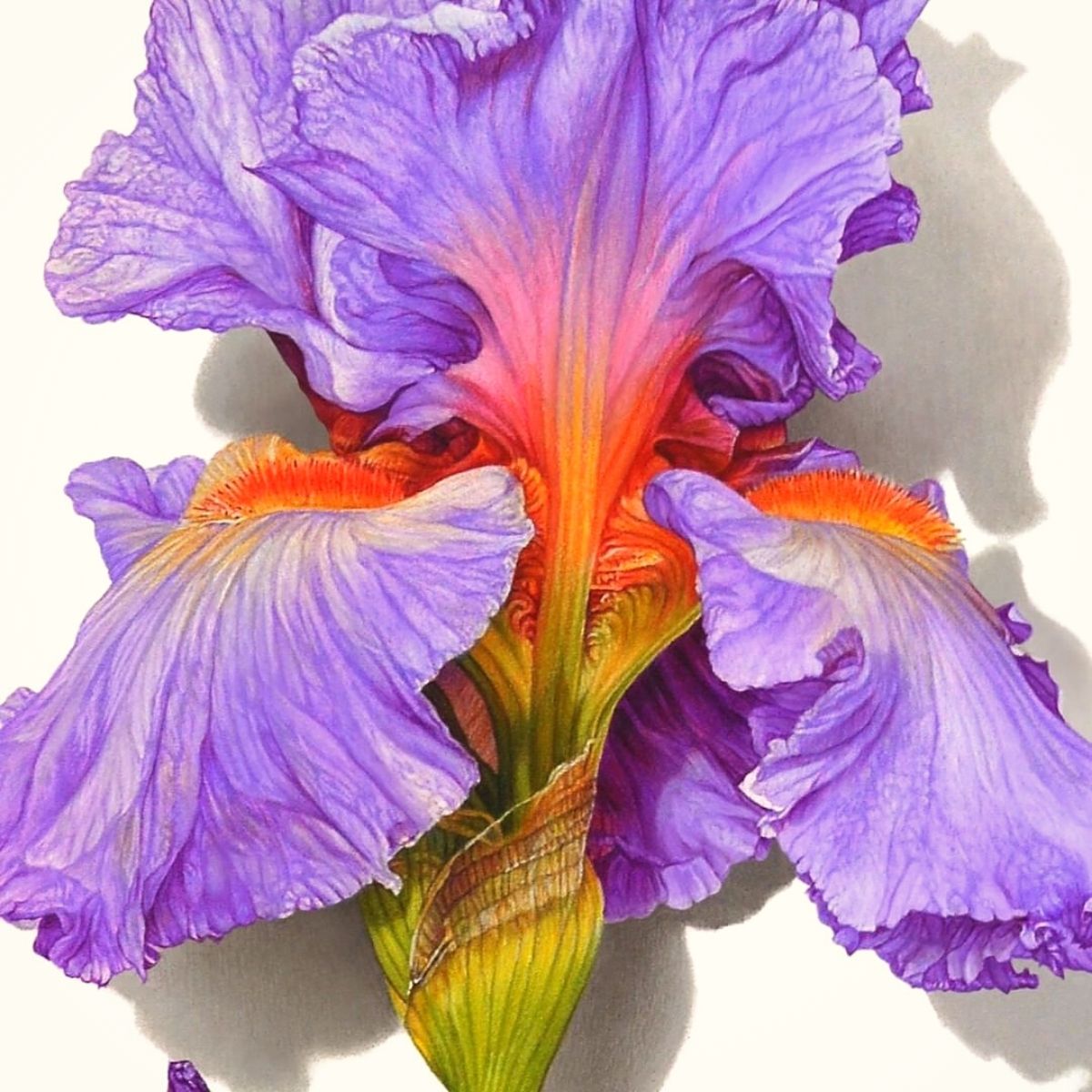 Clearly, the illustrations depict how plant materials deteriorate and how they mirror human and natural habitats. Expressing the truth of plants and flowers' life, with all the flaws that mimic their frail existence in nature is what David Morrison enjoys doing the most.
More About the Artist
David Morrison was born in Council Bluffs, Iowa in 1956. He received his MFA in Printmaking from the University of Wisconsin-Madison in 1985. Morrison has exhibited widely, and his work is included in numerous public collections including The Whitney Museum of American Art, The New York Historical Society, The National Gallery of Art, and The Smithsonian American Art Museum, among many others.
If you're wondering what more of his art looks like and want to know more about him, make sure to visit his IG account and website.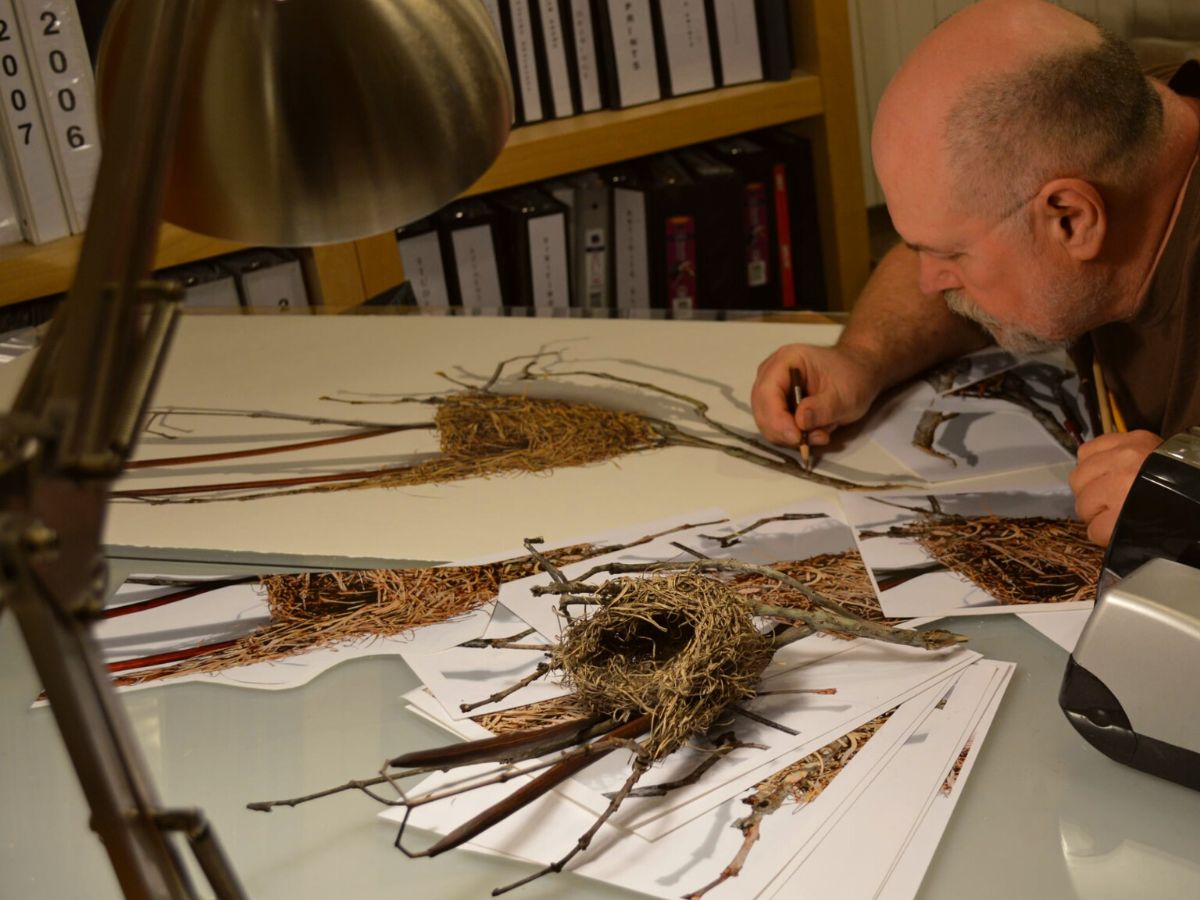 We can surely say one thing: David Morrison's drawings are too good to be true.