The Feedspot Online RSS Reader - a 'Newsletter' You Don't Want to Miss
Are you also terrified to miss any floral industry-related news? Of course, you have Thursd as your #1 source of content, but it is always a good idea to scan the internet for more. The easiest way to do just that is with an online RSS Reader like Feedspot.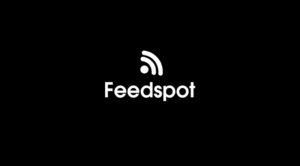 What is the Feedspot RSS reader?
Feedspot is a content reader for reading all your favorite websites in one place. You can add your favorite Blogs, News websites, RSS Feeds, Youtube Channels, and Social sites accounts to your Feedspot account and read all the new updates from one place.
Everything in One Place
Using a content reader helps you keep up with your top information sources - content comes straight to you, saving you the time to go and check every site on your own. Feedspot also keeps track of which items you've read, so you only see the unread items when you come back, even when you log in on different devices.
Get Daily Digest Email For You & Team
The digest email is a summary of articles from all your favorite websites in one email. You can choose to receive this email Daily, Weekly, or even real-time. You can also send a copy of it to your Team Members. You can add unlimited websites, blogs, youtube channels & rss feeds.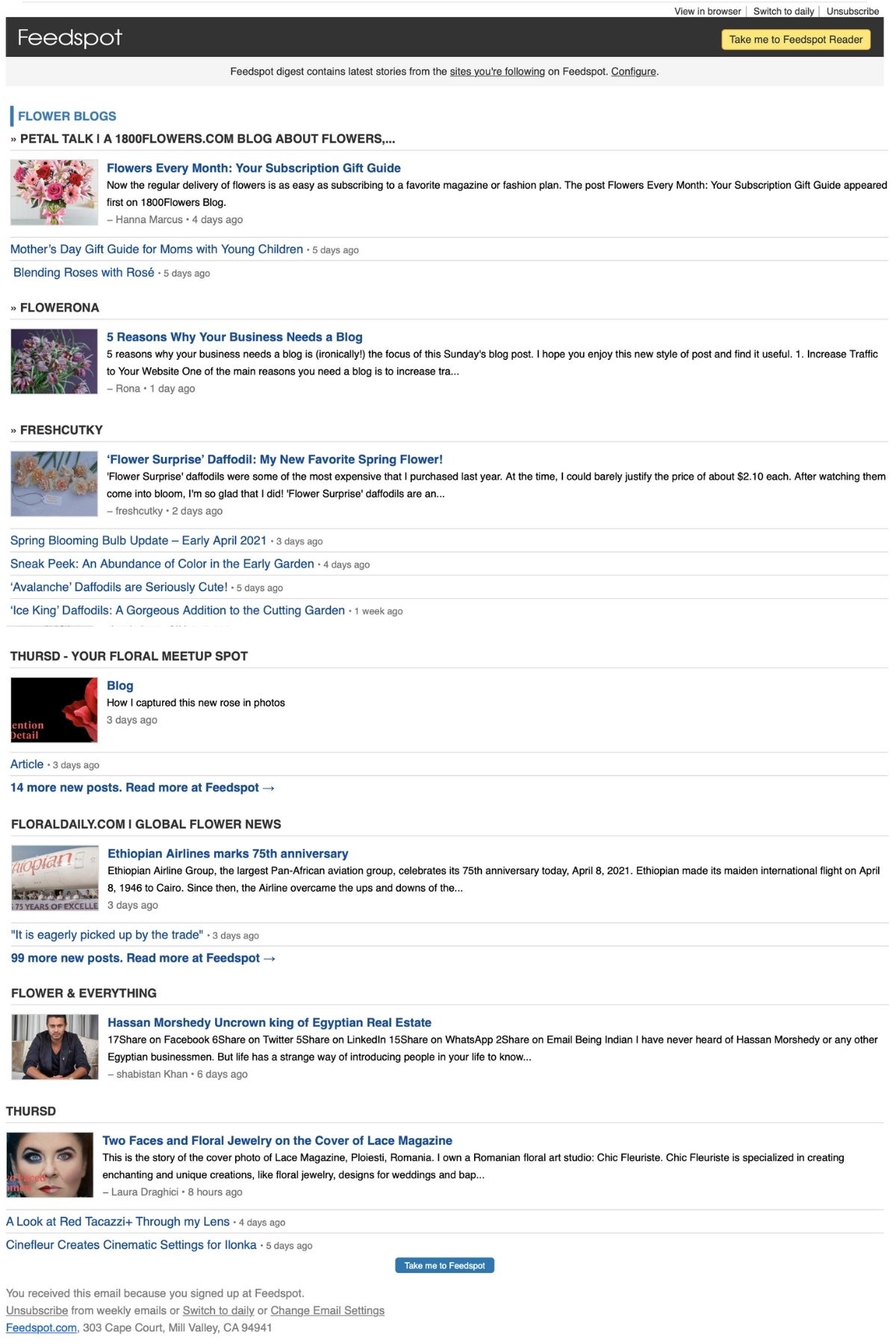 Your Newsletter on Thursd?
Newsletters are a great way for companies to communicate with clients and followers. They generate leads and sales that will help businesses grow. Especially in floriculture. There's so much beauty to share! So much to tell. Do you already create an awesome newsletter? And would you like to showcase your newsletter on Thursd? Get more info about how to submit your newsletter to the weekly column 'Newsletters in floriculture you don't want to miss' by sending an e-mail to
[email protected]
. When your newsletter is published on the website, you will be published in the Thursd newsletters too (subscribe Thursd newsletter here:
http://eepurl.com/gy8xl5
), to be sure of a large extra number of subscribers.