Did you ever say "wow" to a phalaenopsis? As a florist or orchid-loving consumer you might have seen a few in your life, and you may adore them for sure. But have you ever gotten goosebumps witnessing some of the extraordinary varieties that are available? Perhaps you will, when you get a chance to meet the Eccentrix series.
The Phalaenopsis Eccentrix Series
The name says it all. These are some of the most ravishing and out-of-this-world orchids. Breeder Floricultura is always and everywhere on the hunt for surprising species to extend their ranges of top-quality orchids. Watch these six stunning Eccentrix varieties.
Phalaenopsis Xanadu
Yes, Xanadu was a song by the late Olivia Newton-John featuring the title track to a film. But Xanadu was first and foremost a noble city. In the middle ages, it was the summer capital of the Chinese Yuan dynasty, a beautiful city that enchanted even Marco Polo. No wonder a beautiful phalaenopsis orchid was named after this.
Phalaenopsis Xanadu has a very special color combination with white edges and a pink heart. It makes a striking appearance both in a 9 cm and a 12 cm pot.
Phalaenopsis Heroes
Everyone can be a hero, if just for one day. Flowers that cheer you up can save the day as well. Phalaenopsis Heroes have this talent to bring joy to any place for far more than just one day. This orchid with its clean white lines on fresh pink is known not to give up until it has seen you happy for 110+ days.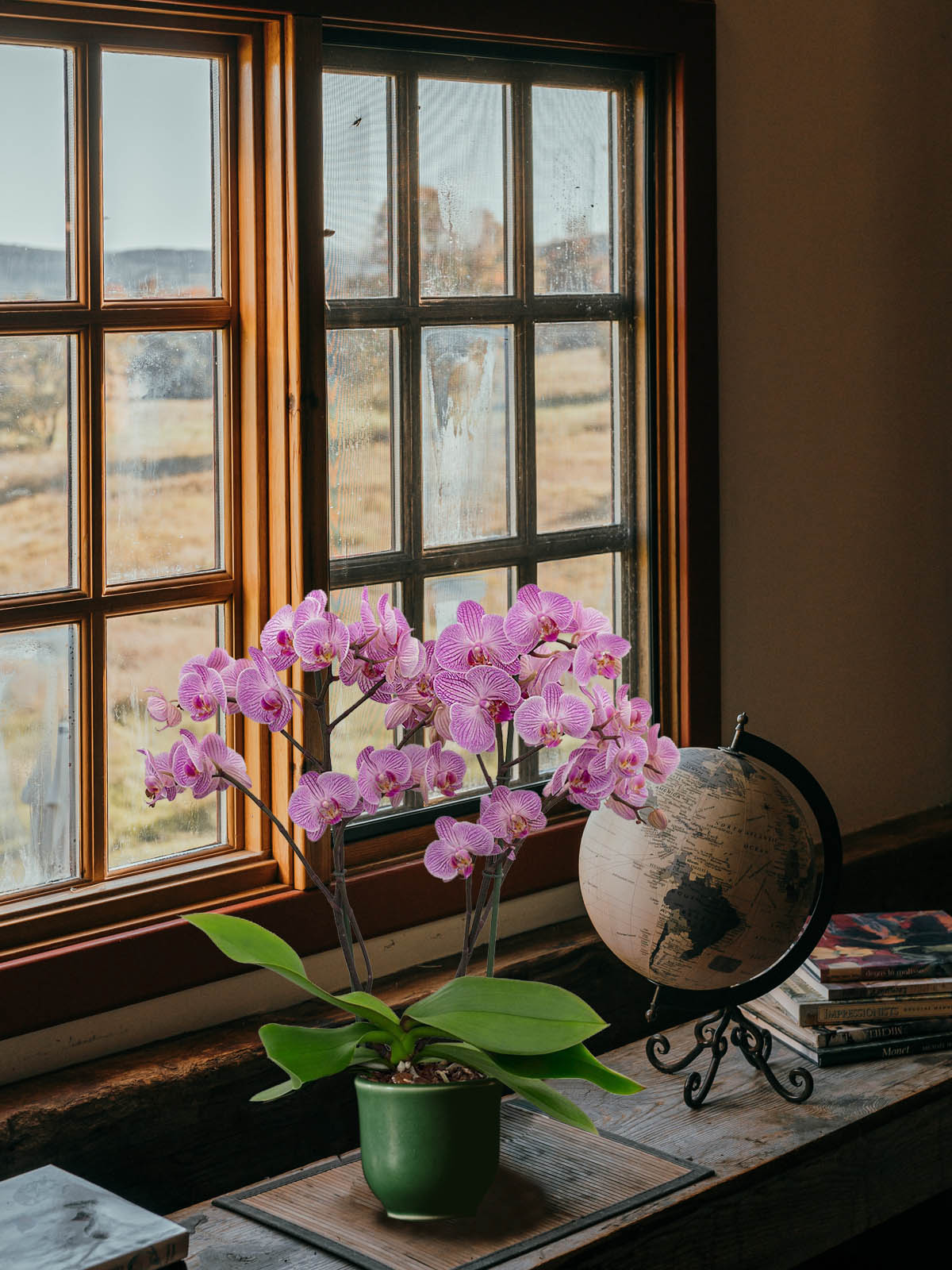 Phalaenopsis Wanderlust
Wanderlust is a German expression. It is the strong will to travel and discover the world. There is a lot of adventure in the Phalaenopsis Wanderlust too. When you have seen this orchid, you won't be able to withstand the uncontained energy that this Wanderlust radiates your way. Are you already bedazzled by its beautiful soft pink tone with the striking yellow lip? You want to join in on this adventure that will stay with you for 90+ days.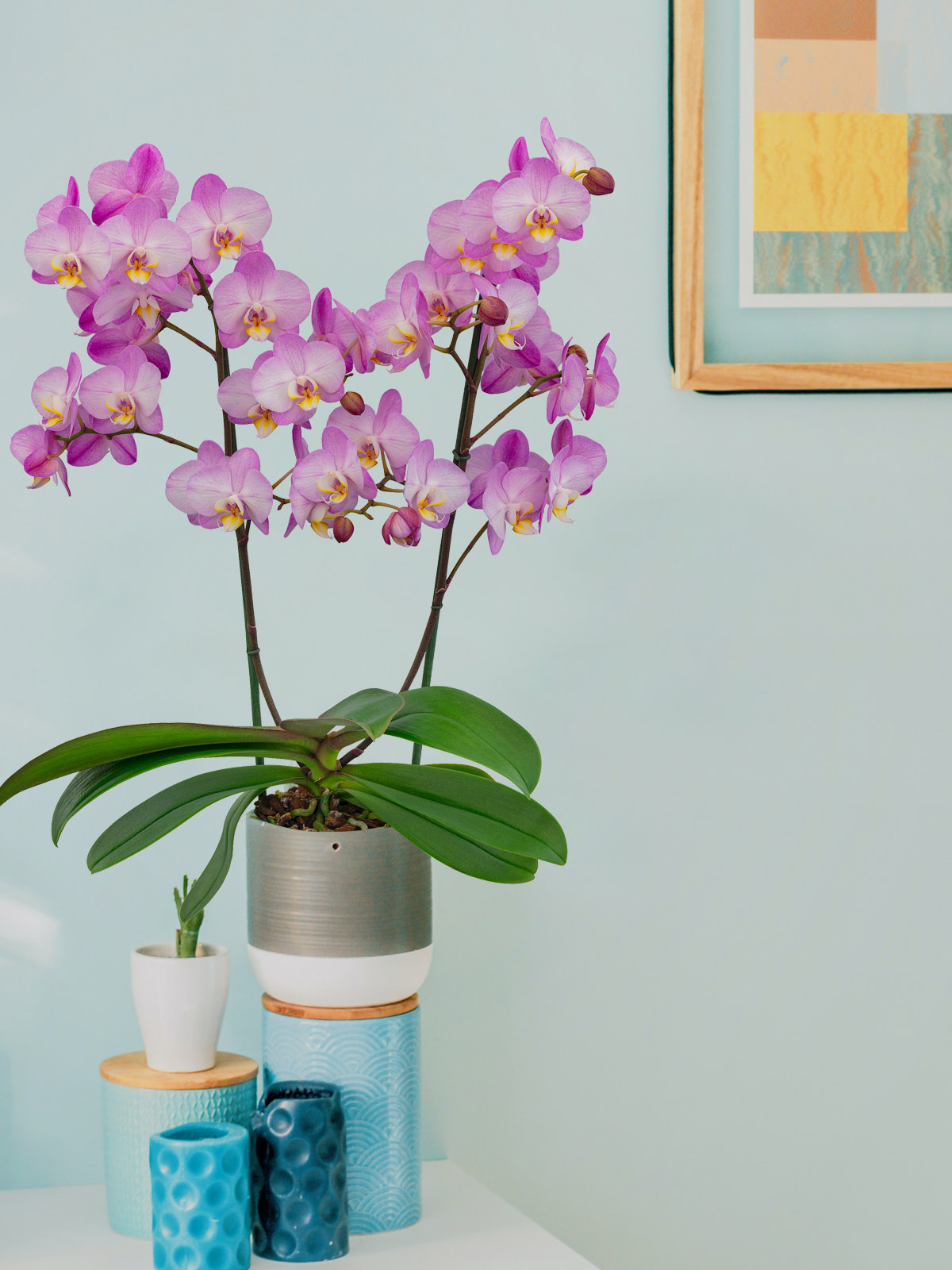 Phalaenopsis Dream On
Dream On is a classic Eccentrix-style phalaenopsis. The almost neon-like pink flowers shine softly in your direction. You wonder, are you awake, or are you still dreaming? Phalaenopsis Dream One promises at least 3 branches (some have even 4!) and a long flower life of 90+ days. Get them in pot sizes 9 and 12 cm.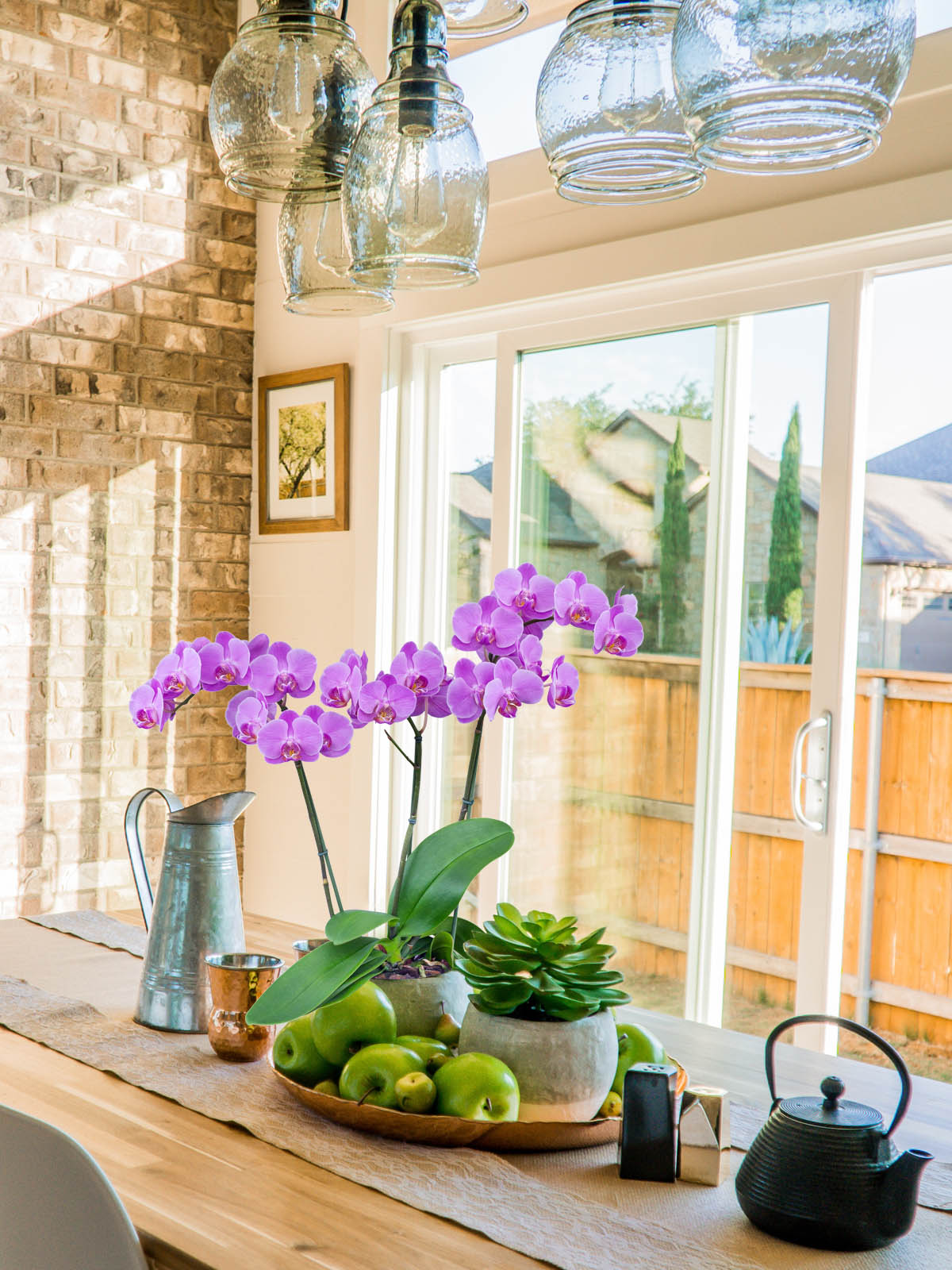 Phalaenopsis Strawberry Cake
Mouthwatering beauty exists. It is all summed up in this extraordinary Phalaenopsis Strawberry Cake. Looking at this orchid is like looking at a whole platter of small cakes on sticks. Weird, yes, you're right. But it's hard to imagine anything else when this is on your table, isn't it? Check the beautiful spots or stains in the petals in a wonderful color combination. Strawberry Cake has beautiful and delicate little flowers that stand tall for +70 days.
Phalaenopsis Sparx
Does anyone need to be cheered up? Bring Sparx to your home and you will feel the beautiful warm colors in a special combination and color transition. There is a spark of love buzzing all around this phalaenopsis.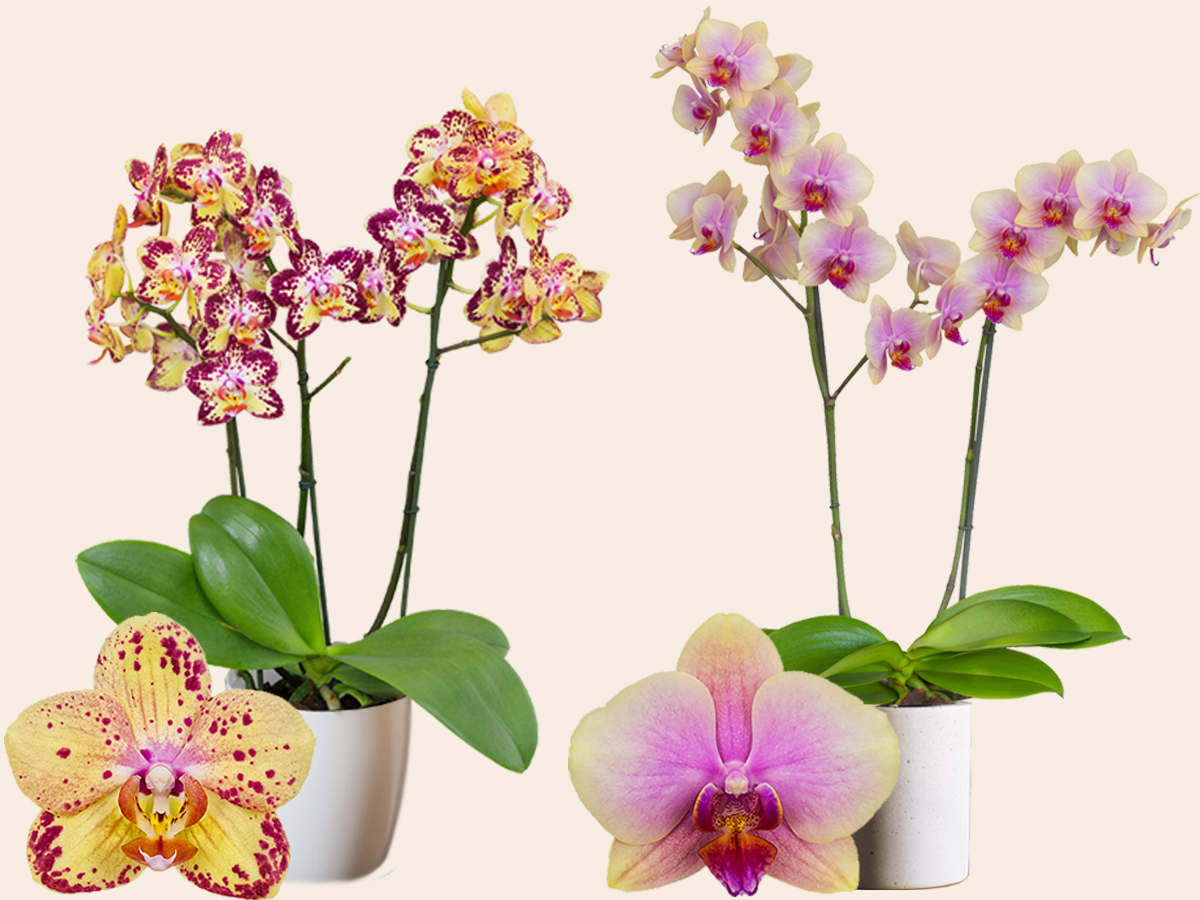 Bred by Floricultura
Did you enjoy yourself, watching the Eccentrix beauties? Did you get that "wow" feeling? Just know that all these varieties, and many more, are bred by the worldwide active breeders of Floricultura.