Ikebana - the Japanese Art of Arranging Flowers
Els Claes started Ikenobo Ikebana in 1997.  In 2002 she visited the headquarters in Kyoto, Japan, and since then her passion for Ikebana, the Japanese culture, and art only grew stronger. From 2003 onwards she regularly participated in different seminars in Europe, contributed to various exhibitions, and organized events. She also teaches, gives workshops and classes, and she offers Ikebana in art galleries to let as many people enjoy Ikebana as possible.
Ikebana as an Art Form Is Part of the 'Japanese' Culture and Forms Part of our Daily Life
Driven by her enthusiasm, she started taking lessons at the Ikenobo headquarters in Kyoto in 2006. Since then, she tries to visit Japan whenever the opportunity is offered. At the beginning of 2017, she received the grade of Sokakan (Professor of Ikebana, 2nd Grade). Professionally, Els works as a landscape architect in the Antwerp based office of Fondu landscape architects.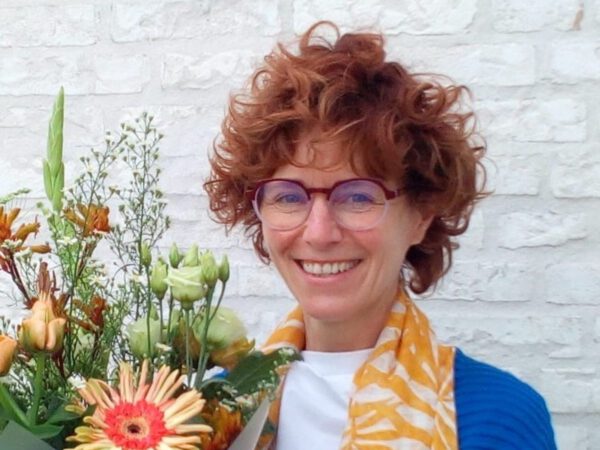 Ikebono is the history of ikebana and dates back to the 15th century. It finds its origin in the flower offerings in Buddhism. Through its 558 years (in 2020) of evolution, different schools have branched off from Ikenobo. Ikenobo's history encompasses both the traditional and the modern, the two continually interacting to encourage new development in today's ikebana. Changes over the centuries are reflected in 3 great styles: 'Rikka' ('standing flowers')- 'Shoka' ('living flowers') and Jiyuka (freestyle).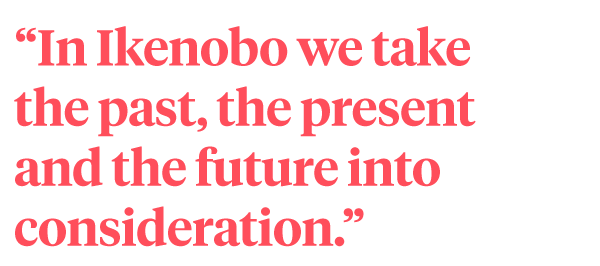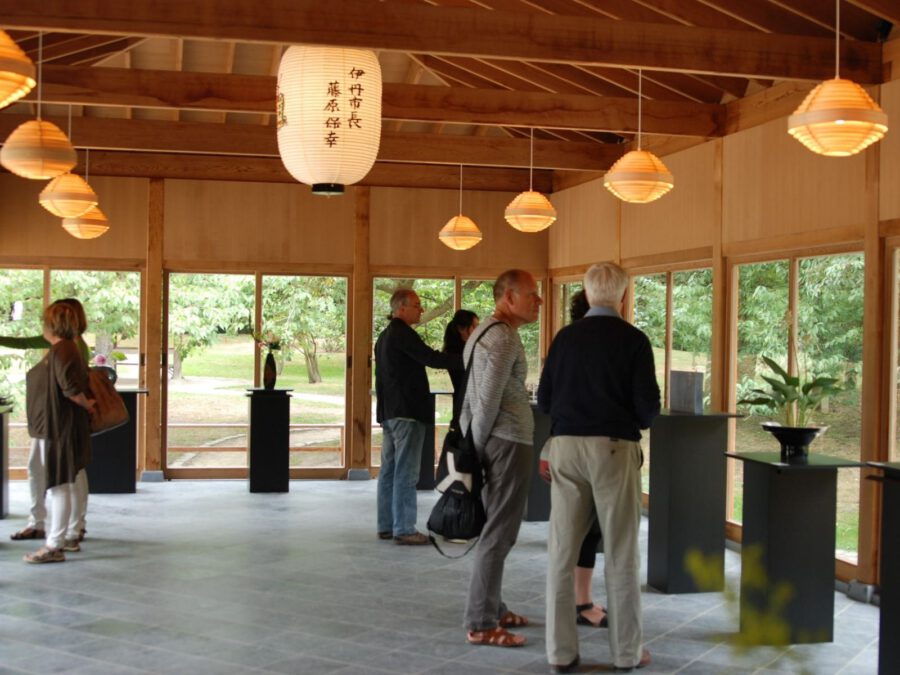 Existing Just Now
Learning to look closely at nature and work with the materials as they are; teaches us as a human being to see also the best in another person and to work and live as best as we can together. Ikebana is not just about arranging plant materials, it expresses our awareness that we are all part of nature. The fundamentals of Ikebono Ikebana are life/to live, space/emptiness, lines, asymmetry, communication between the different plant elements by contrast and harmony. It's all an interaction between in/yo or Yin/Yang.
But "Less is More"
Through study (friendship and pleasure) we learn to explore and grow. Starting with 'freestyle' we develop our awareness for the characteristics of plants, shapes, colors, structures… Further on our path, we learn 'shoka' where we focus on the subtility of the contrast between the plant characters and learn to discover more space (as well as ourselves). In the 3rd main style 'rikka' (maybe the most representative of the ikebana styles) we create a more complex arrangement and use what we learned in the previous styles to express 'the surrounding landscape' and 'the generosity of nature'.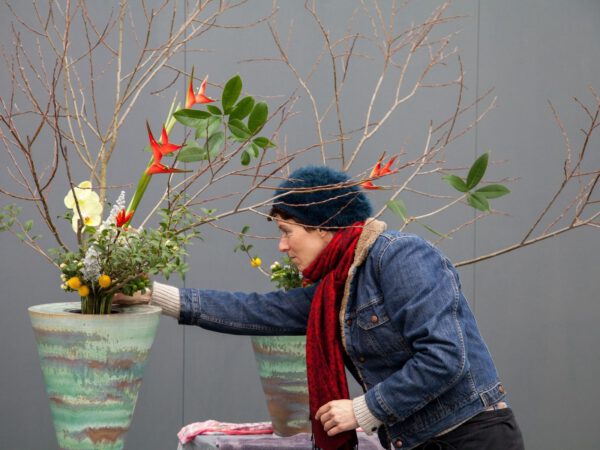 Ikebana is Not for a Few Specialists
Becoming a member, means the start of your 'Kado' – your 'flower path'.   Starting ikebana at your home base with a professor makes it possible to obtain certificates. From a certain degree, you can discover seminars abroad as well as participate in classes at the Headquarters of Ikenobo – the origin of Ikebana - based at the Rokkakudotemple in Kyoto – Japan. As Els says:
Welcome to the Life-Long Study!  :-)