It's safe to say that there's no need for special days like Valentine's Day or Mother's Day to arrive to express your dearest and fondest love for your loved ones. Dianthus XOXO® can confirm this. Are you ready to crack Florensis' new Dianthus code?
Florensis is the creator (breeder) of this new variety. Their newest XOXO® series is here not only to conquer your heart at first sight, but these blush pink gorgeous blooms are about to become cupid all year long. Here's everything you need to know about these pink stunners and why you need them in your life, or the life of your loved ones ASAP.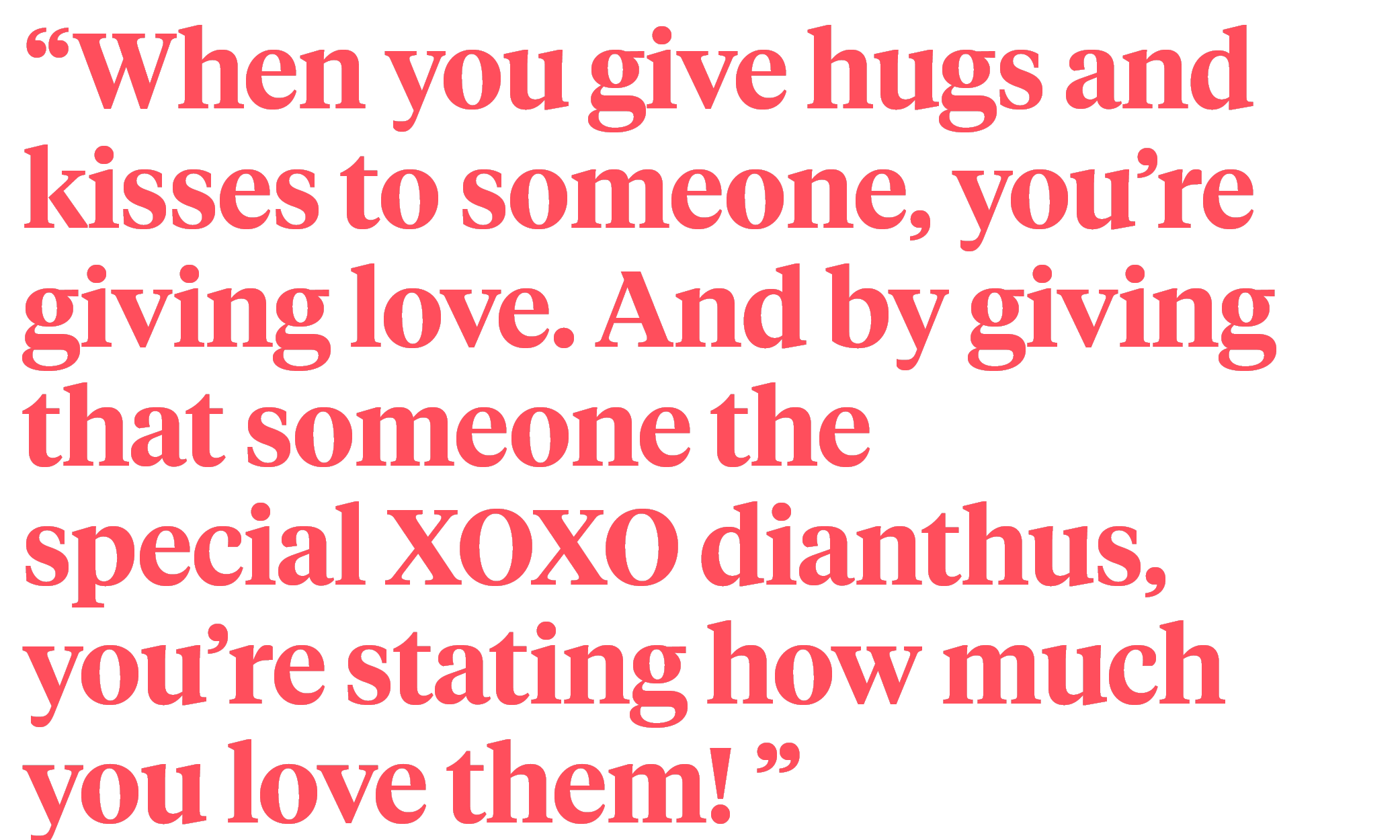 Dianthus XOXO®, the Flower That'll Have You Celebrating Love Every Day
This flower series is precisely the reason to celebrate love every day because remember that every month is love month with Dianthus XOXO®. Why? It's simple. Their unique, magnificent, and majestic pink colors, along with their pleasant fragrance will become your all-time favorites. Whether you're looking to surprise your family members, or your partner, or even give yourself a dose of self-love, the XOXO® blooms have got your back.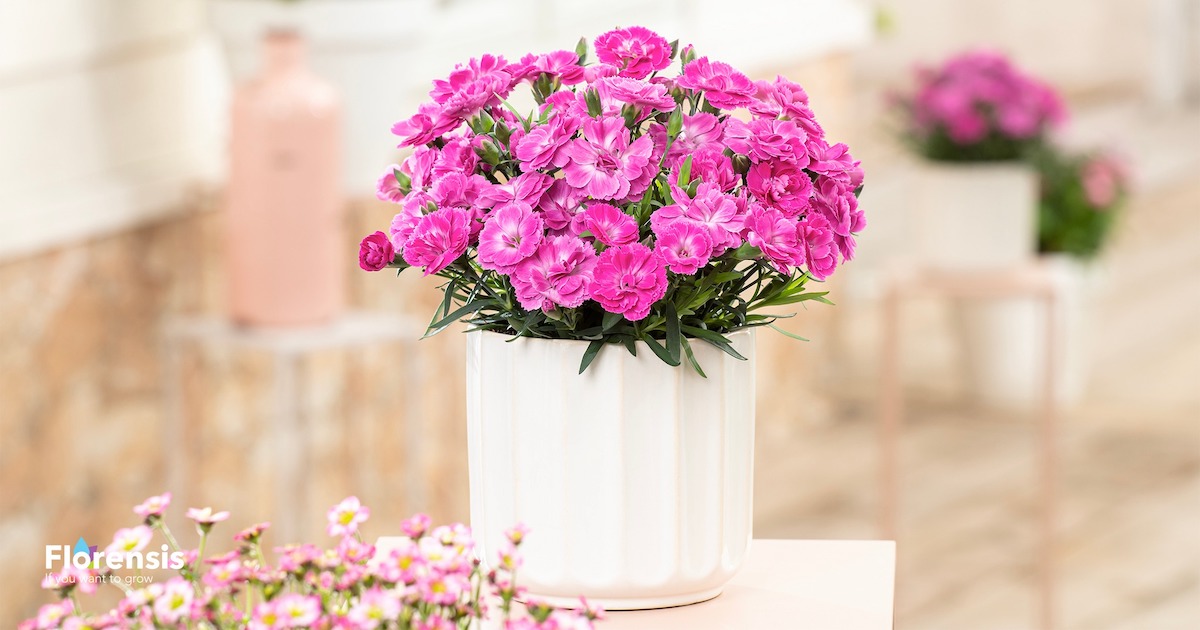 The Creators Behind The XOXO® Dianthus Magic
Florensis has been long known for creating an exquisite yet innovative series of beautiful blooms, making them the creators of the Dianthus XOXO® series as well. Developed as a second-generation family business back in a little town in the Netherlands, innovation is top of mind at Florensis. Their main motto is based on innovation and top-quality, always looking to give their clients the best flowers in the entire market. Ultimately, they have the mission to make each and every customer happy with flowers. When their clients bloom, they bloom as well.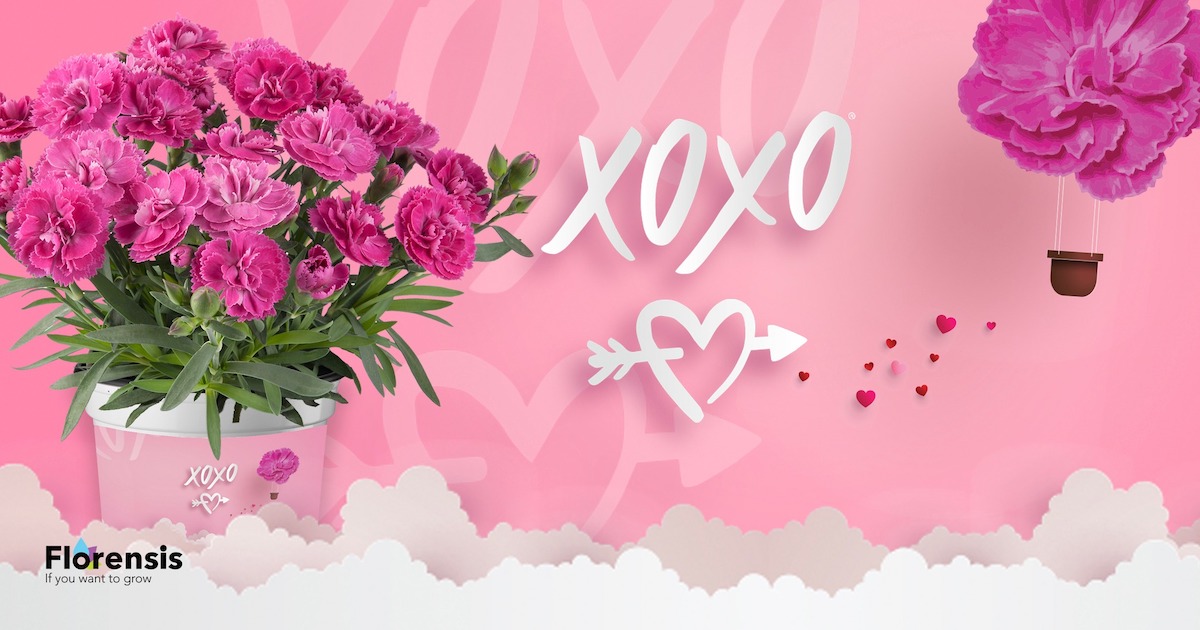 Dianthus XOXO - What Does XOXO Mean?
The name Dianthus XOXO is chosen for a reason. It's pretty common knowledge that XOXO means "hugs and kisses." According to Dictionary.com, it's generally thought of as a "lighthearted way of expressing affection, sincerity, or deep friendship." The X represents a kiss, while the O represents a hug. This is most likely because the X is a stylized way of showing two mouths kissing, and the O looks like two pairs of arms connecting for a hug. While XOXO is a symbol of love, it's not always meant to be taken as a symbol of undying passion. XOXO is just as appropriate to use as an email sign-off to a friend as it is to use to sign an anniversary card to a significant other.
What do Pink Dianthus Flowers Symbolize?
Do you want to know why you need Dianthus' XOXO® pink flowers? There's a lot of symbolism in Dianthus in general. And there's an answer to how they'll actually create a positive impact in your daily life.
Flowers in general, besides having healing and mental health benefits also have different types of symbolism and meaning depending on their color and type. The Dianthus XOXO® has it all.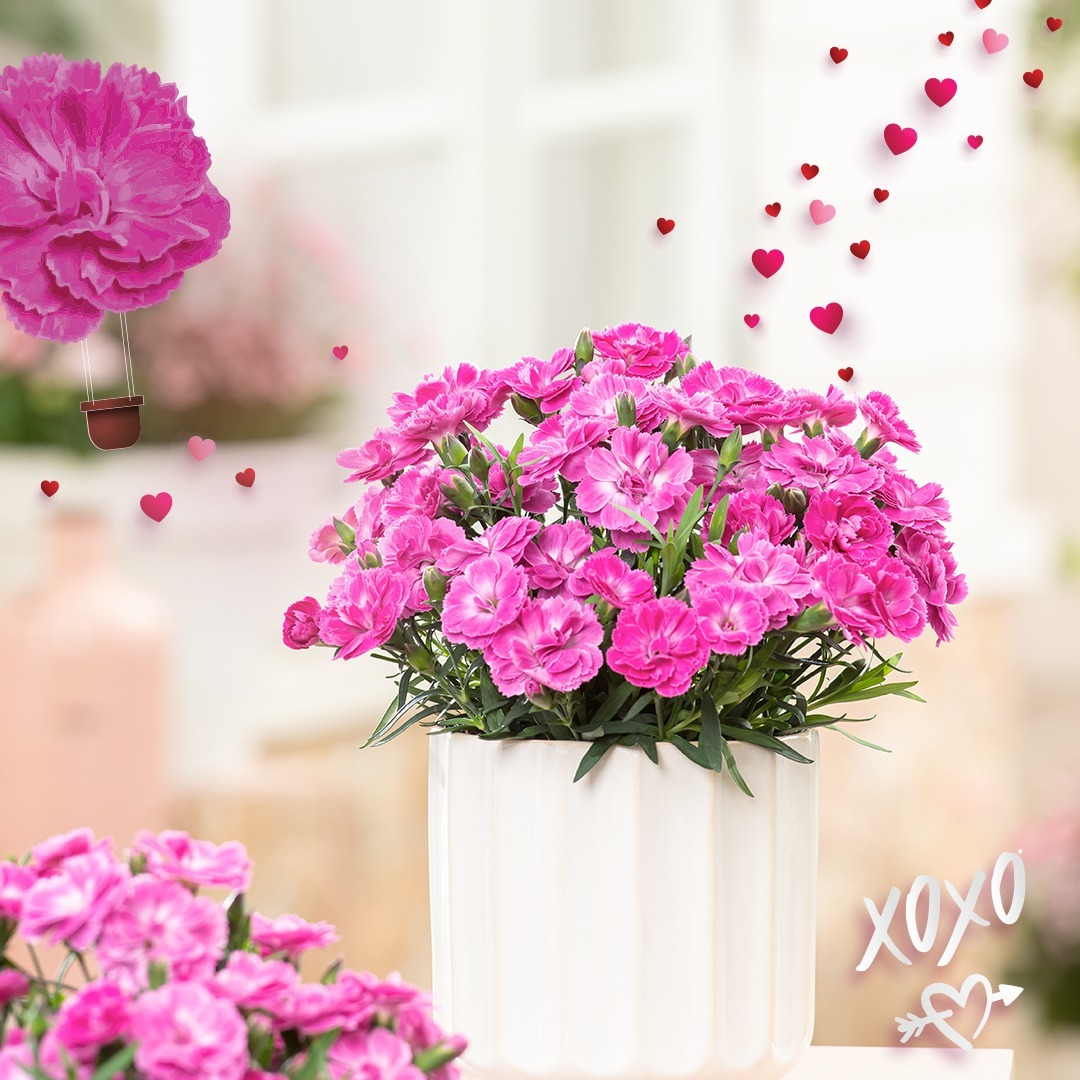 Dianthus Symbolism
Dianthus flowers, aka "divine flower," has long been associated with the gods and love, and are gaining popularity as wedding flowers for the new millennia. During the Victorian era, pink, red, and white flowers were known to symbolize love, affection, gratitude, and admiration and have remained the same until this day. In the language of flowers, a gift of XOXO Dianthus can be used to express how much you care and deeply love someone.
3,2,1, let love reign!
The Secret Meaning Behind Dianthus XOXO® Series
Of course, giving a potted 'flower-bouquet' of the XOXO® Dianthus can instantly be an expression to say I love you to someone close to you, but there's actually a deeper and hidden meaning behind these flowers and their name. As you may be aware, XOXO universally means hugs and kisses, right?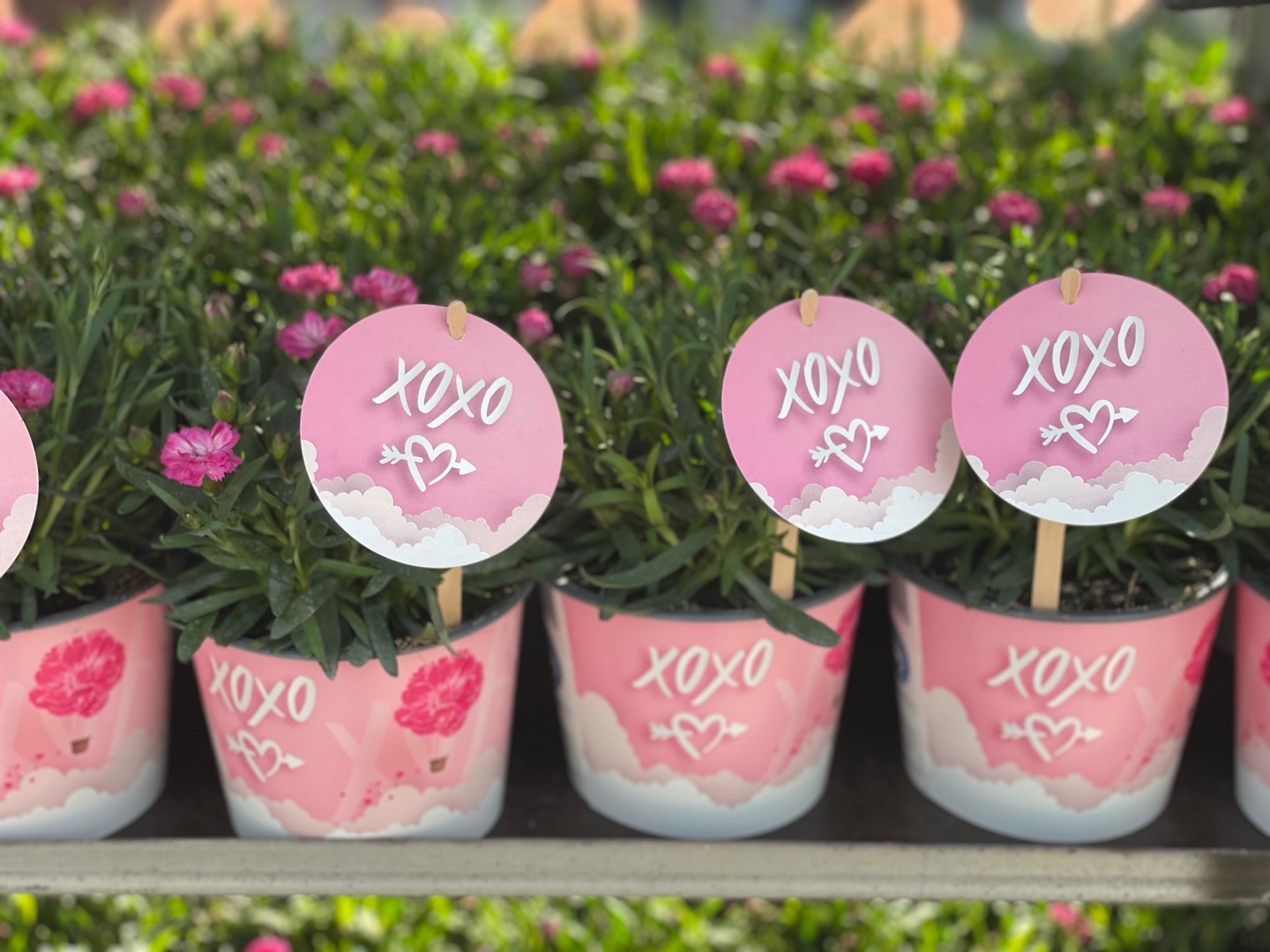 A Bouquet of Lovely Blossoms in a Pot
So, Florensis has really caught their clients' attention by mixing a great way of giving someone hugs and kisses through a gorgeous bouquet of blossoms in a small pot. When you give hugs and kisses to someone, you're giving love, and by giving that someone special Dianthus XOXO®, you're stating how much you love them!

Ready to love? Find out more about Dianthus XOXO® here.