Urbanism and nature seem like two things that don't share much common ground, but that's not always the case. Especially when it comes to Brazilian artist Fábio Gomes Trindade, who uses his imagination to weave nature into the city landscape, combining the two elements like bread and butter into something special and unique.
Fábio Gomes Trindade Gives Murals Natural 'Hairdos'
Fábio Gomes Trindade strategically paints his murals under the leaves of trees or flowering vines and turns the flowers and foliage into spectacular hairdos, giving the impression that they are a natural part of his street paintings. On his Instagram, the artist said that he was overtaken by inspiration the moment he saw an acerola tree planted 20 years ago in the backyard of a humble house in the city, and now, the said tree also is part of the artist's best-known work.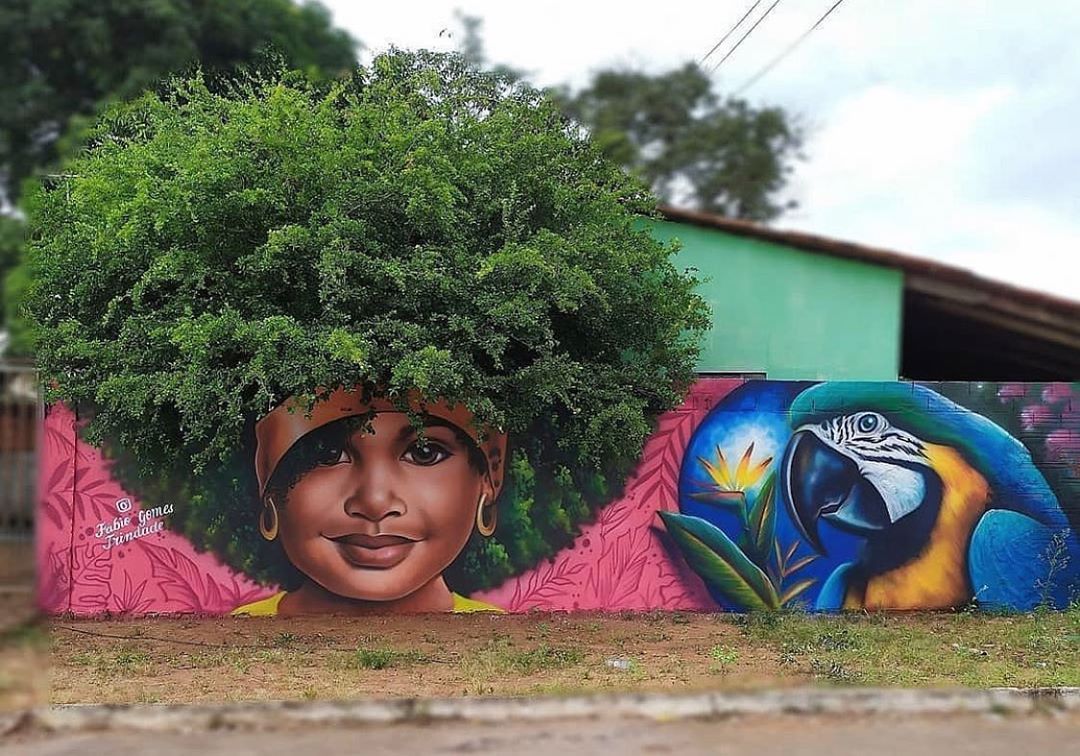 Portraits of Women and Children
The artist is well known for his murals that depict amazingly detailed portraits of women and children wearing branches of trees and bushes as 'hair'. His work took the internet by storm in Brazil rather quickly and is now spreading all over the globe. Images of his work were even shared by famous Hollywood actress Viola Davis and Beyoncé's mother Tina Knowles.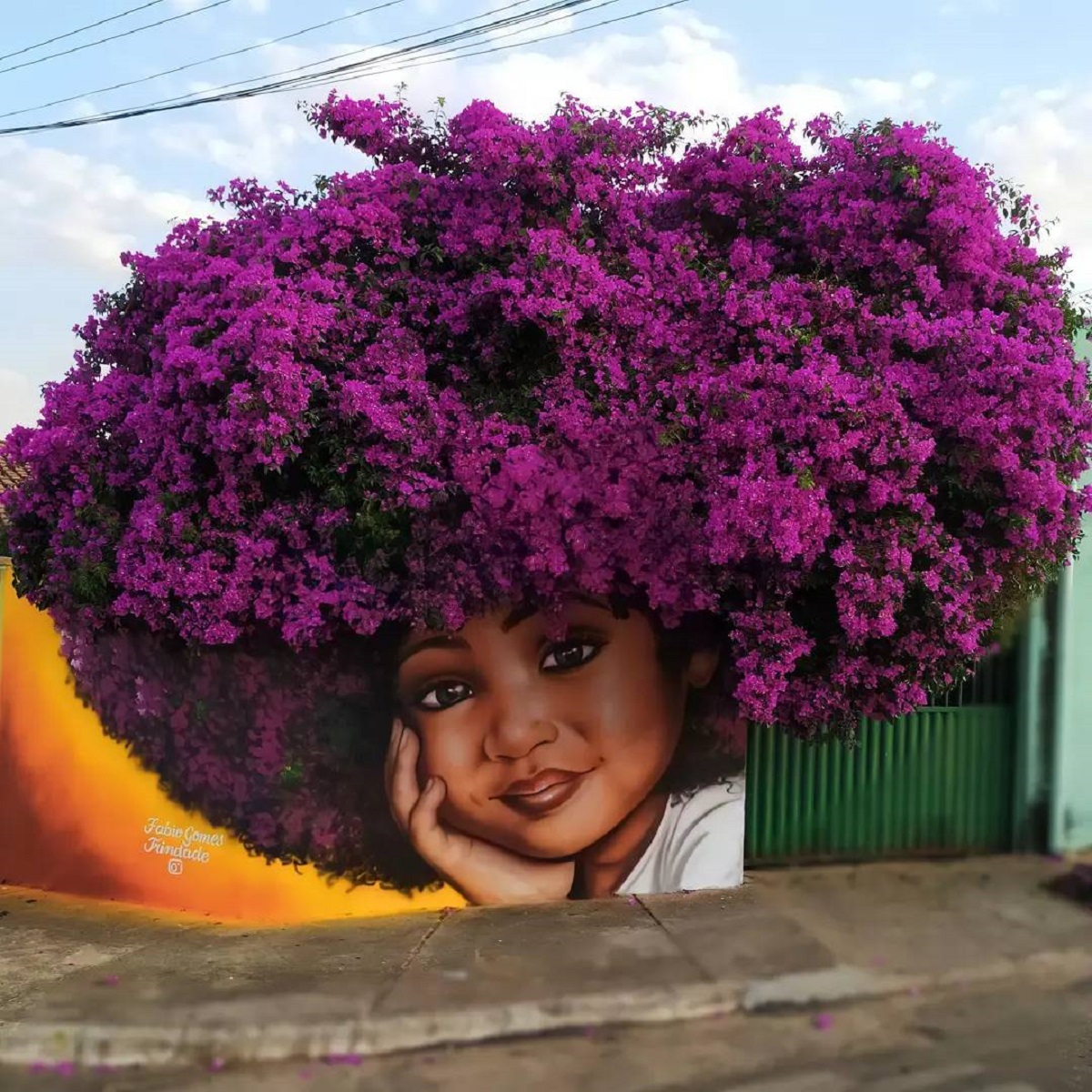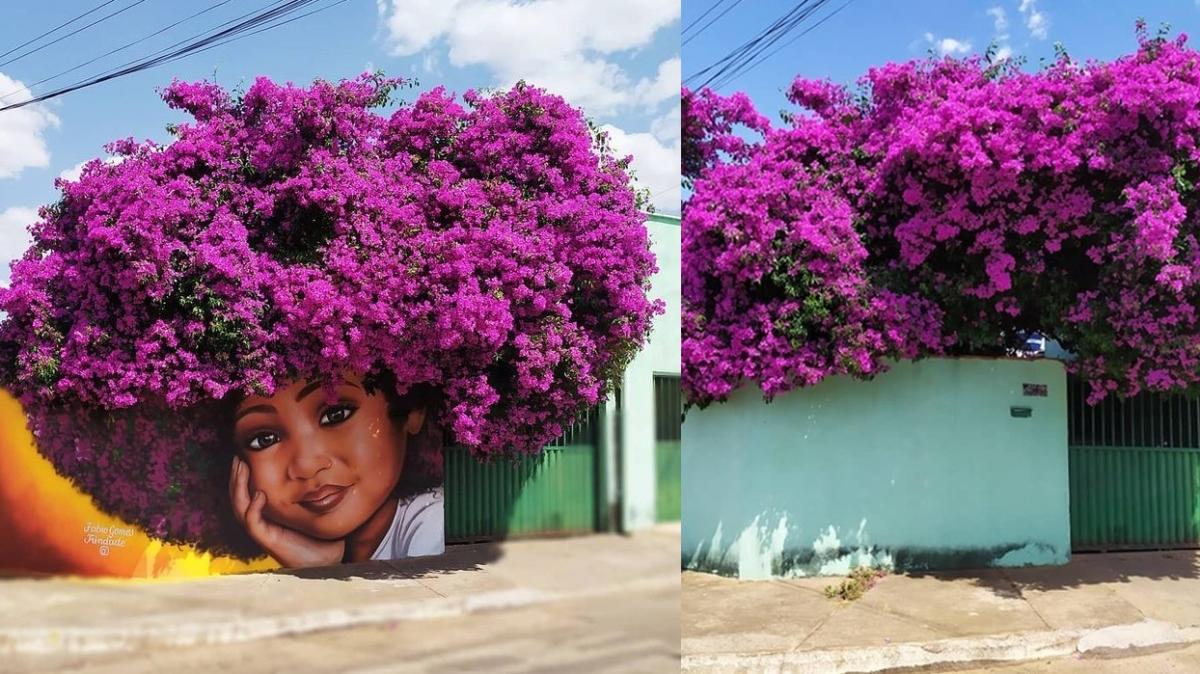 Fábio Gomes Trindade is a Social Media Hit
Oscar-winner Viola Davis re-posted one of the images depicting Fábio's art on her social media and said she "loved it." The mother of singer Beyoncé, who has more than three million followers, was also equally impressed and said it was: "a beautiful way to use a tree."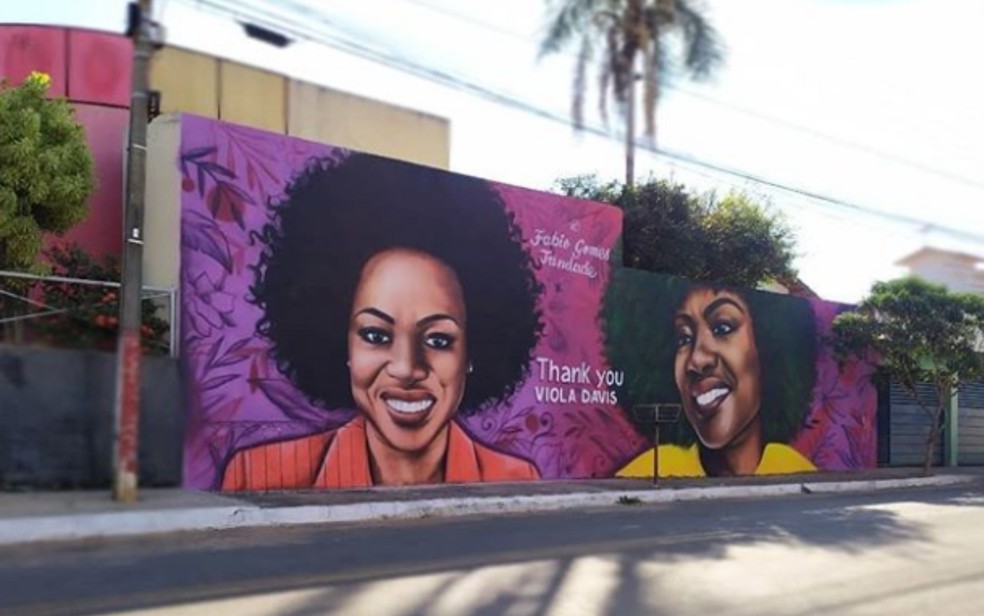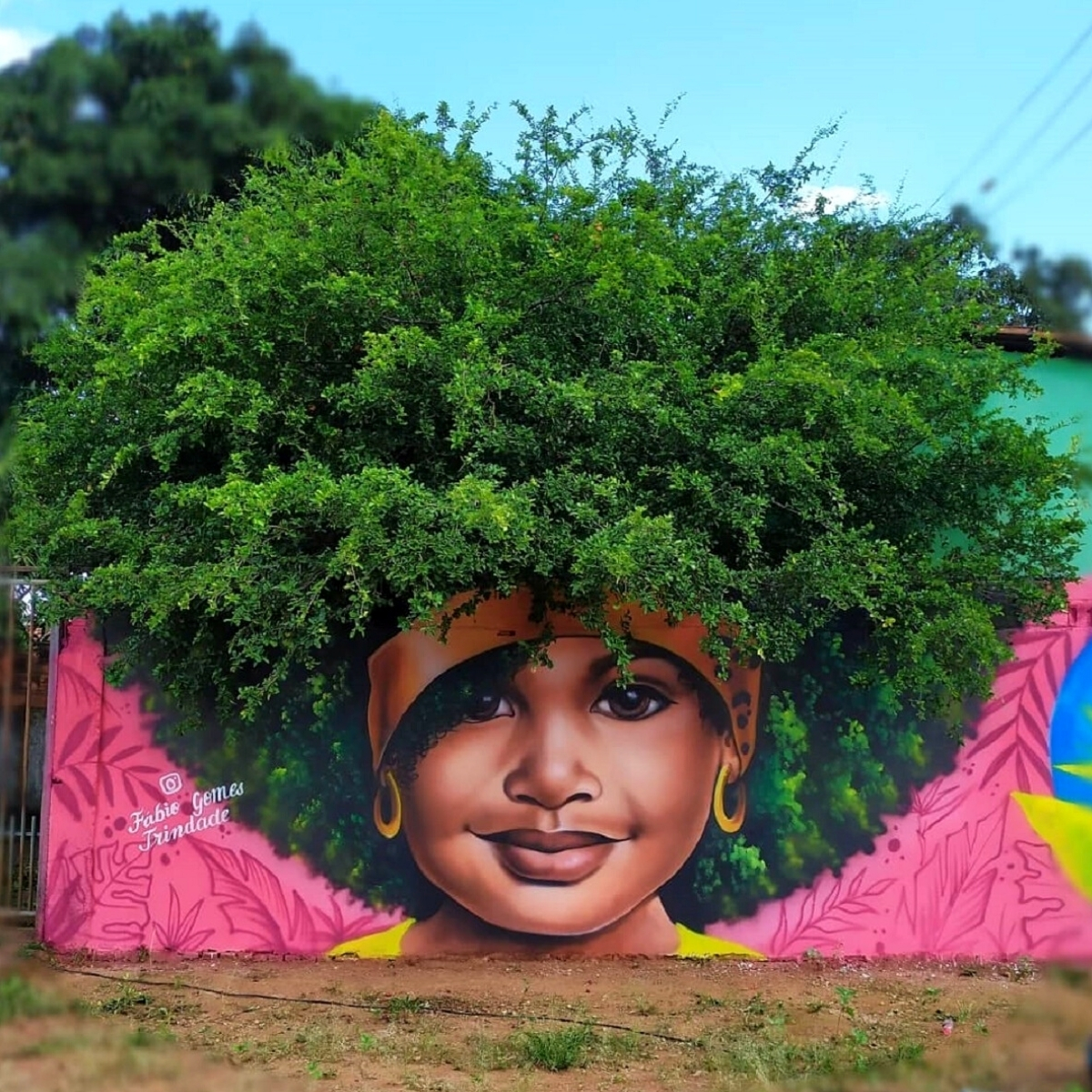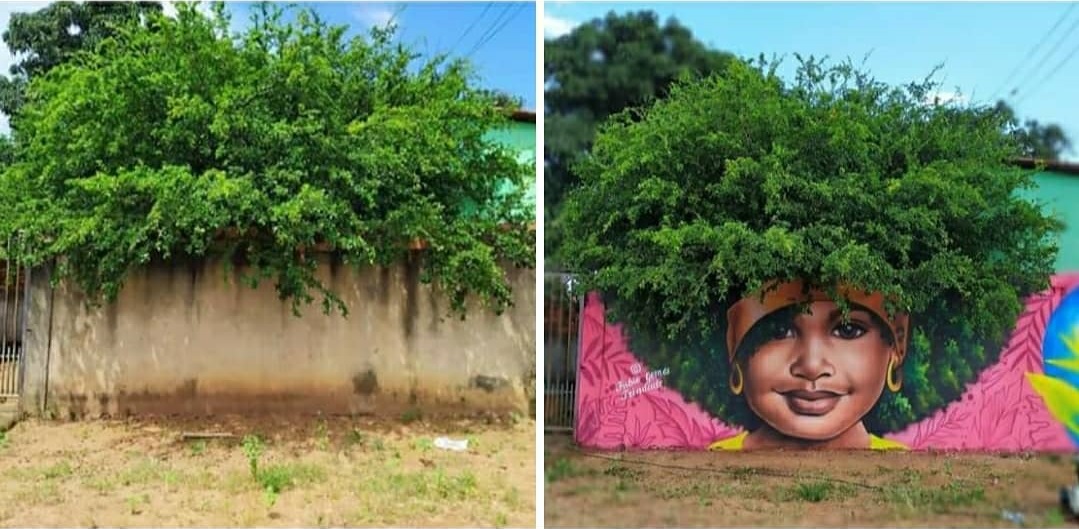 More of the Artist's Work
Two of Trindade's latest pieces are inspired by a child model named Egypt Sarai. The young girl is depicted in two ways by the artist; one with an afro comprising pink flowers and the other with her hair separated into two poofs atop her head. In each painting, Trindade captures the sweet, soft features of Sarai through spray paint and enhances her beauty with the trees. Visit the artist's
Instagram page
to see more of his work.