"What I like to do is find inspiration anywhere but on Pinterest," says Montana-based wedding floral designer Julio Freitas aka The Flower Hat. Indeed, if you scroll through his one-of-a-kind creations on Instagram, it's easy to see why his account The Flower Hat has been attracting attention in the last few months. Perhaps even more eye-popping than his stunning display of dreamy wedding arrangements on Instagram is his colorful collection of "armful" snapshots. If you're just as much a fan of florals as we are, you've likely come across his crazy beautiful photos holding massive amounts of blooms, from anemones to roses, in your Discover section.
Whereas most florists might opt to showcase just their work on Instagram, Freitas, 32, intentionally makes himself a part of the feed, all while wearing his signature flower hat and a smile. And it's paying off. One post in particular this past March really helped catapult his account (and his business) to a new level.Featuring Freitas in his signature flower hat with a plethora of light pink ranunculus, the photo gained the floral designer 7,000 followers. The post now has over 10,000 likes.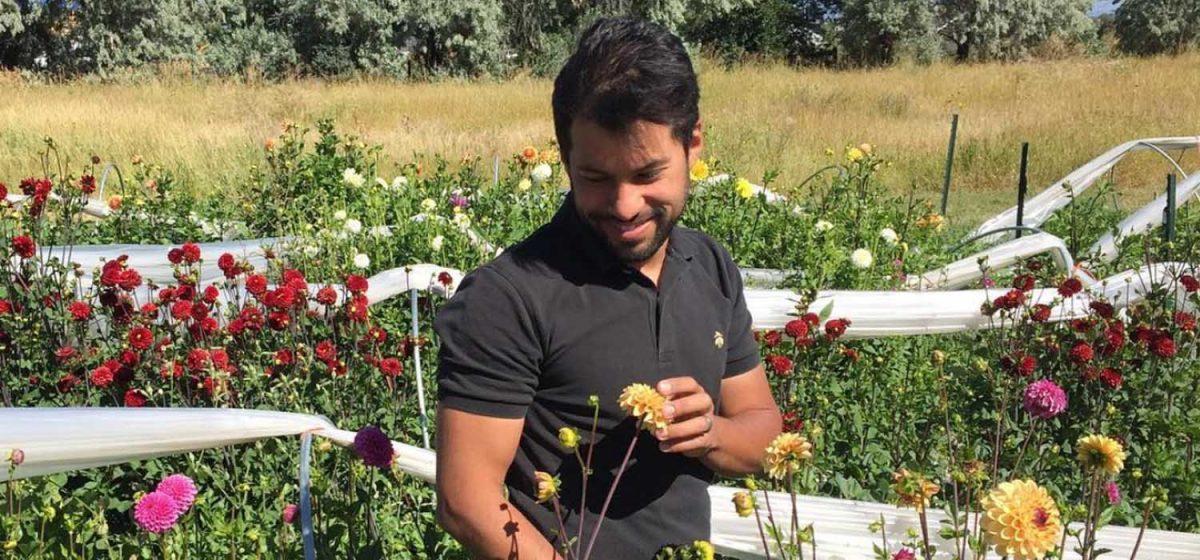 To put things into perspective, The Flower Hat celebrated 3,000 followers in November of 2016. Now, the account has nearly 29,000 followers to date and continues to gain about 3,000 new followers each month. In general, the floral designer says about half of business inquiries come from Instagram alone. He now tries to post at least two to three times a week, curating a mix of armful shots along with his beautiful arrangements. While he doesn't have an account for himself, he'll use the Instagram Stories feature daily to capture behind-the-scenes or personal experiences for his fans, whether that's sharing the first buds of blooms from his farm or a really great meal he had out in town.
The Brazilian-born floral designer always had a thing for plants and flowers, but he never imagined his passion would become a full-fledged career. In fact, after graduating from Rocky Mountain College in 2008, his first job was at the Hilton Garden Inn in Billings, Montana. Listen to the Podcast by Debra Prinzing from SlowFlowers [playlist ids="19969"]
Check The Flower Hat video