Breeding company Ball, together with PanAmerican Seed offers two generations of Dianthus Barbatus, commonly known as Sweet William. These two are the Amazon and the Sweet series. Both come in a rainbow of spectacular colors. And then there's the all green dianthus as well. Floral designers love to work with these colorful, and bright flowers. And there's no better way to show this than by letting a renowned floral designer show you some bouquets.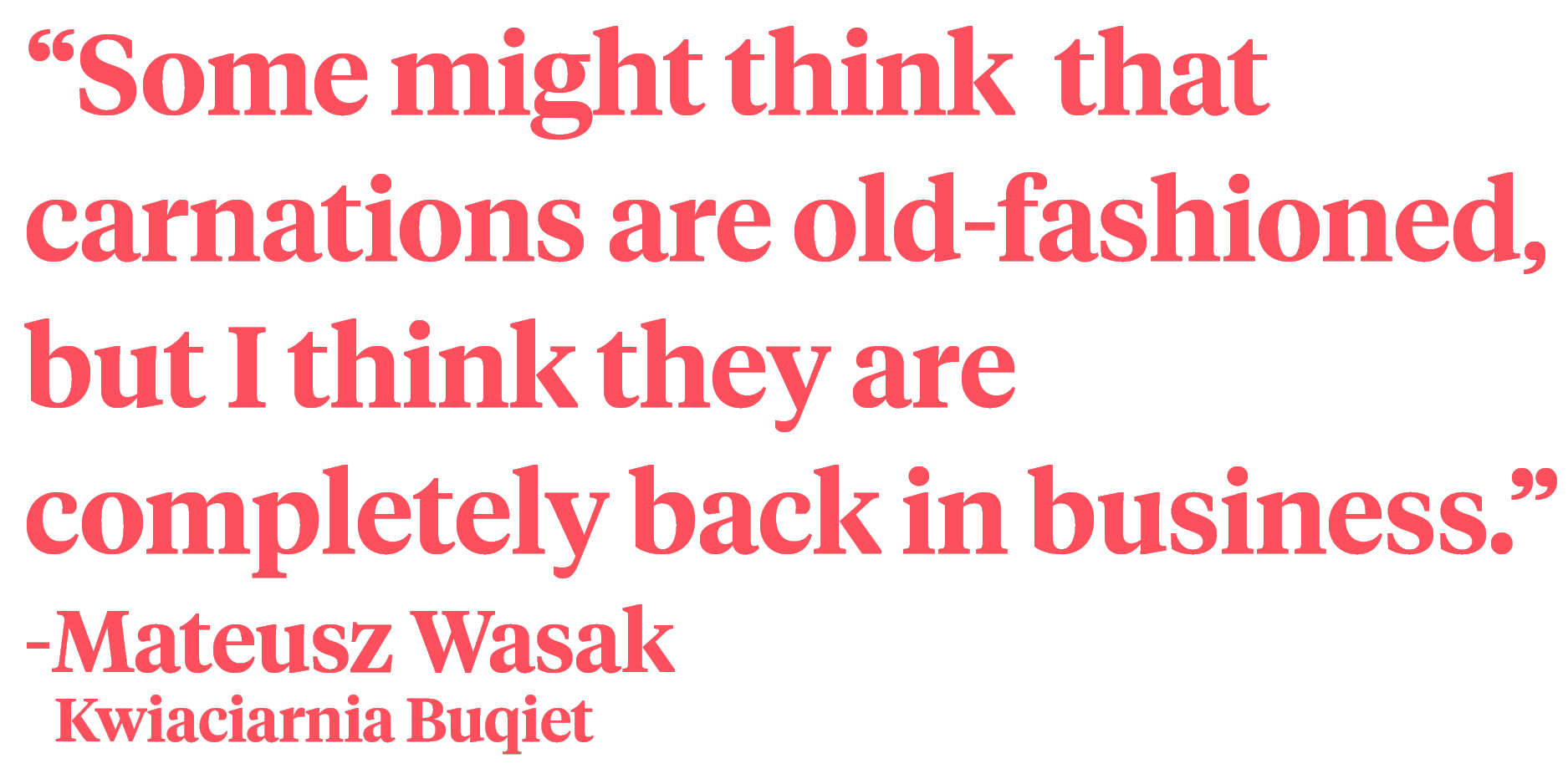 Floral Designer Mateusz Wasak from Poland
Without exception, the 'Green Ball' dianthus varieties feature large, long-lasting blooms on strong stems. Mateusz from Warsaw in Poland loves to work with these flowers:
'I love carnations, especially with Punky Ball I'm able to give my arrangements en bouquets that extra touch that makes my designs Rock!'
Punky Ball
Dianthus Punky Ball is a promising new Dianthus Barbatus flower. The head is a bit flatter than the Green Ball, and the flower comes with a somewhat darker green color. The Dianthus Barbatus Punky Ball is according to the breeder a youthful and rebellious flower that resembles 'an irresistible energy to those who want to take a walk on the wild side'!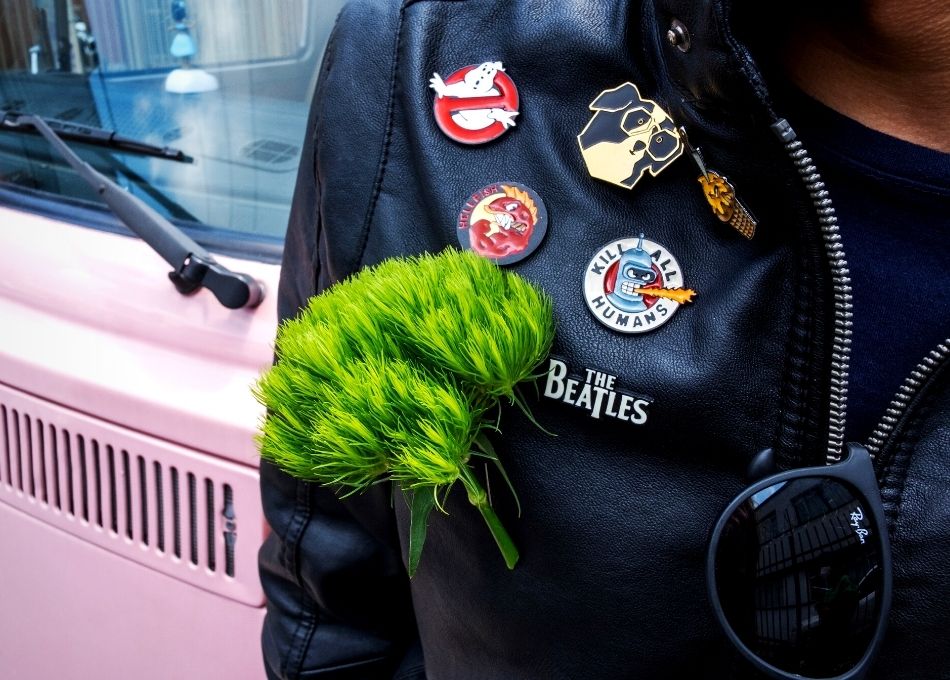 Read more about the green dianthus flowers here: 'The World-Renowned Green Ball Dianthus - And What Do You Think of the New Punky Ball and Cocoa Ball?'

Mateusz Wasak is also fond of all other carnations, especially the Barbatus varieties which come in singles, and now also in a kind of spray form. The first is called the 'Sweet series', and the second one is called the 'Amazon series'.
Dianthus Sweet Series
The Dianthus Sweet is a large bloom with many smaller flowers on strong stems that is available in many colors, from pristine white to all shades of pink, red, and purple. And the astonishing multicolored flaming Sweet Rose Magic. Neon Purple and Black Cherry are also among the best-rated and demanded Dianthus Sweet varieties.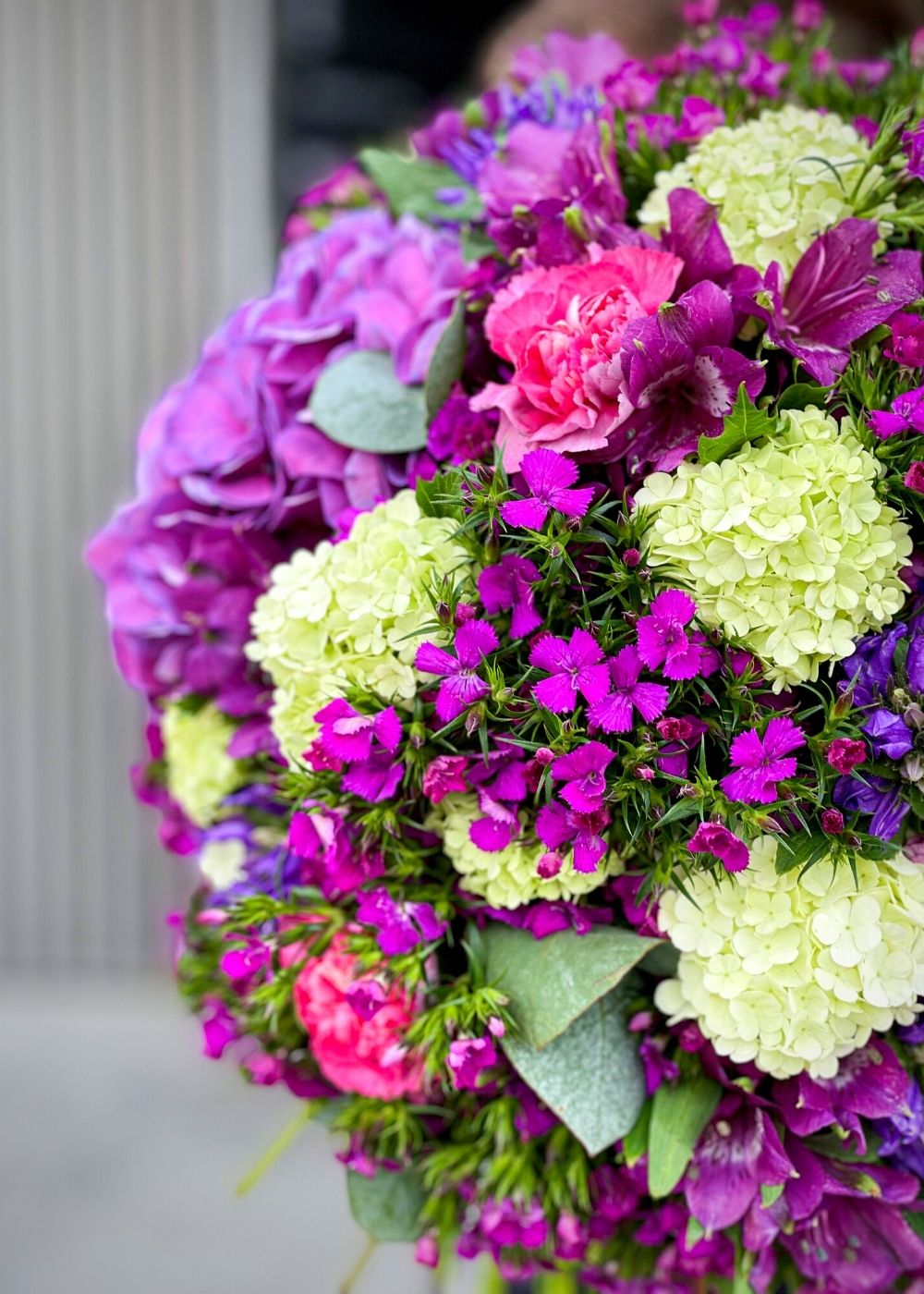 Dianthus Amazon Series
The Dianthus Amazon is a tall, showy flower with a large screen of flowers that are available in four attractive colors. These dianthus perform as exceptional fillers in bouquets and, due to their strong quality stems and flowers, they make a great solid bunch. The foliage is of a fresh deep green color that gives the flowers an even more stunning contrast. Dianthus Amazon Neon Purple and Amazon Neon Cherry practically glow, their colors are so intense and vivid.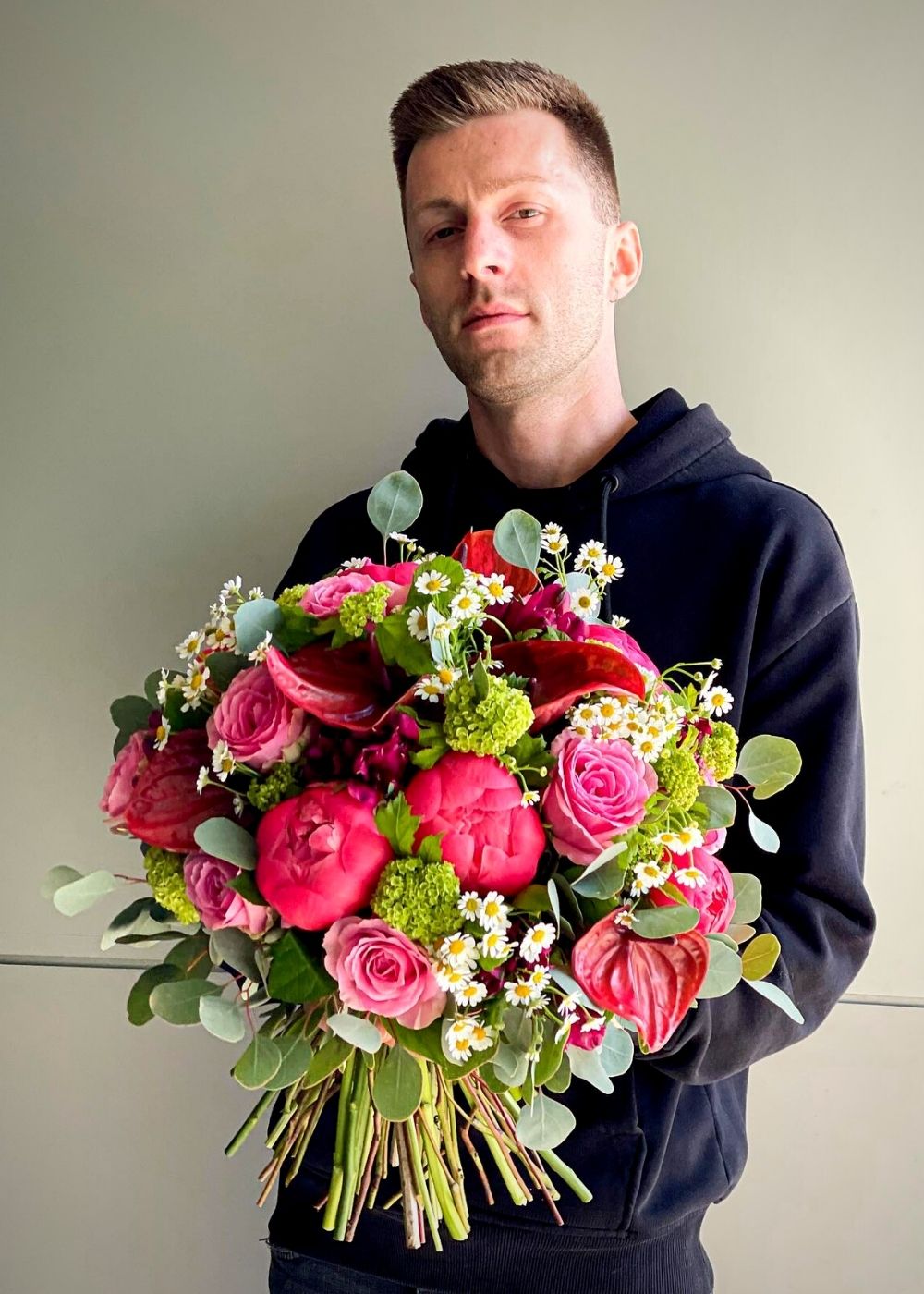 A Big Fan of Dianthus Barbatus
Mateusz calls himself a big fan of these carnation varieties, and he uses them a lot in his "French hand-tied bouquets". And the carnations he received from Ball to work with give that extra luxurious touch as you can see.
'I love the bright colors and the flowers are long-lasting on the vase. Some might think carnations are old-fashioned, but I think they are completely back in business. A must-have for every florist!'
Availability
Both the Dianthus Amazon and the Dianthus Sweet series are available to growers at Ball Distributors and PanAmerican Seed. Be aware that both series have partially identical names, so keep in mind to check for the prefix 'Amazon' and 'Sweet' to get the perfect radiant Dianthus Barbatus. Florist? They should be easily available at your local wholesaler! If not, give them a shout-out, and order some. You'll be surprised by not only the quality but by the brightness and strength of the flowers as well.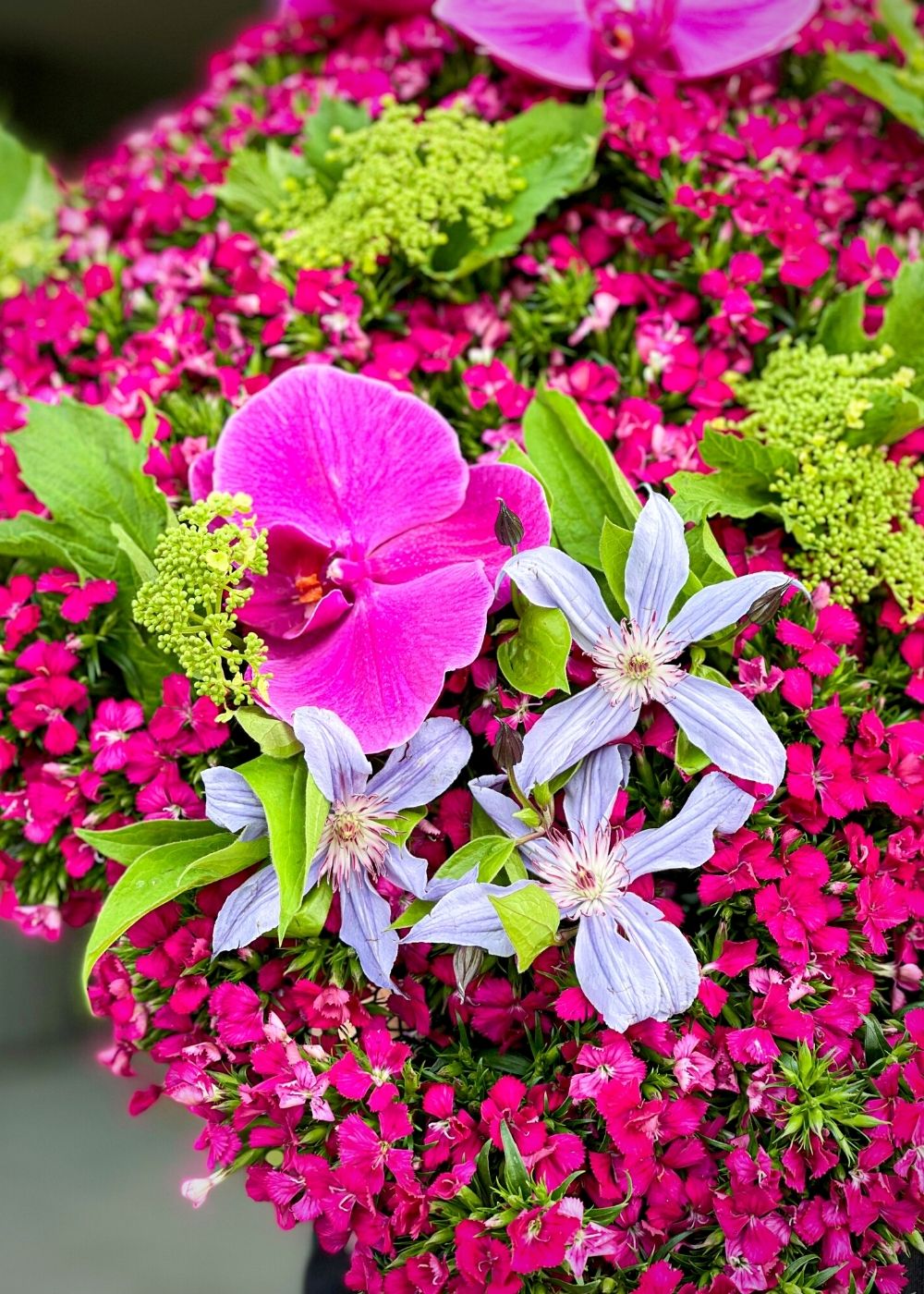 Mateusz Wasak
You can follow Mateusz Wasak on Instagram here: @mattflorist