When it comes to floral design, attention to detail is key. Every element of a bouquet or arrangement must be carefully chosen and placed in order to create a cohesive and beautiful final product. Here are creative ways in which a beautiful flower such as the Talinum Long John has been used by floral designers.
Attention to Detail in Floral Design Using Talinum Long John
Described by Marginpar as 'small but mighty', Talinum Long John can be widely used for different types of arrangements while giving a look and feel for every type of occasion or bouquet you desire. In this case, bridal florals are meticulously planned and every flower, no matter how small, plays a crucial role in setting the desired mood. This is especially true for Talinum Long John, a refined flower with small seed pods in red and orange shades that add a unique touch to any floral design. In fact, this flower won the Glass Tulip Award in 2021, as chosen by both a professional jury and the public. But how else can this flower be used? Here are a couple more ideas!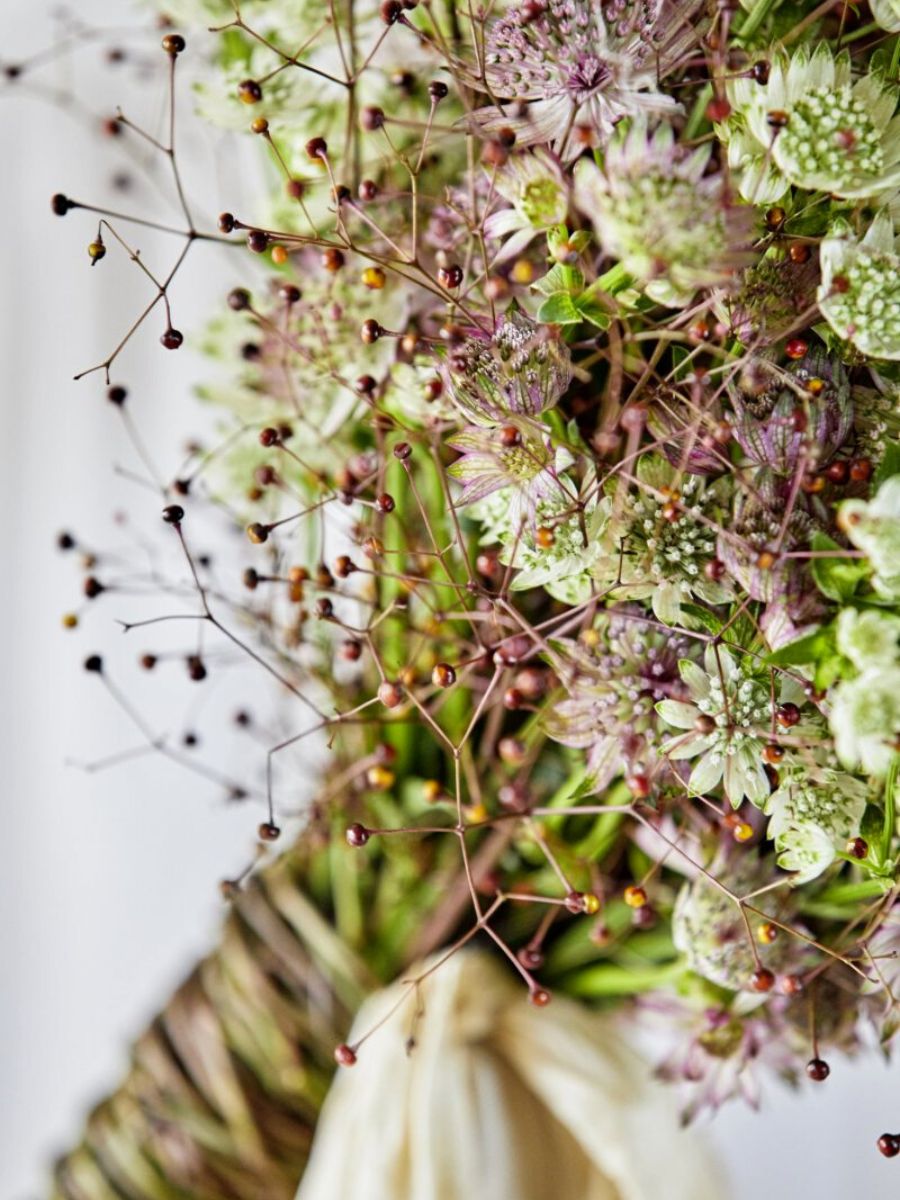 1. Popping Everywhere in Floral Designs
Designer Hanneke Frankema has been a fan of Talinum Long John since she first saw it and has been incorporating these cheerful seed pods into her floral designs. She used them when creating ten bridal arrangements with lots of details for the bridal special of De Pook Florist Magazine. Hanneke believes that details add interest and keep the viewer engaged.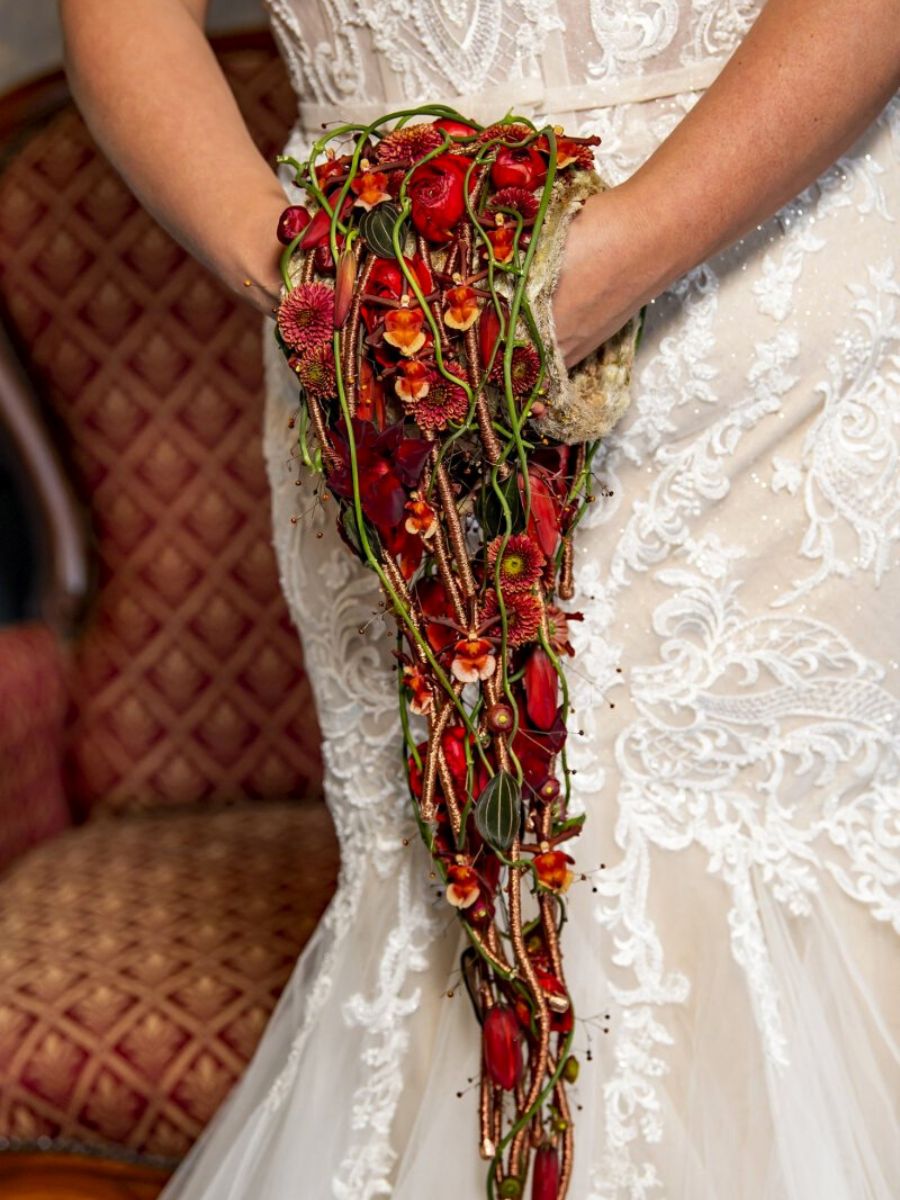 One of her works was a waterfall arrangement with tendrils flowing down and different red flowers forming the basis. She incorporated Talinum Long John to add accents that stand out from the usual. Hanneke is a wire enthusiast and used it to create fantastic shapes and movements in her floral arrangements. Once again, the Talinum does it again!
2. A Playful Livewire Using Talinum Long John
Claire and her partner Wout-Jan run 'De Bruidsbloemist', a business that provides decoration services for weddings that exude a dreamy and romantic atmosphere. The duo has a keen eye for unique and beautiful flowers that can enhance the aesthetic appeal of their creations, and the Talinum Long John fits in perfectly with their vision.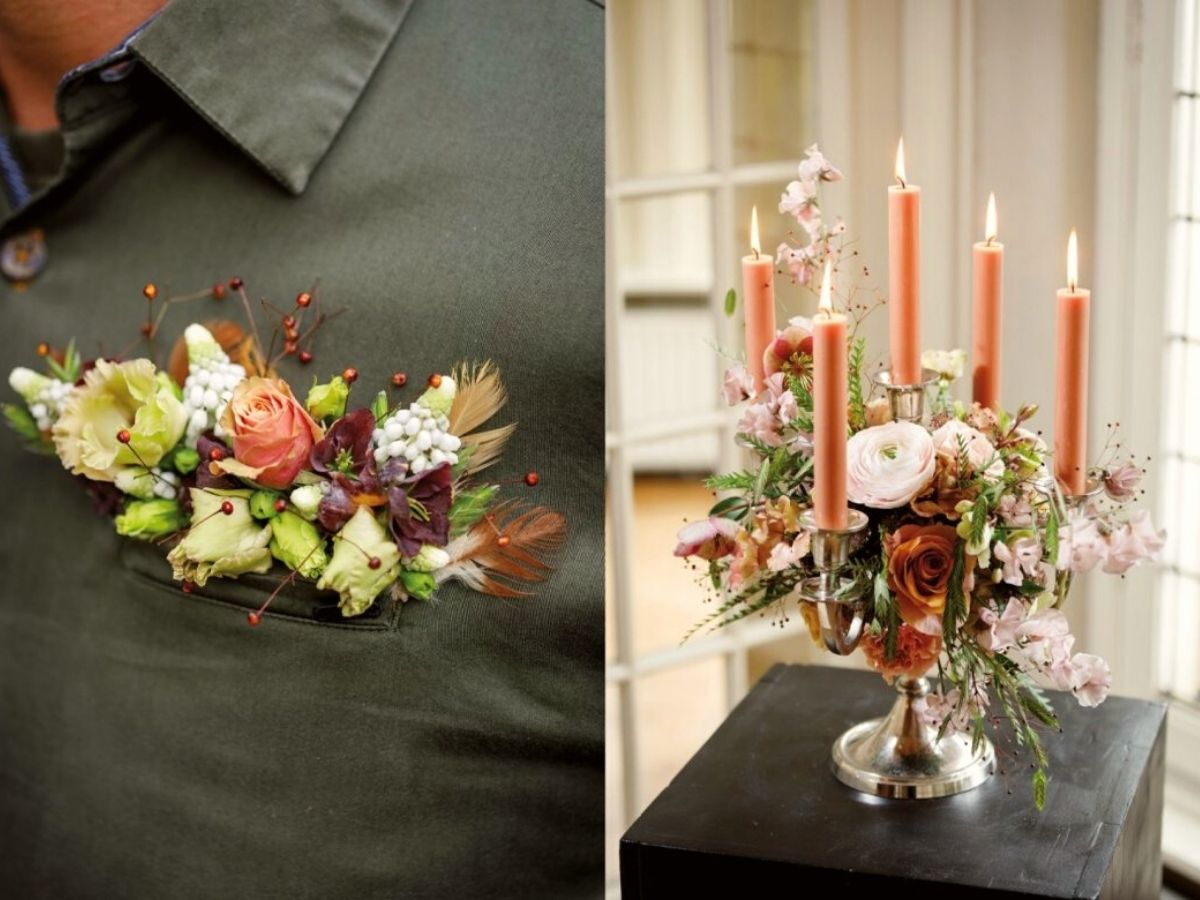 They have incorporated this flower in various ways to add a touch of warmth and playfulness to their designs. For instance, they have used it as an accent in the bridal bouquet, where its small seed pods in shades of red and orange add a unique detail that complements the other flowers in the arrangement. In the groom's corsage, the Talinum Long John serves as a warm and cheerful addition, bringing a pop of color to the overall look.
In one of their table arrangements, Claire and Wout-Jan have used it as a playful livewire to create a striking and eye-catching display. The flower's small seed pods serve as a beautiful detail that brings a unique and unexpected element to the design. The versatility of the Talinum is evident in the way Claire and Wout-Jan have incorporated it into very different designs, showcasing its ability to complement various styles and aesthetics.
3. Pods That Look Like Diamonds
Talinum is commonly employed as a long branch (available in 60-80cm lengths) with its colorful seed pods on sticks, however, these seed pods are sufficient on their own. Hanneke Frankema frequently glues flowers, or portions of flowers, to her iron base sculptures. On this tiara, she did the same with the Talinum seed pods. When the light shines on them, they resemble small diamonds.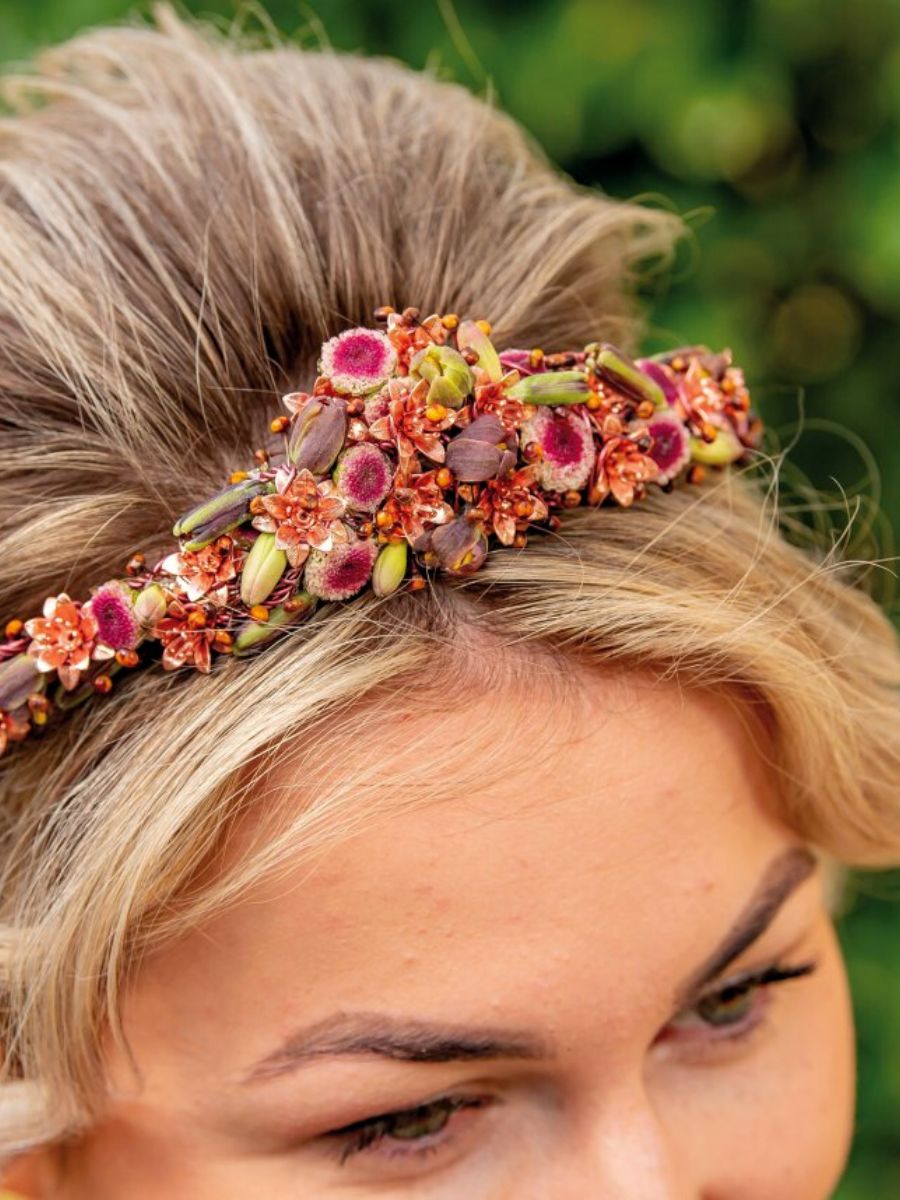 4. Reminiscing a Beautiful Wedding Aura
The bridal bouquet is the centerpiece of any wedding, and it is important to create a design that perfectly complements the bride's dress and overall aesthetic. One way to achieve this, besides filling the bouquet with a good dose of Talinum Long John is by adding some astrantia flowers in a unique and creative way, as demonstrated by this stunning bouquet.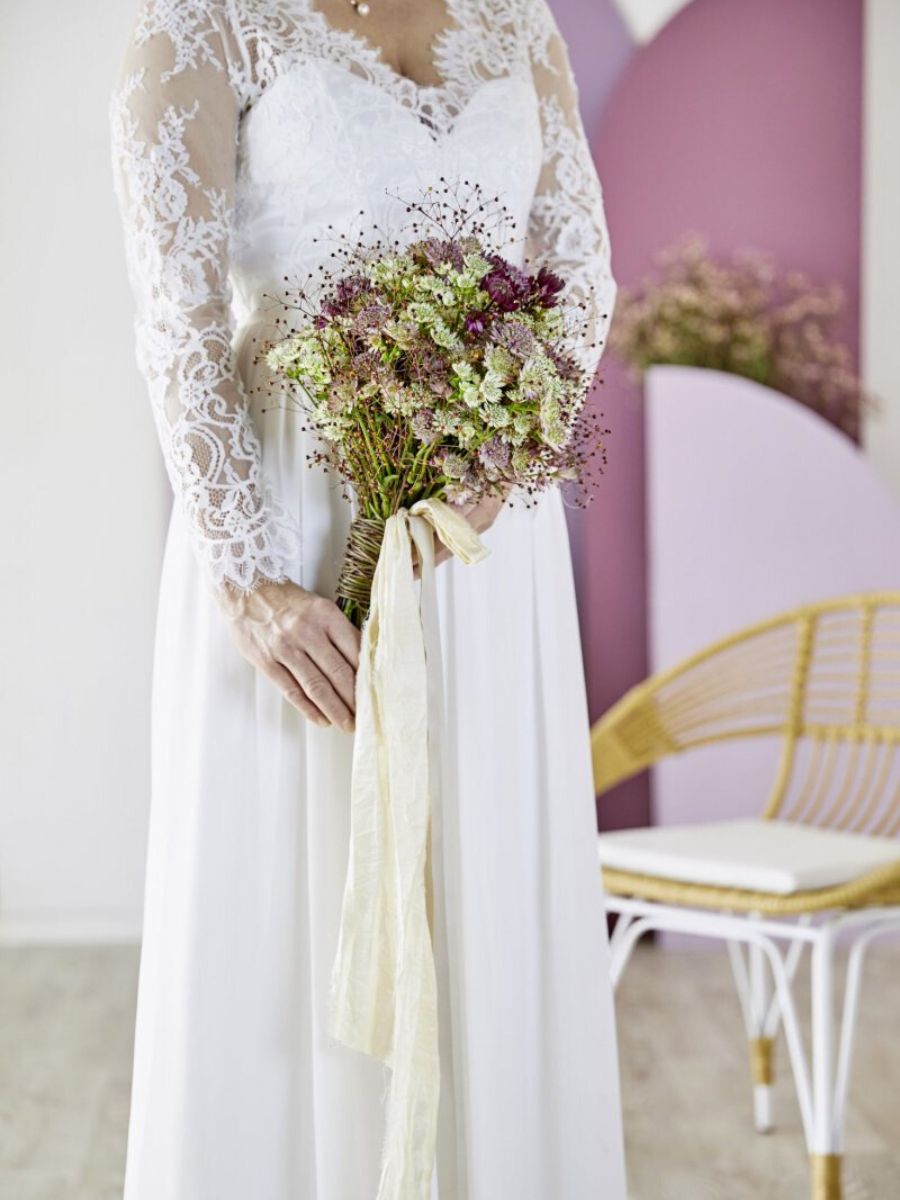 The use of astrantia creates an ethereal effect, reminiscent of a cloud or even an aura around the bouquet. This technique allows for the creation of a larger whole without becoming overwhelming or too heavy. Instead, it is a subtle addition that has a grand effect, adding depth and dimension to the design.
5. Adds Focus and Finesse to Any Floral Design
A bridal bouquet is one of the most important elements of a wedding, and it is essential to get it right. To achieve a truly stunning design, florists often use a combination of large focus flowers and intricate detail work, as seen in this beautiful creation by The House of Artz.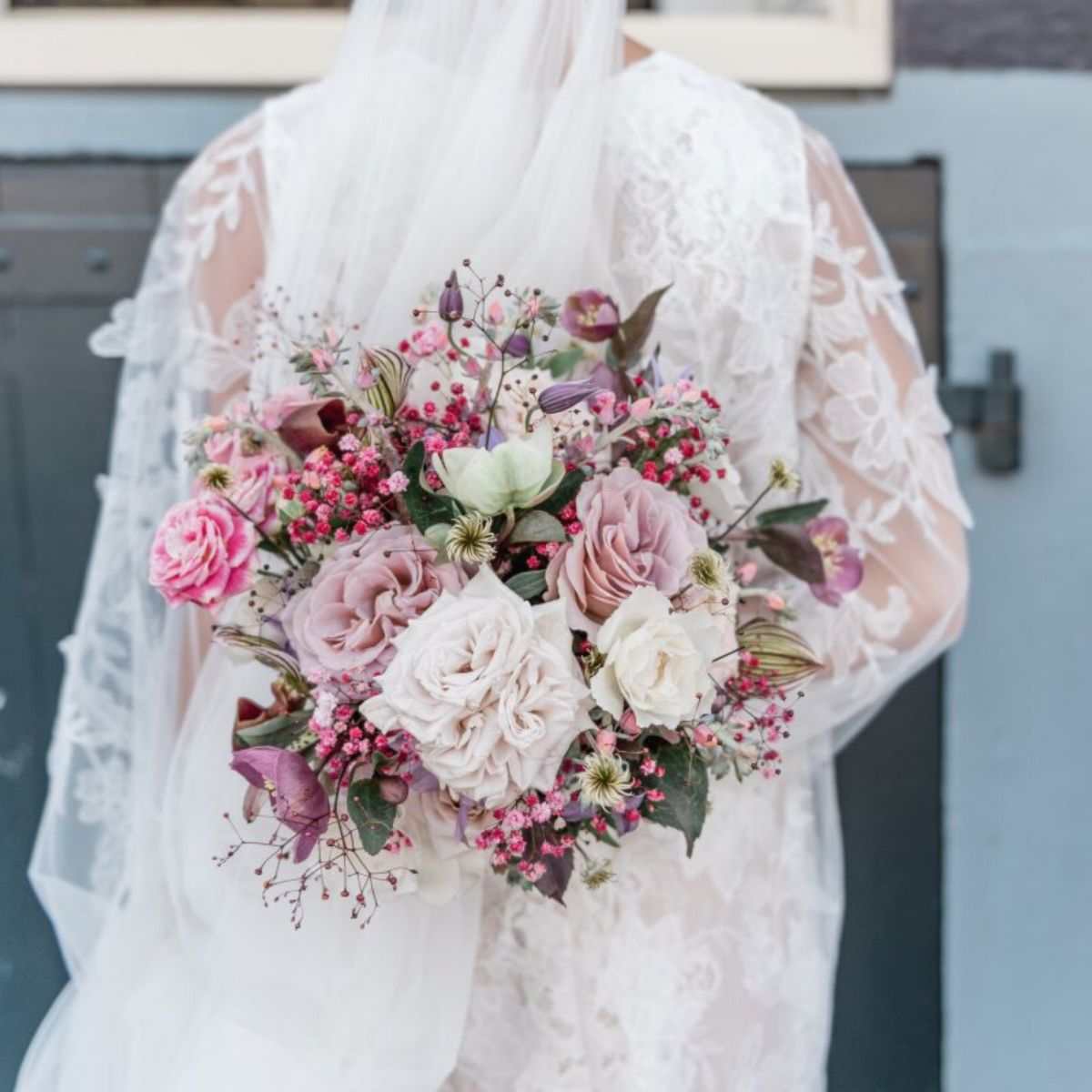 While large focus flowers provide the foundation for the bouquet, it is the delicate details that truly make it stand out. The House of Artz has expertly played with color, texture, and shape to create a design that is both elegant and playful. One unique element of this bouquet is the way in which the classic spherical shape has been breached by the protruding branches of Talinum Long John and clematis. This clever technique not only adds air and volume to the arrangement but also creates a sense of movement and playfulness.
6. Talinum Long John Is a Mouldable Flower
Robert Bartolen used the flexibility of Talinum by Marginpar stems to create an elegant bridal floral arrangement that perfectly follows the curves of the dress. By bending the stems around iron wire or other stems, he was able to achieve the desired shape and flow of the design. The addition of orange Ornithogalum flowers complemented the warm shades of the Talinum seed pods, and the use of the photographer's 'golden hour' technique enhanced the natural beauty of the arrangement.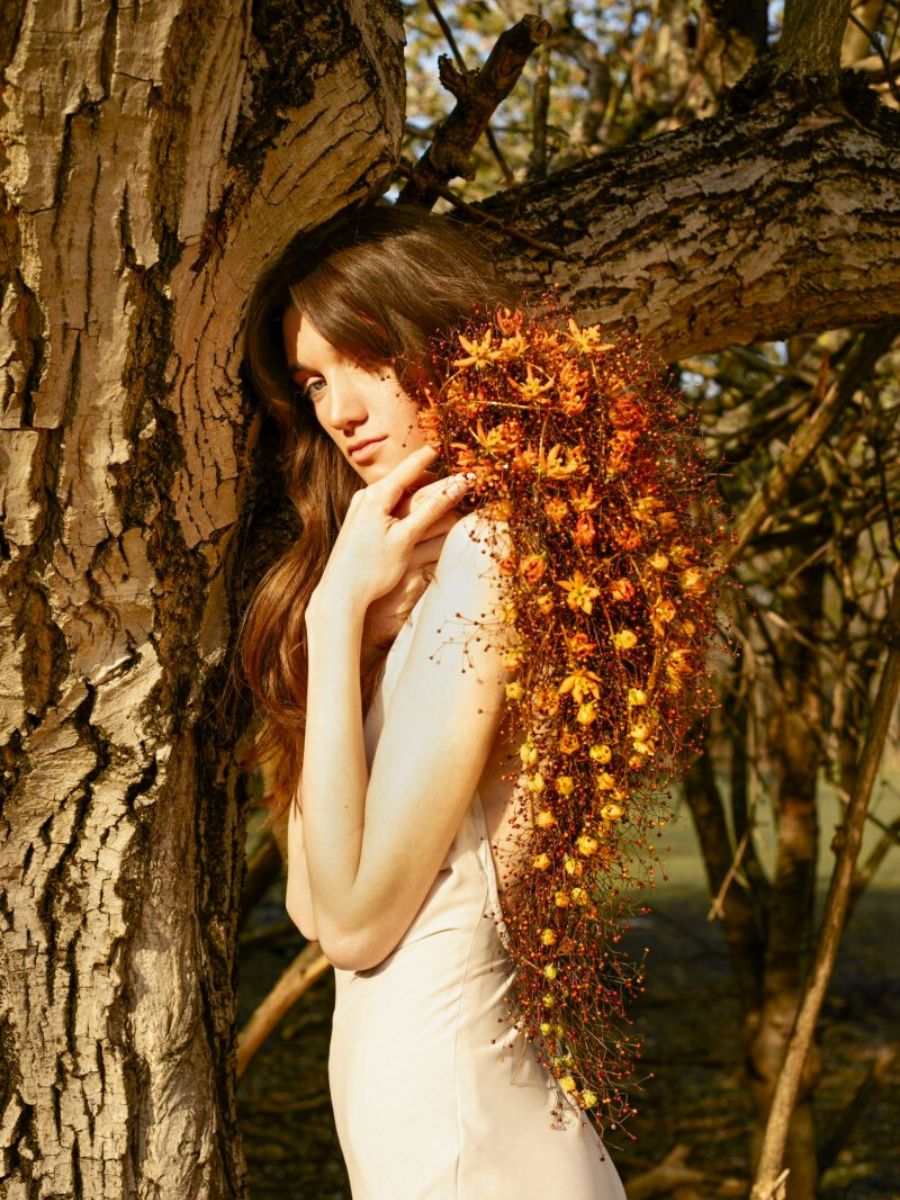 7. A Diverse Little Flower
Talinum Long John is a highly sought-after flower by students as well. During the 'Nature & Craft' theme days, organized by BLOOM's, seven students from the Floristmeisterschule in Stuttgart-Hohenheim were invited to showcase their creativity and expertise by creating stunning floral arrangements that combined traditional techniques with a variety of flowers and plants. Talinum was extensively used in these arrangements, as it perfectly blended with the natural beauty of the designs. While some students used it as an accent, others chose it as the main feature of their works.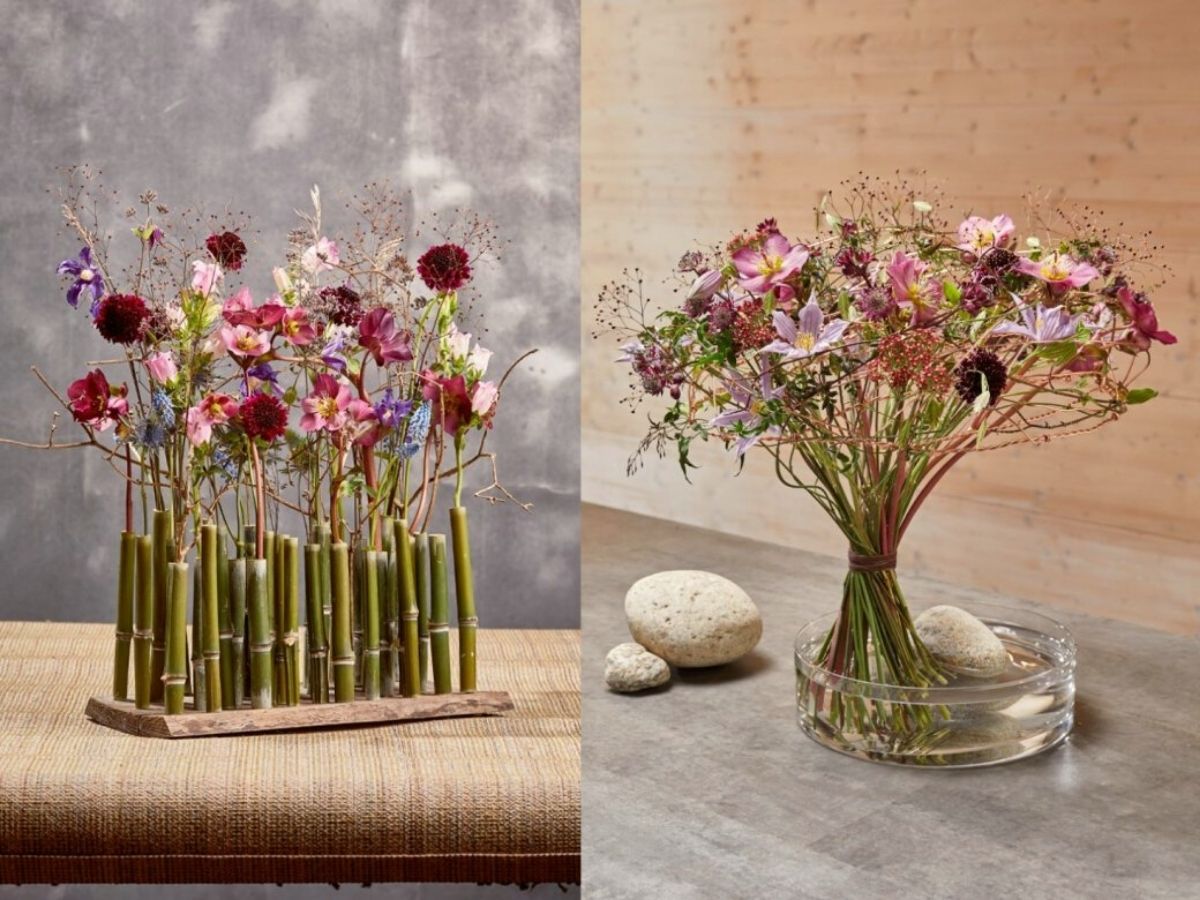 All of these wonderful and creative ideas highlight the versatility of Talinum as a floral element and its ability to add diversity and creativity to floral arrangements.