British installation artist Rebecca Louise Law creates stunning installation art made from thousands of real flowers, suspended with copper wire. Exploring the relationship between humanity and nature, the artist transforms art galleries, museums, and other public spaces into immersive indoor gardens that "cocoon" the viewer with floating flowers and gorgeous spectrums of color.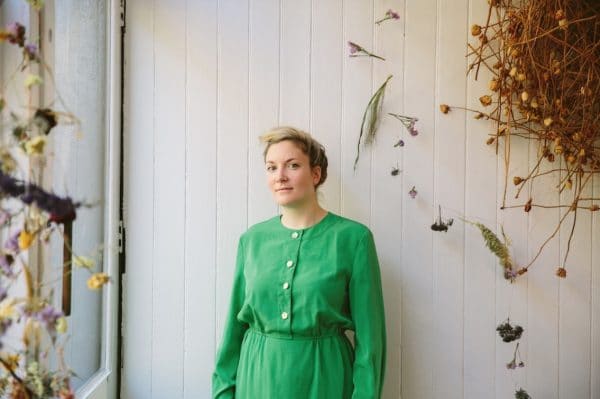 As a classically trained artist, Law's inspiration comes from the work of abstract expressionists and their energetic use of bold color. However, rather turning to acrylics or oils, she opted for more organic materials. "The flower became my paint," Law explains. As such, she creates mesmerizing, site-specific installations that capture the beauty of nature in three dimensions. By working with a variety of fresh and preserved flora, Law's ephemeral art transforms naturally over time—viewers can appreciate the changes in the natural material's form, color, and texture as they wilt and dry. We recently spoke with Law to ask about her inspirations and processes, as well as what it's like to work with such a delicate material. Read on for our exclusive interview.
When did you first begin working with flora?
I have always used flowers within my art. As a child, my mother and grandmother encouraged me to press and dry flowers as well as the usual drawing and painting. I first used flowers as my art medium in 2003, whilst studying Fine Art at university. The flower became my paint, using the dried tones in layers, suspended with copper wire.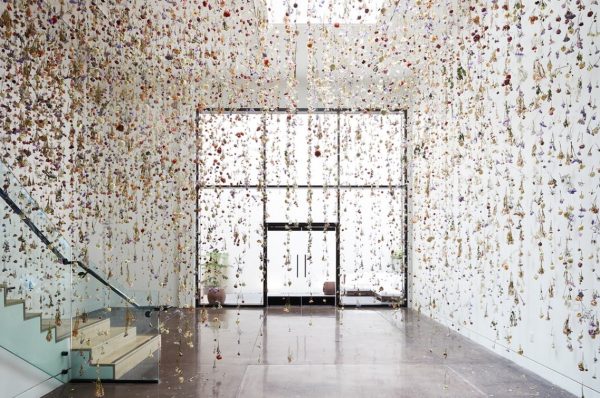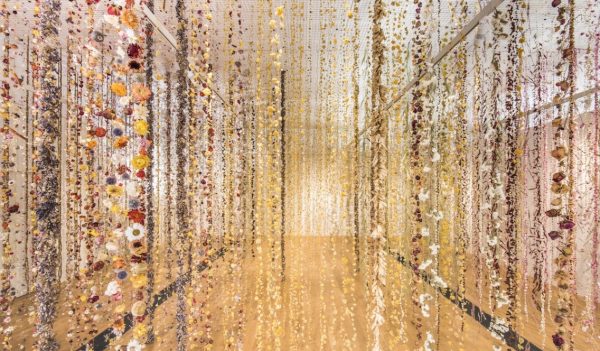 What inspired your hanging flower installations?
At university I loved the abstract expressionists, I wanted to create monumental colorful artworks that would make the viewer feel like they were cocooned by color. Rothko was a huge inspiration and Anya Gallaccio inspired me as an ephemeral installation artist. But I have to say that my biggest inspiration has always been nature itself. I can never seem to grasp the beauty we have been given on this earth, every installation I make I try to capture an essence of nature's magnitude, but I never feel close enough.


How do you plan your installations?
Every new artwork is site-specific. Often, the country in which I am exhibiting has a rich symbolism associated with certain flowers—I like to do as much research as possible in terms of the material used. I also reuse flowers from previous installations; nothing I make is wasted and thousands of flowers have been re-purposed in my work. Each installation will take at least 6 months planning—mathematical calculations and meetings can become consuming before an installation is finally realized.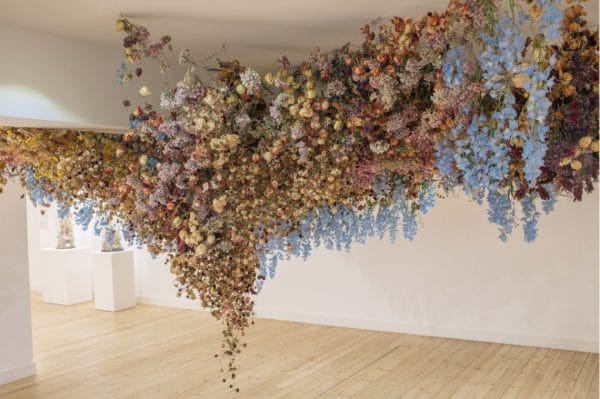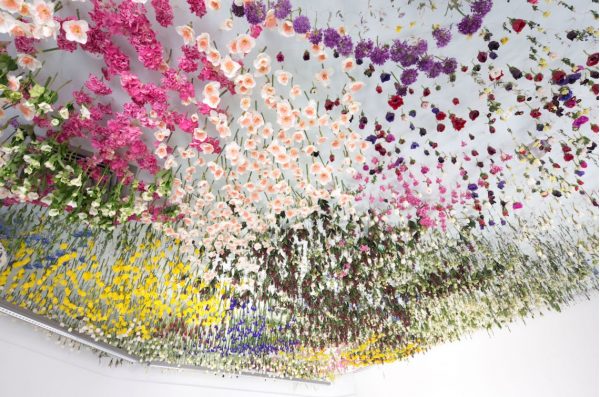 Where do you source your flowers?
Most of my flowers are from the country that I am working in. If I cannot source flowers locally, I use flowers from Europe.