Textile artist Alyssa Ki creates floral wall hangings with weaving. No green thumb? Dislike buying cut flowers because they wilt? With Alyssa's work, you won't have to worry! Her beautiful blooms will last forever as bountiful works of art.
Floral Wall Hangings by SOLIP
Alyssa Ki is a Korean-American artist, born and raised in Virginia. She went to school in snowy upstate New York, where she studied Photojournalism. Ki works full-time in the wild west of NYC events but is also a freelance photographer and creator of spectacular floral wall hangings, operating all of this from her place in New Jersey.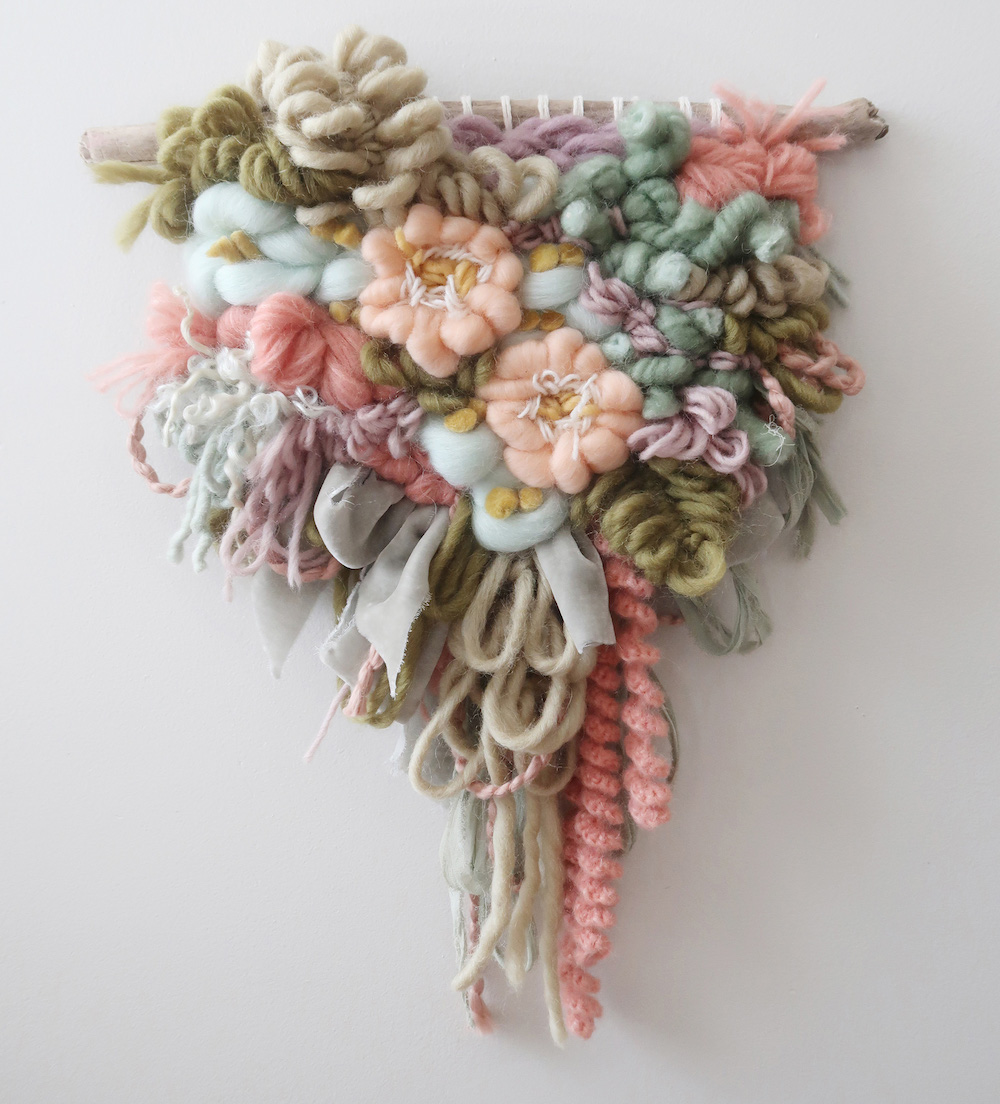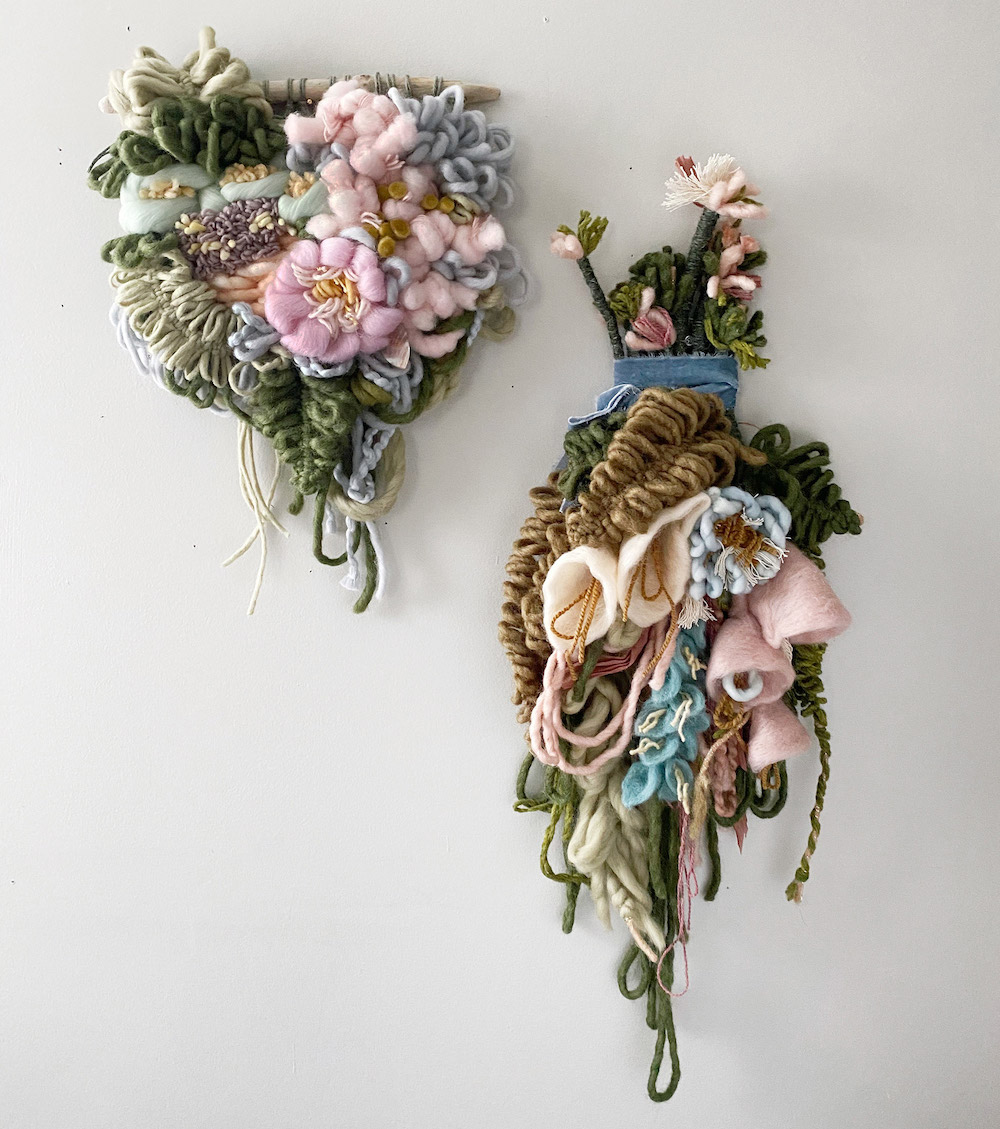 SOLIP
You might know Alyssa Ki as 'SOLIP' - the name she uses on her Instagram page and her website to showcase her floral wall hangings. Solip is the artist's Korean name and directly translates to 'pine needle', chosen after her father enjoyed a glass of liquor derived from the same tree.
Overgrown Patches of Wildflowers
Opting for yarn and rovings of raw wool dyed in natural pigments, Korean-American artist Alyssa Ki crafts fiber-based wall hangings reminiscent of bouquets and overgrown patches of wildflowers. The perpetually blooming pieces blend multiple textile techniques and are teeming with macramé, needle-felted, and crocheted botanicals that sprout from a thick, woven foundation. Hanging from a knotty branch or bound by a ribbon, the floral works are ripe with color and texture.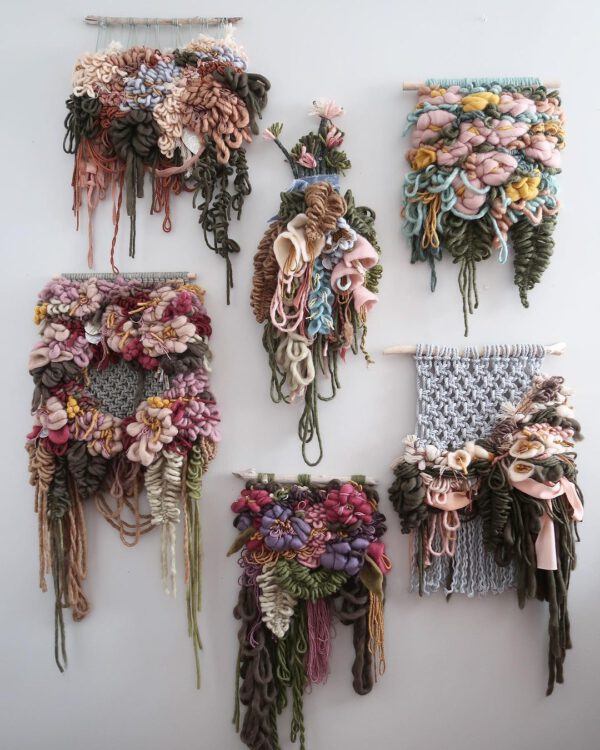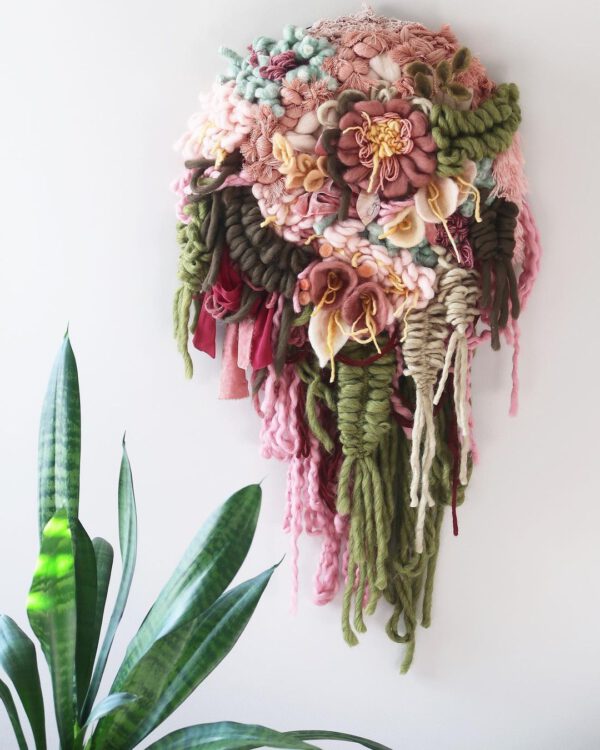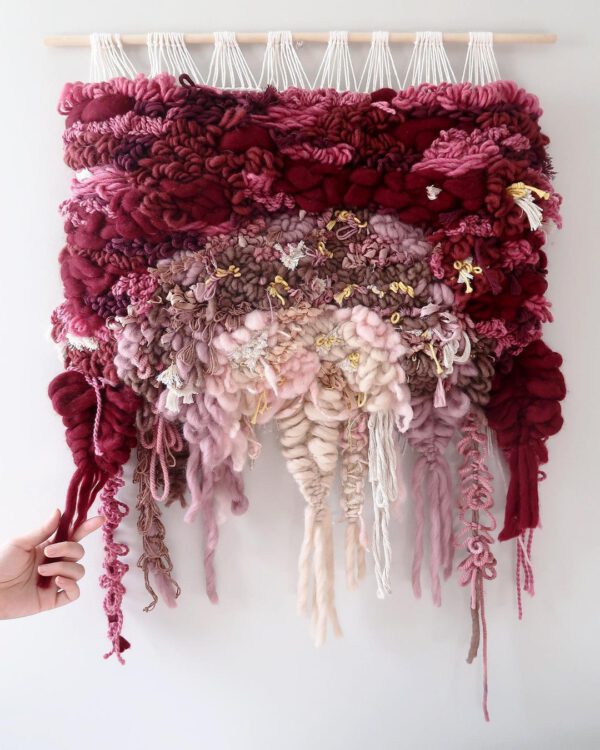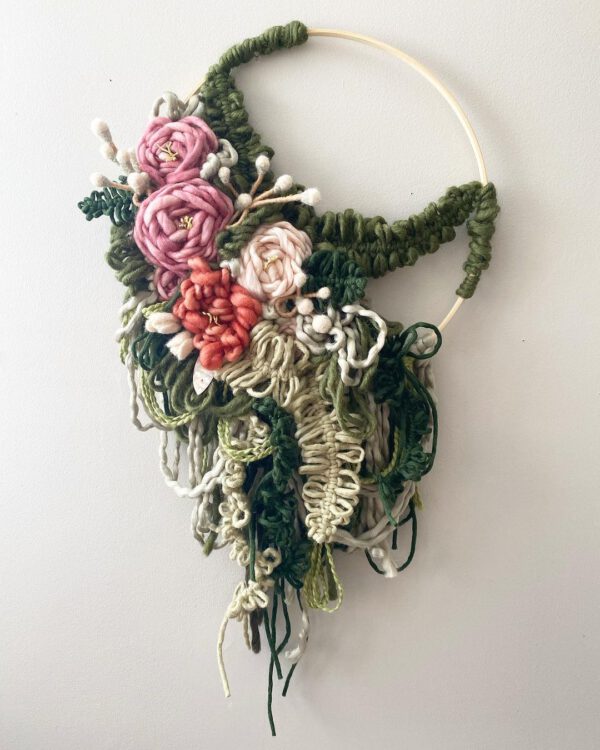 Follow Her Process
These wall hangings won't wilt like cut flowers and they will never lose charm, making any room a bit more special day after day. Alyssa often shares her weavings while still on the loom. The artist uses her Instagram page to share photos and videos of finished work but also involves the viewer in the process by showing her work in progress.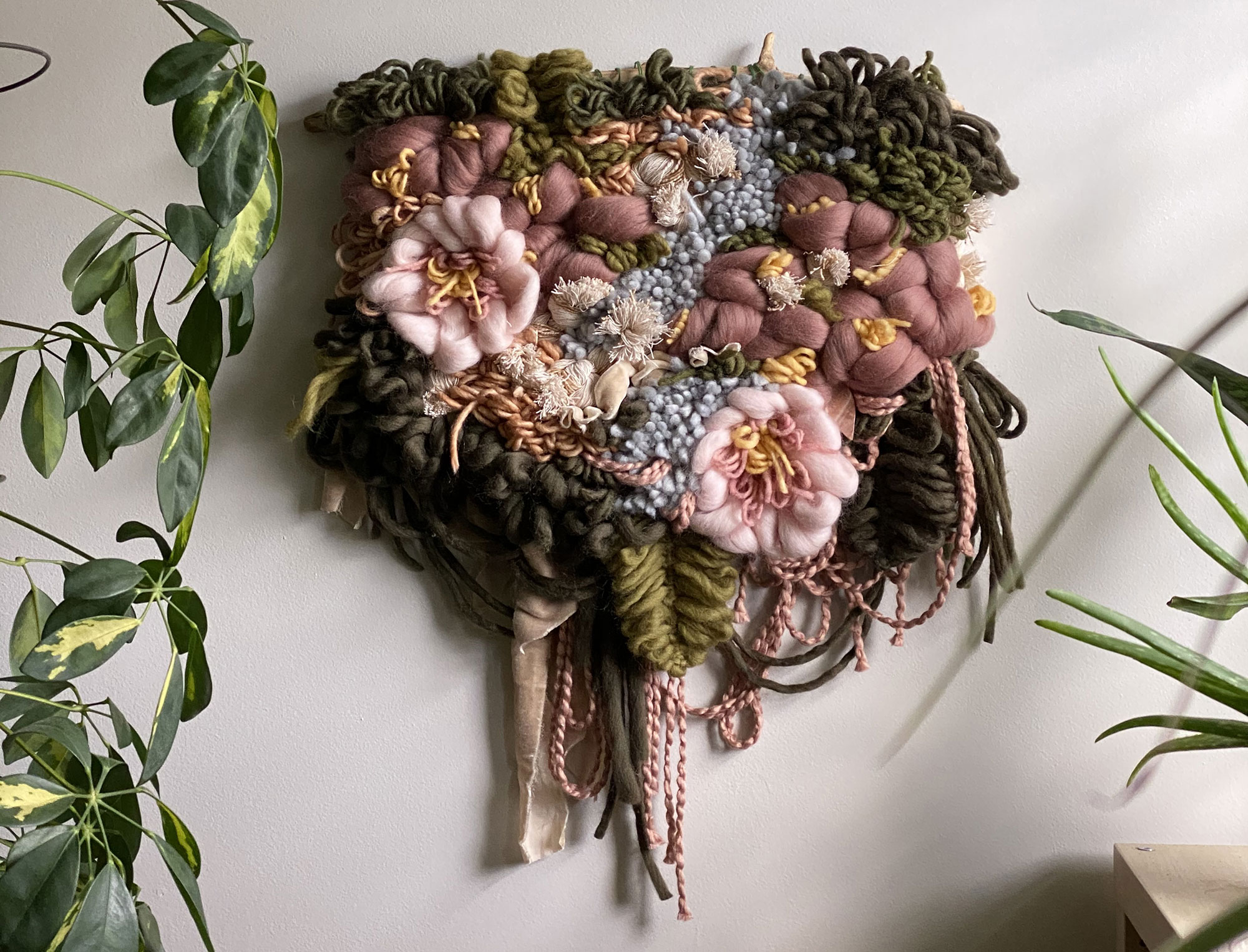 "I love using and combining different techniques across the fiber arts to create my wall bouquets — weaving (of course!) but also macrame, needle-felt, crochet, embroidery," she wrote below one of her posts. "One of my goals next year is to learn how to knit!"
For more information about the artist, visit her website. And don't forget to follow Alyssa on Instagram to see all of her floral wall hangings and maybe learn a thing or two about weaving yourself.