Flower-loving illustrator Emma Morgan is carving out a niche in heartwarming homewares and art, inspired by nature, animals, and joyful pops of color. The Australian-based artist always had a thing for drawing so finding a career in the arts was a natural progression for her. Her versatile, contemporary work is a flora and fauna lovers' dream, and her online store is filled with limited edition fine art prints, stationery, and made-to-order cushions and throws.
Nature-Inspired Fine Art Prints by Emma Morgan
As a trained fine artist, Emma Morgan studied under some pretty reputable Australian artists while completing her Bachelor's Degree at Monash University (Caulfield). After finishing a fine art degree at Monash University, she went on to study Interior Design at RMIT. But midway through her first year, she landed a solo show at Red Gallery in Fitzroy featuring her animal drawings, which carved a natural path into illustrative work.
Capturing Subjects in an Honest and Respectful Way
Emma has always had a deep love for animals and plants, and is interested in the preservation of them both. Her unique drawing style allows her to capture her subjects in an honest and respectful way. Emma works in fine liner and watercolor, and spends a lot of time researching her subjects before drawing them.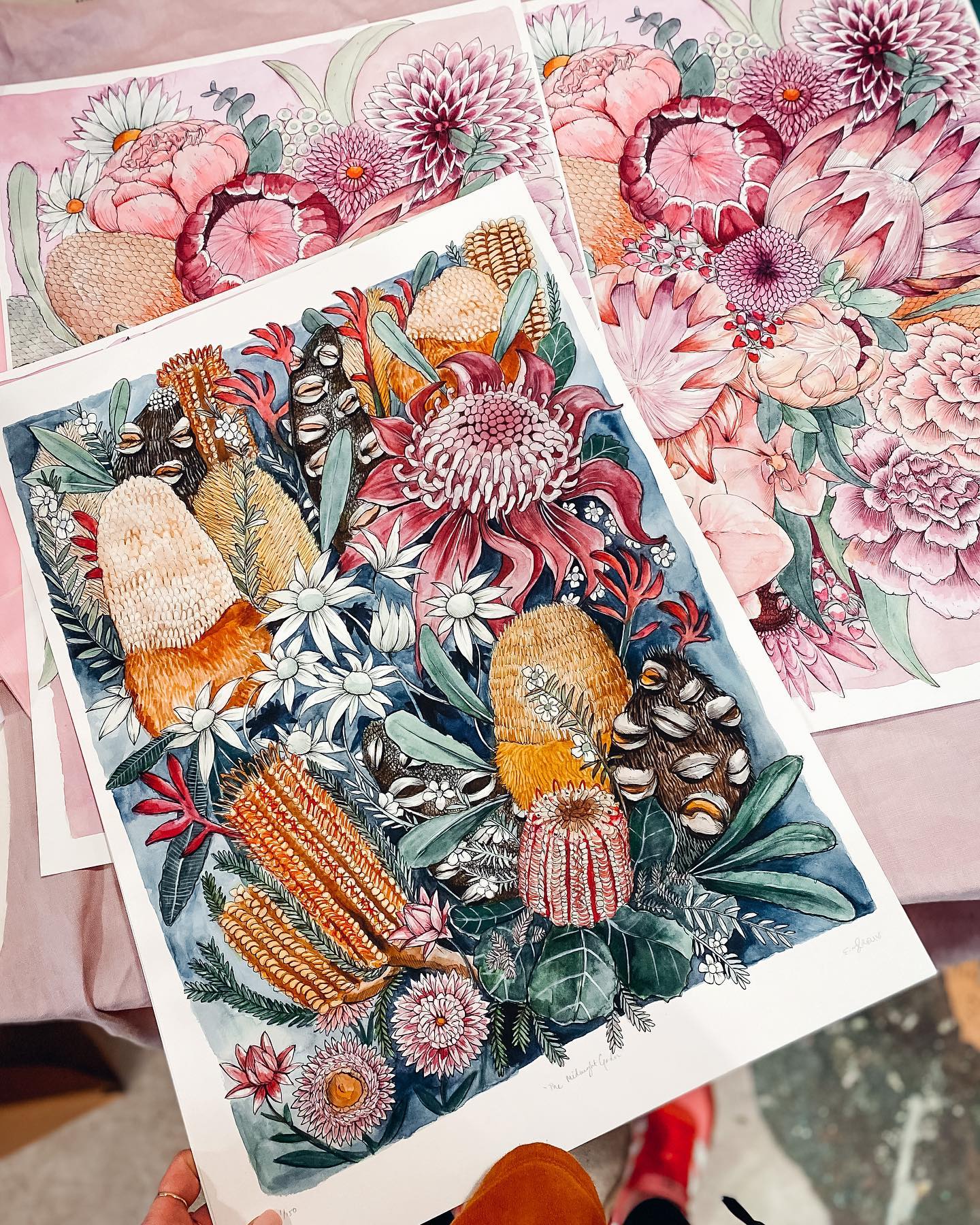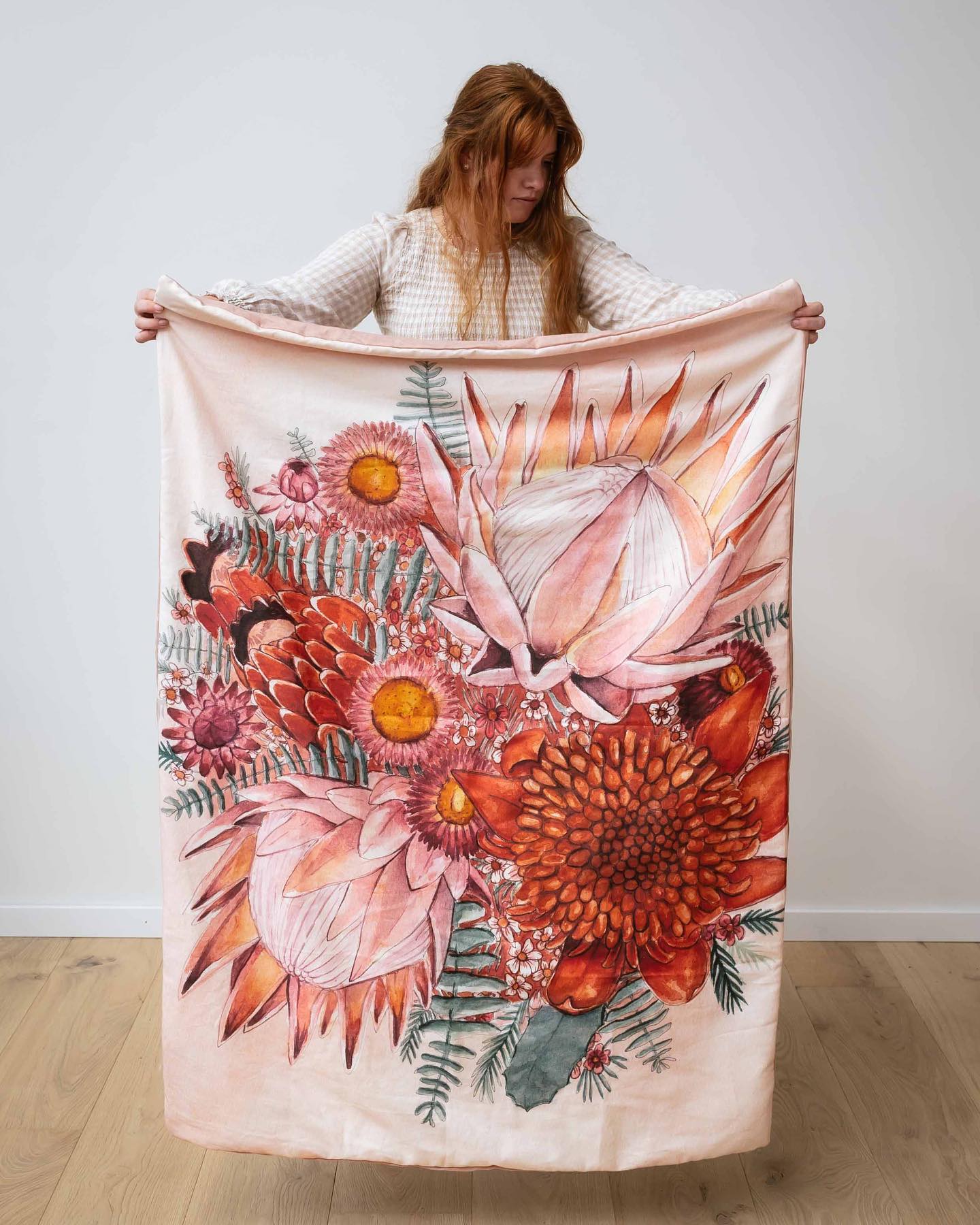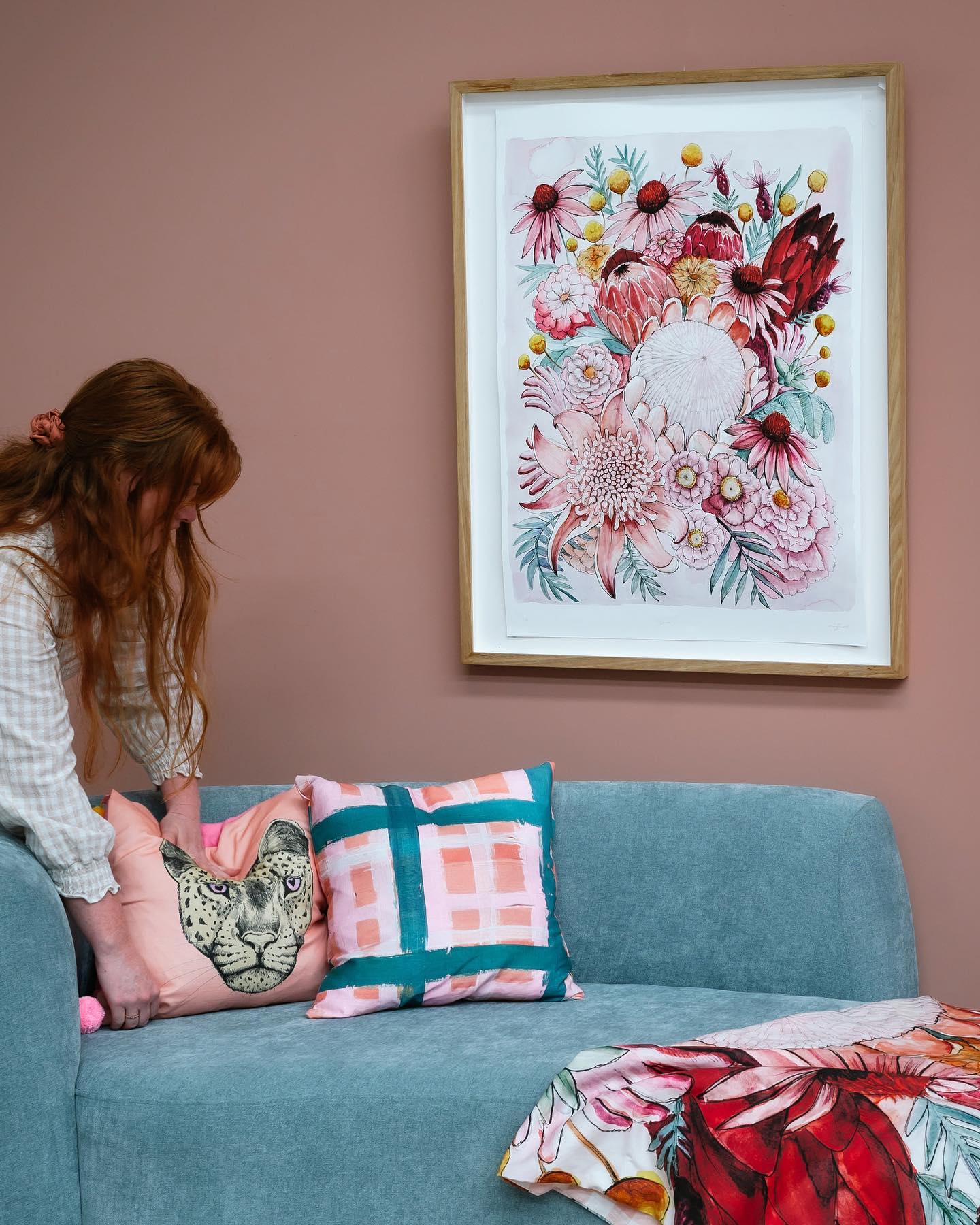 She hopes that her gentle artworks can establish a connection between viewer and subject. As a designer, Emma wanted to create an eclectic range of homewares that were collectible and accessible while still remaining high quality and artist grade.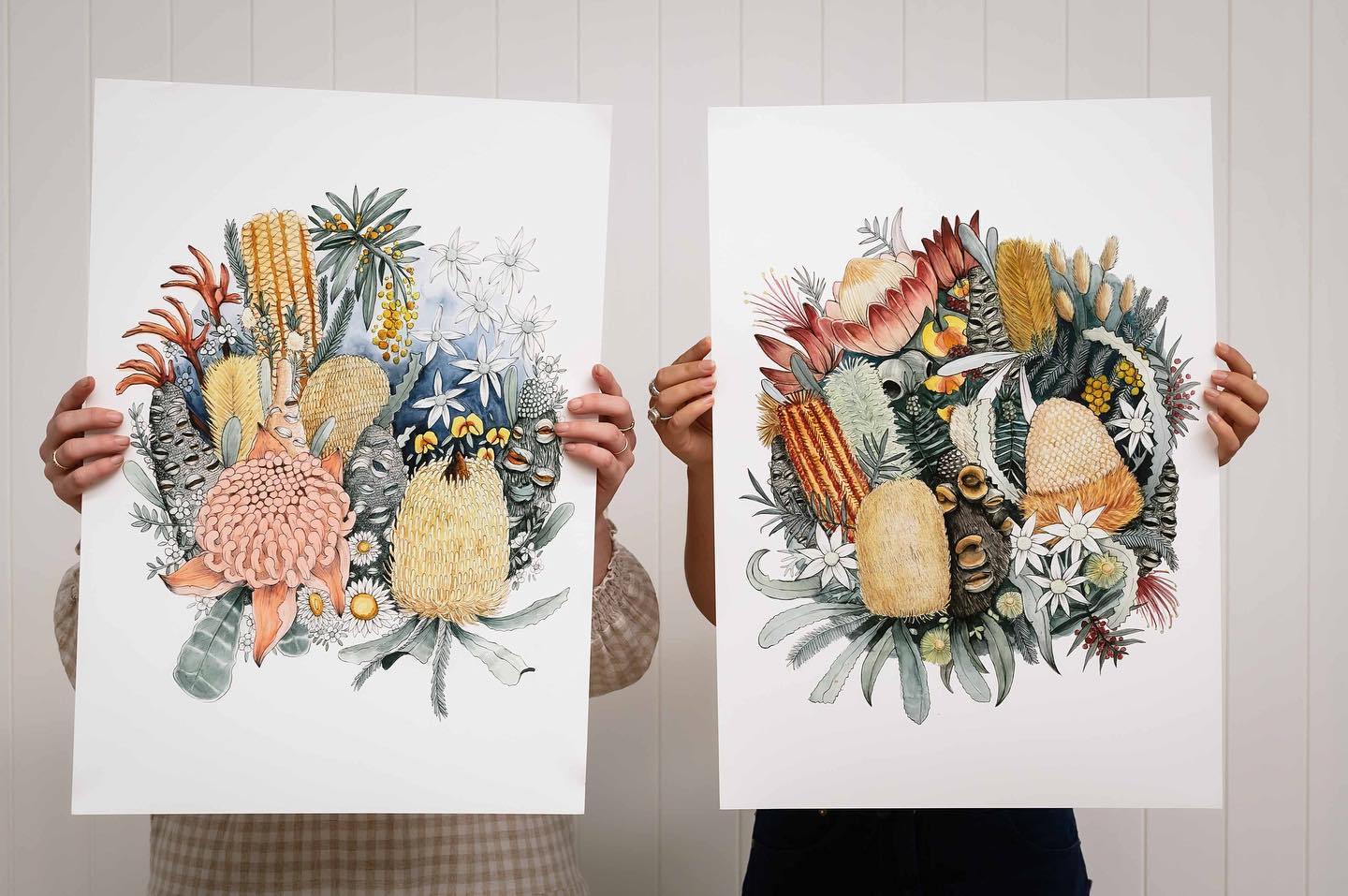 A Modern Twist
Inspired by Victorian-style illustrations and etchings, she favors fine liners to replicate intricately detailed line work but adds a modern twist by 'floating' the flora and fauna subjects in the center of the paper and keeping the palette minimal, while embracing color and quirkiness in her homewares.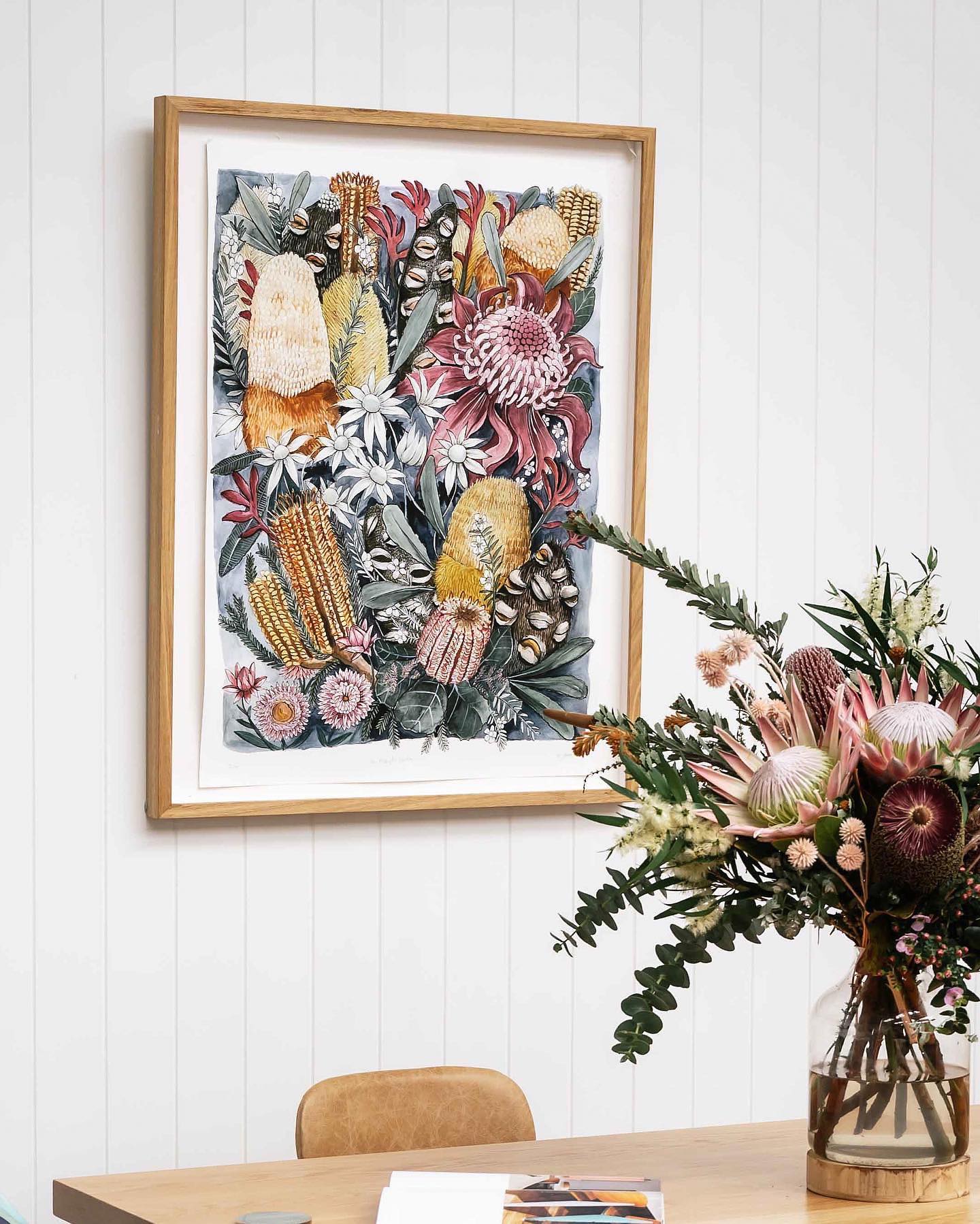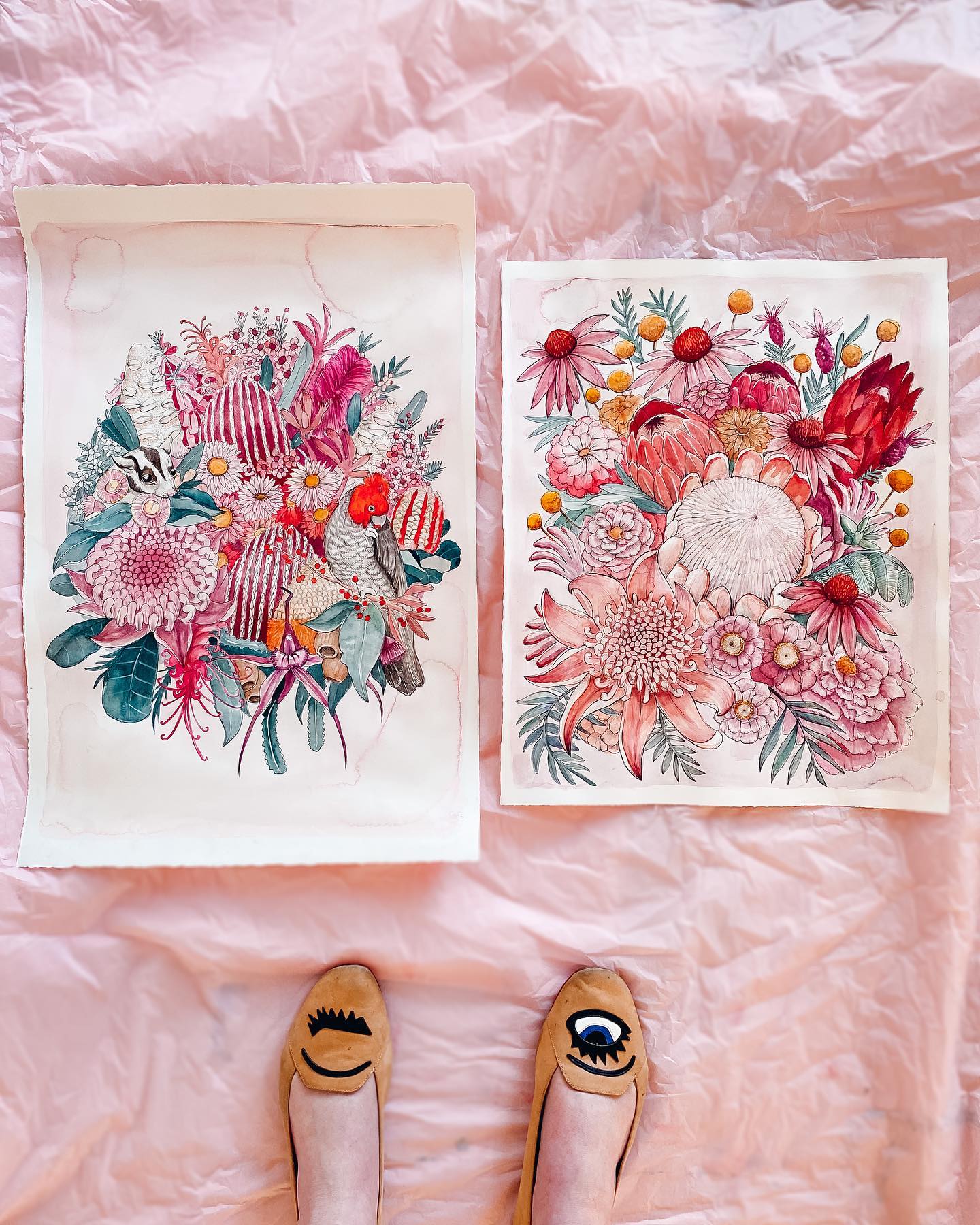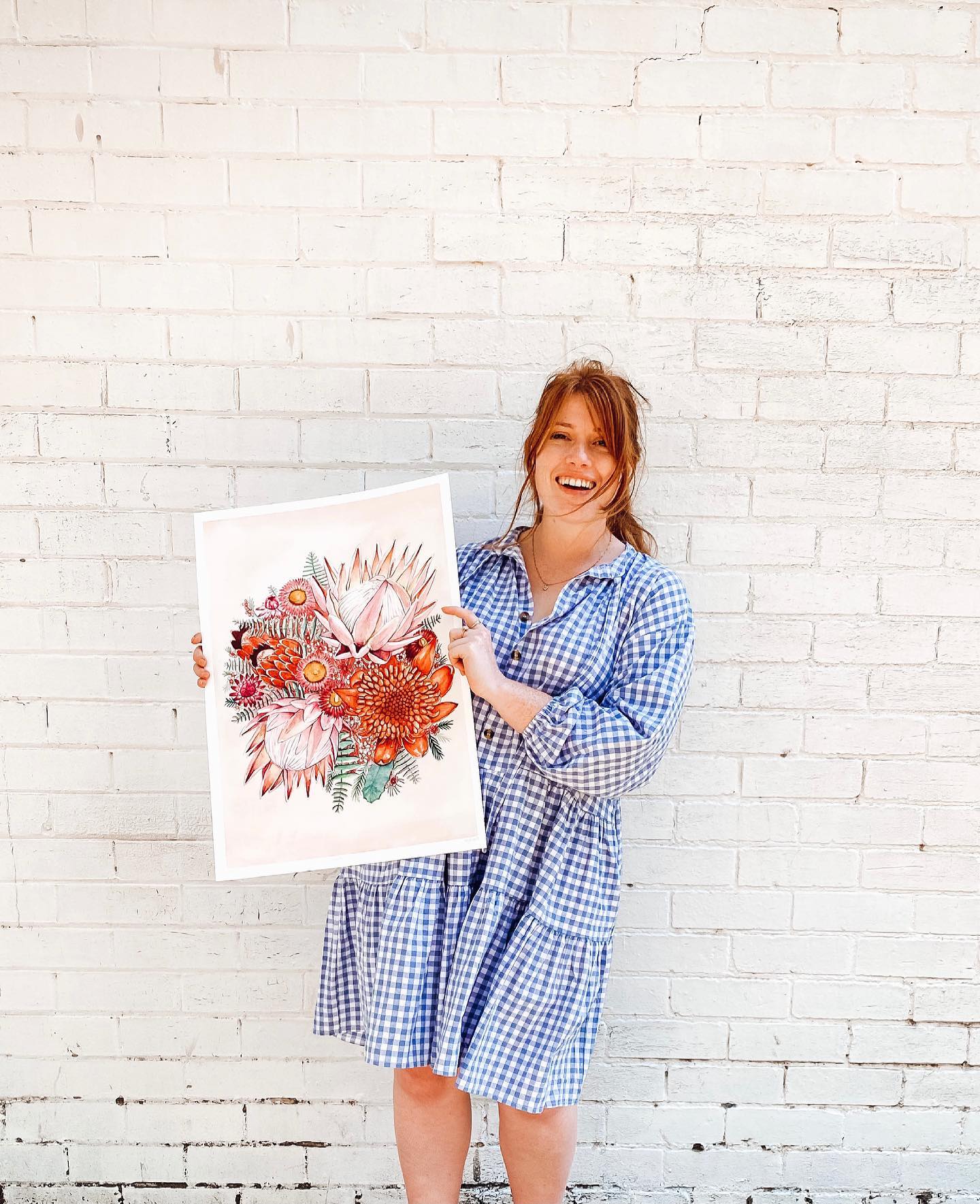 Floral Artist
These days when Emma is not creating in her Commonfolk studio in Mornington, she spends time with farmer-florist Peninsula Wild Flower, as a floral artist - this has had a heavy influence on her works. It also gives Emma access to a lot of unique plants and flowers native to the Southern hemisphere, that she likes to incorporate into her pieces. Visit the artist's website or follow Emma Morgan on Instagram to discover more of her works.